Singles, albums, interviews and deaths. 2022 has been one hell of a year. Here are just some of the lows and highs of the first half of the year that was.
It is that time of year where we grab a glass of eggnog, a mince pie (or three) and ponder the punk goodness (and sadness) that has come our way over the last 12 months. This isn't a best of, a top 10 or even an exhaustive list, as to do any of those things would mean an article the length of a Tolstoy tome or a list so short it excludes too much great stuff. We've gone for a happy medium!
Now let the first half of half of 2022 flash before your eyes.
January
In the bleak midwinter, punk legends The Stranglers finally embarked on their twice rescheduled 'Final Full UK Tour' and we were there at the first date in Lincoln! Our roving reporter Nik Howden called it "One extraordinary, in every sense of the word, historic gig." Read the review HERE.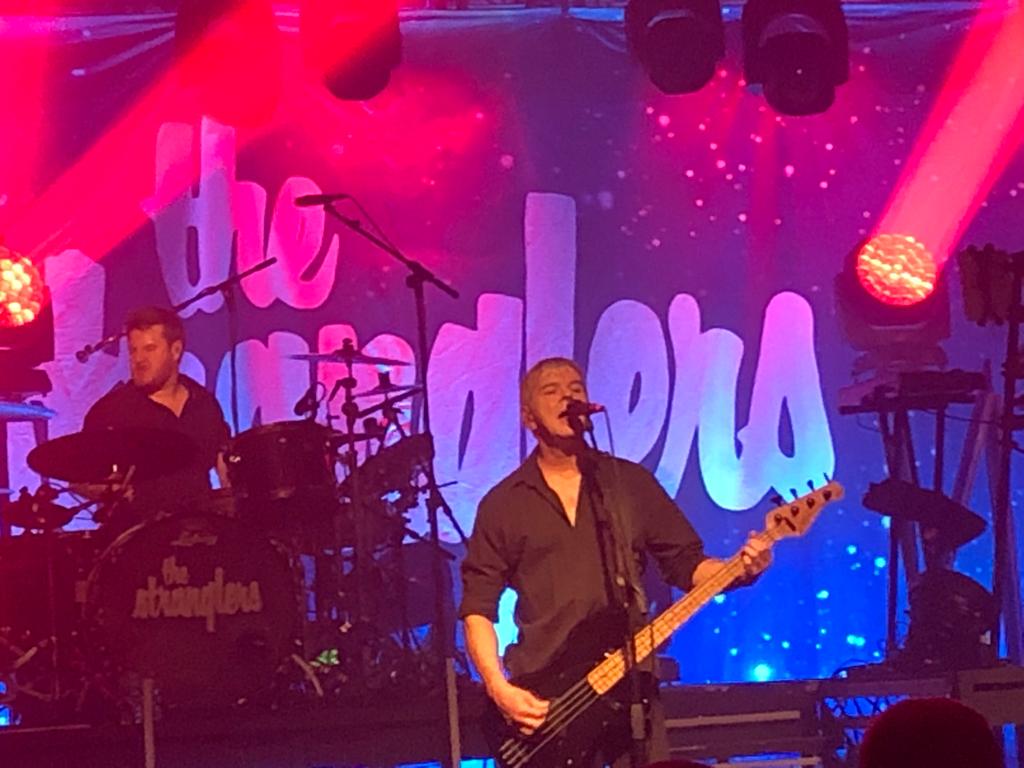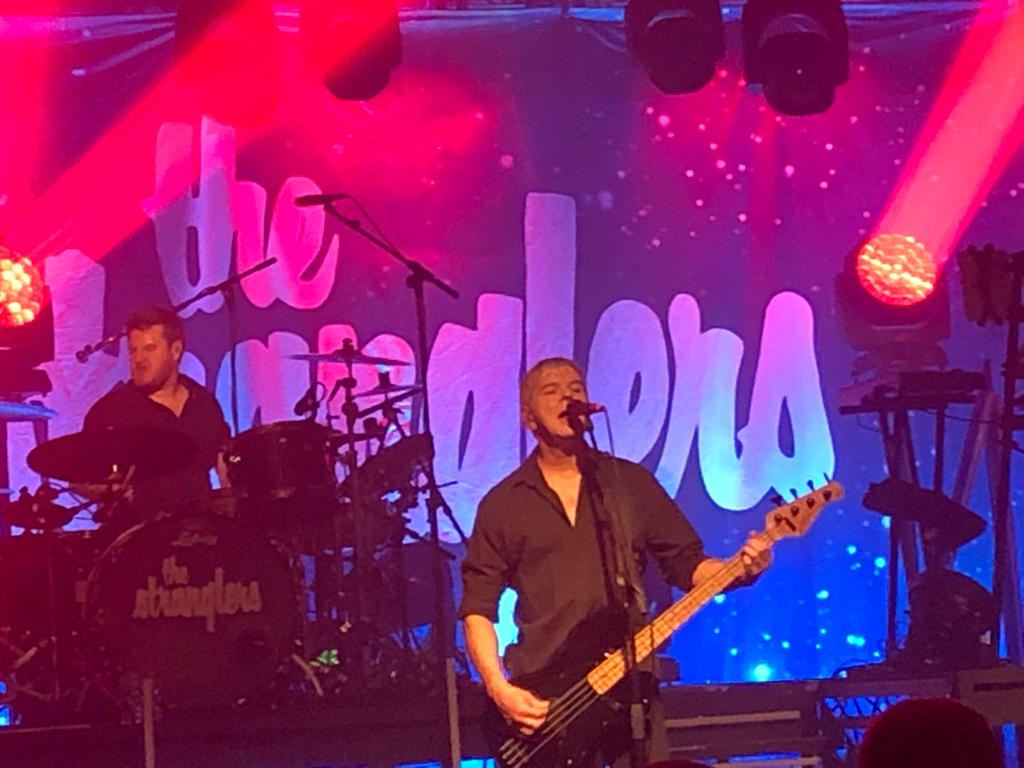 Good Riddance frontman Russ Rankin released his second solo album, which took us into indie/folk punk territory. We were fans!
Sydney punks Fangz spoke to Punktuation about their upcoming 20-date Australian tour, and we got all the deets.
The year got off to a good start release-wise, with OC punks Moldy Roses releasing the title track from their EP 'Friends' capturing the upbeat tempo and giant hooks of classic pop-punk. That's the stuff we like!
Matt Freeman of Rancid fame went in a heavier direction with new band Charger. The band released single 'Rollin Through The Night' which they took from their album released in March.
The Dollyrots released a new album 'Down the Rabbit Hole'; The Dickies courted some controversy with single 'A Gary Gtter Getaway' and UK Subs first single of the year was released, the attitude-laden 'Sensei'.
February
The cold may have ramped up a bit in February in the northern hemisphere, but the rate of punk shenanigans showed no signs of cooling down.
Italian garage punk favourites Smalltown Tigers released a video for their cover of New Bomb Turks' 'Girl Can't Help It' demonstrating exactly why they are fast becoming everyone's favourite punk band.
Punk heavyweights Circle Jerks celebrated 40 years of 'Wild In The Streets' by reissuing the album and putting out a video for the album's renowned title track.
Political punkers Petrol Girls released 'Baby I Had an Abortion' taken from their album released in June, described by vocalist Ren as "a party-banger about having an abortion and not being sorry about it".
We also had releases from Dune Rats, Rumjacks, Ho99o9, Bad Skin, and punk supergroup Ultrabomb.
The month ended on a sad note when Nicky Tesco, former frontman of The Members, died on 26th February 2022. A simple statement on his Facebook page read: "26.02.22. Mr Tesco has left the building. Thanks for everything."
Speaking to Punktuation! The Members' guitarist, Nigel Bennett said, "Nick and I were dear friends since I joined member in '78. I always remember him and me howling with laughter together. I will miss him. Rest in peace.". 'The Sound of the Suburbs', which was championed by John Peel and remains the band's enduring anthem to this day. Tesco released three albums with The Members before their split in 1983 and went on to become an actor and writer.
March
As Spring began to sprung, our punk cups overfloweth with more releases from the likes of Moonraker, Counterpunch, The Chats and Cancer Bats.
Our Dom Tyer sat down with John O'Neill the main songwriter with Irish punks The Undertones and discussed touring with The Clash, writing 'Teenage Kicks' and his love for The Velvet Underground.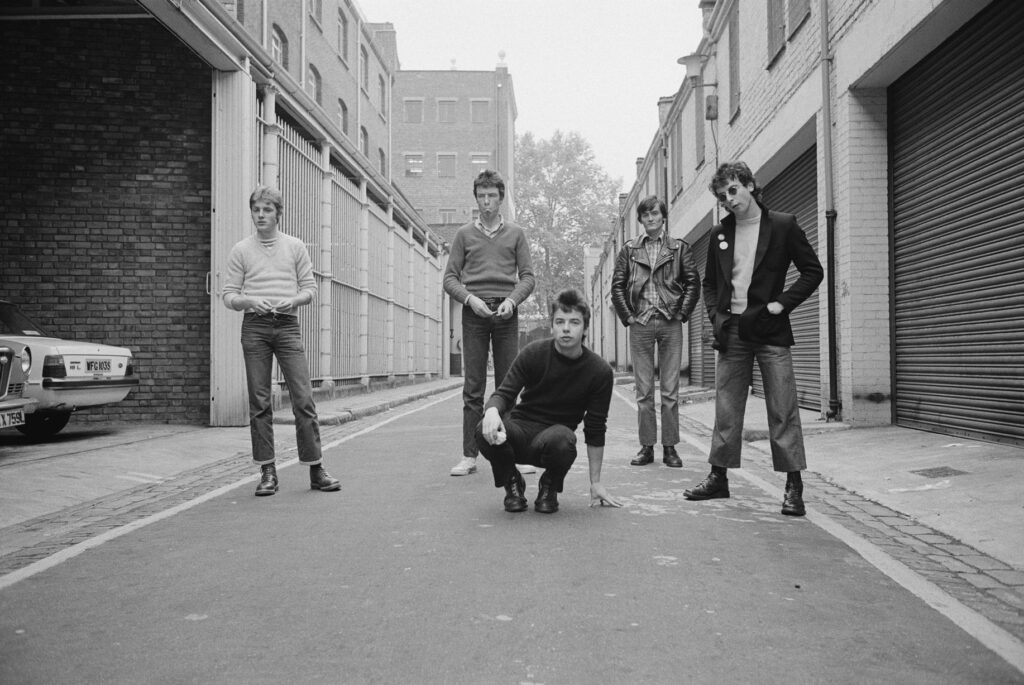 Leigh Heggarty's '80s / '90s band The Price launched their first album 'No Justice?' (after a 33-year wait!) with a live performance at 'Sounds of the Suburbs' record store.
Down under, The Hard Ons played at Brisbane Zoo as part of their 'Sorry Sir That Riff's Been Taken' tour. Punktuation's Jason Bruckner was there: "I've lost count of how many times I've seen The Hard-Ons, and they are amazing every time. A great night."
Late in March John Lydon continued his battle with his former Sex Pistol bandmates by coming out and stating that he did not 'endorse or support' new Sex Pistols compilation album 'The Original Recordings' stating that it is 'substandard' in a statement on Facebook the band's former lead singer's spokesperson said:
"For the avoidance of any doubt, John Lydon has not approved this compilation and does not endorse or support it. He has not approved the artwork or tracklisting.
"He and his team were not involved in producing this compilation and consider it substandard compared to previous Universal releases since 2012."
Lydon similarly refused to endorse the Sex Pistols TV drama 'Pistols' (Aired on and was taken to court by his former bandmates Steve Jones and Paul Cook in 2021 after the singer refused to license the Sex Pistols' music for inclusion in the show -The docu-drama was released May 31, 2022 (with music by the Sex Pistols)
April
Chris Bailey, lead singer of The Saints And 'Father of Aussie punk', passed away on April 9. The Saints were acclaimed as key figures in the burgeoning punk movement alongside bands like The Clash and the Sex Pistols.
Listed as one of the top 30 Australian songs of all time by APRA,( I'm) Stranded taken from the band's debut album of the same name, was released in September 1976, and Sounds magazine's reviewer, Jonh Ingham, declared (I'm) Stranded was the "Single of this and every week".
April saw Suzi Moon flaunt her killer instinct on single 'Animal'. It was the second offering from the equivalently named EP, (the first single being 'Gold Record Autograph') and is everything a punk song should be- loud, brash and played with feeling.
Simple Plan released a hard-hitting, emotional music video for their single 'Wake Me Up (When This Nightmare's Over)'. With the new video, the band hoped to raise awareness and funds for those affected by the war in Ukraine. All money generated by Youtube views went directly to Ukrainian relief efforts through the UNICEF Ukraine Emergency Appeal. In addition, the group pledged to donate a portion of the proceeds through The Simple Plan Foundation from tickets sold throughout the current tour. True punk solidarity!
We also saw Japanese punk rock quartet Otoboke Beaver return with a sardonically blazing new single 'Yakitori' and UK doom punks Witch Fever returned with a new single, the rumbling anti-hymnal 'Blessed Be Thy'.
May
May saw punk legends The Offspring release the video for their new single, 'Behind Your Wall's. The video is an eerily beautiful animated short depicting a couple trying to navigate a desolate post-apocalyptic landscape riddled with seemingly insurmountable obstacles (a feeling that is becoming increasingly relatable amirite?)
State Champs released their album 'Kings of the New Age' and Punktuation's Liam Watson liked what he heard: "If you're looking for the soundtrack to your summer, then look no further than Kings Of The New Age. It's a classic pop-punk banger that has songs for partying, crying and songs for you to ask your crush out to."
Chuck Comeau from Simple Plan spoke to Tracey Moyle about being back with their sixth studio album 'Harder Than It Looks'.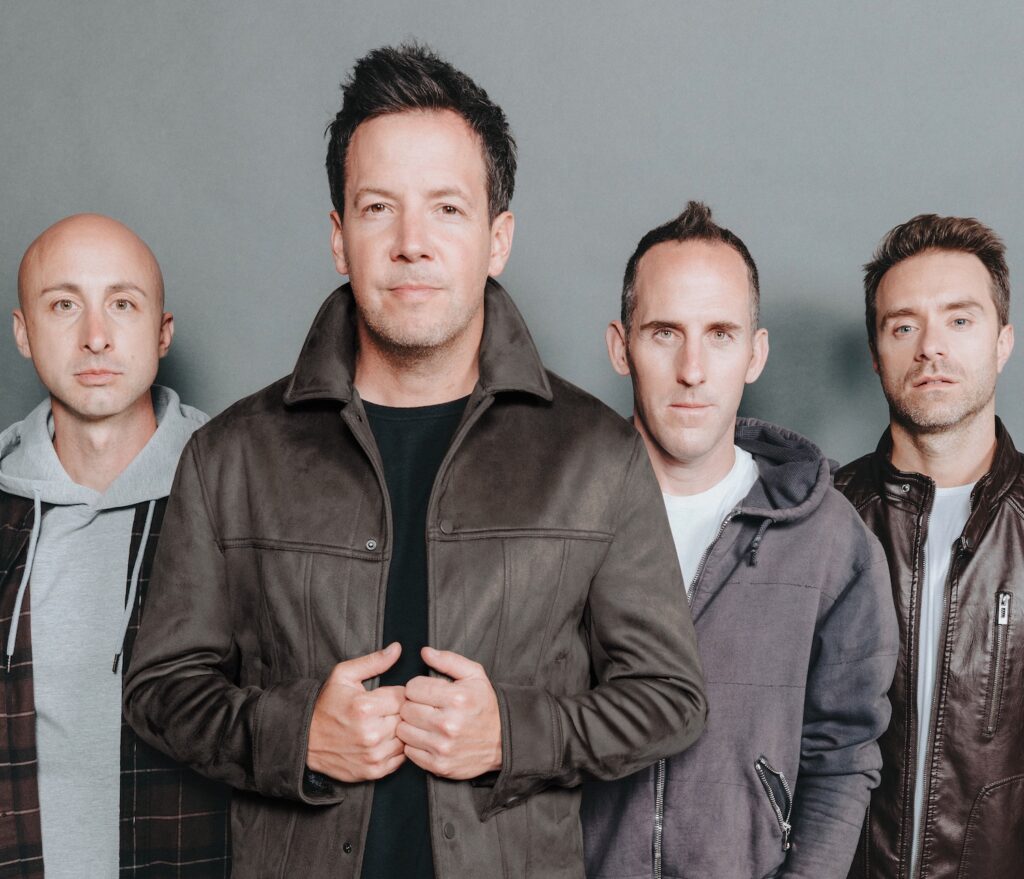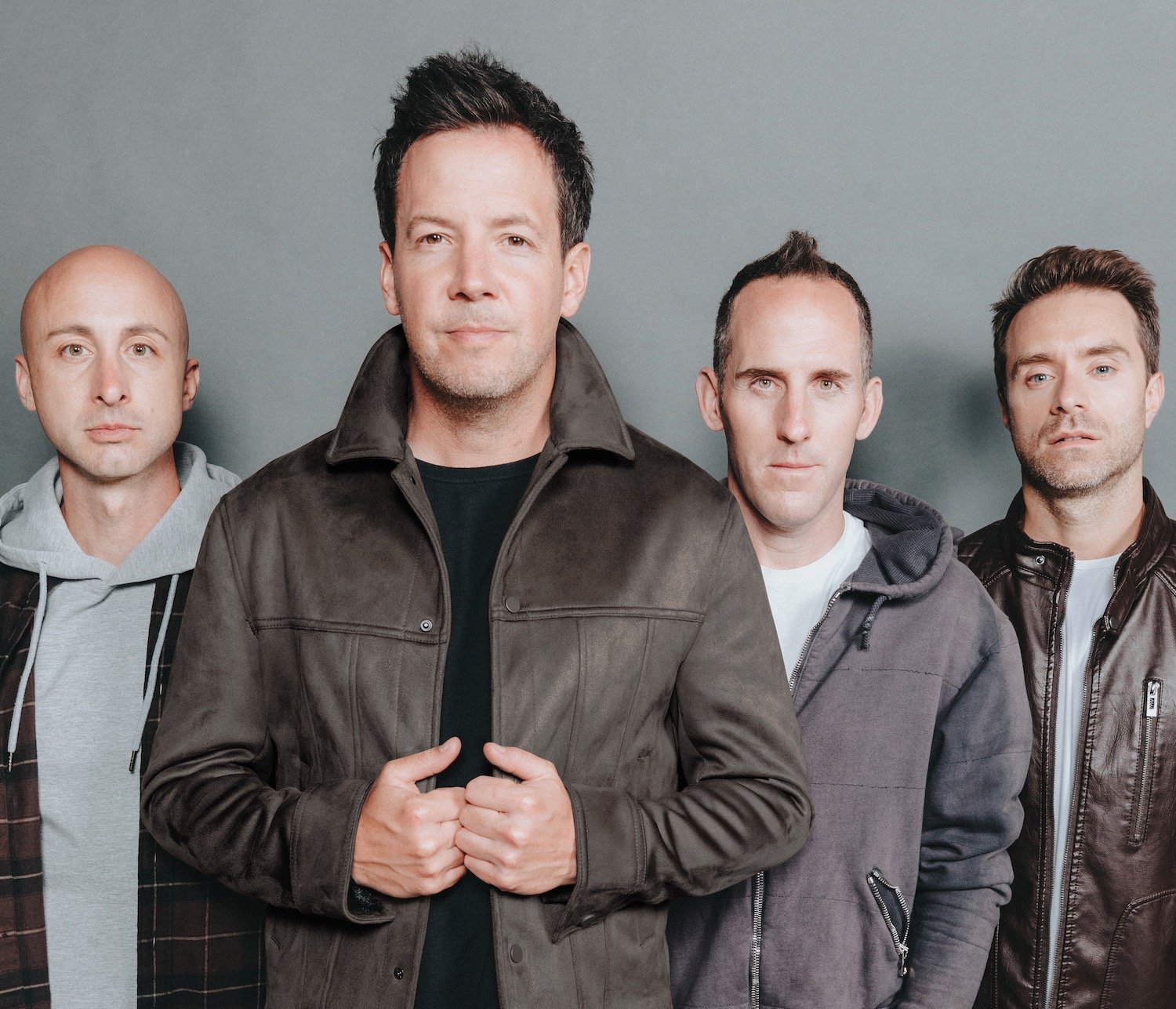 The mighty Clash released a 40th-anniversary edition of their 'Combat Rock' LP, together with unreleased songs and demos. A must for any collectors and a good excuse (as if one is needed) to give the album a spin.
Herman de Tollenaere, one of the vocalists of late '70s Dutch punks, Cheap 'n' Nasty, reviewed a trio of punk bands for Punktuation in Belgium! In the centre of Leuven city in Belgium three bands- Pussy Riot from Russia, Hägar the Womb from England and Hetze from Belgium- attracted a big, enthusiastic audience. Herman was one of them and reported back!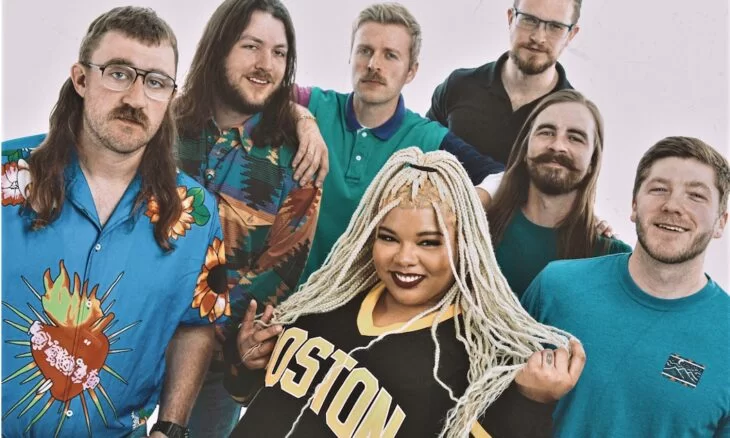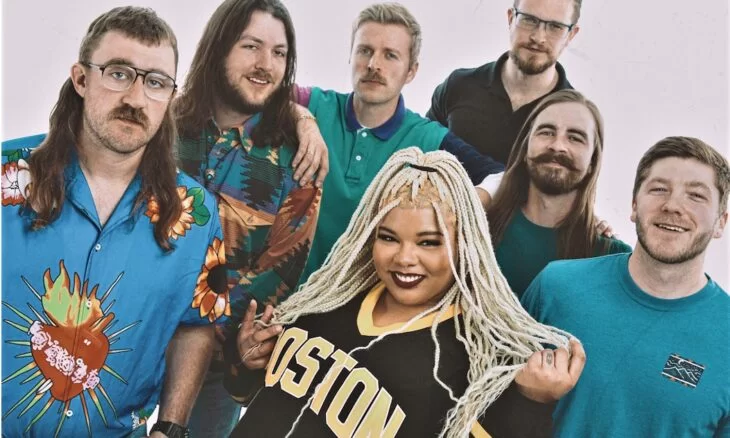 Emo punk band Cliffdiver officially released their new album Exercise Your Demons via SideOneDummy Records. The nine tracks encapsulate the band's talent, perseverance, and head on approach to life. Other releases included Baby Strange new track 'Poor Old Me', Beach Rats single 'Heavy Conversation', and the Neck Deep track 'STFU'.
June
June was dizzying in all it had to offer us! As bands geared up for the festival season, the Punktuation stereos were full to capacity.
Sex Pistols 'God Save The Queen' officially reaches number one after 45 years. Thought by many to have been kept off the number one spot in 1977 with some dodgy backroom skullduggery, The Pistols finally make it to the top of the charts four and a half decades later.
US alt-punks Pollyanna faced their fears with new single and video 'Relationship Anxiety'; The Wrecks released their album 'Sonder'; London punk trio Cheerbleederz released single 'Notes App Apologies' and announced a new album.
The long-awaited follow-up to 2019's 'Cut and Stitch', Petrol Girls 'Baby' was released and was as raw and uncompromising as you would expect. Molly Tie reviewed:
"If you need a strong advocate and reassurance that there are people fighting your corner and sharing your politics, then this album leaves you in no doubt about who the Petrol Girls are allied with. This is music to wake you up, shake you and then put a reassuring arm around you as it whispers 'you're not alone'."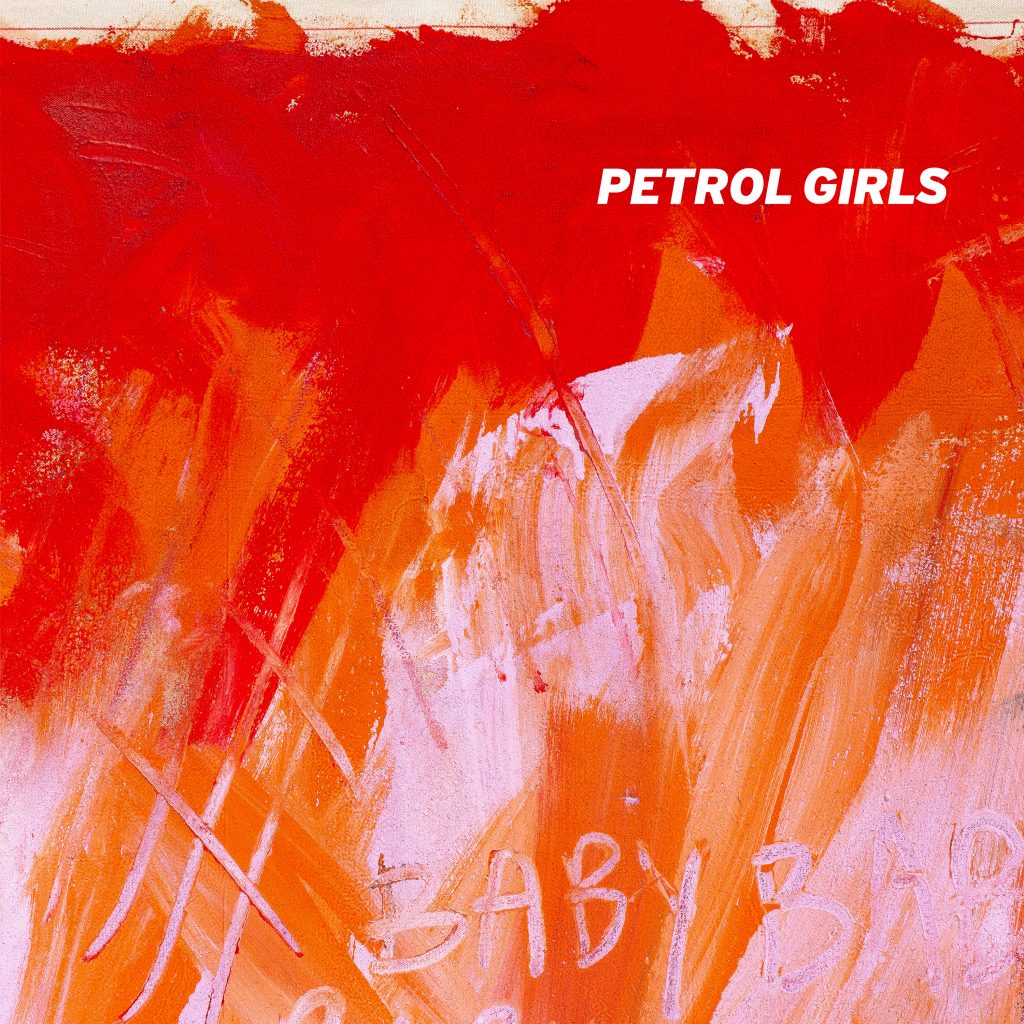 This month we also saw the Stone Valley Festival South take place. The three-day punk, ska, two-tone, reggae, mod and northern soul music festival in Bishop's Stortford, England, took place not only on the Queen's Jubilee weekend but also on a rather important punk anniversary. As the sun set on three days of punk, ska, two-tone, reggae, mod and northern soul music, it was fitting that Stiff Little Fingers headline performance marked 45 years almost to the day since they joined the punk revolution.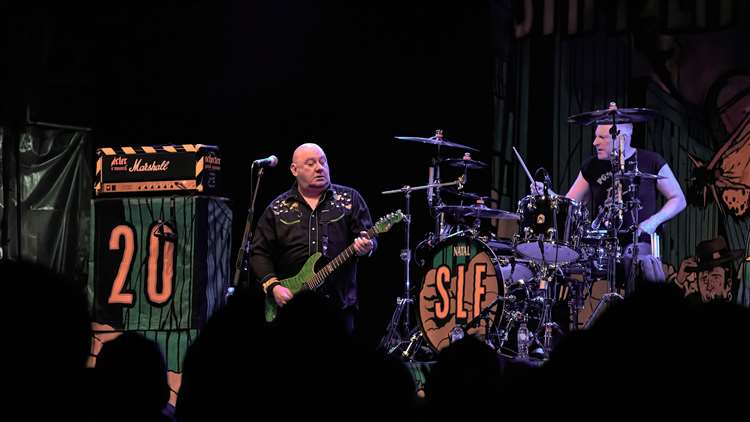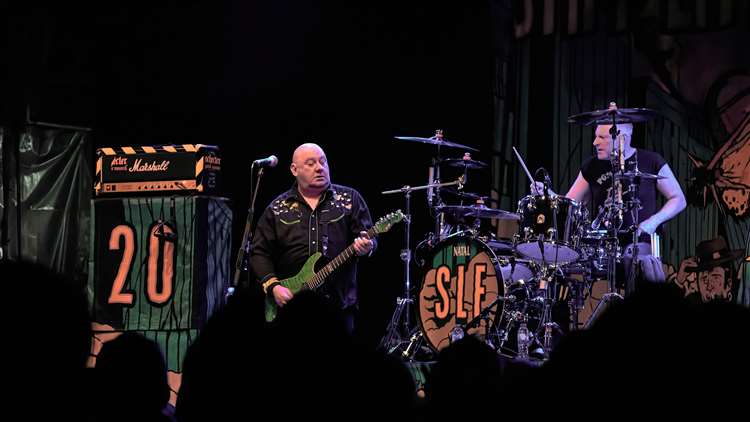 The above are just some of the many incredible bands, songs, albums, videos and interviews that Punktuation have enjoyed in a proper punky year!
Of course, that's just the first six months of the year, and our next instalment has the likes of Hugh Cornwell, The Damned, Dead Kennedys, Pulled Apart by Horses and Ruts DC and more! Stay tuned!