Russian punks have teamed up with Ukrainian humanitarian activists and cryptocurrency companies for Ukraine aid.
Pussy Riot will never back down from a fight for what's right. Teaming up with cryptocurrency companies and Ukrainian humanitarian activists, the band have launched an NFT campaign to aid Ukraine.
This week Russia launched a military attack on Ukraine by order of President Vladimir Putin. Punk activists Pussy Riot continue to speak out about the Russian leader; recent tweets include "extremely emotional and deeply ashamed of a sad autocrat who rules our country. Ukraine, we're sorry for having this clown-psychopath in power". Pussy Riot co-founder Nadya Tolokonnikova recently spoke out in an interview with Rolling Stone, wishing death for the Russian doctor – "Fuck Putin. I hope he dies soon." She goes on to affirm what the world already knows: "He's dangerous for peace globally."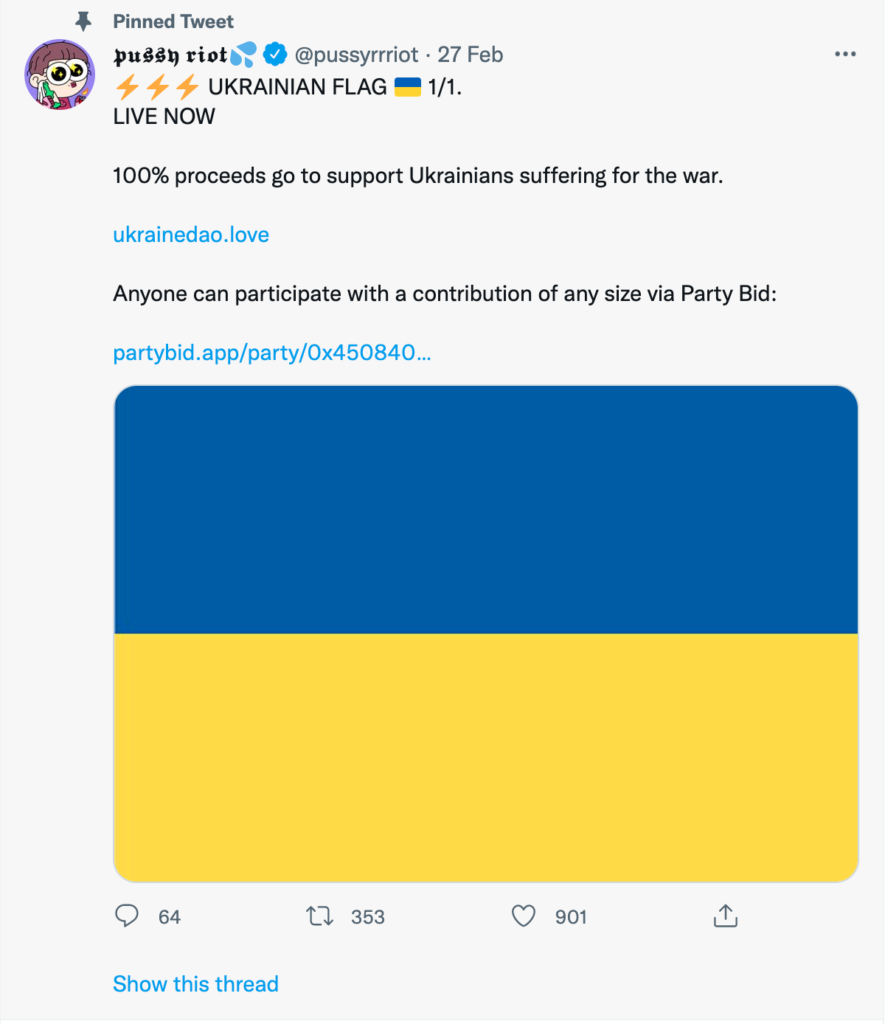 Ukraine DAO (decentralized autonomous organization) will sell an NFT of the Ukrainian flag, with funds raised going directly to "helping the Ukrainian civilians suffering from war initiated by Putin." According to Rolling Stone, the proceeds from the sale will go to an organization called Come Back Alive, "one of the most effective and transparent Ukrainian charitable and volunteer initiatives."
Tolokonnikova Recently told Decrypt, "Our goal is to raise funds to donate to Ukrainian civilian organizations who help those suffering from the war that Putin started in Ukraine." The reasoning behind choosing the flag over artwork? – "It's not about any specific artists or aesthetic, it's about something much bigger than all of us; it's a pure gesture of solidarity," she says.
Check out below how you can bid to aid Ukraine Here.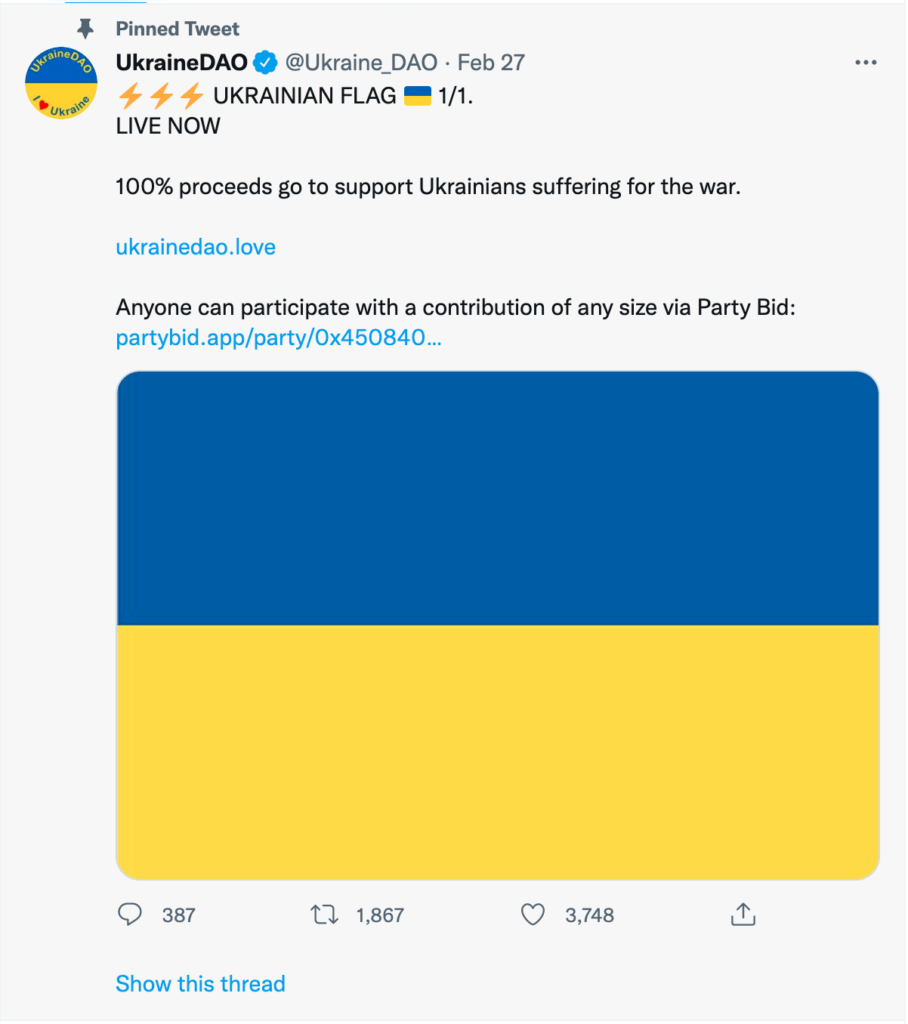 ---
Support Pussy Riot
---
Need more punk in your life?
Everyone should have a soundtrack playing loudly in the background of their life. I was born moshing to my own beat and have never swayed from my love of music. Spreading my passion through the written word is my soul's purpose. My punk heart beats loudly with the rhythm of my rock soul. I plan to continue to mosh like no one gives a shit.
Click on Tracey's photo for more of her articles!