New York pop-punkers latest album could see them become the new kings of pop-punk.
State Champs recently released their fourth studio album, Kings Of The New Age and in doing so, they have positioned themselves to be top contenders for the title of "Pop-Punk royalty".
The aptly named album is full of absolute bangers, which take a positive and light-hearted approach to breakups, personal growth, and fear of failure. This positive outlook breathes new life into this album, as it's easy to see the negative and complain but seeing the positives and being thankful for what you have takes time.
The opening track 'Here To Stay' focuses on the band's journey on their rise to stardom and chronicles the issues they faced and how they conquered them. Despite the ups and downs, the song thankfully suggests that they are here to stay.

According to the band, this is the album that they spent the most time working on and… "the one that makes the biggest statement".
Initially coming in at a whopping 30 songs long, the band narrowed it down to 11 tracks.

"These tracks best represent our mission as a band, and sonically, match the energy level we wanted to captivate heading into this new chapter," the band said.
This far into their career, many bands begin to change their sound; State Champs, however, have taken the opposite approach, and KOTNA feels more youthful than ever.

Every track has an electric feel, with their vocalist Derek Discanio bringing an infectious energy to each song. Drummer Evan Ambrosio playing in a way that makes it almost impossible not to get up and dance along with each track.
This album is also State Champs' first extended release since rhythm guitarist Tony Diaz parted ways with the band in 2020. With his departure came the fear that the guitars on this album would be thin, instead relying mainly on synth to take the place of a second guitar.
Fear not, however, as guitarist Tyler Szalkowski stepped up and killed it on this record. Guitars are thick, distorted and in your face, and when needed, Szalkowski plays some beautiful lead lines adding lots to the tracks.
Bassist Ryan Scott Graham gets very experimental on KOTNA, with some of his basslines feeling more like they belong in a pop or funk song. This certainly adds to the unique dancey feeling that this album has.
If you're looking for the soundtrack to your summer, then look no further than Kings Of The New Age. It's a classic pop-punk banger that has songs for partying, crying and songs for you to ask your crush out to.
Kings Of The New Age is out now on all streaming platforms.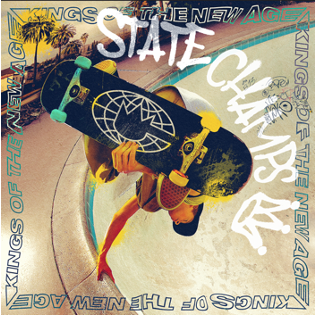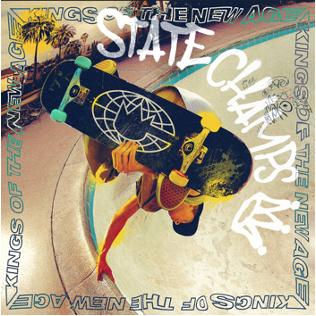 ---
Follow State Champs On Socials
---
Check out more of the latest from Punktuation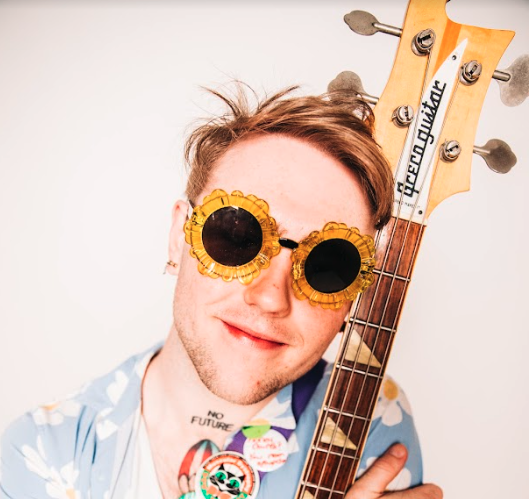 I've always struggled trying to describe myself. How do you sum yourself up in just a few short sentences? Your hopes, dreams, fears, and loves? There are so many layers to a person (much like onions) and words are simply not enough, but they are the only tool we have. That being said…. if I HAD to describe myself, I'd say 3 things: punk rock, tattooing and sunflowers.