Simple Plan is back in the most impressive way with their sixth studio album Harder Than It Looks. And if it is harder than it looks, these Canadian punks are masters at making it look easy.
With their latest release, the first since their split with Atlantic Records, Simple Plan has not only kept their songs fresh and uplifting, they have gone on to create an album that has culminated all of their musical essence and bottled it into one brilliant body of work. With a string of celebrated albums, Harder Than It Looks is an impressive celebration of 20 years plus of Simple Plan.
"We wanted to create something you would call a classic Simple Plan album," drummer Chuck Comeau recently told Punktuation Magazine. "We wanted to create a quintessential album that would take all the best elements we've had throughout our career."
And these legendary pop-punks have done precisely that. After just one playthrough, it will strike as to why fans and critics are calling Harder Than It Looks arguably the band's best album yet.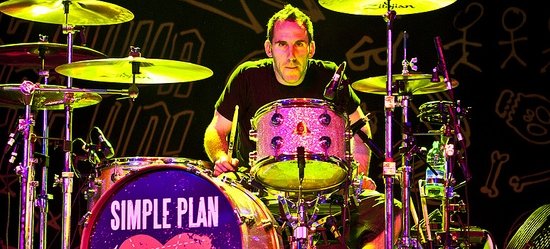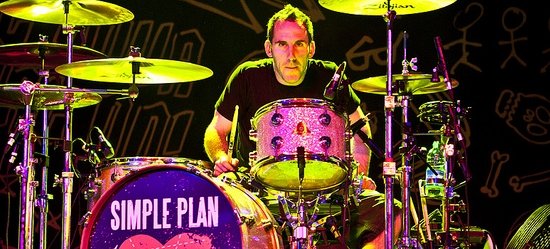 "It's quite amazing, after 20 years, to feel like you're putting out something that is still current, still relevant. Not only that, but it feels like one of the best," says Chuck.

With most of the album completed and waiting for finishing touches just as the pandemic took over, this drop has been a long time coming for the band. But the title is another story.
"The last and literally hardest thing we have to do is come up with a title for albums." laughs Chuck. "We have this thing where we always want the title to be like a little tongue in cheek and fun, but at the same time reflect something serious as well."
But as the title says, the music industry is definitely harder than it looks. Comeau goes on to explain.
"It is harder than it looks to be in a band for 20 years and keeping a band together. Just starting a band from scratch, trying to reach people, have a career, and do this for a living. There are so many talented musicians out there, more talented than we are, that tried and tried, and somehow it just didn't work.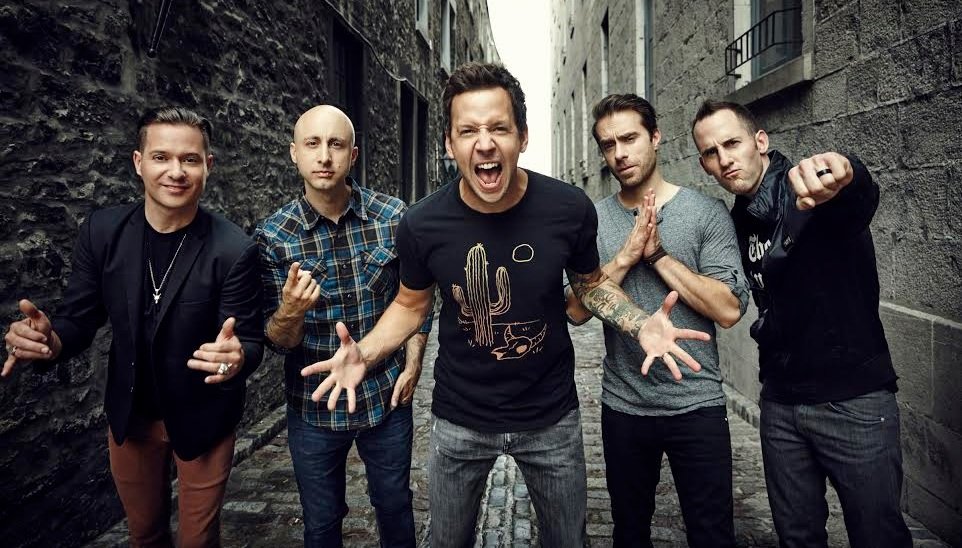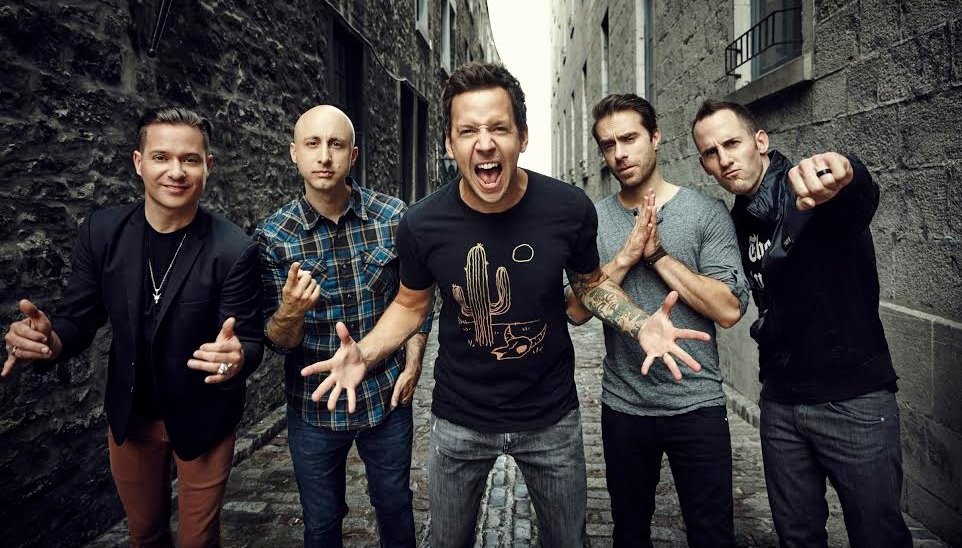 "Being around this industry for a long time now, we realise more and more that yes, we worked really hard, and we must have had a bit of talent to be able to achieve what we've done, but there's a whole element of luck and being at the right place at the right time.
"Having the right people supporting you, the right people in the band, keeping the band together; there are so many elements."
"There are so many people that still have that dream to be in a band. They have jobs that they have to do, but they really come alive on Friday night. They come back rehearsing, or they're playing in their basement or their garage.
"If we had not made it, we would have been the same as these people because we have that passion for what we do; playing music together as a band. I think that the whole concept was it 'is' harder than it looks."
Simple Plan has always been a band with a big heart. Not just through their uplifting music but also in their work with the Simple Plan Foundation. Recently the band released the single Wake Me Up (When This Nightmares Over). Wanting to do something special with the song, they created a powerful film clip to help raise awareness and funds for UNICEF in its aid to Ukraine.
Working with Ukrainian filmmaker Jensen Noen on videos for The Antidote and Ruin My Life (feat. Deryck Whibley), the band could see the war through a very personal scope and wanted to help.
"We had this song for two years, so obviously, we didn't write it about the war in Ukraine," Chuck recalls. "It was a song more about personal struggles. We wanted to create a visual that would go with the song, and then all of a sudden, the war started. I kept thinking about the song, and this is probably exactly how a lot of people feel right there right now.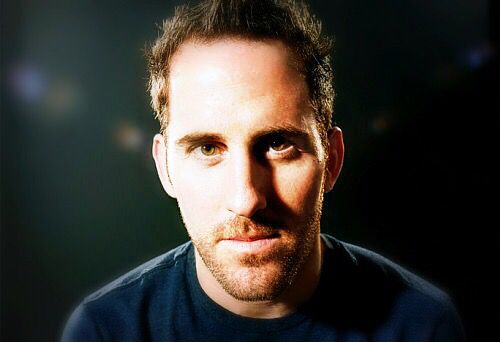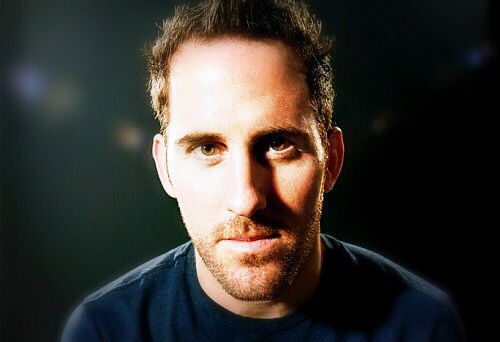 "So I talked to Jensen and said, 'I know this is a really personal subject for you. I know you're obviously very connected to this story. Do you think we could use our platform or song to try to have a positive impact? Do you think we could create something that would resonate?"
Noen was on the same page as the band as Chuck explains, "He said, 'Oh my God, I had the exact same thought. I was a bit afraid to ask. I didn't know how you guys would feel, but it would be so important for me actually to try and do something that would have an impact.'"
The band and Noen reached out to the Ukraine community to anyone wanting to be involved. They found actors and actresses from Ukraine that were in LA. The VFX team was also in Ukraine.
"They were actually working on the video during the war," recalls Comeau. "We used all these great artists that have a deep personal connection. I think the result feels really emotional because of that because all the people that were involved really care about this situation. For us, it's being a part of something. We try to use our platform for good. Try to make a little difference."
Harder Than It Looks is the band's first self-produced album after parting ways with Atlantic Records. However, there was no animosity between the band and their label.
"I don't want people to think that we were not creatively free when we were with Warner Atlantic; I think it was quite the opposite. We were a band that always had a very strong vision of what we wanted. We had a very strong sense of who we were. And I think the label embraced that.
"Now the industry has changed, it felt like the right time for us to enter into this new era. I just felt like it was time for us to take ownership of our destiny and our future. And it's been exciting. It's been freeing in some ways, but it's also been a lot more work than we ever knew it was going to be.
"There are a lot more decisions that need to be made. Making all these decisions has been empowering. I mean, I'm not sure what we're going to do for the rest of our career, but for this one, it felt like the right, like the right move."
Simple Plan is currently on the Blame Canada tour with fellow Canadian pop-punks Sum 41. Getting back out on tour after such a long break is something the band had been looking forward to. With a few false starts and cancelled tours, they are happy to be back in front of the crowd. However, as Chuck explains, there was an upside to having the time away.
"I think there's a part of us that enjoyed being home and being with our kids or families—being able to focus on something other than being Chuck from Simple Plan.
"We got rid of that identity a little bit for some months, maybe even a few years. It was less about our career, and we had to focus on things that mattered the most, which were taking care of our loved ones and being there when our kids were not in school. And so it was hard in a way, but at the same time quite magical.
"But there comes a point where you start to miss this thing that you always thought was there for you. You started asking yourself, OK, is this it, and when are we going to do this again? There's been a lot of false starts and now we're finally back. We're doing this amazing tour with Sum 41, and the crowds have been so amazing, and it's been a real treat and a real pleasure to be able to do what we love again."
Harder Than It Looks is out now on all streaming services.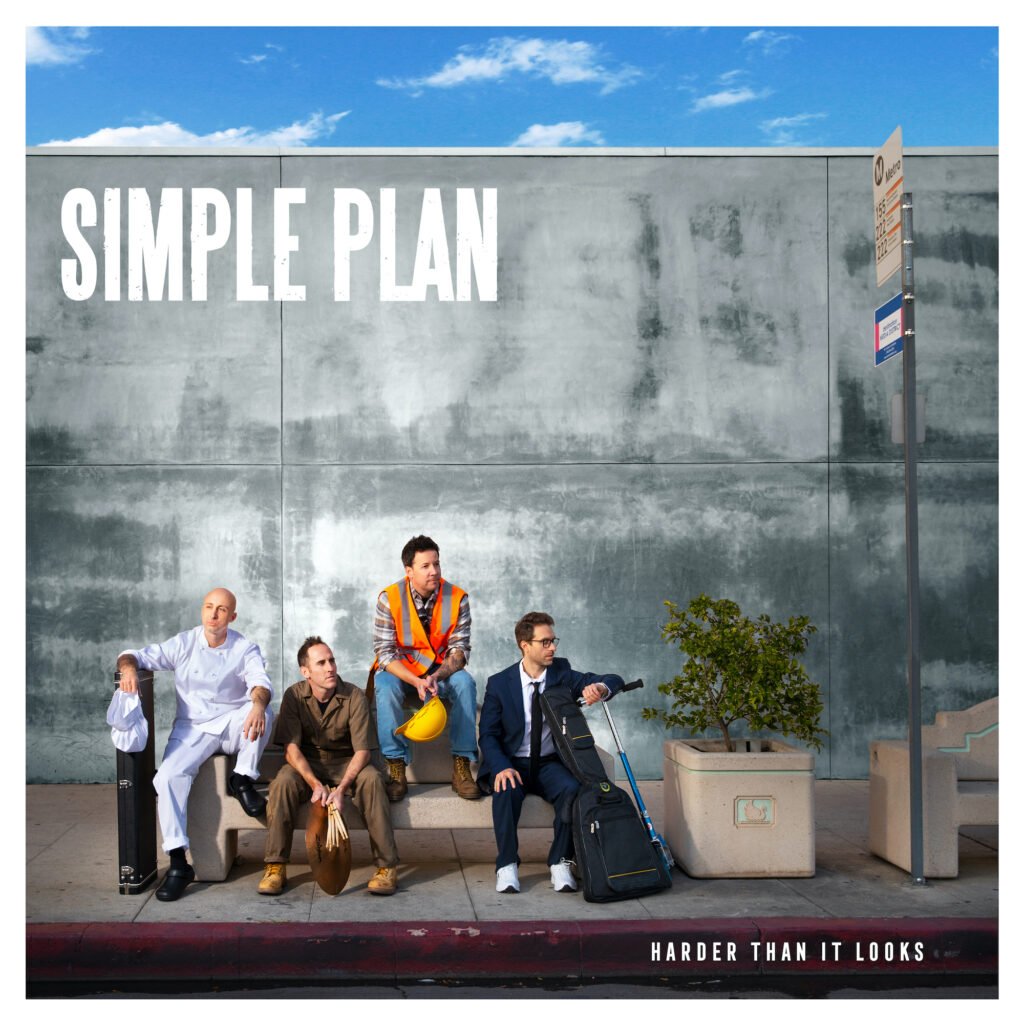 ---
Follow Simple Plan On Their Socials
---
Need more punk in your life?
Everyone should have a soundtrack playing loudly in the background of their life. I was born moshing to my own beat and have never swayed from my love of music. Spreading my passion through the written word is my soul's purpose. My punk heart beats loudly with the rhythm of my rock soul. I plan to continue to mosh like no one gives a shit.
Click on Tracey's photo for more of her articles!