London-based trio Slender Pins ponder the true extent and meaning of what it is to be happy on new track 'So Happy (90% of the Time)'. Warning…..it's an earworm!
At first listen the new single is a pretty upbeat, optimistic bouncy song about a happiness ratio that is quite impressive- 90% of time spent happy, leaving only 10% suboptimal contentment levels. Not bad.
But as the track progresses, there is some exploration of what happens in that 10% of the time we feel less cheery about our lives leading to the final conclusion of "guess it's best not to think about it".
Singer Ash says "Life is a miracle, a glorious thing- ninety percent of the time. It's the ten percent that will destroy you".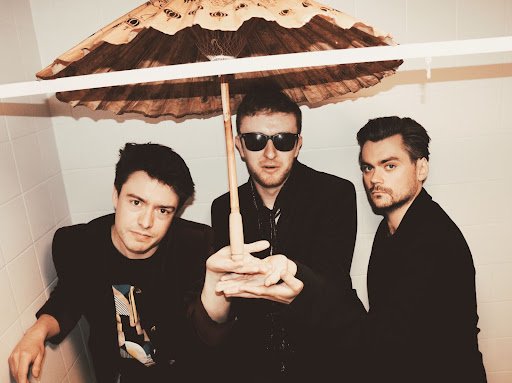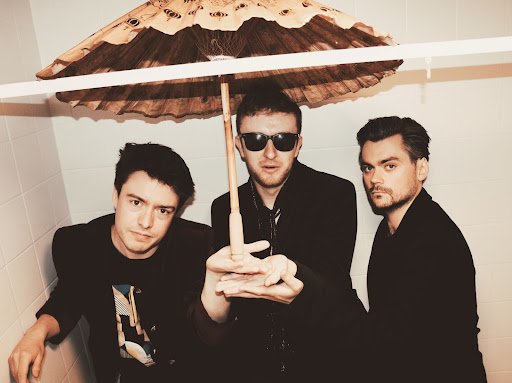 The song is incredibly catchy, layered and melodic. A great opening riff starts the track with a punch and Ash's vocals herald the start of the fun, musing on how we spend our lives and find structure and meaning in our day-to-day. A spoken-word style verse reminiscent of David Byrne gives into the gloriously joyous pop punk chorus. It's pretty deep stuff sugar coated with sophisticated pop sensibilities that the band's beloved Abba would be proud of.
"Thinking too much about the shortness of life and the vast, overpowering indifference of the universe generally leads to mixed results, at best. Says guitarist Alex. "However, that is the feeling we attempt to commit to tape in this autumnal banger. Is it angst? Only if you let it be.
The songs main riff came to me while brooding darkly on a train to rehearsal. Upon playing it to Ash he leapt immediately into the chorus and the rest of it sprung from there."
Formed after a pilgrimage to Abbey Road saw them vow to start a band and restore guitar music to its former glory, Slender Pins (now comprised of Ash (vocals), Alex (guitar) and Ed (drums)) have been releasing singles since 2019 with tracks such as 'Not Long Now' (2019), 'Apprentice to Life' (2020) and 'Dancing Mania' (2021).
Slender Pins bring forth all the best bits of genres like surf rock, new wave and post-punk to bring an energetic and super fun listening experience.
'So Happy (90% of the Time)' is released on 23rd September. Listen to the new single on your preferred platform by clicking here.
Catch them live at the Portland Arms, Cambridge on 23rd September and New Cross Inn, London on 26th September.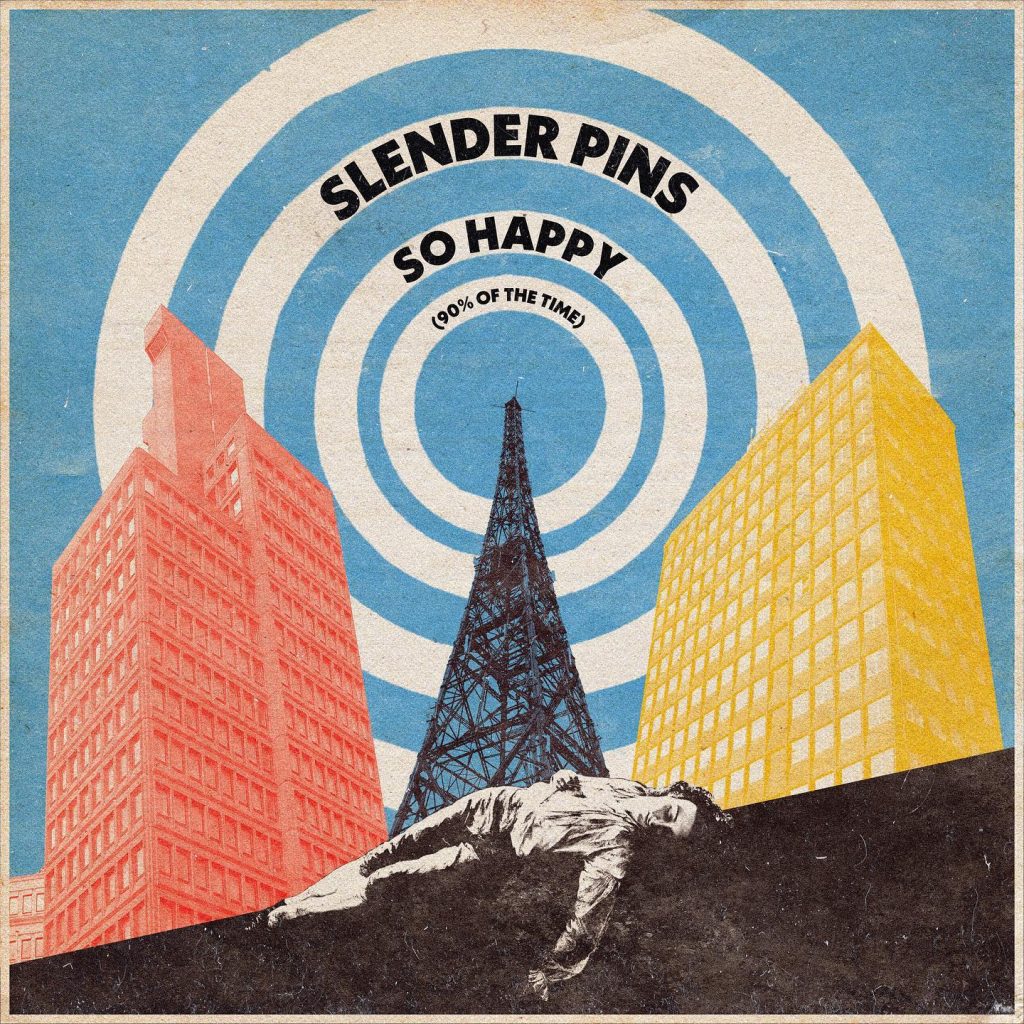 ---
Follow Slender Pins on socials…

---
More from Punktuation