Politically-outspoken Irish avant-garde punk producer is proud to reveal the video for his new single

Commenting on the track, which slams the morally-reprehensible behaviour of Irish politicians and their role in creating the current housing crisis, Streek says: "I needed a song on the album that was a hook-line-and-sinker representing the fed-up, ordinary, working class people who have been repeatedly sh*t on for many years here in Ireland."

"I'm outraged that our political parties here in Ireland are not only lining their own pockets with the taxpayers' money—with massive salaries for essentially f*cking it up for everyone else but themselves—but that they're also making money on the side renting sh*t, unaffordable, box-sized apartments to desperate, begging families in need. They're scum and I'd like them all to know that I'm coming for them."

Directed by Peter Kingston, the video stars Irish comedian Joe Rooney (most famous for his role in Father Ted as chain-smoking Father Damo, whilst also being the lead singer of '80s new wave underground band Guernica). Molly Vulpyne from Dublin punk duo Vulpynes, also lends her voice to a few songs across the producer's forthcoming album.
Commenting on the video, director Peter Kingston said: "We wanted the video to feel like it was set in Dublin but relatable to everyone. We wanted it to look real, the way the city actually is. We toyed with the idea of the video being set in a circus. But when Meryl came up with the idea of setting it in his local pub we knew we had the ideal set up for capturing the intimacy and emotion of the track with an angry, intimate performance."
The track once again features Phil Wyer on guitars, and follows on from hard-hitting AA side duo of False Apologies and Yesterday. The tracks addressed the Irish Catholic Church abuse scandal and issues of alcoholism in Streek's native homeland, respectively. Both songs picked up a swathe of early support from a multitude of media. 
Earlier this year Streek announced his signing to Gallows' label Venn Records (Bob Vylan, Witch Fever, Wargasm). The band will be releasing his debut album 796, with the audio mixed by Dan Doherty (Fontaines D.C., Damian Dempsey) at Darklands Audio Dublin.
Meryl Streek will also be appearing live at Bring Them Home Ireland at The Helix, Dublin on 28th January 2023 in aid of Sean Ross,Abbey Mother and Baby Home survivors. The band will have an album release show at The Workman's Club, Dublin on 4th November 2022.
Debut Album 796 Released 4th November 2022 Via Venn Records
Death To The Landlord is streaming now!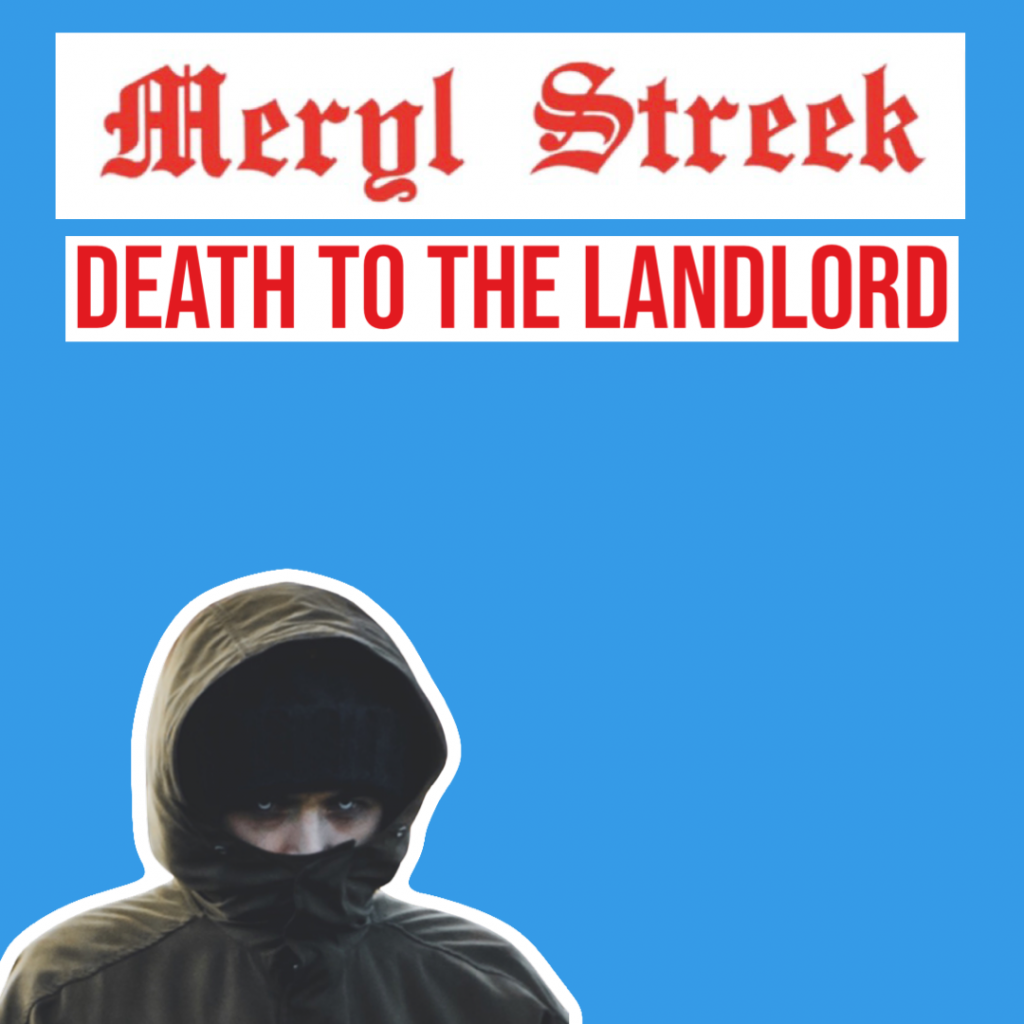 ---
Follow Meryl Streek
---
Need more punk in your life?
Punktuation Magazine For All Your Daily Punk News, Features, Interviews, Lifestyle and more!