Wingmen along with special guest Rob Coombes put on an eagerly anticipated album launch event to showcase their debut album 'Wingmen' in an unexpectedly snowy South London last Sunday afternoon. Ruth Rae was in attendance!
Having heard two of the tracks 'Down In The Hole' and 'Brits', I was keen to hear the remainder of the album, and of course to see a live performance and to hear what the band members had to say! It's hard to believe that the first time all five musicians had played together in the same room was literally on the day before this launch – a testament to just how talented they all are!

The afternoon began with each attendee receiving a generous goodie bag, containing assorted Wingmen branded items, and best of all, a copy of the album on CD – it will be officially released on 27th January, so I'm stoked to have a copy in advance. The first Wingman I spoke with was Paul Gray- bassist for The Damned and The Sensible Gray Cells (we have a mutual friend). Paul told me they were about to head outside for a photo shoot, having already done a sound check and a video interview – they were having a busy day! Next I nabbed Baz Warne from The Stranglers for a catch-up, and the usual banter ensued (he's a friend, we take the piss out of each other!) He agreed to come and meet my young friend Anna, who is a massive fan of his. Anna was a wee bit overwhelmed, but Baz being the lovely friendly chap he is soon put her at ease and made her day!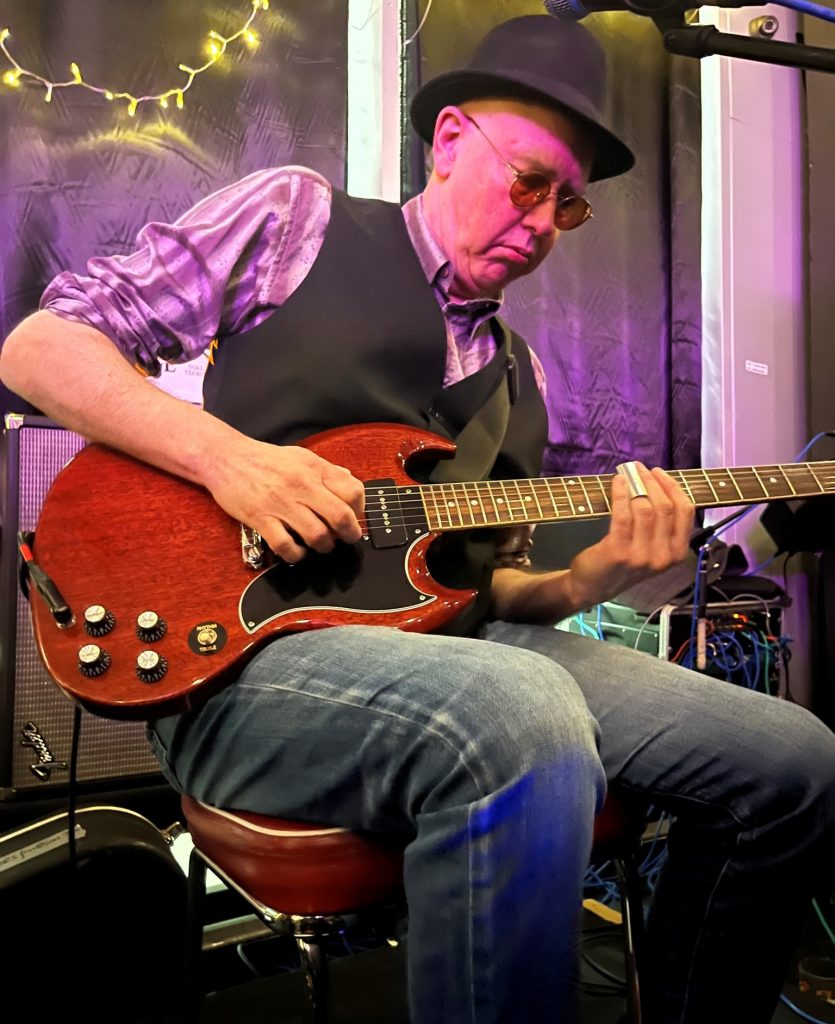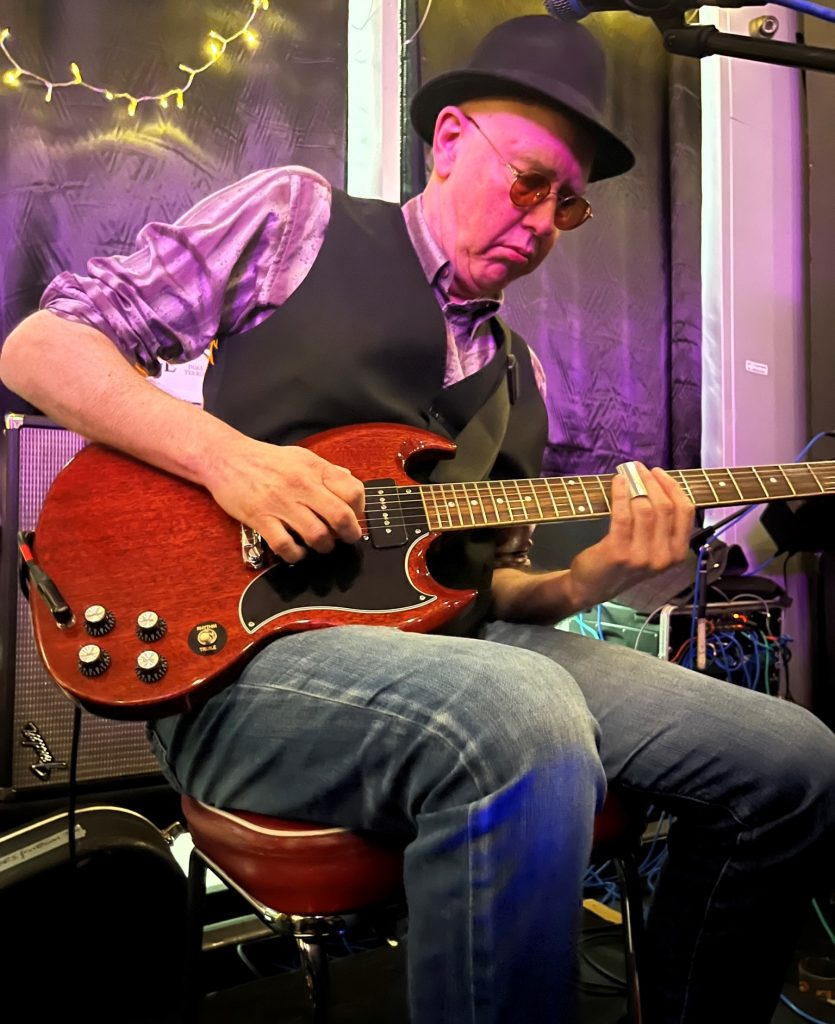 Following the photo shoot (which Baz told me took place in an atmospheric frosty graveyard!) the band returned, and Terry the sound engineer started the debut public playback of the album. As the venue was packed out, Terry and I agreed that it wasn't easy to hear the album over the conversations taking place around us, but having my CD copy I resolved to listen properly later! From what I could hear I knew it was going to be good.. very good.

Richard England (of Cadiz Music) introduced the band for their live set, where six songs from the album were played. It was a slightly rocky start, with cables and a monitor not behaving, then a foot on stage accidentally connecting with a full beer bottle (which seeped into a power extension socket), which first shorted out the guitars, followed by all the electrics in the room – oops! I made myself useful picking up the bottle as soon as I spotted it, flipping the socket over, and mopping up the beer spillage – thank you to the ladies beside me who provided tissues and napkins. Fortunately all went smoothly after that as the band took it from the top again, and gave a stunning performance!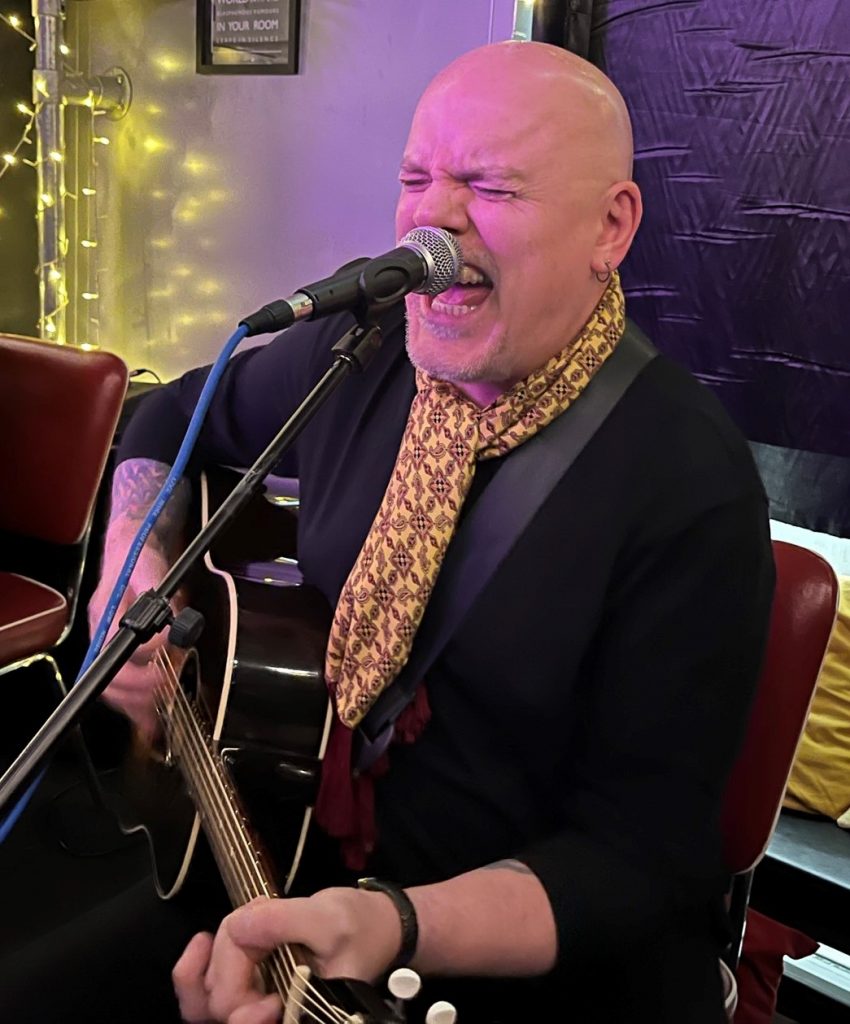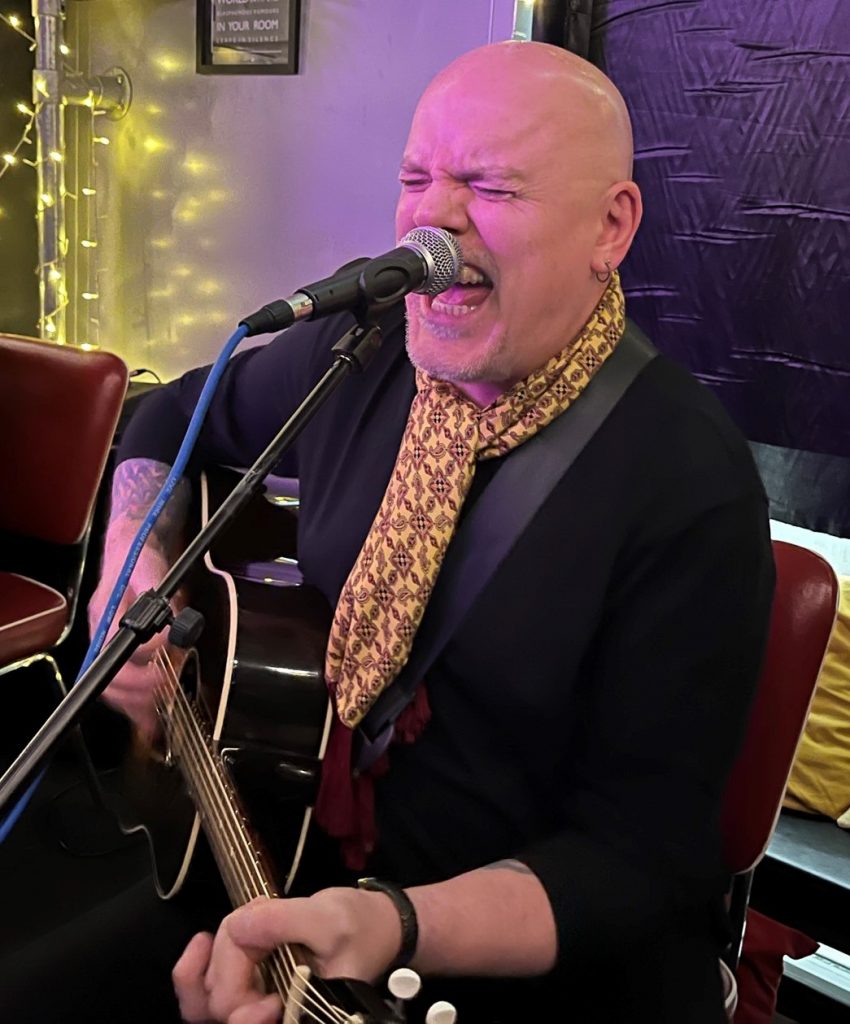 Baz provided an introduction to some of the songs, such as 'I Would If I Could', a Paul Gray song about the imminent downfall of the NHS – "Down with privatisation!" cried Paul, before they played. It's a funky number with some great (as you would expect!) bass lines and excellent lyrics. Baz also introduced 'Oh! What a Carry On', a song about Brexit, a subject he does not hide his detestation for; "Now if you voted for Brexit, that's fair enough, that's your choice.. don't ever come to one of our gigs again! This song is about the ills of Brexit". It's a punchy song, driven by lively drums and keyboards, and again with superb lyrics, including "I'm alright Jack!"

The live set went down a storm, rousing cheers and applause following every song. After a short break, the band returned to do a Q&A, hosted by Richard, who asked the first question, about the formation of the band: "So, in lockdown you had nothing to do.. how did this whole concept come together?"
Baz Warne: "Lockdown was boring! Martin had already done some stuff with Paul and Captain Sensible, quite a formidable rhythm section from The Sensible Gray Cells. They rang Leigh, who in turn phoned me, and within 24 hours this is what happened! I have to say, we're enjoying every minute of it"
Richard: "Where did the songs come from? You'd never met each other as an ensemble.."
Leigh Heggarty: "No, the first time we played together was yesterday, sitting upstairs here, and went through the songs for today. The songs came from all of us – Paul had a batch of songs, and Baz started sending them in, I had a few ideas and Martin had some songs – we took it from there. As we couldn't meet each other, we had to send each other parts, so you'd send a song in, and it would come back with this amazing bass playing from Paul, or a great vocal from Baz. It was really interesting how it built up, and very exciting to do!"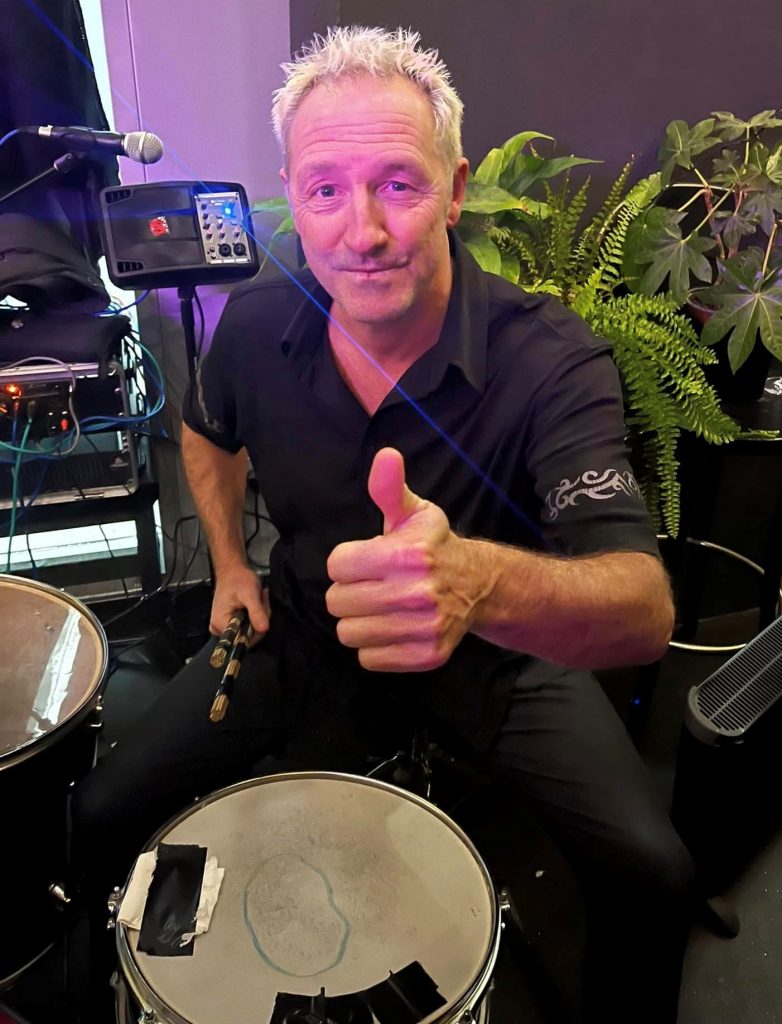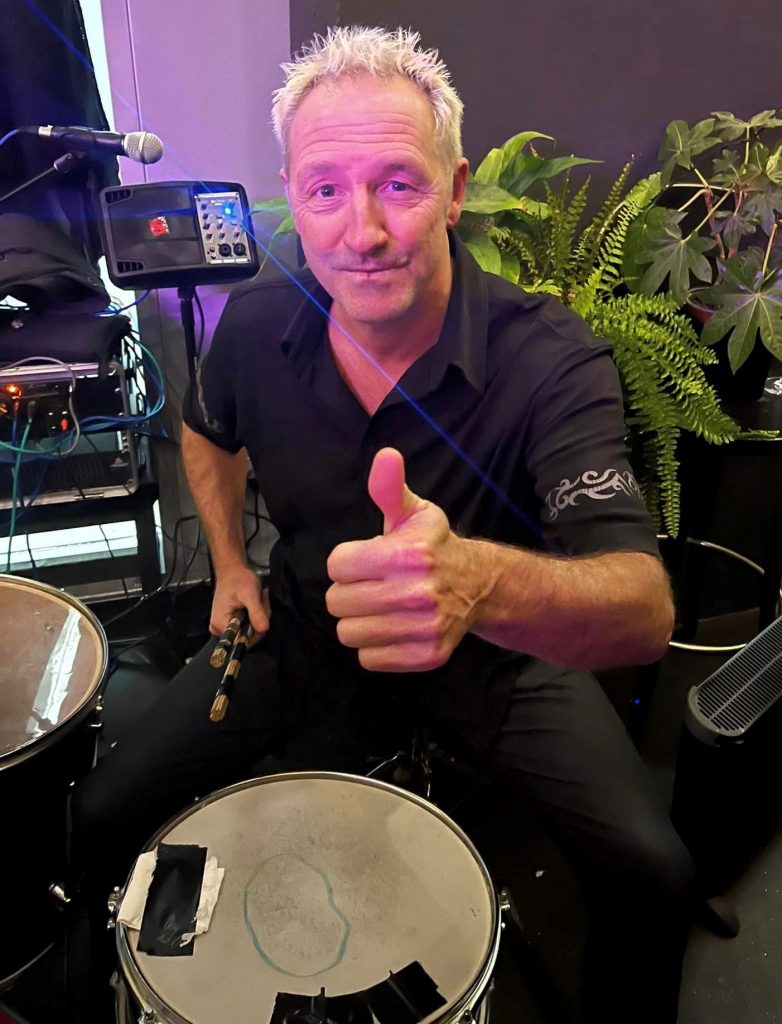 Normally when you make a record, you have a producer – was there anyone in the producer's role? The whole band: "No!"
So when you were sending songs across to each other, what reaction were you looking for?
Paul Gray: "We weren't! The great thing about computers is that you can ping your song ideas around the country. We never knew what was going to come back! In the studio you'd all be discussing it, but this was entirely organic, so we never knew what anybody else was going to add. Marty put the drums on right at the end (the opposite to what usually happens) as we couldn't get into the studio. I think it's turned out pretty well!"
Will there be any surprises on the tour in January?
Baz: "Well it'll all be a surprise, because people won't have heard the songs yet! It's been a surprise for us, because initially we just did this for fun, to stop us going off our rockers, and now we're a shit-kicking rock 'n roll band!"

Baz asked Marty why he took his shoes off to play?
Marty Love: "I usually play in Converse – I can't play in shoes! I found it really weird playing just in socks!"
Richard then opened up questions from the floor – mine: When are you going to start writing songs for the second album?
Baz: "We've got loads of songs, and snippets of ideas everywhere – good question! This beer is starting to go to my head – let's get Marty talking again".
Next from the crowd: Marty, are you as excited about the project as we are?
Marty: "We are excited, because we didn't even think we could do this (indicating the stage). It's as much a surprise to us as it is to you that we're in a room together playing to an audience! We're excited to get out in January, because this is OUR band, it's not one of the other bands we play in. And it's YOUR band – that's the way we wanted it!"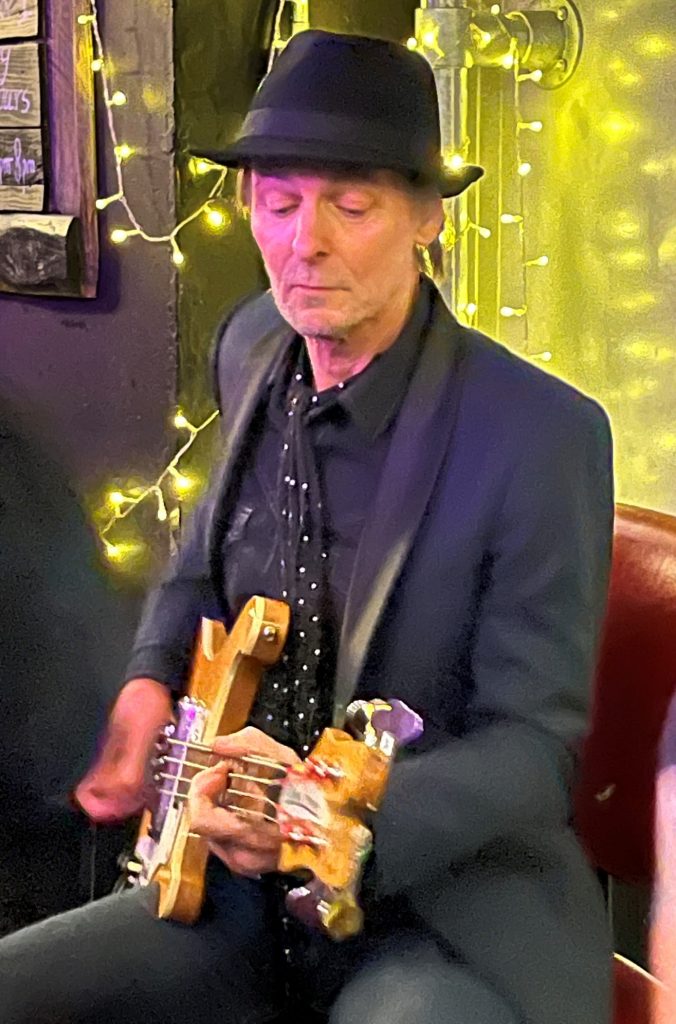 Richard: Have you had a chance to play any of the music to your respective bands? What did they think?
Leigh: "Yes, the Ruts DC boys have heard some of it, and they were very supportive – although it was a bit of a weird way to hand in my notice.. (joking!)".
Next from the crowd; Baz, what's the best band you've ever played in?
Baz (diplomatically): "I've enjoyed every band that I've played in! We're musicians, and when you get to a certain age in your life, you realise that the reason why you started doing this way back in the first place is just because you loved to do it. We love doing this – it's great, it's fun, it's not really about the money – I mean we're all stinking fucking rich" (laughs).
Louise from Stockholm asked: Will there be a Scandinavian tour for Wingmen?
Baz (the beer definitely going to his head): "Of course there will – 50 date Scandinavian tour starting next week! By the way, that's a monumental effort coming all the way from Stockholm, thank you so much!"
Charlie asked; Where did the Wingmen name come from?
Leigh: "It was you Baz, wasn't it? We tried to come up with something that represented what we do, because we're all in bands that you've heard of, but we're not the main people in them".
Baz: "We're all very important members of our respective groups, but none of us are original members, that's why we're called Wingmen".
Another from the crowd; Marty, who's your favourite drummer?
Marty: "This will please this gentleman here (indicating Leigh) because it's Dave Ruffy from The Ruts"
Who's Paul's favourite bass player?
Paul: "Who do you think it is?" Various suggestions were called out from the audience.. Paul: "It's Entwistle" (the late John Entwistle from The Who).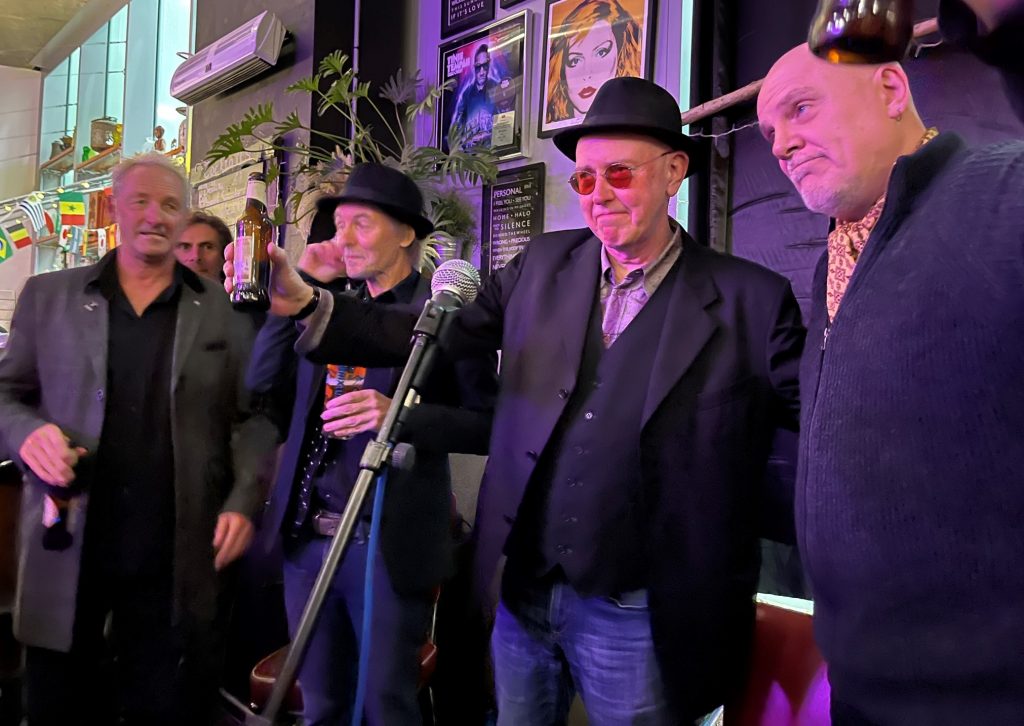 Wanda asked: What will be the name of the second album?
Baz: "Holy Shit They've Done It Again?"
Baz then asked Leigh: Who's your favourite guitar player?
Leigh: "You're standing next to me, and you're asking me who my favourite guitar player is..? It's slightly controversial, but it's Pete Dennis Blandford Townshend of The Who. Wilko Johnson was good as well, I liked him. John Lennon, George Harrison.. how many do you want? Mick Green, Danny Kustow, Rory Gallagher of course.. how long have you got?"
Final question from Louise: Is Rob now an official member of the band?
Baz: "Rob – would you like to join the band?" (Huge cheers from the audience, and a nod from Rob) "Rob Coombes is an official member of Wingmen, ladies and gentlemen!"

The band members graciously stayed around to speak with fans, pose for selfies, sign anything put under their hands, and to enjoy the atmosphere. I congratulated Marty on a very successful launch and for how brilliant the album sounds. He told me how pleased he is to have Rob on board, because Rob also writes songs – looks likely we'll be getting a second album at some point!
Wingmen will be on tour in January. You can buy your tickets HERE.
The 'Wingmen' debut album will be released on 27/01/2023. can be ordered in advance from HERE.

*Feature photo at top of page by Tim Turan*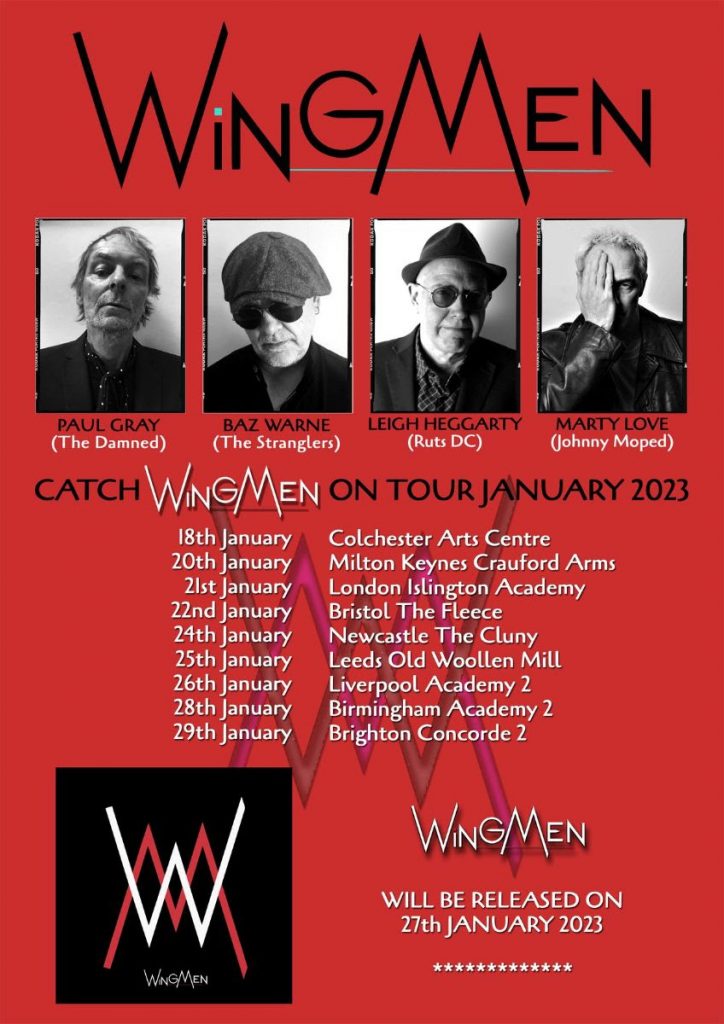 ---
Follow Wingmen on socials…
---
More of the latest from Punktuation: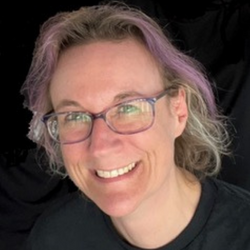 'Usually found jumping around down the front at gigs, I also relish taking photos and videos, singing, speaking with fellow music fans, and asking musicians the questions nobody else does  Writing about my favourite bands and connecting with people who love music too keeps me more-or-less sane  I've worked for over 25 years at a video production company, mainly filming live music events, therefore I have an additional backstage perspective!'