Meryl Streek's debut album- '796'– is a searing blast in the face of anger, politics and social commentary that embodies everything modern punk needs to be.
You may already have heard a few of the singles from Meryl Streek's album and if you have, you will already be familiar with the guts and fury that pulse through his music like blood on fire.
His debut LP is packed with more of the same emotionally volatile and impactful modern life vignettes that leave you dizzy, restless and pretty riled up by the end.
Streek takes on pretty much every topic that is so relevant to modern day living, every current crisis is dealt with in turn- mental health, poverty, abuse, drugs, homelessness, corruption. It is stark and it is uncompromising.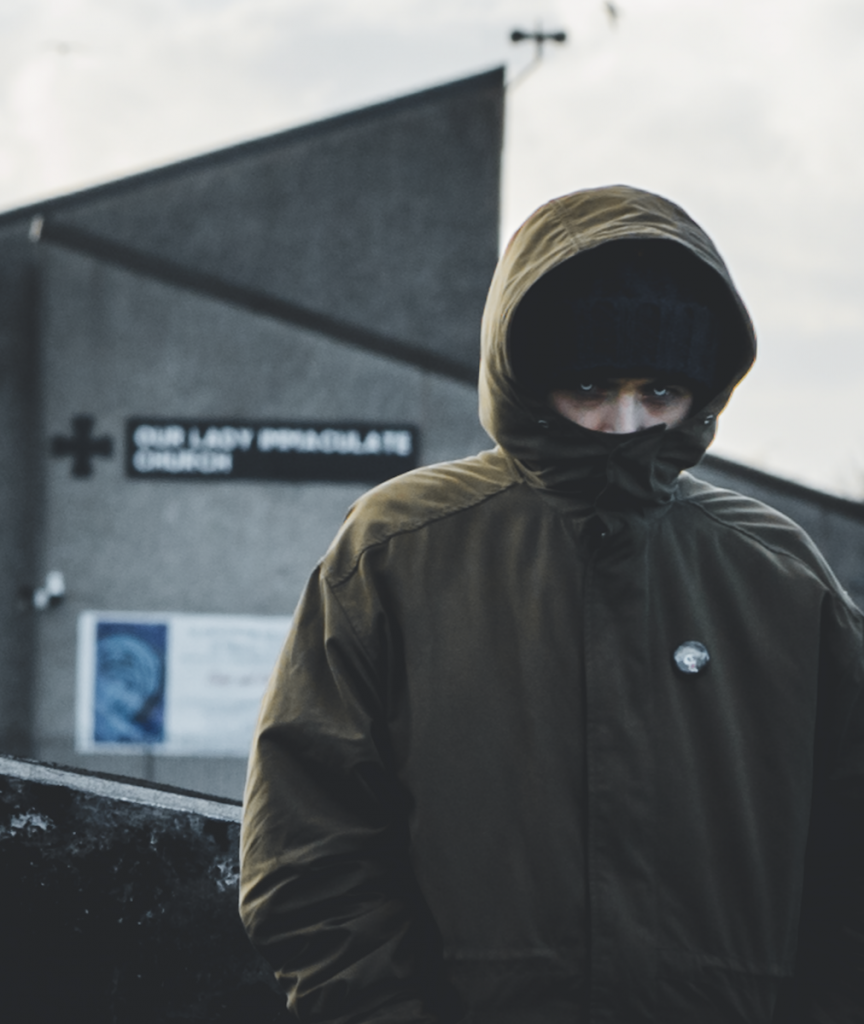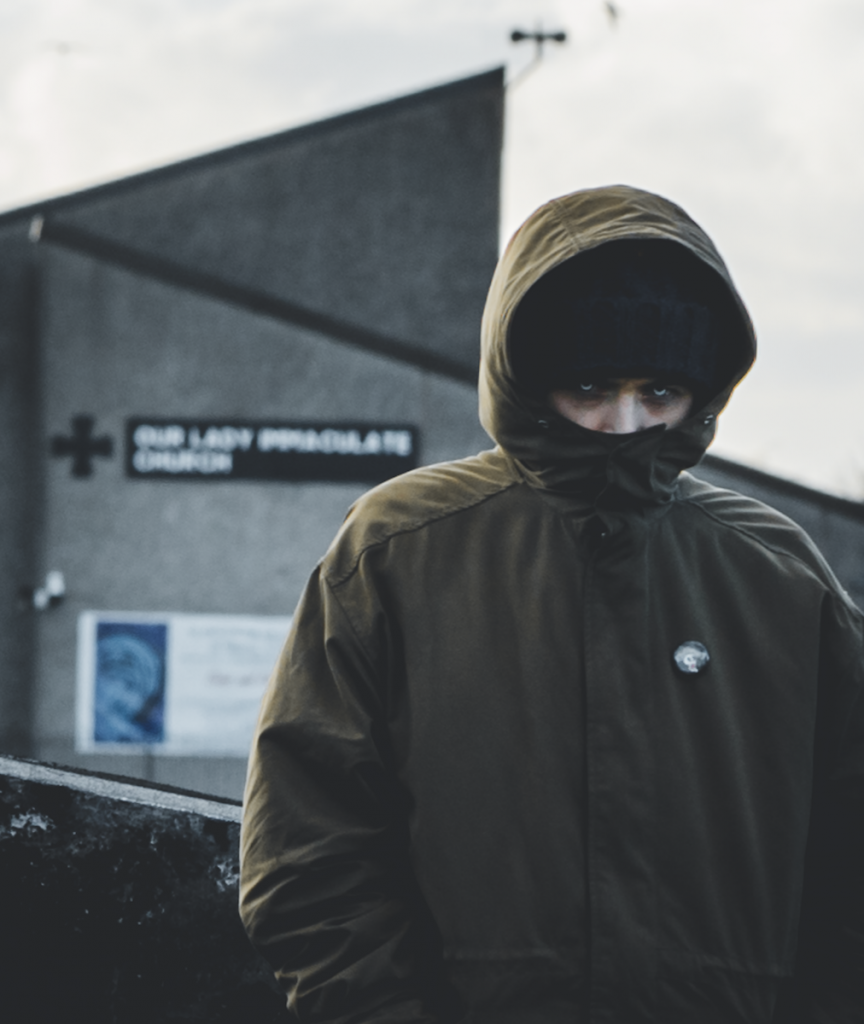 A Molotov cocktail of electronic beats, pounding drums and oscillating moods, there is no let up in this album. From the opening track- 'The Start'- it becomes instantly clear that there will be nowhere to hide as one of Streek's primary targets is revealed- the Catholic church. 'The Start' is 2 minutes of audio news clips about the child sex abuse scandal that rocked the institution that has had a spiritual and social grasp round the neck of Ireland for so long. A sobering start, but a necessary one if you are going to gear yourself up for what's to come.
From there you go straight into the opening riff of 'Full of Grace'. The raw guitar plays over an electronic pulse that repeats like an alarm in the background, and Streek's vocals don't waste any time coming in and starting our journey through a hellish landscape of hypocrisy and inequality.
'False Apologies' was released back in the summer, but 'feelgood' summer track it aint. Instead, it is a dark, atmospheric diatribe against the scandal and misused authority of the Catholic church, building in intensity. Commenting on the track and album, Streek says:
"'False Apologies' was a way to deal with my anger about the atrocities committed by the Catholic church against the young women and children of Ireland, specifically the mother and baby homes. Sadly, not their only crimes, it made me sick that the government and church not only allowed this to happen but have actively tried to erase it from history. That in my mind, is a step too far.
This album is for anyone that has been affected by the church's actions and those that feel that the government not only mistreated them but took away their voice along with it".
We've only had a week to get our heads around the newest single- 'Suicide'– a track which is a heartfelt message about the loss when someone close chooses to end their life. Streek says of the song:
"I knew I needed a song for everyone who's left us early. Suicide is a huge problem worldwide.
The song speaks for itself. We all know how hard life is, and nobody in charge gives a shit that we lose people everyday to the pressures of simply trying to live. They ask us to pay into this life, but the incentives don't add up."
The lyrics throughout the album are powerful, uncompromising, raw and demonstrate an impressive ability to observe society and pinpoint failures in social justice. The music is terse, frayed, pulsating and visceral, leaving your nerves frayed, your heart racing and your mind pretty pissed off (in a good way). It's not preachy and it's not diluted- Streek's righteous fury offers dignity and validation to those who have been denied it.
That's not to say that the music comes second fiddle to the lyrics. The genre-defying musicality across the 12 tracks is just as considered as the words. It is nigh on impossible to pigeonhole the sound, as tracks such as 'Death to the Landlord' and title track '796' sound like four songs in one. Even a couple of minutes into the latter, you can't predict where it is gonna go as the sound and tone shift at various points. Starting off as a kind of Badly Drawn Boy/Beta Band-esque track with a female voice, it morphs into something with a rockier, harder sound.
The music feels ever shifting- the pace and the vibe of tracks change and keep you on your toes. Even as the album is drawing to a close with penultimate track 'Educated Mates', you don't know what other surprises Streek has up his sleeve.
And you are likely to be surprised by the tender tone of album closer 'Dad'- a clearly deeply personal track for the artist that sees him recall happy memories of a parent no longer here. It is still a track with big beats but there's more of a gentle, dreamy element to the music.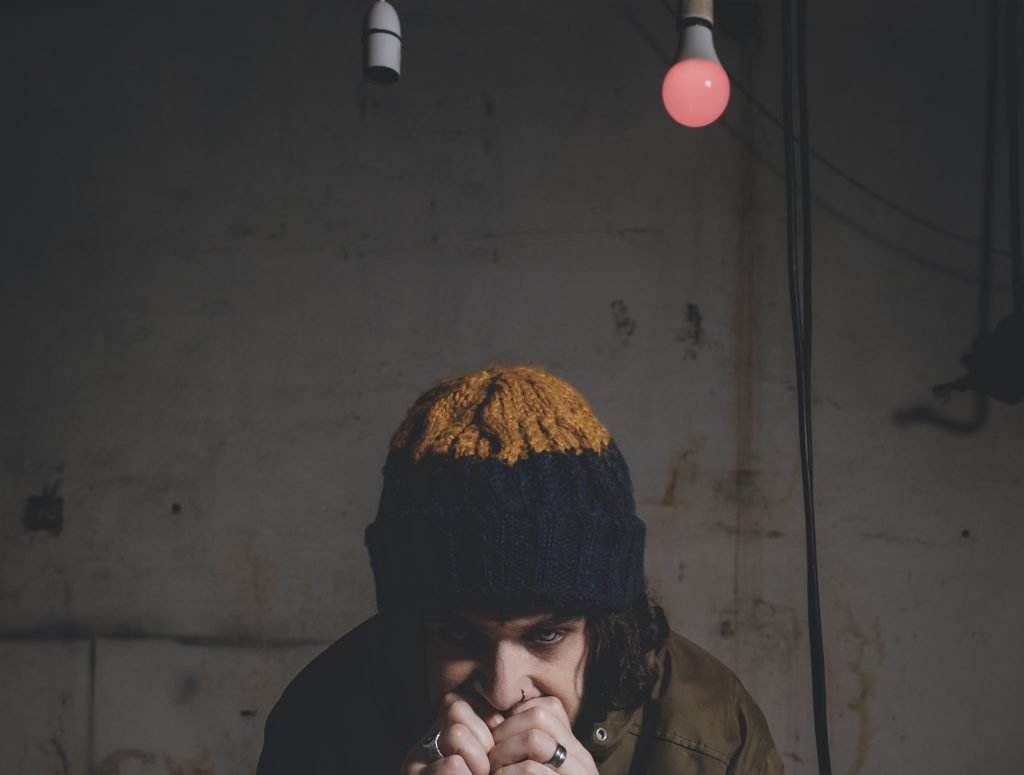 Punk and politics, and punk and anger are considered natural bedfellows so in many ways, '796' is repping punk as we know it. But there is no denying that we live in a different world from when The Sex Pistols, The Dead Kennedys or Bikini Kill made genuine waves with their music, their message and their attitude. Shock value is hard to come by as thanks to a diet of social media and 24/7 news cycles, we are all a bit more jaded and desensitised.
Lots of punk is still political now, but there can still sometimes be a feeling that it's picking easy targets. That's certainly not what you get with Meryl Streek. Not a track is wasted on '796'- you start to see how every social ill is connected when you see them laid out like this. And with the anger, Streek's lyrics convey a sense of passionate solidarity- singing for people, not at them. It's not a surprise that Streek is influenced by bands like Crass and Rudimentary Peni.
Mostly recorded in his Vancouver apartment over the best part of a year, '796' is an impressive debut that leaves you in no doubt what this artist stands for. Anyone who feels punk has lost its edge and isn't tackling the big issues of the day, needs to get their ears around this new release from one of the most exciting, relevant and raw talents of the modern punk scene.
'796' is released on 4th November via Venn Records. Order your copy HERE.
With some tour dates already booked for 2023 and more to be announced, keep up to date here so you don't miss the opportunity to hear this material live.
Meryl Streek live dates:

04.11.22 – Dublin – The Workman's Club (album launch)
20.01.23 – London – The Grace
27.01.23 – Todmorden – The Golden Lion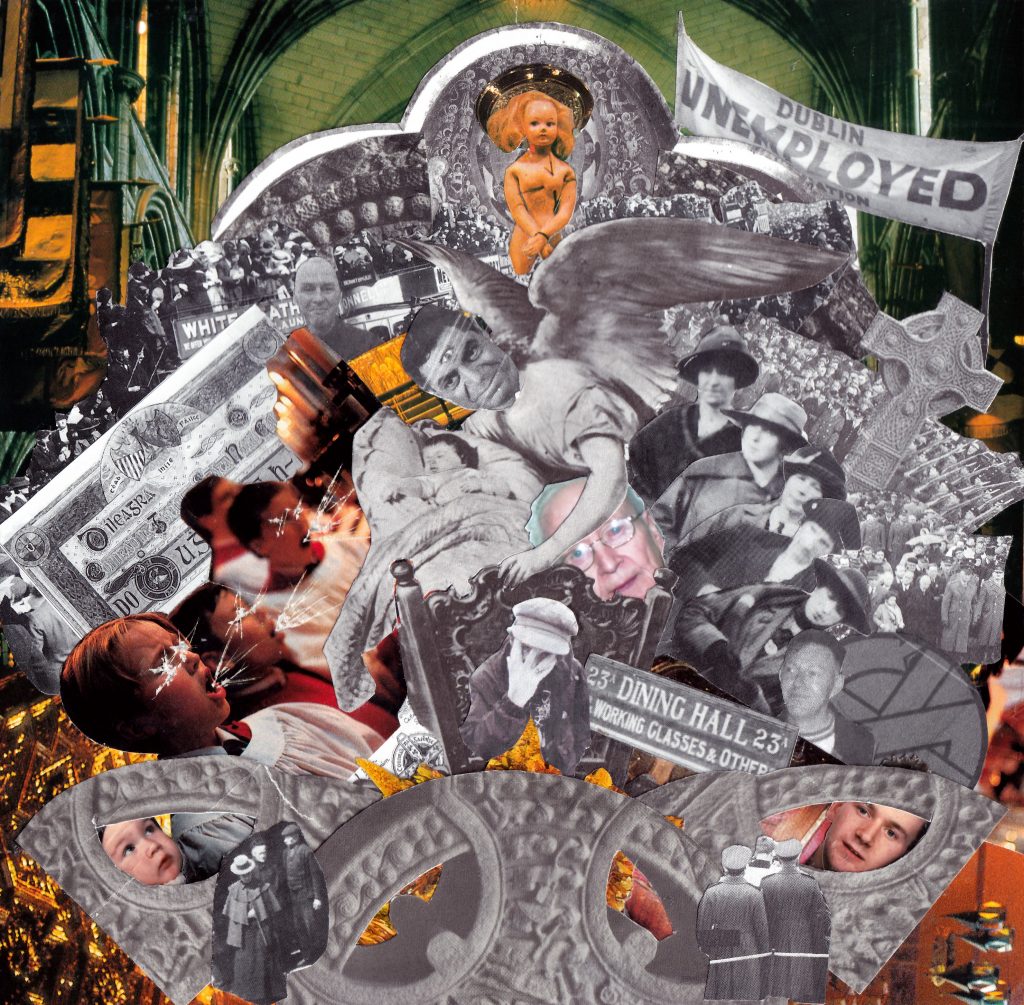 When life is difficult, Samaritans are here – day or night, 365 days a year. You can call them for free on 116 123 or visit their website to find your nearest branch.
---
Follow Meryl Streek on Socials
---
More of the latest from Punktuation: