Squeeze have a new song, upcoming EP and tour, all helping raise awareness and funds for a vital UK charity.
British music legends Squeeze are embarking on a 25-date 'Food For Thought' UK tour on the back of a new single and EP of the same name. 'Food For Thought' is a brand new song with a subject matter that could not be more relevant- the cost of living crisis and increasing reliance on foodbanks.
Written by band members Glenn Tilbrook and Chris Difford, the song captures the struggles of those trying to make ends meet and the societal factors that make providing the basics for yourself and your family so challenging. Tilbrook said:
"It's terrible and wrong that so many people have no choice other than the help that food banks provide to feed their family. That there are so many people who have to choose between food and heating is a disgrace."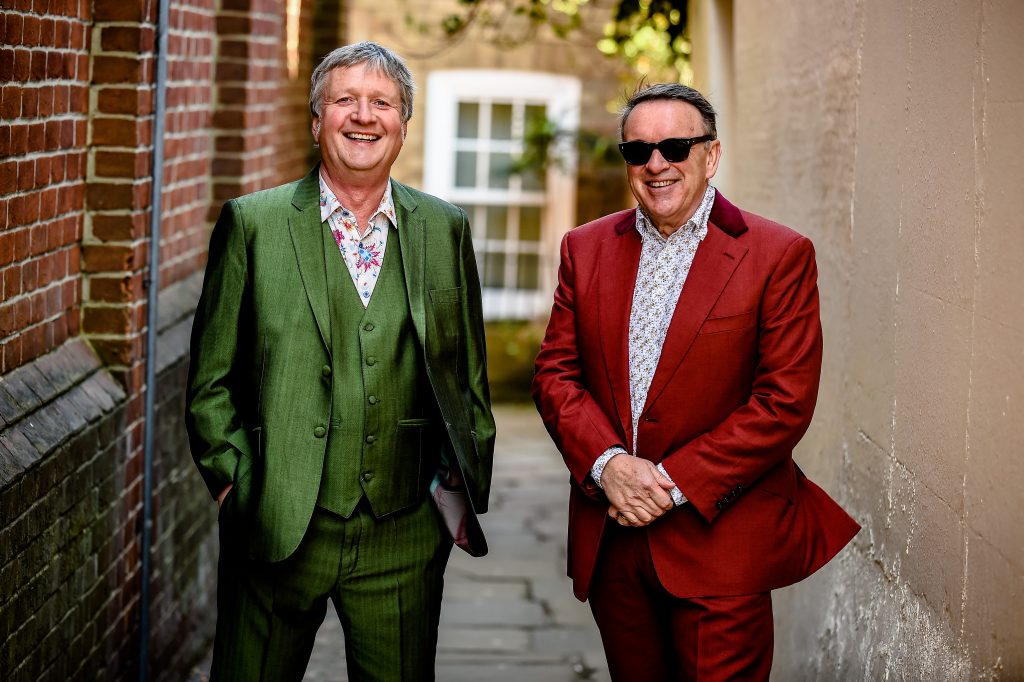 The EP of the same name will be released digitally on 4th November and profits will go to independent UK food banks. You can also get your hands on CDs sold at the band's shows.
Throughout the band's remaining tour dates, fans can help support the work of anti-poverty charity The Trussell Trust. Attendees of the tour are invited to bring along food and donations to the shows, where there will be collection points across the venues each night.
There will also be collection buckets for cash donations. All donations will be distributed to people in crisis across the 1300 food bank centres in the Trussell Trust network.
Squeeze first formed in 1973 and by 1977 had made their recording debut and enjoyed a string of hits. The band have an extensive back catalogue of fan favourites and repertoire of rare gems that they will be dipping into on this tour.
Joined by special guest and 'people's poet' Dr John Cooper Clarke, this tour is not to be missed. Join the band at one of their shows and let true punk solidarity provide support to thousands of people who need it. And listen to some British new wave legends at the same time!
You can purchase tickets for the tour HERE.
The EP 'Food For Thought' will be available to buy digitally on 4th November.
Find out more about the work of The Trussell Trust HERE.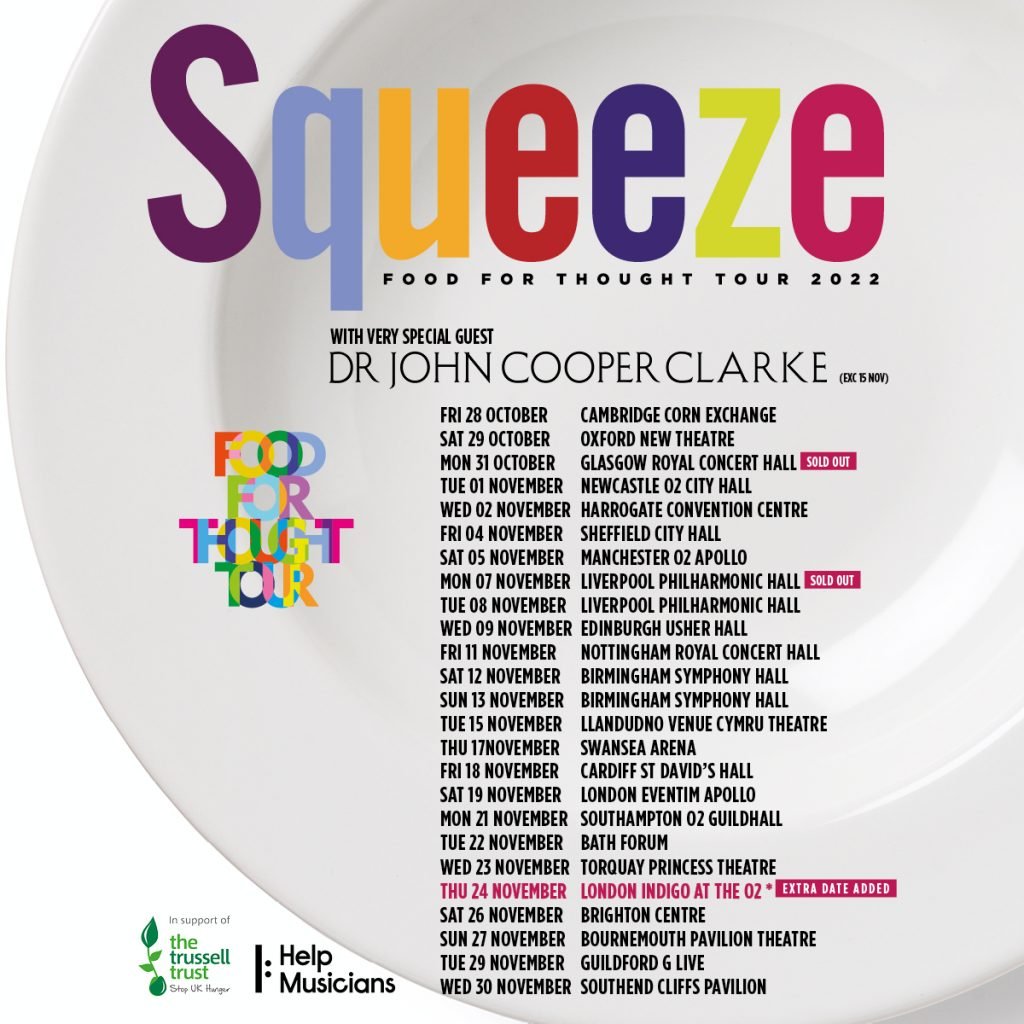 ---
Follow Squeeze on socials…
---
More of the latest from Punktuation: