Ruts DC release their long-awaited album- a rocking call to arms which takes us on a tour of countercultural rebellion. Ruth Rae reviews…..
Following on from 2016's brilliant and provocative 'Music Must Destroy', the mighty Ruts DC returned with a bang to the studio earlier this year to record their latest album, 'Counterculture?' The album has been hotly anticipated by their loyal fans – we've all been enjoying how incredibly good this band are live over the last decade!
It's safe to say that 'Counterculture?' surpasses all expectations – there is something for everyone in this superb album. A musical journey through counter culture from the 1960s to the present, and into the future, Ruts DC have produced yet another thought-provoking, melodic masterpiece. The band was (like every other group!) delayed by pandemic restrictions, as they prefer to get together in person to write and record, so they went into the studio with "two and two halves" of songs, according to guitarist Leigh Heggarty, "but we came out with 11 tracks".
One of these- the beautiful 'Born Innocent'- has been played live many times, at their own performances, and on all 24 dates supporting The Stranglers on their UK winter tour 2022. The album version is haunting, enhanced with harmonica recorded by the late Mitt Gamon, who sadly lost his battle with cancer last May. Mitt had previously played and collaborated on Ruts DC's  1982 album 'Rhythm Collision Volume One' and the band shared their respect and love for him:
"We are proud to have known you Mitt and so glad that, at least, you got to hear the "Mitt's Immortal Mix" – a super dub of the 'Born Innocent' track on which your harmonica is nothing less than sublime. Thank you for sharing some of your last breath with us and the future".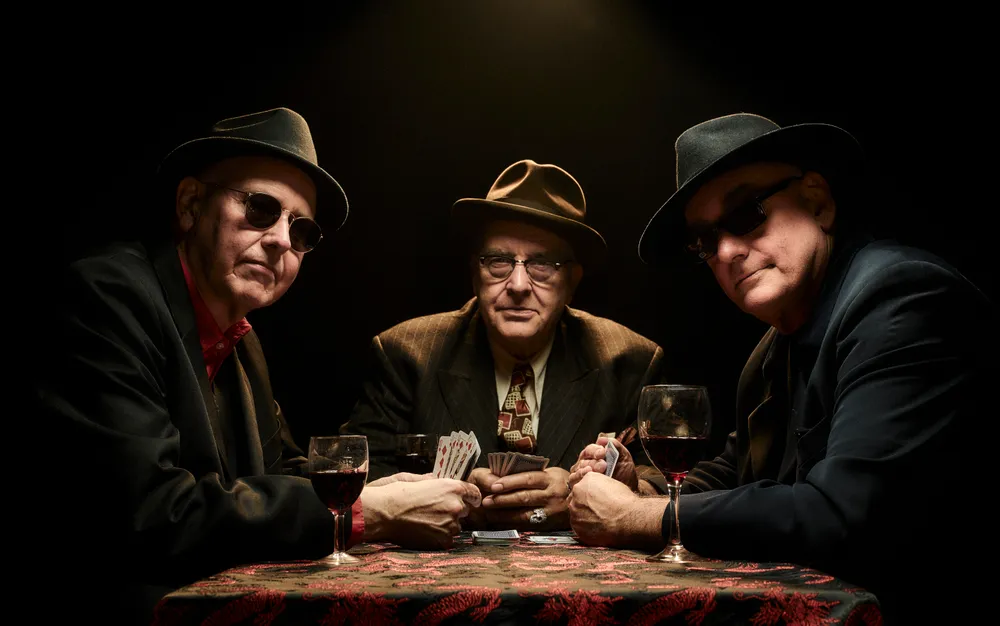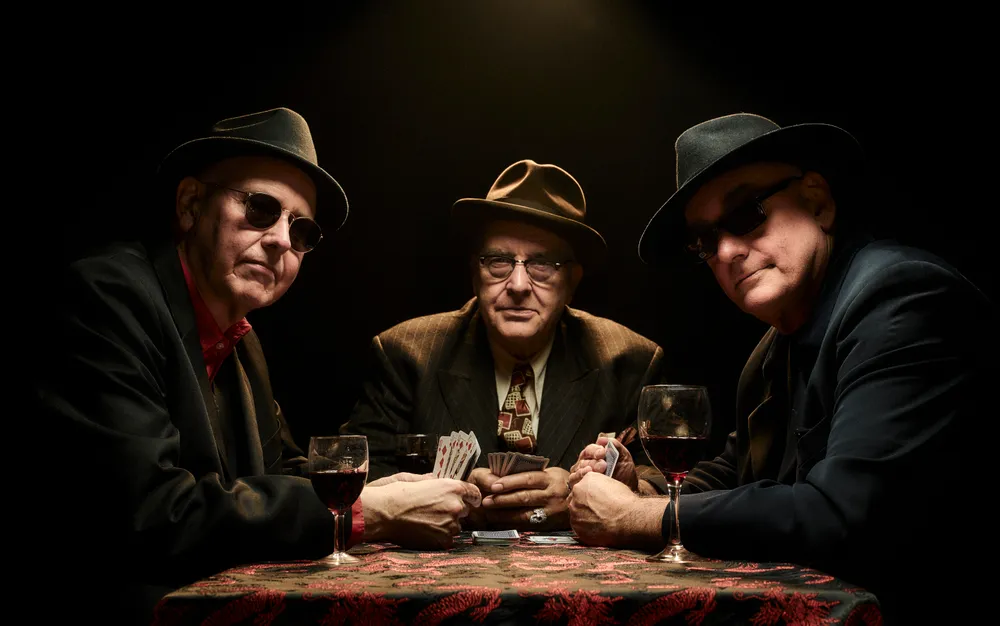 Two further tracks were premiered live at Rebellion Festival in August – 'Faces In The Sky' and 'Counterculture'.  The former is the first track on the album, introducing the listener to the dystopian world which is happening right now. With an almost hip-hop beat from the drums of Dave Ruffy, this powerful song harks back to earlier Ruts' material, sung with robotic overtones by bassist and vocalist John 'Segs' Jennings: "Haven't we been through this? Most of you people are fucking clueless. Let's send a word to the wise. I don't feel the fear when I go outside".
The title track of the album is fast and urgent, compelling us to think about how we're really coping with the pressures we're under. Whatever happened to the counterculture? Has it been relegated by our need to simply survive these times? The band explain the concept: "Counterculture. Now is the time. Was there ever an age with more reason to rebel? Do not think you can simply buy a way in. To Counter; to push against, to oppose and redress. By being a spectator, you are NOT a part of the counterculture". 
Second track on the album 'Caught In The Kill Zone' is the most similar to those on 'Music Must Destroy', and it's going to be awesome live! As one of very few people to have heard it (at a sound check) I was immediately impressed by this banger of a song – it's London, it's classic Ruts DC, it's catchy as hell!
Third song 'X Ray Joy' encompasses every human emotion – love, pain, anger, hope, encouragement – I don't mind admitting I was in (happy) tears upon first listen and it's my favourite track on the album. The guitars on this track are outstanding – redolent of Leigh Heggarty's 80s / 90s band The Price. Just brilliant.
More introspection comes in track four- 'The Question Is' which has an early 1970s vibe to my ears (I did say it was a musical journey through modern times) but it is undeniably Ruts DC: "I ask the question – I get no answer. Who is the servant and who is the master?"
Moving on to more of an 80s sound is 'Too Much' which has been the earworm of the album for me – the lyrics (about the late original Ruts singer Malcolm Owen and guitarist Paul Fox) are beautiful. Segs is at his poetic best, complemented by harmonies from his band mates.
'Poison Games' is a great song which sums up the political establishment of the past decade – nicely done! With 'Sleep' we return to dystopia, this time with a slower song, which I hope makes it into an acoustic set one day!
Penultimate track 'Cyclone' takes us to the late 1960s, ultimately a song of hope, with a big Beatles influence. I found I could immediately sing along with final song 'Pretty Lunatics', another one with a 60s/70s vibe, with elements of Bowie. It also reminded me of Nirvana's 'All Apologies'.  What a perfect ending to the album "All in all– our time on Earth is small. All these pretty lunatics don't matter at all".
In summary, 'Counterculture?' is an album you can easily listen to on repeat and never get tired of, I've been doing so for weeks, and I love it. Ruts DC's clarion call of 'People Unite' is more relevant now than ever – people must wake up and see the truth – fight back or be consumed!
Last words from Segs: "Counterculture? For us, it never went away. We've always been on the outside and still are. It's ok to be a freak. That's why The Ruts started in the first place. If it's still inside you, it's time to light that flame again. Get to know what you don't know. Come and borrow my lighter."
'Counterculture?' is released on November 11th via Sosumi Recordings and is available to order HERE.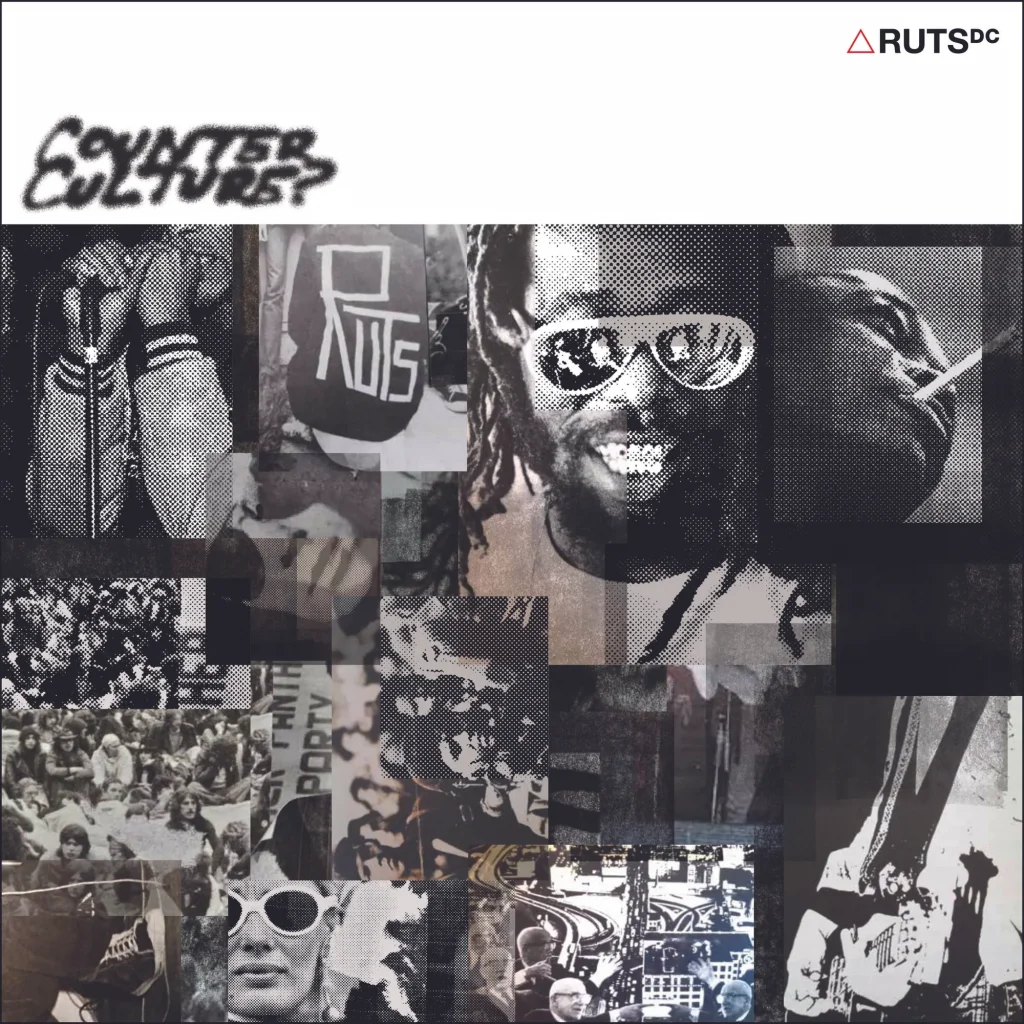 ---
Follow Ruts DC for more…
---
More of the latest from Punktuation: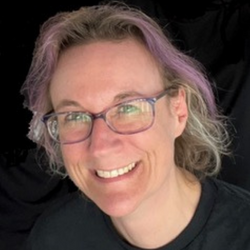 'Usually found jumping around down the front at gigs, I also relish taking photos and videos, singing, speaking with fellow music fans, and asking musicians the questions nobody else does  Writing about my favourite bands and connecting with people who love music too keeps me more-or-less sane  I've worked for over 25 years at a video production company, mainly filming live music events, therefore I have an additional backstage perspective!'