The band take on doomscrolling and panic culture in new single 'Good news', taken from their final album.
Sarchasm's final album- 'Conditional Love'- is out on December 2nd via Asian Man Records and this new single is the second track to be taken from the forthcoming release.
'Good News' simultaneously addresses interpersonal challenges and the wider issues that people face as so-called media consumers. "I don't have enough friends for you to die tomorrow," sings drummer and songwriter Stevie Campos-Seligman, shortly before delivering the stinging line "Ratings rise when we're panicking."
In the music video, these lines flash across a miniature, retro TV, alongside no-signal screens and other disconcerting images that imbue the video with feelings of chaos and urgency.
"There's never the letup, and there's never a payoff to feel like you have any reason to be happy with anything; even if there's a positive thing," said bassist Alex Botkin. "There's instantly another bad thing."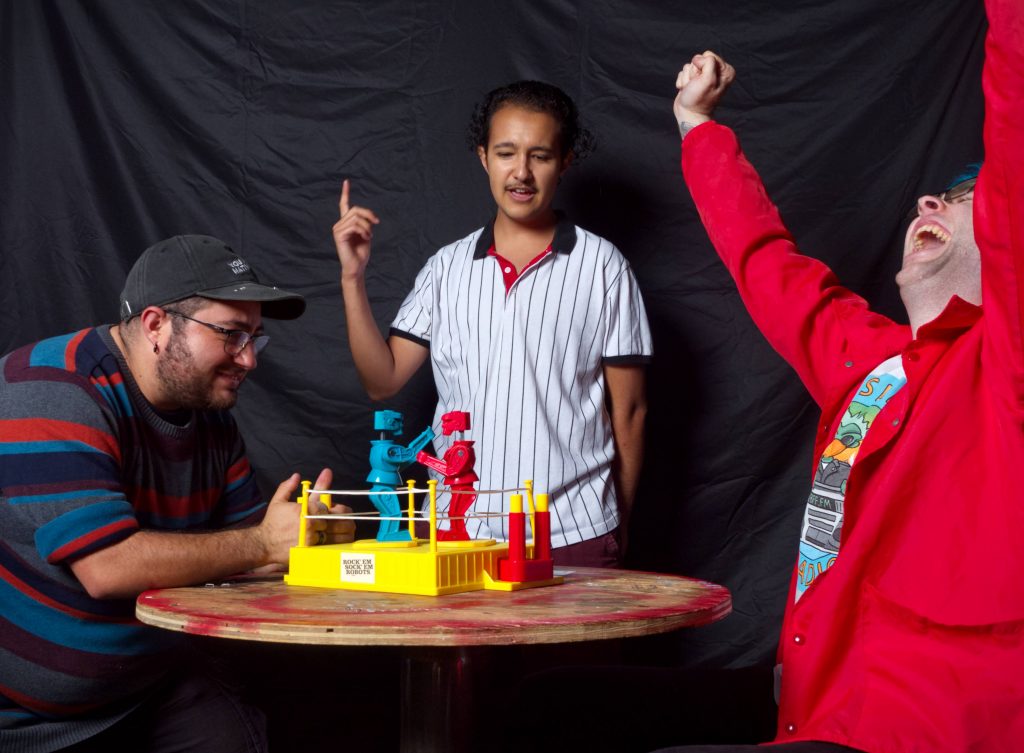 Sarchasm are an East Bay trio founded by siblings Mateo Campos (guitar, vocals) and Stevie Campos-Seligman (drums, vocals) and Alex Botkin (bass, vocals). Their earworm-baiting melodies and shout-along choruses put them in high-five range of pop-punk, though they've been eagerly pushing genre boundaries for over a decade.
Their final album is a powerful farewell with tracks that offer refreshing takes on mental health, growing up and saying goodbye to a foundational shared experience. Until the album is released next month, you can get a flavour of what's to come by checking out their new single.
'Good News' is the kind of catchy, energetic pop punk that you expect from the bands on Asian Man Records roster. Accompanied by a cool, colourful, retro-themed video, crank this one up and bop along to brighten your day.
It is undoubtedly a banger, but with a serious side to the lyrics, as the band explains:
"It's not just that we get bad news, it's that there's always bad news," Stevie adds. "The media thrives on bad news, and they want us to feel like shit, because that's how they get more clicks. There were so many times where I saw articles during the pandemic and just in general, where I'm like, 'Yeah, things are really shitty.'
But also, they're definitely leaning into the worse things that are happening. Good news doesn't really sell in the same way. It is, unfortunately, up to us to create the good news that we want to see."
Sarchasm will be playing their album release and farewell shows at This Year Sucked 8 at legendary 924 Gilman Street in Oakland, California on December 30 and 31.
'Good News' is available to stream on all major platforms now.
'Conditional Love' will be released via Asian Man Records on December 2nd.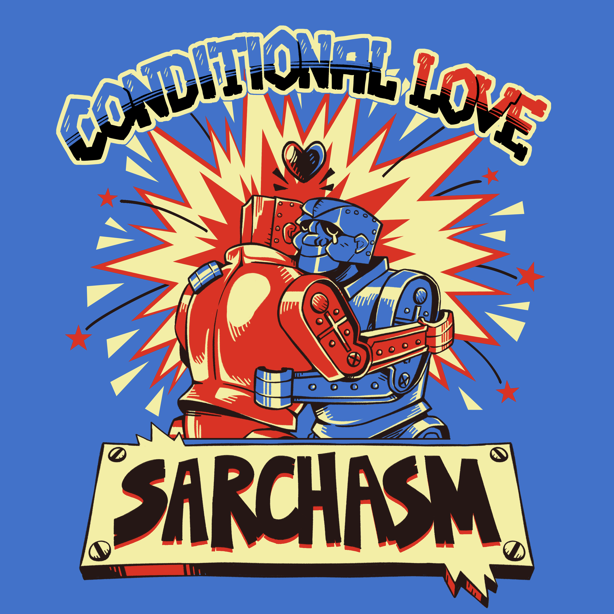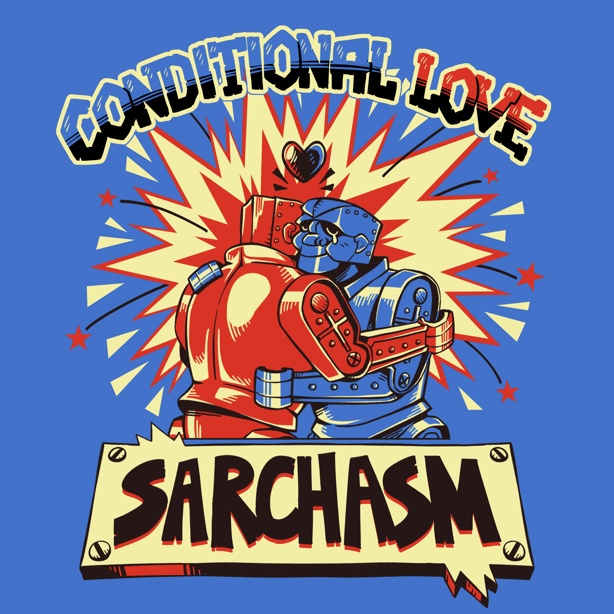 ---
Follow Sarchasm On Their Socials…
---
More of the latest from Punktuation: