Aussie pop-punks Yours Truly have shown some serious musical growth with their latest EP, "Is this what I look like?"
Yours Truly have released their latest EP, is this what I look like via UNFD Records. According to vocalist Mikaila Delgado, the band's 2020 debut album Self Care was "the pop-punk record that we needed to make". She goes on to say, "There's this unspoken rule that bands shouldn't change too much between releases…F**k that. People grow up, and you should be able to do that musically as well."
Two years of no touring, isolation and lockdowns has seen the band shed their previous themes of teenage angst, relationship woes and buoyant guitars. Instead, the band have embraced more contemporary musical flavours. The EP boasts moments of arena rock, electro flourishes and chewy pop, to name just a few. Is this what I look like? is clearly inspired by more modern bands such as Bring Me The Horizon, The 1975, Bloc Party and Head Automica.
Electronic elements help make the tracks sound heavier than ever. Rather than previous soft melodic parts, they feature balls-to-the-wall full throttle breakdowns, alongside choruses that don't beg to be sung along with but demand to be shouted along with.
This change of sound has got the band excited to see what they can do next. Mikaila says, "This EP has opened a door where it feels like we can now go anywhere and do anything. We just feel inspired, and we want to keep going. What's the point in waiting?".
This new direction is exciting, but the band are still emo kids at heart, leading them to have Josh Franceshi from You Me At Six, one of the band's childhood heroes, feature on the track Hallucinate. The song was inspired by adventure video games such as Like Is strange, Detroit: Become Human and Cloudpunk.
While this album is heavier in sound and style, it has a sweet moment with the track If you're Drowning (I'll Learn How To Hold My Breath). This song touches on the idea that someone is too good to be true, and you're willing to do whatever it takes to be with them. The track is a real standout moment on the EP.
Self-Care propelled Yours Truly into the international spotlight and secured them slots at two UK festivals – Riot Fest and Download Festival UK, as well as Good Things in Australia. It has also seen them supporting bands such as Sum 41, State Champs, You Me At Six, among others.
Yours Truly heading out on a run of acoustic shows across Australia to celebrate the release of their EP before heading back overseas to support I Prevail on their 'True Power' tour.
Yours Truly Acoustic Tour Dates

Thursday 4 August 2022 – The Wesley Anne, Melbourne
Saturday 6 August 2022 – Chippendale Hotel, Sydney
Sunday 7 August 2022 – Lefty's, Brisbane
This latest EP, Is this what I look like? is a dramatic change from the pop-punks we saw on Self Care but I think it's safe to say this new direction has Yours Truly sounding better than ever.
New EP is this what I look like? is out now on all streaming services
---
Follow Yours Truly on socials for updates…
---
Need more of the latest in punk?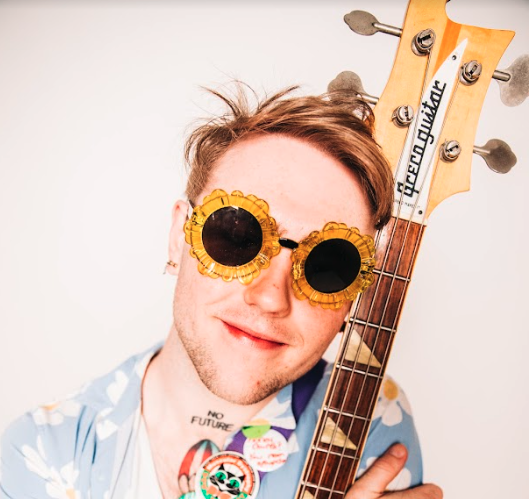 I've always struggled trying to describe myself. How do you sum yourself up in just a few short sentences? Your hopes, dreams, fears, and loves? There are so many layers to a person (much like onions) and words are simply not enough, but they are the only tool we have. That being said…. if I HAD to describe myself, I'd say 3 things: punk rock, tattooing and sunflowers.