"…if you get cancer, you gotta go fix it right away 'cause cancer waits for no one. That's why UltraBomb just dropped everything."
Earlier in the month, punk supergroup Ultra Bomb (Greg Norton – Hüsker Dü, Finny McConnell – Mahones, Jamie Oliver – ex-UK Subs) cancelled their upcoming gigs after bassist Greg Norton's shock announcement that he had cancer.
On Facebook, Greg said: "I am so sorry to share that I am not able to travel at this time. At the beginning of June, I was diagnosed with prostate cancer. My doctors at the Mayo Clinic believe I have excellent odds, but we need to get in right away and move forward with treatment and surgery.
"Due to this, we will have to cancel our upcoming dates in England and Scotland. We will also be pushing our fall tour in the States back a bit to allow me time to recover and return in full force."
On the afternoon of Greg's op, Punktuation chatted with guitarist Finny McConnell to ask how his bandmate and brother in arms was doing.
"As we speak, Greg's probably having chunks cut out of him," Finny says. "I'm sure he will be fine. We're all hoping for the best. The good thing is that Greg's really positive about it.
"You know, he's a black belt in karate, right? Finny adds."So, I told him to use his karate techniques to heal fast. You know… they all have this special power stuff that those guys do. I told him to use it to get better."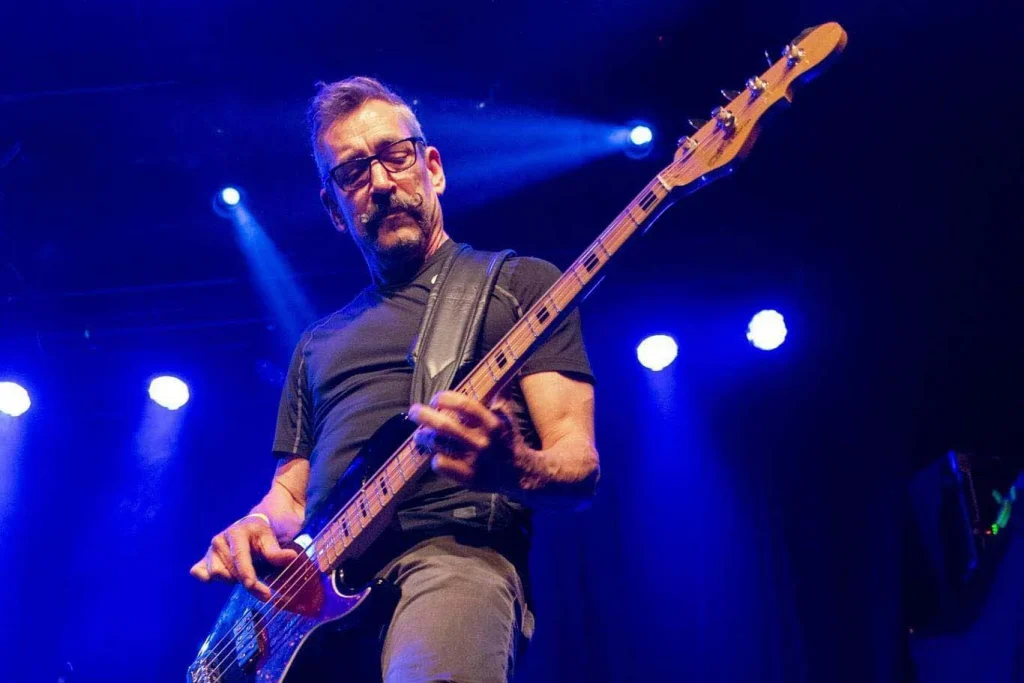 Finny's mother was a nurse, and she told him that with cancer, "you've got to get it fixed right away."
"Cancer waits for no one, she told me," Finny says. "That's why UltraBomb just dropped everything. You know, it's always health and family first. That's the way UltraBomb operates. We're like a family, and we just want him to be OK. We want his family to be ok. We want everyone who loves him to be ok. When he's OK, then maybe we play again."
According to the American Cancer Society, prostate cancer is the second leading cause of cancer death in American men, behind only lung cancer. About 1 man in 41 will die of prostate cancer. However, while it's a serious disease, most men diagnosed with prostate cancer survive.
Statistically, prostate cancer is probably one of the better cancers to get if you have to get cancer, but as always, it's best to get checked out sooner rather than later.
"I've been checked out a few times, and I'll keep doing it," Finny reveals. "Every every man should go and get himself checked. Do it for sure. 'cause cancer is a sneaky one that you don't expect to come. We should all take care of ourselves 'cause, you know, at the end of the day, health is all you have. You need to be serious about it. Go and get checked."
"We should all take care of ourselves 'cause, you know, at the end of the day, health is all you have. You need to be serious about it. Go and get checked."

Finny McConnell, UltraBomb
Obviously, UltraBomb cancelled all their tour dates on Greg's announcement. The band was going to tour the US, the UK, and then Europe. However, they did manage to squeeze in one date in Greg's home town of Minneapolis just the other night.
"We thought we should do the one show. Greg really wanted to do it too, so that was kind of nice, and it was his hometown," Finny says.
"It was good for his mental health. It was kind of like a really happy moment before he had to deal with the battle of his life. So, I'm glad that we flew in for it. Jamie flew all the way from Europe. I flew from Canada, and we spent the weekend there. We had one rehearsal, so we flew by the seat of our pants. But everybody loved it. So, you know, it all worked out.
"It's probably really good that he did it before he went in for his operation today, " Finny adds. "I'm still buzzing after that gig. So, if I'm buzzing, he's buzzing too, and that's gotta be good for his mental health and energy for the healing process, right? He left that stage with a big smile on his face from ear to ear, so I know he's gonna be ok."
A couple of hours after Punktuation chatted with Finny, he posted on Instagram the great news that Greg's surgery was a success!
Despite the good news, the journey for Greg has only just begun, which is why Finny and Jamie are keen to keep the Go Fund Me page going to help Greg and his family financially.
"They don't have free healthcare down there in the States as we do here in Canada and England," Finny continues. "I know the operation is about $80,000, then he has a long road of recovery ahead of him, so he won't be able to work for a while. He's got three kids and a wife. He has to pay the bills and all that stuff. It's tough."
So far, the Go Fund Me page has raised nearly $60,000, which is double what the band initially asked for.
"The way I look at it is Greg gave us the best music in the world. He's given us so much. Let's give him something back in return. If everybody throws in 20 bucks, it would make such a huge difference."
Punktuation wishes Greg and his family all the best and a speedy recovery! If you would like to help Greg and donate to his Go Fund Me page, please click on the image below.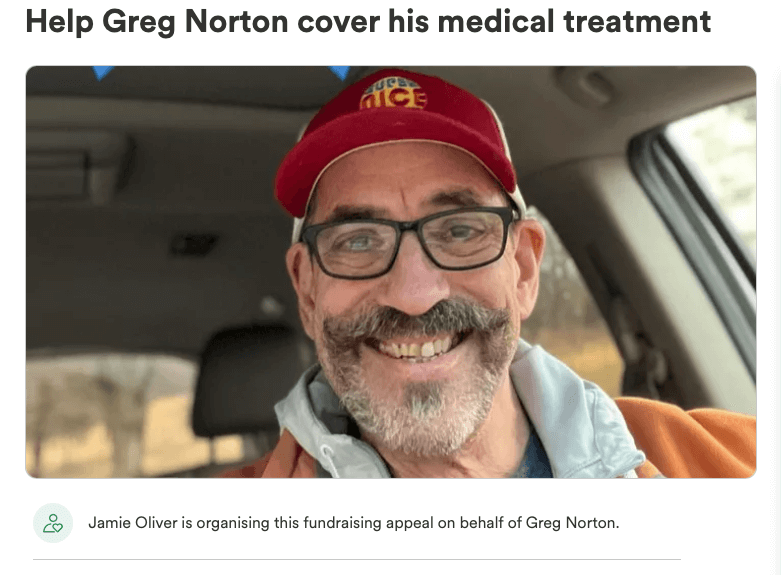 ---
Follow UltraBomb On Their Socials
---
Need more of the latest in punk?
I'm a London born and bred music journalist, a mediocre bass player and the occasional strummer of the guitar. In the '80s I worked in recording studios and made a few records you'd probably recognise. I have written a couple of books and made the odd media appearance as a music commentator. I now call Brisbane home.