Irish avant-garde punk rockers tackle some extremely challenging subject matter with debut album 796.
Dublin punks MERYL STREEK have announced their signing to Gallows' label Venn Records (Bob Vylan, Witch Fever, Static Dress). The band will release their debut album 796 on 4th November 2022.
Alongside this news, the band have revealed AA side single False Apologies / Yesterday, out now. The latest tracks show two very different sides of their politically-charged 21st-century avant-garde punk.
Both tracks were produced by Dan Doherty (Fontaines D.C., Damian Dempsey) at Darklands Audio Dublin. While the stunningly cinematic and atmospheric video for False Apologies is directed by Peter Kingston in Dublin, Ireland, and stars Irish actor Jack Galvin.
The upcoming debut album 796, is a devastating condemnation of the shameful Catholic church abuse scandal in Ireland. The album was penned following The Mother and Baby Homes Commission of Investigation findings. The album is an emotionally volatile and heart-wrenching collection of cutting-edge punk. It pushes genre boundaries whilst traversing extremely challenging political subject matter with aplomb and vitriol.
In a recent comment Meryl Streek revealed: "False Apologies was a way to deal with my anger about the atrocities committed by the Catholic church against the young women and children of Ireland, specifically the mother and baby homes. Sadly not their only crimes. It made me sick that the government and church not only allowed this to happen but have actively tried to erase it from history. That, in my mind, is a step too far."
"The album is for anyone affected by the church's actions and those that feel that the government not only mistreated them but took away their voice along with it."
"I've always been drawn to bands that say what they think loudly and clearly. I grew up hearing A House, Guernica and Sack speaking their minds – the punk movement too. I'm coming from the same place but with melodies and pop music. So hopefully, people will stop and listen to what I've got to say."
Meryl Streek will be appearing live at Bring Them Home Ireland at The Helix, Dublin on 16th July 2022. The show is in aid of Sean Ross Abbey Mother and Baby Home survivors. The event celebrates the strength and spirit of those affected by the devastation, humiliation and abuse in Irish Mother and Baby Homes. It is in memory of those who were lost.
False Apologies / Yesterday are out now.
Debut album 796 is released out 4th November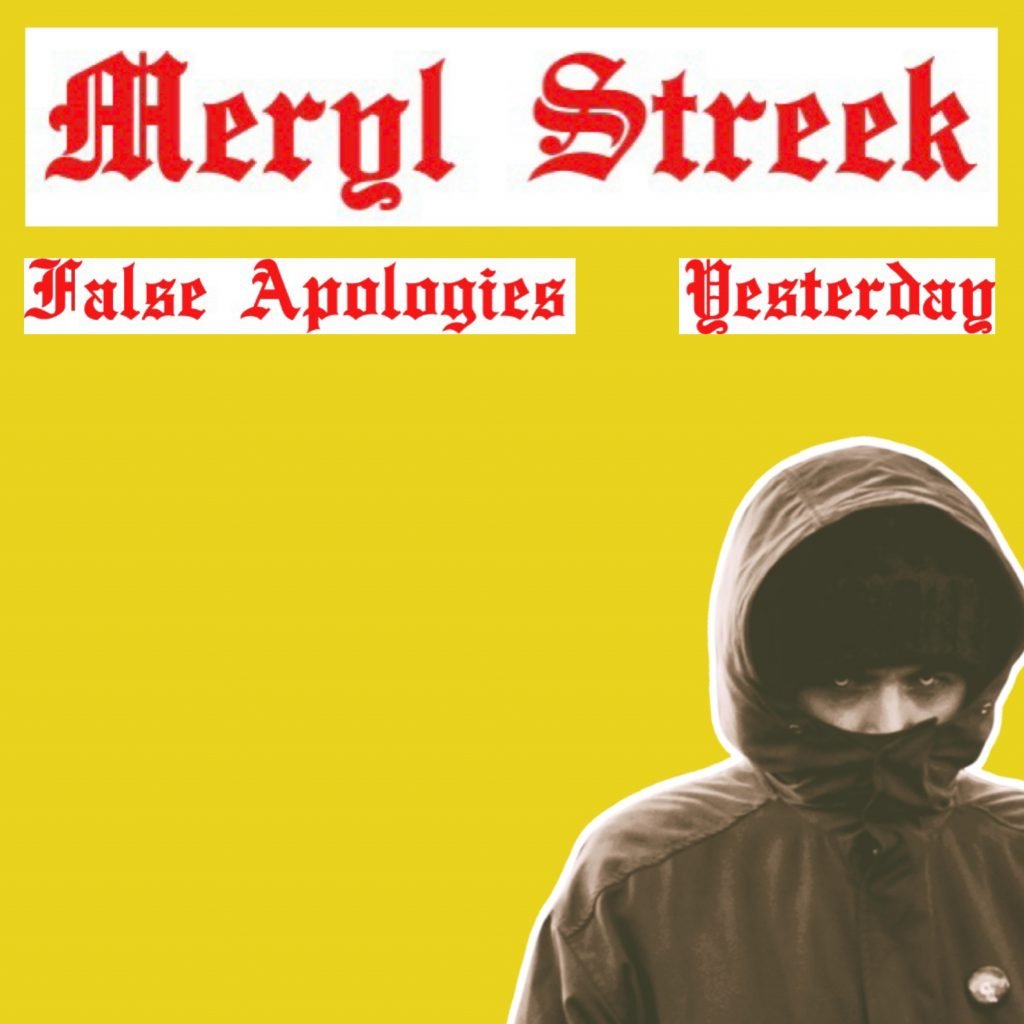 ---
Follow Meryl Streek on socials for more…
---
Need some more punk in ya life?
Punktuation Magazine For All Your Daily Punk News, Features, Interviews, Lifestyle and more!