Beach Rats' album 'Rat Beat' fuses '80s hardcore sounds with new energy to create something fresh and authentic. Punktuation caught up with Beach Rats and Bouncing Souls guitarist Pete Steinkopf to talk rehearsals, recording and riding your bike to Brian Baker's house.
"It was like the lifestyle here- we live in a small beach town which is full of music, known for all kinds of music and venues. There is a rich musical history here, so that is a big part of the vibe of this whole place. If we weren't getting together and playing music together, we would be riding our bikes to shows and hanging out anyway."
The neighbourhood of Asbury Park, New Jersey, can now claim a new band as part of its rich tapestry of punk and hardcore history- Beach Rats. A punk supergroup of sorts, comprised of legends of bands such as Bouncing Souls (Steinkopf and Bryan Kienlen), Bad Religion (Brian Baker) and LifeTime (Ari Katz) with Danny Windas on drums, this group of neighbours and friends have had the chance to scratch an itch together and make music on home turf.
The fact they all live in close proximity to each other is a key part of the story of how they got together and went from hypothetical murmurings about starting a band together to actually getting in a room and writing tracks.
"We are just a bunch of dudes who live by the beach," says Steinkopf when he caught up with Punktuation.
"We are all old, good friends. I always wanted to have a band with Ari [Katz]. Bouncing Souls and Lifetime have been friends since the early 90s; we grew up in the same area. We went on our first big US tour together in 1993, so I've known Lifetime forever."
But the catalyst for actually getting a band together was a mutual loss that brought a group of lifetime friends back into each other's orbits:
"A friend of ours, Dave Franklin from Vision, passed away in 2017, and they had a memorial show for him. Souls and Lifetime were asked to play, but we couldn't play, so we had the idea that me Ari and Brian Keinlen could play, just learn a bunch of hardcore songs and play the show. So we had Dubs [Windas] playing drums, and we learned six hardcore songs and played the show.
"We had so much fun playing together we started talking about getting a band together, but at first, it was more of a concept than an actual band. Like when you talk to your friends, 'let's start a band', but it never happens!
"We thought about doing stuff, and then Brian Baker moved to town at the same time this was happening, so he said, 'let's all do a band together, and we said we already got one! So, we started practising, hanging out and writing songs. The timing was so perfect; it seemed like fate because we had been talking about it already, and then Brian joined."
It would be a cliché to say. 'and the rest is history,' but from that initial fun group of sessions, an EP was born- 2018's 'Wasted Time'. So much fun was being had that all involved- Baker, Katz, Keinlen, Steinkopf, Windas- kept the Rats going. When Covid struck, there was not only the inclination but now the time to write and record new material.
"This experience is super-fun and awesome, so we made the EP and kept it going. We made the new record over Covid so we could all get together and hang out and write together, compliant with CDC guidelines at any time. We started to get together in Brian's basement, and I can walk to his house from my house. We began writing riffs together that turned into songs. We laid down the record in 2 days, recorded live. You don't get an opportunity to record live like this anymore. It was just purely for fun which is nice."
The result of those two days in the studio is the first full-length album from the band- 'Rat Beat.' Twelve tracks, all but two under two minutes of pure punk energy, showcasing a lifetime of talent and recording experience that sees every band member bring something to the table.
"We all come from the same background but also bring something different. Like some people are into harder stuff, some more melodic stuff. I always wanted to do a hardcore band because I love hardcore, so just being able to branch out and bring out another side of me as a person who likes to play guitar is great. Everyone brings that experience and knowledge to the table. Once we are there, everyone brings an idea and then the next idea and then we have a song in an hour. We did that for a couple of months, and then we have a record. And it is also an extension of what we would be doing anyway."
The fact that Asbury Park is a beach town and people can ride their bikes to Baker's house to practice in his basement conjures up an image of earnest, youthful fun and camaraderie that is reflected in the tracks. The opener 'Bikes Out!' presumably a reference to this part of the laidback lifestyle that enabled the band to come to fruition in the first place, and the anthemic chorus of tracks like the title track 'Rat Beat' and ear for melody on 'Clorox Boys' definitely captures something that is so fun about the punk scene.
There's even a bit of teenage melodrama in the final track, 'Fuck You Dad,' that will bring out the angst of yesteryear in all of us. The drumming is pretty stand out across the album, and Ari's vocals have the power you would expect from the Lifetime frontman. There really is a sense of confidence and wisdom in an album that has been recorded without over-editing or second-guessing- just instinctive musicianship and a lot of enthusiasm and homage to 80s hardcore from those who were there and lived it.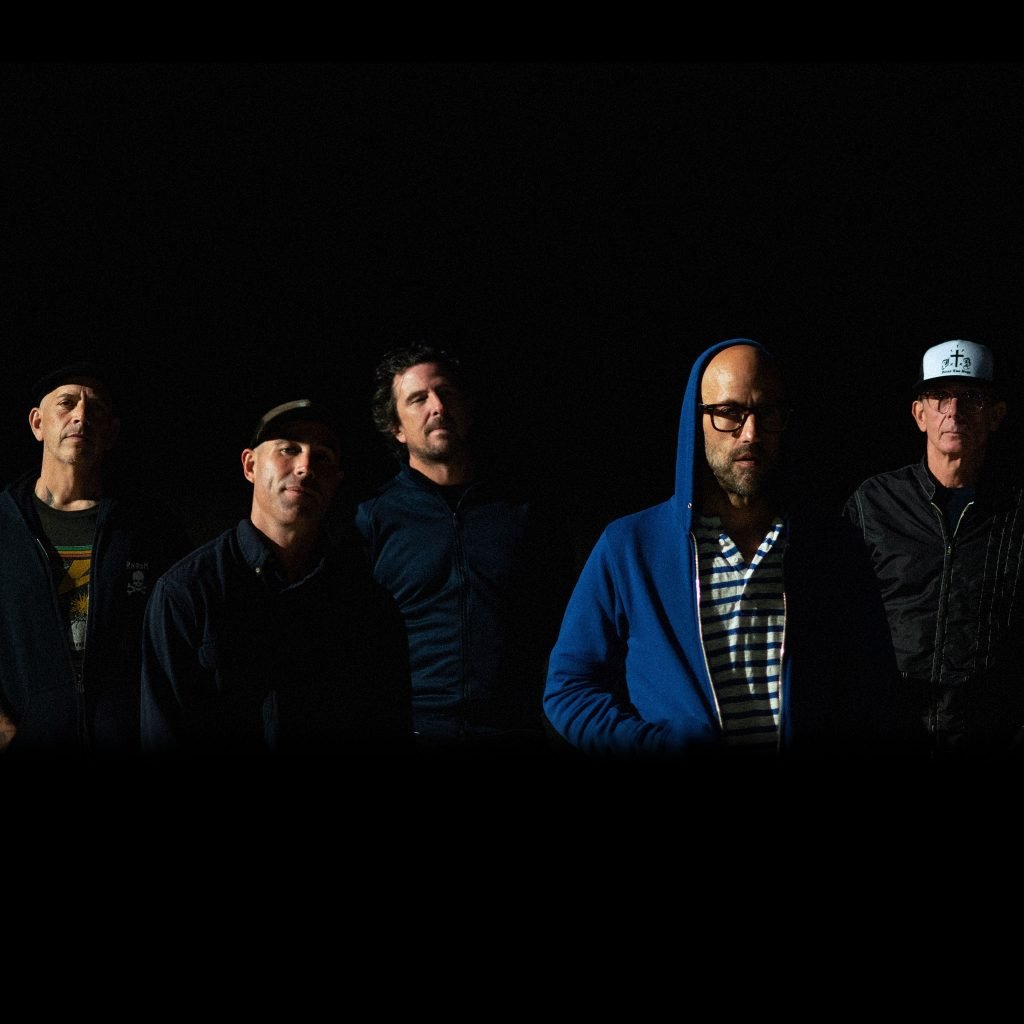 It is an exciting listen and an exciting time for the band who have emerged from the pandemic with their respective bands and projects now resurrected. And although there is much for them all to juggle individually, this is not the only release we will hopefully see from their new endeavour.
"We just do it as it comes. The Souls have a pretty laid-out schedule, so Beach Rats aren't really gonna tour; we will just do shows here and there when we can," Pete says. "So when we can find time to do this, it will make it extra special because we can't do it that often. We are dying to play, and we like being together and playing shows as much as we can. Everyone is so happy to be in a room together; I'm so happy to be in a room and hearing music again.
I can't wait for people to hear this record. The reaction to the songs we put out is positive, so I am excited to put out the whole thing. It is a cool end-to-end listen."
If you want to treat your ears to an album that un-selfconsciously pours decades of punk know-how into a spontaneous and urgent blast of punk rock from some of the best in the business, then 'Rat Beat' is released on Epitaph on 29th July 2022. You can preorder here.
---
Follow Beach Rats On Socials
---
Need more of the latest in punk?