Get taken along on tour with the drummer of hardcore punk legends Adrenalin O.D. and relive the best times you never had for a fascinating insight into band life.
Have you ever thought to yourself "I wish I could travel around with my best friends, playing music and having fun (sans parents) and become part of punk legend"? Well, that's exactly what Dave Scott Schwartzman did as the drummer and founding member of New Jersey hardcore band Adrenalin O.D. And he shares his best memories in his new book 'If It's Tuesday This Must Be Walla Walla: The Wacky History of Adrenalin O.D.'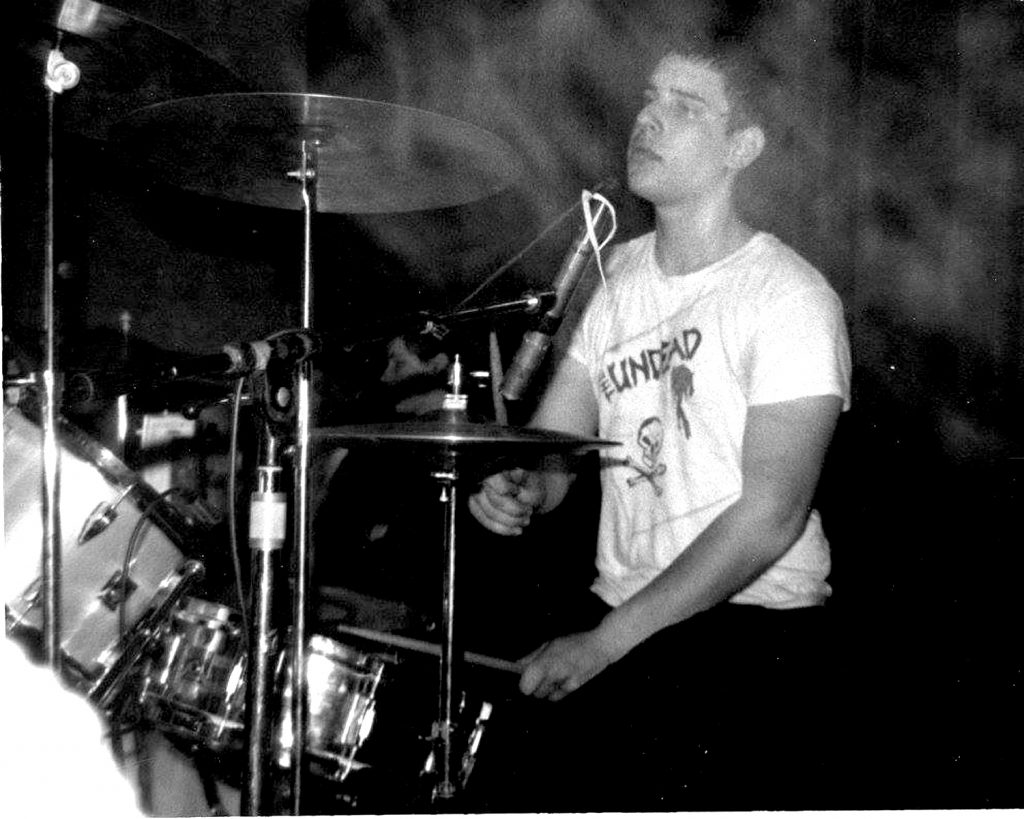 Once described by Jello Biafra as 'the Circle Jerks of the East Coast', AOD were formed in 1981 with a simple ambition- to play faster than Bad Brains. And they certainly did that, matching frantic punk energy with a sense of humour that saw them labelled as a cross between Don Rickles and Minor Threat. The band wanted to bring a sense of silliness to the hardcore punk scene- a quality that it is not particularly known for in amongst the straight edge finger wagging and angsty tone.
And that thirst for fun and adventure is weaved throughout the book, a palpable sense of camaraderie and hijinks which is to be expected when you consider that the youngest band member was only 16 when they toured North America.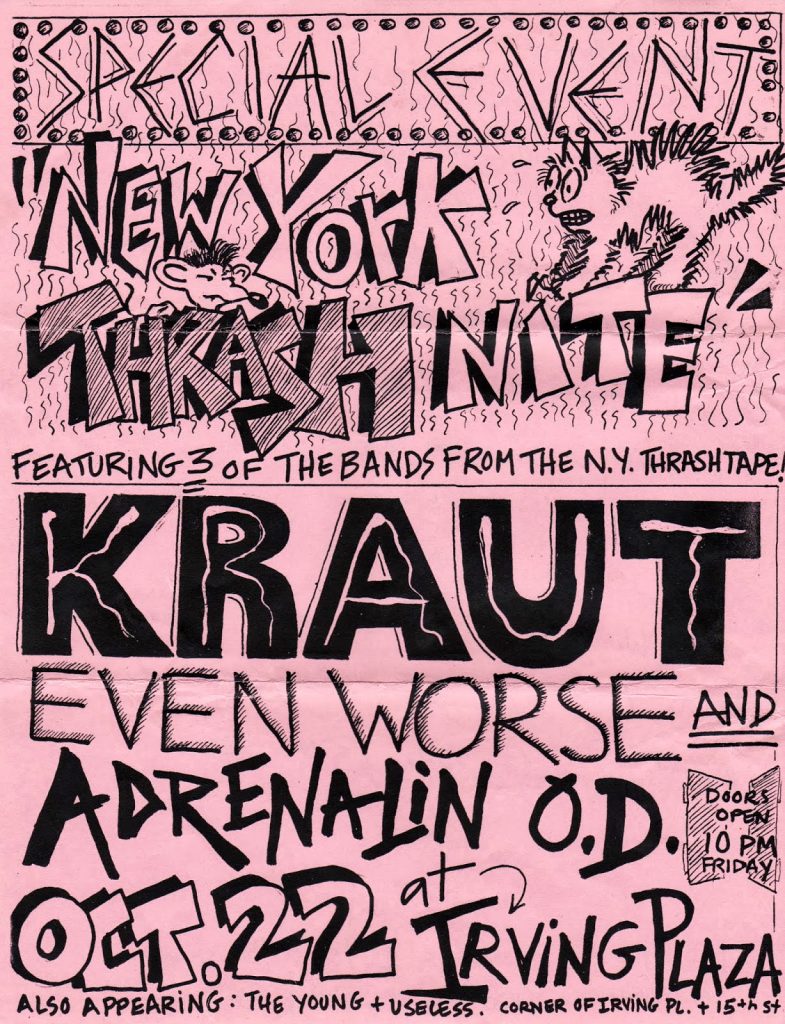 The book reads like a tour diary- after setting the scene and explaining how Schwartzman got into punk in the first place (through an older sibling- punk basically owes its proliferation to cool older siblings who act as a kind of tape exchange), he then takes us through a chronological list of shows including playing with hardcore notables Bad Brains, Dead Kennedys, The Circle Jerks and a whole lot more. The show anecdotes are a great vehicle for exploring not just the evolution of the band, but of the hardcore scene itself. Schwartzman uses a variety of characters and encounters to illustrate how hardcore spread across the US; how local scenes thrived or died and how a network of venues, tour organisers, promoters, zines and fans kept the whole punk train on track.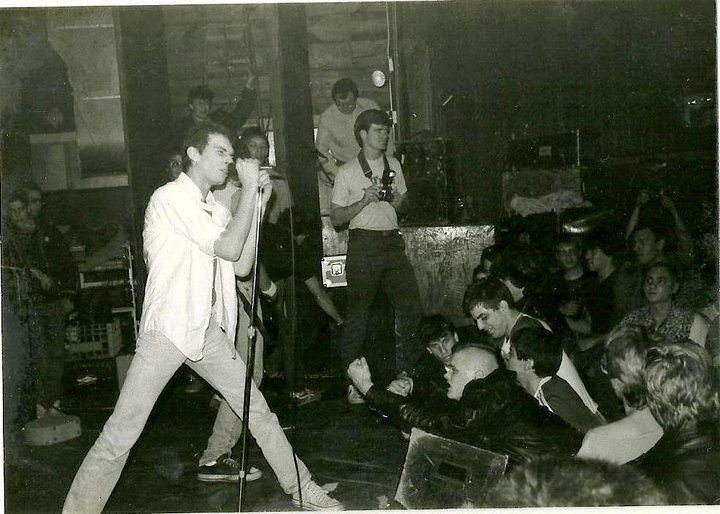 Reading how tours were put together and how bands got from A to B really highlights how important touring was in the scene and how extensively bands toured back then. There are less horror stories on how awful the toll is on band's brains, bodies and wallets (like you get with Black Flag) but you will certainly be in awe of the ambition, ingenuity, resourcefulness and sense of community that enabled bands to haul equipment and people to play across the country.
As well as tour stories, you can read about the recording process of your favourite AOD albums such as 1984's 'The Wacky Hi-Jinks of Adrenalin OD' and the album with possibly the best name ever- 'HumungousFungusAmongus' (1986) which featured tracks such as 'Bugs' and 'Nice Songs In the Key of D'.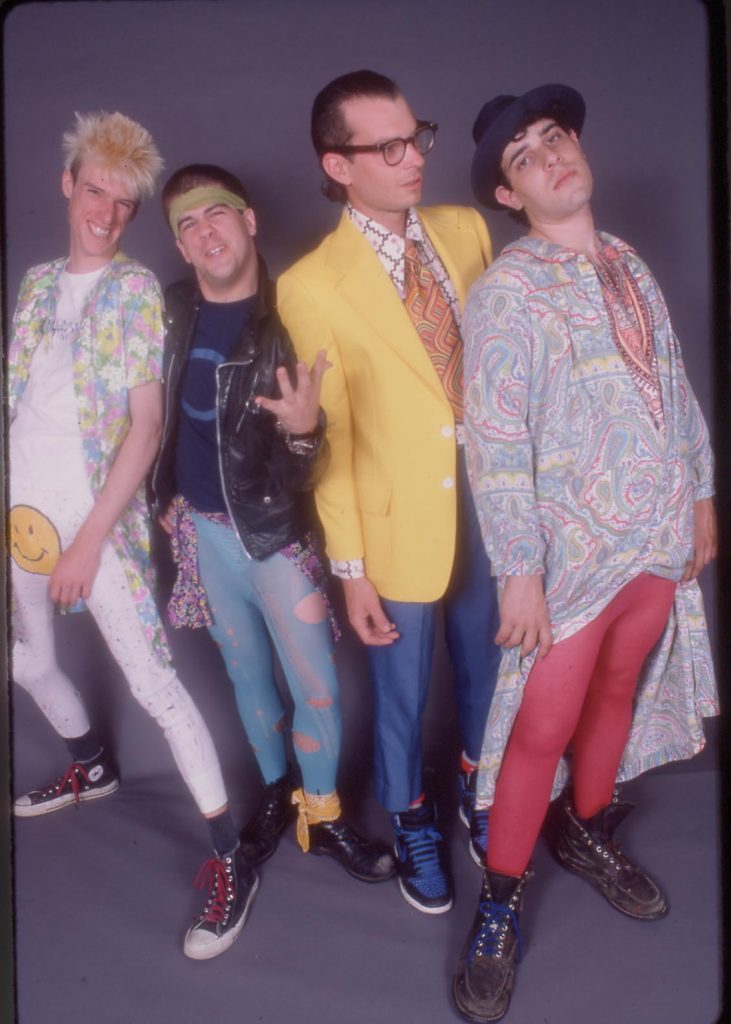 Their fourth and final album- 1990's 'Ishtar'– was released at a time when the band were still playing shows, but both momentum and audience were dwindling. The band members had started to do their own thing and the end of the band was inevitable, but there's certainly no bitterness in the book. The band still reunite for shows every now and then, when an occasion presents itself.
'If It's Tuesday This Must Be Walla Walla: The Wacky History of Adrenalin O.D' is 300-plus pages packed with never-seen-before photos, vintage flyers, a complete AOD discography and enough affection for a vibrant subculture to keep you grinning as you turn each page.
All of your favourite US punk bands from the 1980s feature in some way- FEAR, Black Flag, The Adolescents, Dead Kennedys, TSOL, Reagan Youth, 7 Seconds, Fishbone to name a few. It's a funny coming-of-age story told against the backdrop of the emerging American Hardcore scene of the 1980s. 
As far as punk history goes, this is an essential addition to your bookshelf and a great read! It would make a pretty cool Christmas pressie for that punk fan in your life- or yourself!
'If It's Tuesday This Must Be Walla Walla: The Wacky History of Adrenalin O.D.' is released on 31st October by DiWulf Publishing and is available to order HERE.
**Top pic by Bruce Wingate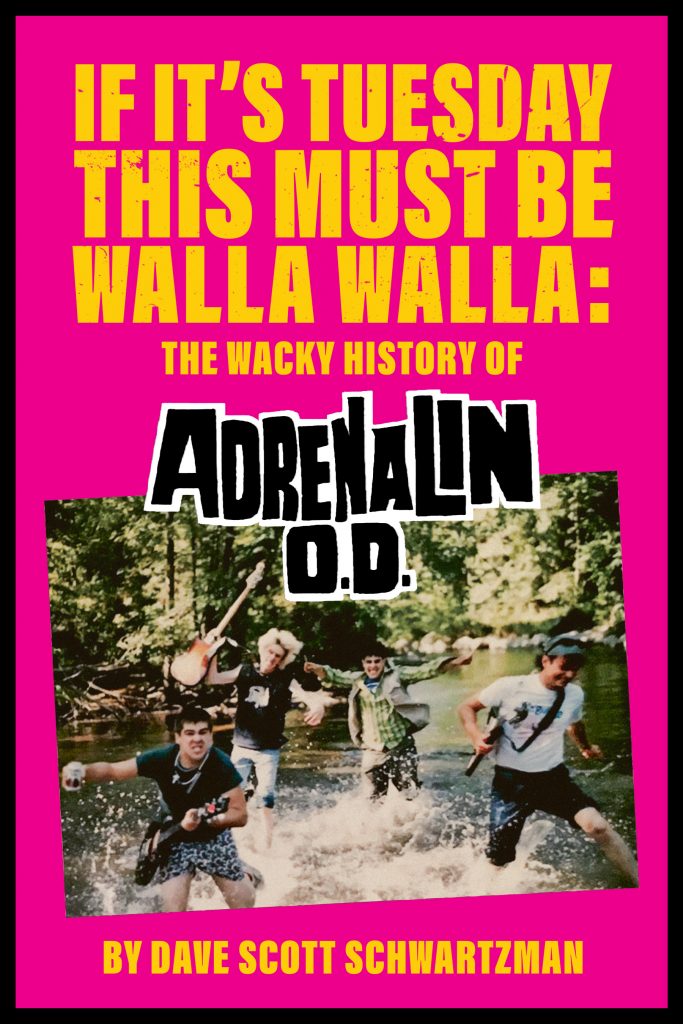 ---
Follow Adrenalin O.D. on socials…
---
More of the latest from Punktuation: