With only 1 month to go and schedules to plan, we asked Loud Women's Cassie Fox to give us her recommendations for the year's biggest punk festival!
Rebellion Festival is coming up soon and I can't wait! This will be the third time my band I, Doris has played, and this year we're playing the great big Opera Stage and the Almost Acoustic stage on the Friday.
There's loads of great bands I want to check out while we're there too. As the founder of the LOUD WOMEN organisation, my ears prick up especially for woman-fuelled bands, and there's some very exciting punks of all genders heading to Blackpool this summer.
Punktuation asked me to choose my 5 top bands to see, but there were just too many good'uns so here's my top 15 (well, 14 bands and a film, to be exact!)
Pete Bentham and The Dinnerladies
Thursday 1.50pm Opera House and 8.30pm Almost Acoustic
If you've never seen these wonderful kitchencore comrades in action before, you've got two chances to set that right! A brilliant live band combining fun and serious messages – I bloomin loves em.
Lambrini Girls
Thursday 4.15pm RIS in Arena
I think I caught the moment Johnny Wah Wah, the badass booker of the RIS stage, first saw Lambrini Girls (at last year's LOUD WOMEN Fest) and got that wicked "must-book" glint in his eye!
I too adore the Lambrini Girls – they're proper, hard-working scenesters, and I'm really proud to have given them a few of their early gigs. Their live set is perfect punk rage, celebration and a hefty dose of theatre. They seem to be playing all the festivals in Europe, and they're warming up Hyde Park for Iggy Pop this weekend, so it's something of a coup for the RIS stage to be hosting them – these are the ones not to miss.
Dunstan Bruce Film Q&A
Thursday 4.50pm Literary
I would strongly recommend hot-footing it straight from the Lambrini Girls' pit over to the much more serene Literary stage to catch a screening of 'I Get Knocked Down', with a Q&A afterwards with filmmakers Dunstan Bruce (of Chumbawamba and Interrobang?!) and Sophie Robinson.  I've seen this brilliant film already – it's the opposite of a normal rockumentary. Full of clever storytelling devices to keep your attention, even if the story of Chumbawamba isn't something you feel attached to. Ask Dunstan some awkward questions about selling out to EMI, he'll like it.
Tits Up
Thursday 5pm RIS in Arena
Liverpool's Tits Up are huge fun – sex positive garage punk. They called their debut album 'Greatest Tits' and that fact alone stole my heart – their songs are bangers too.
Cherym
Thursday 8.45pm After Dark in Arena
Derry's CHERYM (pronounced "chair-um", just so ya know!) are a queer pop punk band I've been wanting to see for ages, so it's brilliant that Rebellion have invited them over! 
What an awesome Thursday we'll have at Rebellion (and that's before my husband drags me along to Descendents and the Damned in the Ballroom later).
I, Doris
Friday 3.40pm Opera House and 6.50pm Almost Acoustic
(Is it bad form to choose your own band? Ah well, I'm doing it anyway!) London mummycore sensations I, Doris are promising a performance worthy of the mighty opera house stage – new songs, punk celebrity guests … who knows, maybe even some light opera.
A Void
Friday 6.30pm RIS in Arena
I will forgive you for missing the first 10 minutes of the Cassie Fox/I, Doris set on the Almost Acoustic stage if you're watching A Void because they rock. Frontwoman Camille is a French whirlwind and the band put on an impressive show.
Hagar The Womb
Friday 7.25pm Pavillion
The Hags are sounding better than ever, with the joyful addition of Lorna from Rabies Babies to their regular lineup. Looking forward to seeing them rock the Pavillion stage.
Loose Articles
Friday 11pm After Dark in Arena
Manchester's Loose Articles are another band that have been on my must-see list for a while – ever since they performed a brilliant online show from their living room on the LOUD WOMEN socials and gave us a ray of punk light during those dark lockdowns back in 2020. Can't wait to see them in 3D!
Helen McCookerybook
Saturday 4.20pm Almost Acoustic
The Almost Acoustic stage is looking bright on Saturday! It's great to see Helen McCookerybook on the lineup – I love her delightfully joyful and heartfelt songs and could listen to her voice all day.
Muddy Summers and the Dirty Fieldwhores
Saturday 7.50pm Almost Acoustic 
Gail Something-Else and her band of punk-folk miscreants are not to be missed. Expect raucous, fiery, defiant and downright naughty songs performed with instantly lovable charm.
Millie Manders and the Shut Up
Saturday 10.15pm Club Casbah
Expect high energy, big tunes and a mighty voice that'll rock Club Casbah.
Yur Mum
Sunday 2.35pm Pavillion
Brazilian Brits Yur Mum make a welcome return to Rebellion – be sure to set your Sunday alarms, these rockers are well worth raising your hungover heads for!
T-Bitch
Sunday 4.45pm Almost Acoustic
Loud, colourful, dramatic, outspoken and brilliant – and that's just the start of what I could say about the mighty T-Bitch. Expect unicorns, glitter, nipples and queer punkrock solidarity. I love these beautiful nutters to pieces and I can't wait to see what mayhem they bring to an acoustic stage.
Brix Smith
Sunday 8.10pm Opera House
The legendary Brix Smith is on fire right now with a strong new album and an all-female band including some of the finest musicians I know – namely Hurtling's Jen Macro on guitar, and My Bloody Valentine's Deb Googe on bass. A mighty finale to a fantastic weekend of punk!
Rebellion Festival 2023 is taking place between 3rd and 6th August in Blackpool, UK. It really is one of the biggest punk dates on the calendar so make sure you're there!
There are still ticket purchasing options available HERE.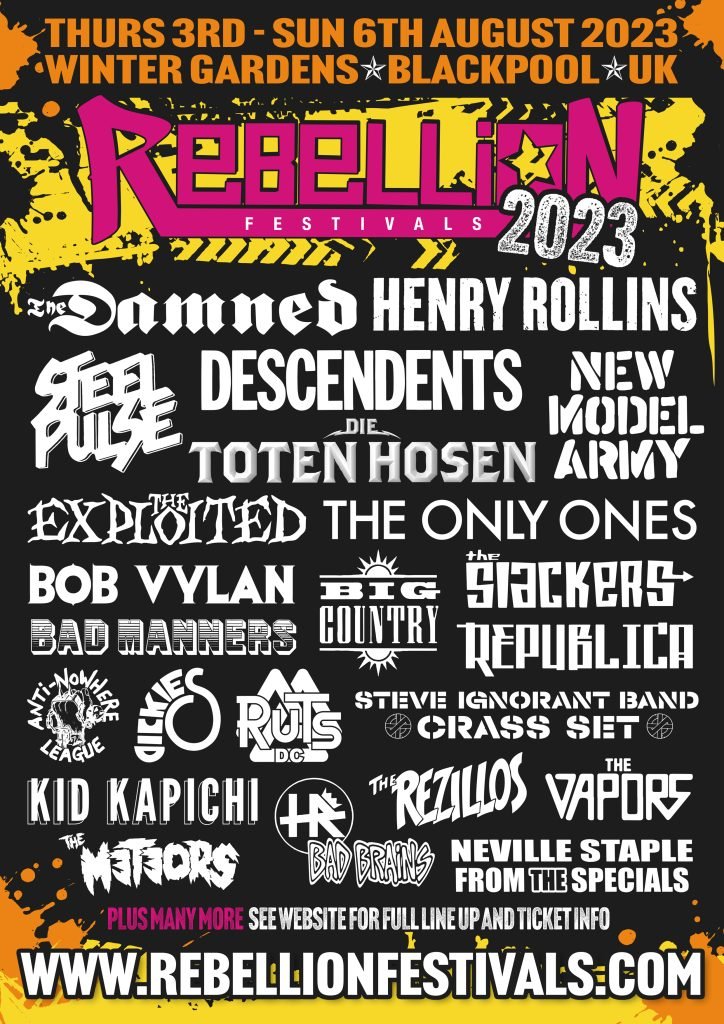 Follow Rebellion on Their Socials
Need more Punk In Your Life?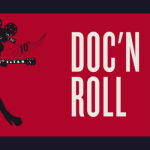 Punk News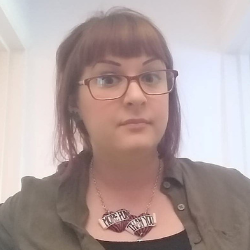 In it's 10th year, the Doc'N Roll Film Festival is celebrating a decade of inspiring, entertaining and vital films about the musicians we love.
Read More »