Chumbawamba's frontman Dunstan Bruce journeys through an existential crisis that anyone with a sense of social justice can relate to.
The intro to this documentary really sets the scene. Dunstan lays out his current state of mind right at the beginning- he's 59 and he's struggling. What is he struggling with? Feelings of anger, helplessness and frustration. Being acutely aware of the enduring issues in the world, the same issues that Dunstan has been railing against for decades, seem to indicate a world in regression. Where does an aging anarchist go with all that impetus and desire to upend the system and install a new societal order?
There are multiple layers and themes in this earnest documentary that are universally relatable and those feelings about the state of the world are one of them. You don't need to have been a teenage anarchist and intensely politically active individual to share Dunstan's assessment of the state of the world and the accompanying feeling that comes from observing it. If you're not angry, you're not paying attention.
The film doesn't shy away from the fact that the band's most commercially successful song ('Tubthumping') serves as a bit of a fork in the road or dividing line in terms of the fate and fortune (literally) of the band. Up until that major success that catapulted them into mainstream, Chumbawamba had cemented as a band by living in a squat- Southview House- which served as their HQ. A place where they could pursue and explore their political agenda and posit themselves very much in the shoes of anarcho-punk bands like Crass whose music and politics were inextractable from each other.
Despite some of the boring refrains from some rather sullen looking music journalists about the integrity and authenticity of the band's activism, most of us can agree (and it is demonstrated throughout the documentary on the band's formation) that their politics were absolutely genuine, authentic and informed. At the time the band came together there was a fertile political ground around Leeds (where the band were living after moving from Burnley, Lancashire) and they were operating in a hotbed of campaigning: CND, animal rights, a large squatting movement etc. The band had actually been together for over a decade when 'Tubthumping' became an anthem that turned the band into major label stars, guests on David Letterman and the like. It seemed to signal to some, that they were just another popular rock band, and one that had lost their edge or perhaps misrepresented how edgy they were in the first place.
Throughout the documentary, Dunstan is haunted by the spectre of his Chumbawamba alter ego Baby Head who taunts and berates him about any inconsistencies and lost ideals. Explored through interviews with band mates like Alice Nutter, Lou Watts, Boff Whalley and Harry Homer (now a drummer in musical theatre) the band reflect on those early days of camaraderie and earnest political motivations and then consider how- as life develops- they have had to take stock of changing priorities, reconcile ideals with real life decisions and reflect on the point of it all. Did they undermine any difference they made with the fact they then became defined by that one bloody song?
Ultimately this is a story that is familiar to us all to various extents- reflections on a life lived and how well we have managed to live by our values. For anyone who has any history of political activism, the struggle will be familiar- all those placards waved, awareness rallies attended, benefit gigs supported and petitions propagated- how much difference did it actually make? And where do you go when you feel caught in (to quote Dunstan) "knee deep in middle aged malaise".
There is a satisfying and actually quite uplifting conclusion at the end- a sense that whatever small part you have played; whatever inconsistency may have leaked into your words and actions; whatever truly genuine intention you had and genuine care for the world- all of this is part of being human. You, as an individual may not have been able to make the difference you wish you had, but ultimately, a life spent trying is going to have more of a net positive impact than one that gave into cynicism and apathy. And on that basis, Dunstan (and his band mates) can be comfortable with thier contribution.
There's still time to catch a screening of this documentary.
Keep an eye out HERE for updated screening locations and information.
For tickets for screenings, visit the venue's website. 
Main Photo Credit: ANDREW MACCOLL
For more information on the film, click below....
Need more Punk In Your Life?
New Releases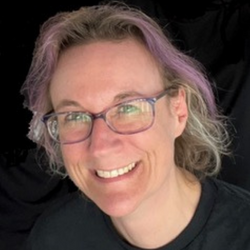 Those loveable Punk funsters The Sensible Gray Cells return with a suitably seasonal single, complete with a crazy video shot at the beach last summer.. <br
Read More »