Punk rock pioneers The Damned release new video & track, and announce US tour dates for their upcoming album 'Darkadelic'!
Get ready for a thrilling ride with The Damned as they release their latest video and track, "You're Gonna Realise," ahead of their highly anticipated studio album, DARKADELIC, set to drop this Friday April 28th! The iconic UK band, known for their groundbreaking contributions to punk rock and gothic rock, has been making waves in the music scene for over four decades, and they show no signs of slowing down.
Directed by Martin Gooch, the mastermind behind The Damned's previous videos like 'Beware Of The Clown' and 'The Invisible Man,' the 'You're Gonna Realise' video is inspired by the theme of international espionage, promising a visually captivating experience that will leave you on the edge of your seat.
Produced, engineered, and mixed by Thomas Mitchener, known for his work with artists like La Roux and The Futureheads, and mastered by John Davis at Metropolis Studios, DARKADELIC is already receiving rave reviews from media worldwide and anticipation for the album is at an all-time high.
The Damned has also announced a short run of headlining tour dates on the West Coast of the United States next month. Catch them live at iconic venues like The Regency Ballroom in San Francisco, Belasco Theatre in Los Angeles, and The Observatory North Park in San Diego, among others. And if you're in Las Vegas, you won't want to miss their electrifying performance at the Punk Rock Bowling & Music Festival! ull details below.
With their powerful and theatrical live shows, The Damned has established themselves as one of the most influential bands in the world, with a legion of hardcore fans spanning the globe. Don't miss out on this epic journey with The Damned as they continue to push the boundaries of rock music and deliver an unforgettable experience that, as always, will leave you craving for more.
Darkadelic will be available in various formats, including CD, 1 LP black vinyl, and a limited edition 1 LP transparent vinyl that comes with a Darkadelic slipmat, making it a must-have for die-hard fans and vinyl collectors alike. Click here to check out the album cover and pre-order your copy now!
MAY 20 – The Regency Ballroom, San Francisco, CA
21 – Belasco Theatre, Los Angeles, CA
23 – The Ventura Theatre, Ventura, CA
24 – House Of Blues, Anaheim, CA
25 – The Observatory North Park, San Diego, CA
26 – Punk Rock Bowling & Music Festival, Las Vegas, NV (non-headlining)
Follow The Damned on Their Socials
Need more Punk In Your Life?
My Punk Top Ten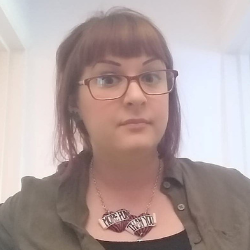 From Capdown to Goldfinger, Random Hand's Robin Leitch talks Punktuation through his top 10 ska punk tracks!
Read More »
Punktuation Magazine For All Your Daily Punk News, Features, Interviews, Lifestyle and more!