Disappointment by name but not by nature as new track 'Grip' is an ethereal dream track.
Sadness and Complete Disappointment are back with a group of new tracks for 2023, including a new EP due for release in November. 
The new EP- 'GBH'- will be a follow up to their 2021 EP 'FUN.', somewhat ironically named as the band are open about the struggles of self doubt and frustration that come with living life as a creative in an economic system that seems hellbent on keeping you sad, tired and stressed. 
'Grip' is their first single from the new EP and guitarist and vocalist Meg Mehta explains the meaning behind the song:
"It's a track about the internal struggle of being a creative soul living in this capitalist hellscape. It's the ol' adage of there being two wolves inside of everyone – and yup – there are two wolves that live inside of me. One of the wolves wants to earn money and keep myself and my family fed and safe, the other wolf just wants to play music and take mushrooms.
This song is about cognitive dissonance in the highest degree, and convexly the back and forth that our little primitive beings face while being affronted with a constant barrage of future shock. On the one hand I am seeing if I can find my Tesco club card to save £1.60 on my kilogram of frozen edamame beans, and on the other hand I am moved to tears by the sheer unbridled beauty of the midsummer sunset in the ancient valley I grew up in."
The cognitive dissonance is represented by the juxtaposition of the dreamy, floating vocals and intricate soundscape of the beginning of the track, with the later riff-y heavy grunge-esque conclusion. A balance the band manage masterfully as they weave intense melancholy with powerhouse rock. 
There's been a few lineup changes for the band over the last couple of years as three became four.  Now settled as a quartet, the band are comprised of: Esmee Baker (drums and lead vocals), Meg Mehta (guitar and vocals), Kit Reeve (guitar and backing vocals) and Kira Snow (bass and vocals).
'Grip' is out now on Spotify and You Tube.
The band's EP 'GBH' will be released on 3rd November. 
Main photo credit: Felix Bartlett
Follow Sadness and Complete Disappointment on Their Socials
Need more Punk In Your Life?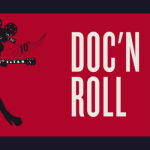 Punk News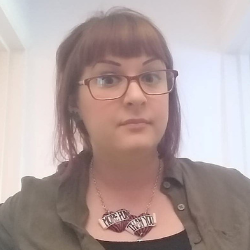 In it's 10th year, the Doc'N Roll Film Festival is celebrating a decade of inspiring, entertaining and vital films about the musicians we love.
Read More »