The East London legends are releasing their ninth studio album- 'Power Grab'– keeping true to their street punk sound whilst deftly mixing in the hard rock flourishes that defined their sound in the 80s.
Cockney Rejects are back with an album that shows they've lost none of their energy over their decades long career. 'Power Grab' feels like a love letter to all the aspects of punk, rock and metal that the band have flirted with over the years and it's all the more rounded and satisfying for it.
Opening track 'We Were Never Bothered' is a gentle start to the album- at least for the first 90 seconds! Lulling you into a false sense of gentility, it doesn't take long to showcase the riffs and sing-a-long chanting chorus that we would associate with the band who are often referred to as 'terrace rock'.
The chants of 'oi oi oi' on 'Paper Tiger', and the defiant attitude of 'Up For the Fight' and 'Same 'Ol Same 'Ol' show that the passing years and the behind-the-scenes turbulence have not dampened the band's spirit. In fact, it is this fighting spirit that has kept them going until 2022.
Songs like '40 Years Undefeated' showcase the 80s metal/hard rock vocal style and riffs that the band can combine so well with a real quintessential 1970s British punk- a sound that only the bands that were there can really authentically capture.
There's a great cover of 'Runaway Boys' by Stray Cats which shows some impressive rockabilly chops.
A surprising end to the album is the slightly gentler 'Learning To Fly'– a sure change of pace and chance to bow out gracefully after the previous 13 tracks of distilled rock.
Cockney Rejects are widely credited with creating the 'street punk' phenomenon following the release of debut album 'Greatest Hits Volume One' in 1979 and its eponymous follow up, 'Greatest Hits Volume Two' in 1980. There was a slight shift in sound by their third album 'The Wild Ones' (1982) which embraced a hard rock sound. By the turn of the 1990s it was time to call it a day. But in 1999 they enlisted new bass player Tony 'Van' Frater and drummer Andrew Laing, and now a touring tour de force, they played to ecstatic audiences all over the world and released several albums right until Tony's untimely death in 2015.
After much soul searching, the band recruited former bass player Vinny Riordan (from the band's classic first line-up) and powerhouse drummer Joe Perry Sansome (from Reigning Days) and the boys hit the road again.
Now they're back with a new album, the product of many long weekends in the studio with producer Kevin Poree creating their finest, and possibly last, studio album, 'Power Grab.'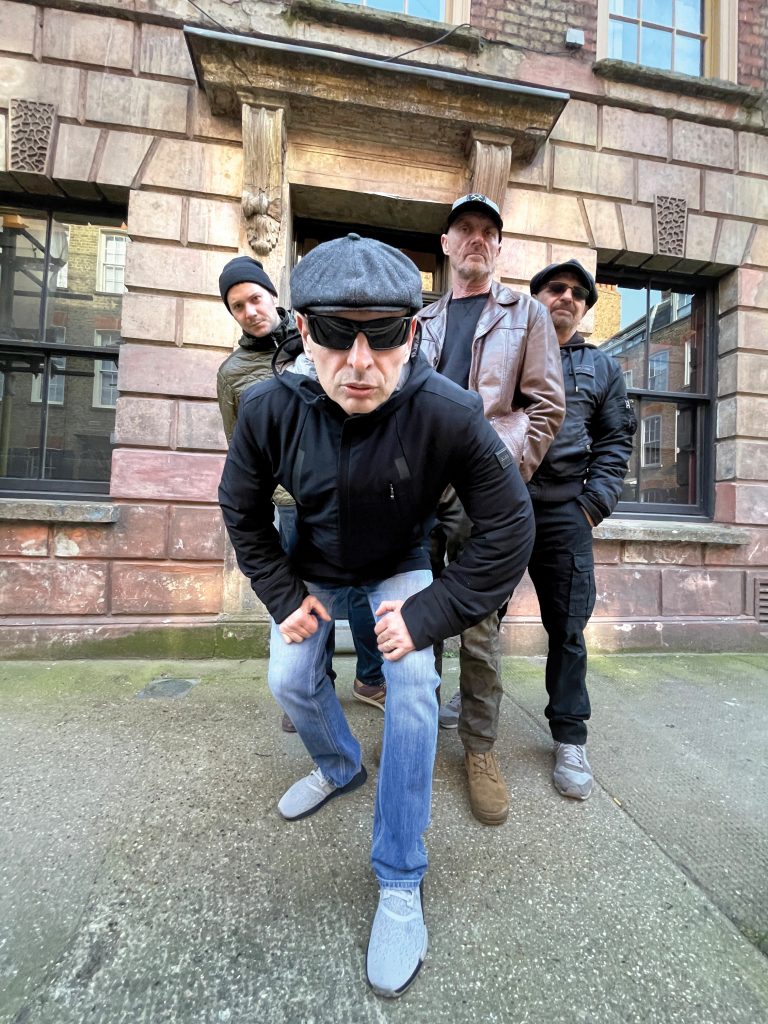 Bringing together everything garnered from 43 years on the road, it is a cohesive and authentic Cockney Rejects album. Guitarist Mick Geggus says:
"It's a microcosm of everything we have learned and loved since 1979".
Drummer Joe Sansome agrees:
"It's 40+ years rolled into one. It's the culmination of evolution. Everything is on this album".
The sound and spirit of 1979 is ever present throughout 'Power Grab', with a smooth 14 tracks that capture the real nature of the band. There isn't any filler here- in fact the band left out some six songs to make this collection the most vibrant and vital thing they have ever created.
'Power Grab' is released on 28th October and is available to buy HERE.
At the end of 2023 the Cockney Rejects will be retiring from the touring scene. They will leave behind a legacy matched by very few of their contemporaries. Catch them while you still can!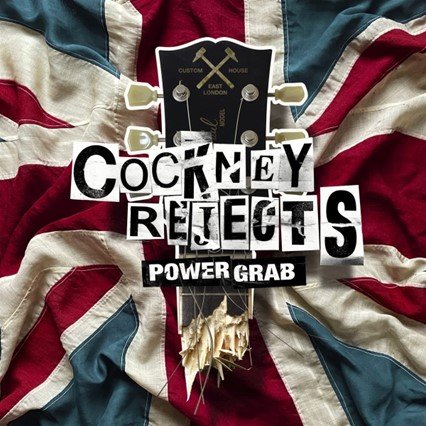 ---
Follow Cockney Rejects on Socials…
---
More of the latest from Punktuation: