Punk: Rage & Revolution Exhibition Unleashes The Spirit Of UK Punk Scene
Punk: Rage & Revolution Exhibition recently launched at the Leicester Museum and Art Gallery and Soft Touch Arts, and what an incredible exhibition it is! Created by Arch Creative, Soft Touch Arts and social history author and historian Shaun Knapp (the team behind the award-winning 2019 Mods: Shaping a Generation exhibition), Punk: Rage & Revolution takes you on an enthralling journey through the UK punk scene.
Tracing punk's origins and influences as well as its ideology, attitude, fashion, music, art and legacy, the exhibition features an incredible collection of original punk items, artwork and clothing that needs to be seen to be believed.
Alongside items from Seditionaries, BOY and Sex, there are original items loaned by Leicester punks and museum collections, and the exhibition also boasts the first retrospective of original clothing from the late Dame Vivienne Westwood since she died.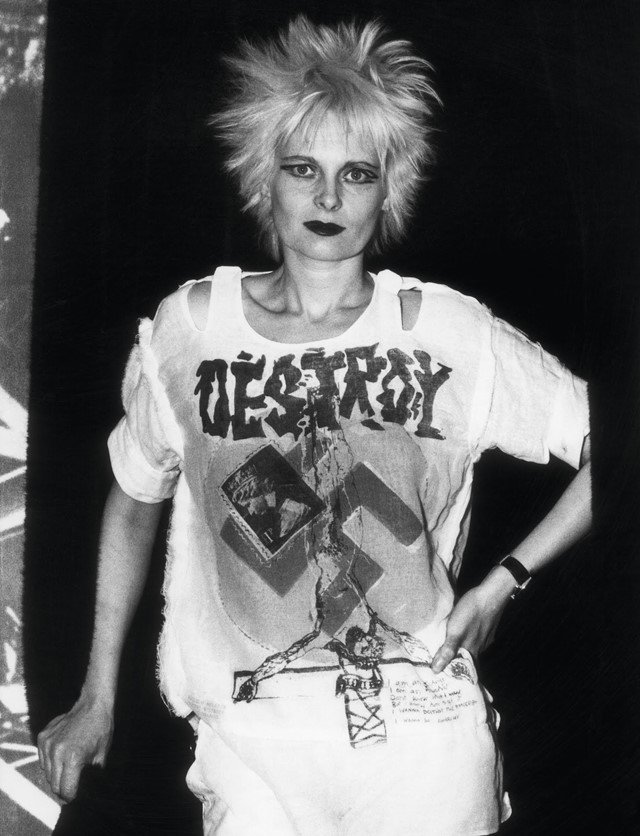 While exploring the broader UK punk scene, the exhibition also pays special attention to the influential Leicester punk scene. It celebrates the city's creative individuals who played a vital role in shaping and developing punk music, fashion, and art. The exhibition also features the participation of young people from Soft Touch Arts, who demonstrate how the social, political, and cultural issues of the 1970s are still relevant to today's younger generation.
The Punk: Rage & Revolution Exhibition is not confined to a single location. It spans various venues, including Leicester Museum and Art Gallery, Northampton Museum and Art Gallery, Backlit in Nottingham, Soft Touch Arts, the LCB Depot and The Gallery at De Montfort University, where Jamie Reid's political works exhibition opens this Friday (July 7th).
Throughout the exhibition's duration, a range of events and activities will take place, including a Punk Festival Weekend happening on 18-20th August with Essential Logic (Lora Logic from X-Ray Spex) on  Friday August 18th, a free open-air punk music event on Saturday August 19th, and on Sunday 20th at 02 Leicester there will be performances by Buzzcocks, Chelsea, 999, UK Subs, plus punk era films, talks and more.
You can catch the Punk: Rage & Revolution Exhibition until September 3rd. Get further information HERE
Need more Punk In Your Life?
New Releases
Grammy-nominated pop punk legends Sum 41 make a boisterous return with 'Landmines', their newest single and first release on Rise Records.
Read More »
I'm a London born and bred music journalist, a mediocre bass player and the occasional strummer of the guitar. In the '80s I worked in recording studios and made a few records you'd probably recognise. I have written a couple of books and made the odd media appearance as a music commentator. I now call Brisbane home.