Buzzcocks showcased hits old and new in front of a packed and appreciative crowd at the legendary punk venue.
There was little space for Buzzcocks' traditional one by one start at the 100 Club on Friday.
A sold-out benefit gig for autistic children, Chris Remington's bass and Mani Perazzoli's guitar add to Danny Farrant's beats pretty much simultaneously as Steve Diggle fails to catch the tambourine he throws in the air on the short journey to pick up his Telecaster. Then we're off, 'What Do I Get' quickly finding its big feet behind nods and smiles from the frontman.
Billed as a warm-up ahead of their early turn across town at Dog Day Afternoon, not much more than 14 hours after this show finished, Buzzcocks were white hot throughout, as anybody who's caught them in the last 18 months would expect.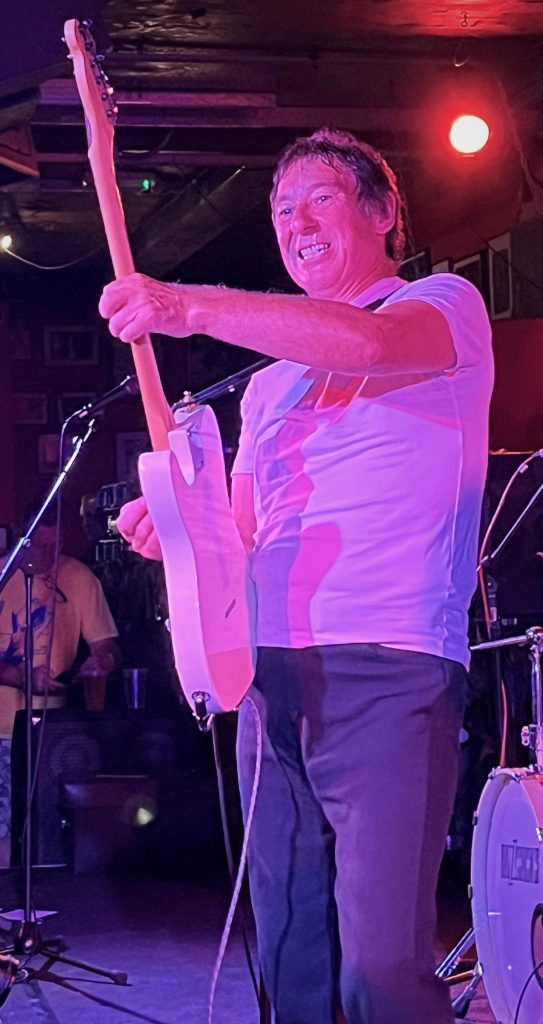 Live and direct from 10:15 pm, top of a four-band bill, the suggestion that Diggle might
shake-up the setlist
was scotched for the first 60 minutes; it was '
Fast Cars
',
'I Don't Mind'
,
'Sick City Sometimes'
, '
Promises,
' big business as usual. The band are so tight, though, and the reaction from the packed room so positive and so vociferous, it's hard to find fault in their 'going steady' just ahead of a festival show where thousands of Iggy Pop fans will be out of step with Buzzcocks' current iteration.
So, proven new/newer songs rub up nicely against the band's prime time. Chronologically, 'Senses Out Of Control', first single from the 'Sonics In The Soul' LP, hits every bit as hard as the opener. 'Bad Dreams' sits comfortably between 'Autonomy' and 'Why Can't I Touch It' while 'Third Dimension', from 2014's 'The Way', dazzles like a melee with Queens Of The Stone Age.
Diggle, typically, is passion personified, stepping around the 100 Club stage teeth clenched, hoisting his guitar head high, acknowledging everyone in front of him with a fist bump or a low five and accommodating the Pete Shelley nuances when singing his late compadre's songs.
The players head for the dressing room after 'Manchester Rain', another recent single, which is a bonafide Buzzcocks' classic already, before filing back five minutes later, ready to ring those promised changes.
'Love Is Lies', Diggle's big moment from 1978's 'Love Bites', is the first of a seven-song encore, followed by 'Sonics In The Soul's' 'Nothingless World' and 'Just Got To Let It Go', with its 'Psychic Attack' chops. 'Girl From The Chainstore ' kicks like cage fighter ahead of 'Chasing Rainbows' / 'Modern Times', another from 'The Way', then we're back on track with Buzzcocks' biggest single.
"This is for Pete Shelley," Diggle says, pointing at the ceiling:
'You spurn my natural emotions
You make me feel I'm dirt, and I'm hurt
And if I start a commotion
I run the risk of losing you, and that's worse'.
The band beat the odds to deliver 'Ever Fallen In Love (With Someone You Shouldn't've)' in a manner its writer would be sure to applaud every bit as rapturously as these fans. 
An elongated 'Harmony In My Head' wraps the evening perfectly, Diggle using the extra time to lambast the dearth of libraries one minute, and ticket inspectors the next before calling almost desperately for unity by way of John Lennon. 'I don't wanna be a soldier, I don't want to kill no one, I don't want to be a soldier, I don't want to see some fucker die, die, die…'
"We love you," Steve Diggle says, soaked with sweat but still smiling after the last 'Harmony' jumps are finally done – by band and audience.  Then, I'm out in the open clattering shoppers around…
Buzzcocks have more live dates planned over the Summer. For dates and ticket info look HERE.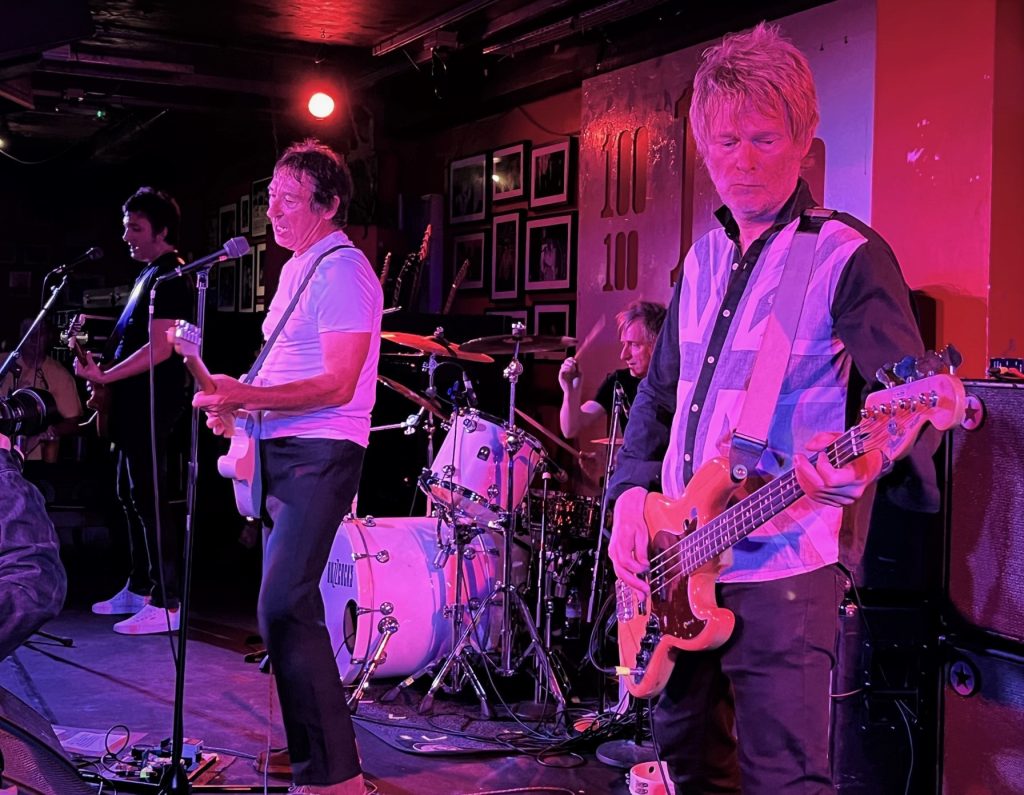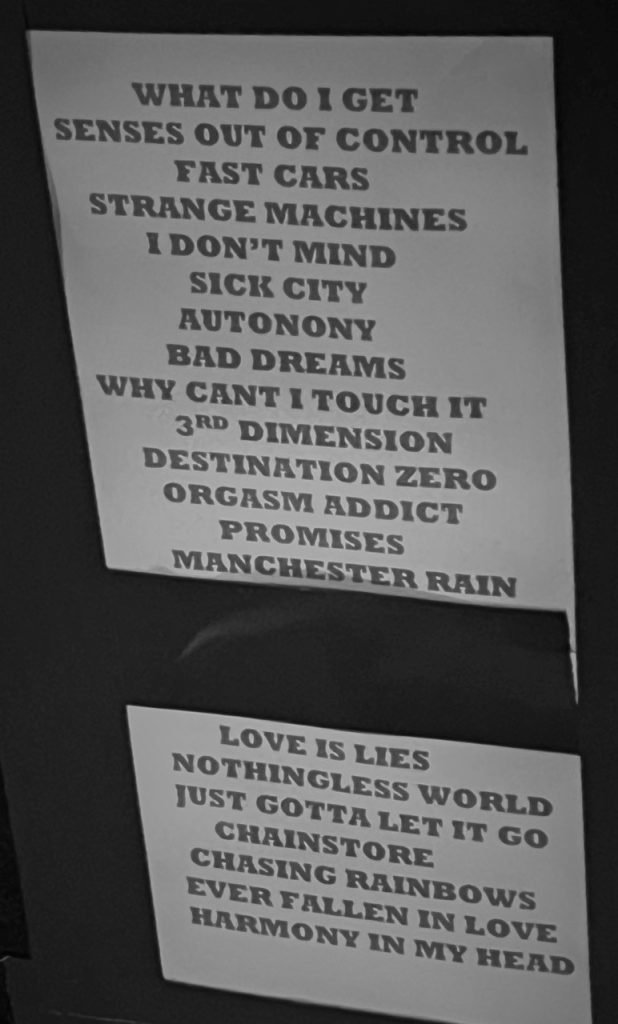 All pics taken by Ruth Rae. 
Follow Buzzcocks on Their Socials
Need more Punk In Your Life?
New Releases
Grammy-nominated pop punk legends Sum 41 make a boisterous return with 'Landmines', their newest single and first release on Rise Records.
Read More »