Buzzcocks' rock doesn't stop. Still on tour with From The Jam, among intermittent headline shows, they've been added to Iggy Pop's big July date in Crystal Palace Park with a warmup at the 100 Club the night before. 'On fire' as the frontman would surely have it, throughout.
Steve Diggle, subject of an upcoming biography by author/music journalist Simon Goddard, is equal measures of courage and conviction. Backed by relative vets in rhythmists Chris Remington and Danny Farrant who played/replayed all the classics on 'A Different Compilation' in 2011 and served studio album proper 'The Way' four years later, his Buzzcocks have swept away the naysayers with incendiary gigs and with their first LP post-Pete Shelley.
Written and sung by Steve Diggle, 'Sonics In The Soul's 11 songs feature touchpoints from the past but they push the band's boundaries while, with few of the tracks stretching much beyond three and a half minutes, keeping it concise.
There are more than a handful of exceptions of course, 'Sandinista's wonderful, sprawling six sides among them, but by and large double/triple albums are the devil's work and Buzzcocks have never strayed in that regard.
It's hard to compare 'Sonics In The Soul' with 'Another Music In A Different Kitchen' or 'Trade Test Transmissions' – the band's two other long playing starting points were a shared vision from a different century – but it shows Diggle's ingenuity and artistry know no bounds. And, crucially, how his appetite for the job is undiminished.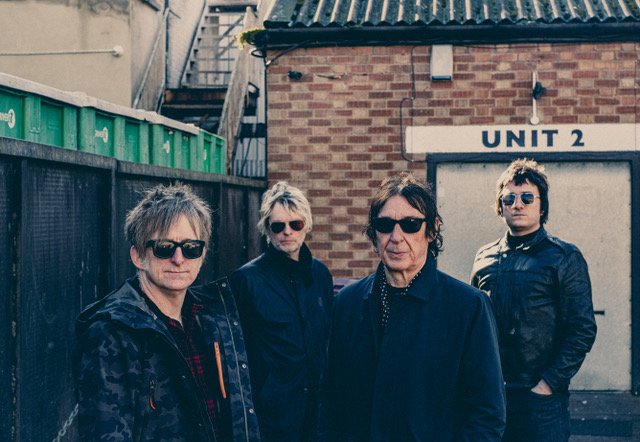 "Garry Bushell said it's 'as good as anything they're ever done'. That amazed me. I didn't know he was reviewing it," Steve Diggle says into his phone. We don't have a great line – be braced for elements of paraphrase and guesswork – but I assume he's somewhere in North London.
"'Sonics In The Soul' is a good album," Diggle adds. "You put in on and it hits you between the eyes. And writing it was cathartic, trying to keep the energy and vibe up, putting a bit of politics in there. Like a book, I wanted that 'beginning to end' feel and most people got that.
"It's got elements of the classic riffs the band is known for but it was important to take it somewhere else too. I'm hoping for more of that with the next one."
Running Free
With Mani Perazzoli filling in on second guitar from soon afterwards, these Buzzcocks have been playing live since the Pete Shelley tribute show at Royal Albert Hall, summer 2019. The pandemic years means it's not as long as it looks but plenty time enough for Diggle to sort a format: Farrant takes the stage, puts down a beat, Remington comes on, bringing a bassline, then Perazzoli and lastly Diggle. A timeless way to build, well, a different kind of tension.
Headline sets since the beginning of 2022 have seen Sonics' songs at the beginning, the middle and the end, far in advance of the record's release – vinyl pressing plant pressure pushing the print time back to September last year. 'Senses Out Of Control', 'Bad Dreams' and 'Manchester Rain', the typical choice cuts from the LP, fit perfectly with Diggle's picks from Buzzcocks' big back catalogue and have been very well received. A similar approach, albeit condensed, is still filling the support slot for From The Jam.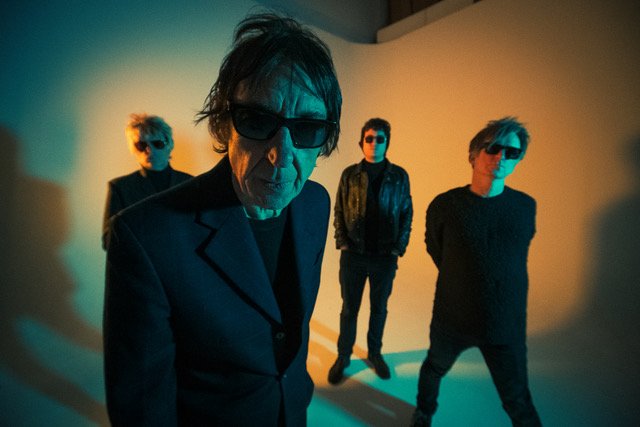 "It's a three-tier set: the classics, odds like 'Third Dimension' and new songs, which is hard to fit into an hour," Diggle nods.
"In Tunbridge Wells [a headline show] we played more than half the new album as an encore. It's one of those clubs where you can go on all night. We hadn't rehearsed the songs but everyone loved it."
Having said he's happy to play anything from Buzzcocks' history alongside the new material, with such a capable band behind him how tempting it must be to make those kind of changes after more than 12 months between roughly the same tramlines. Open with 'Manchester Rain'? Reintroduce 'Oh Shit'? Close with 'Nothing Left'?
"We finish the tour supporting From The Jam late spring so we'll keep it largely the same for people who haven't seen it yet, it is a great set. We need to shake things up a bit afterwards though and we'll definitely do that."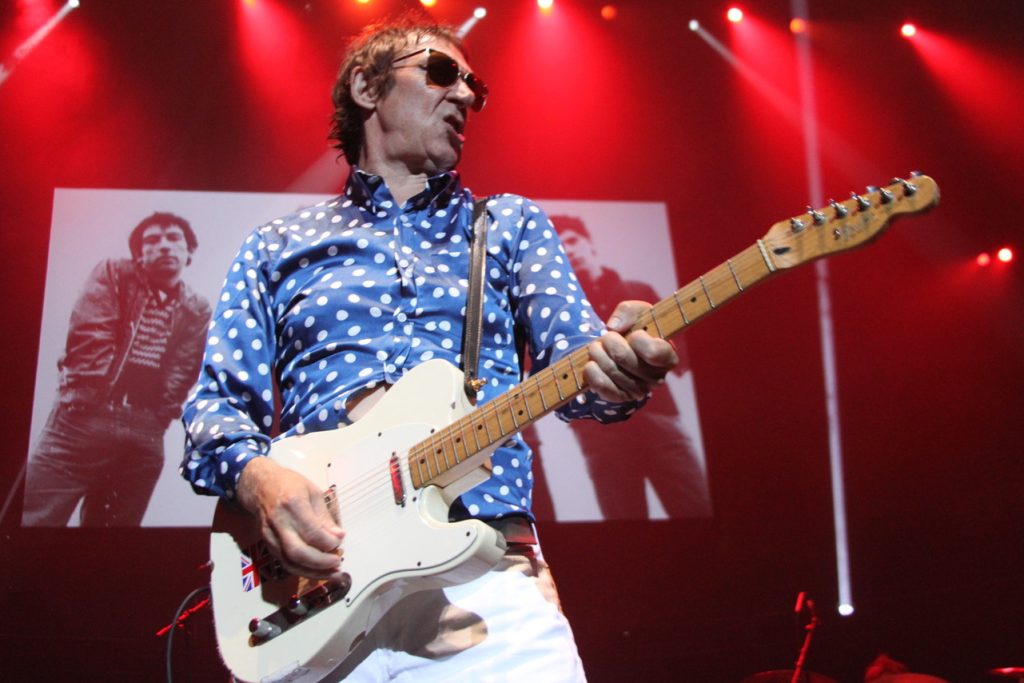 The Shape of Things To Come
"It's full circle going back to the 100 Club, I've got lots of memories there obviously. Being a benefit for autistic children gives the gig a bit more importance, we're all looking forward to that.
"I would like to do a live album. We've been recording some of the gigs, I might get that sent to the studio and sequence it. We're building up to 'Singles [Still] Going Steady' too," Diggle says when I remind him of our previous conversation and the weight of potential for that LP, going right back to 'Do It' which was released 30 years ago.
"There could be another single from 'Sonics In The Soul' then one before the new album would be good. We're six songs in at the moment so that will probably be out in 2024.
"I would love to do a single every two months like we used to, actually.
"Raf died of course and a lot of stuff he used to do has been thrown to me," Diggle says in conclusion. "We do now have a new manager; someone I've known for 20 years as a mate. He's not a big cigar smoking guy in a glass office or anything but that's taken quite a few weeks to sort. It's still ongoing in fact. Raf did so much for so long."
From The Jam's Beat Surrender tour wraps on May 5th. After that Buzzcocks play the 100 Club on Friday 30th June before joining Iggy Pop, Blondie, Generation Sex and Lambrini Girls in Crystal Palace Park on July 1st for Dog Day Afternoon.
For tour dates and ticket information about any of the live dates coming up for Buzzcocks, click HERE.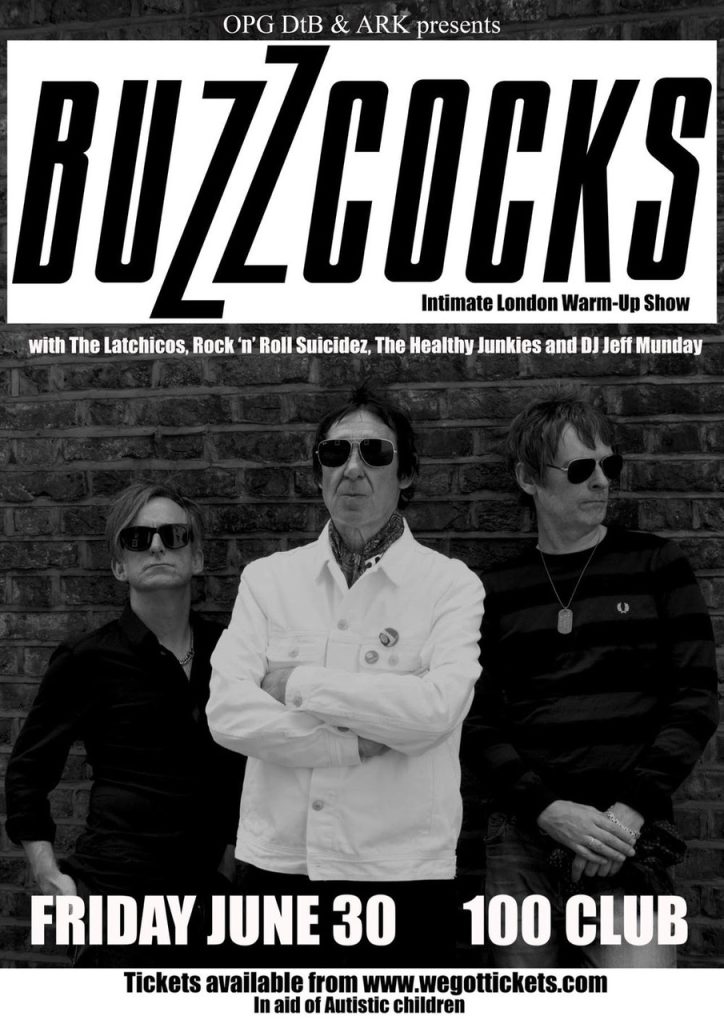 Fri 31-Mar-23 United Kingdom – Birmingham, Town Hall
Sat 1-Apr-23 – United Kingdom – Manchester, O2 Ritz Academy
Fri 14-Apr-23 United Kingdom – Royal Leamington Spa, The Assembly
Thu 20-Apr-23 United Kingdom – Warrington, Parr Hall
Fri 21-Apr-23 United Kingdom – Liverpool, Eventim Olympia
Sat 22-Apr-23 United Kingdom- Belfast, The Limelight
Fri 28-Apr-23 United Kingdom – Margate, Dreamland Hall By The Sea
Sat 29-Apr-23 United Kingdom- Bexhill on Sea, De La Warr Pavillion
Fri 5-May-23 United Kingdom – Newcastle, Boiler Shop
Sat 6-May-23 United Kingdom- Middlesbrough, Town Hall
Other Buzzcocks live dates:
Sat 15-Apr-23 – Milton Keynes, MK11
Sun 30-Apr-23 – Macmoray Festival, Scotland
Fri 3-Jun-23 – 100 Club, London
Sat 1-Jul-23 – Dog Day Afternoon, Crystal Palace Park
Follow Buzzcocks on Their Socials
Need more Punk In Your Life?
New Releases
Problem Patterns drop empowering single 'Letter of Resignation' via new label home Alcopop! Records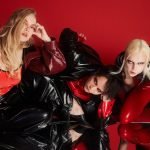 New Releases
Band Unveils Title Track as Final Single Ahead of Album Release, Accompanied by Self-Made Music Video
Punk News
Frenzal Rhomb Takes Over Iconic Aussie TV Music Show 'Rage' For What Promises To Be a Punk-Rock Extravaganza!
<div class='heateor_sss_sharing_title' style="font-weight:bold"
Read More »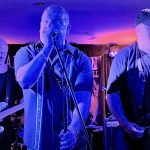 Punk Features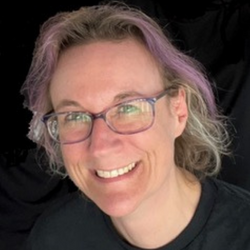 New punks on the London block Denizens played their 2nd ever gig in West London on Saturday, showcasing their debut EP 'Mind Control'. Punktuation's Ruth
Read More »
New Releases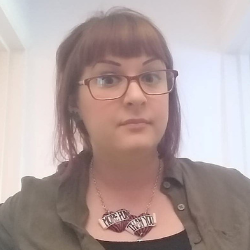 UK ska punk stalwarts Random Hand are back with the announcement of a new album later this year and a new single- 'Lifejackets'- out now!
<div
Read More »
Punk Festivals
As Punktuation continues its coverage of some great punk festivals, we were there for Punk On the Peninsula, in the beautiful Scottish countryside!
<div
Read More »
Writer/hip old gunslinger. Written about/reviewed live music records/recording for years – in the process interviewing Joe Strummer, Paul Simonon, David Johansen & Syl Sylvain, Pete Shelley & Steve Diggle,  Hugh Cornwell, JJ Burnel, Dave Vanian & Captain Sensbile, Seggs, Jaz Coleman, Youth and more…