Sex Pistols artist discusses anarchy, politics, and his Aberdeen connection
Renowned artist Jamie Reid, known for his provocative and controversial punk artwork, is set to make waves at this year's NuArt festival in Aberdeen. Ahead of his participation, Reid shared insights into his art, political beliefs, and special connection to the city in a recent interview with the Scottish newspaper, The Press and Journal.
As the artist behind iconic artwork for the Sex Pistols, Reid played a pivotal role in defining the punk rock music scene of the 1970s. His creations, specifically for the band or as standalone pieces, are characterised by their wit, ethical motivations, and unapologetic rebellion against the status quo.
Reid's unique vision for radical change will now find expression in Aberdeen as part of the NuArt festival. Nearly 40 years of his work will adorn the city's Crooked Lane, serving as a "spiritual homecoming" for the artist. It was in Aberdeen where he created his first-ever artwork for the Sex Pistols, a moment that ignited his legendary career.
Proudly claiming his Scottish heritage, Reid reveals his connection to Scotland, with his father hailing from Inverness and recent DNA testing confirming his ties to the north-east. Reflecting on his Aberdeen roots, Reid expresses his excitement about returning to the city where it all began.
Reid's signature style, characterised by newspaper-cutting graphics reminiscent of a ransom note, has become synonymous with British punk rock's spirit. Prints and posters featuring his iconic artwork, including pieces like "God Save The Queen" and "Anarchy in the UK," will create a vibrant collage on Aberdeen's walls, showcasing his artistic legacy.
Driven by a passion for political activism, Reid's art continues to challenge societal norms and promote social justice. He remains outspoken about his beliefs, openly supporting Scottish independence and expressing admiration for Nicola Sturgeon's resilience in the face of political challenges.
While unable to attend the NuArt festival in person due to health reasons, Reid's commitment to the rewilding theme and his connection to Scotland remains unwavering. As he discusses his Heligan Project with gallerist John Merchant at the Aberdeen Art Gallery, audiences can expect a thought-provoking exploration of art, politics, and the urgent need for environmental consciousness.
For further information about this year's Nuart festival, visit NuArt Aberdeen Festival's website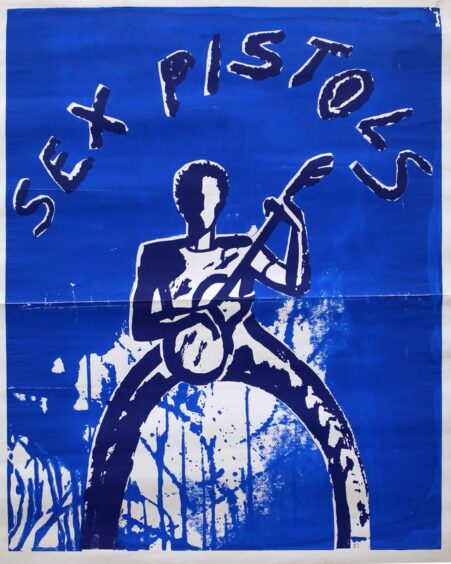 Need more Punk In Your Life?
New Releases
Grammy-nominated pop punk legends Sum 41 make a boisterous return with 'Landmines', their newest single and first release on Rise Records.
Read More »