LA-based group will also support Scowl on their North American tour.
Militarie Gun continue to trail their forthcoming debut album with the release of third single 'Will Logic'.
The song sees the LA-based band mould their post-hardcore sound into further new and interesting shapes. Although 'Will Logic' adds more melody and smooths out some of the rawness of last year's EP collection 'All Roads Lead To The Gun', its message is granite-tough.
"'Will Logic' is meant to be pure spite; it's the moment of realisation that someone is trying to take advantage of you and deciding you won't allow it to happen," explained vocalist Ian Shelton.
"There's some melancholy and fatigue in there, though ultimately, it's a desire for the world to be trustworthy."
The song will join the already-released 'Very High' and 'Do It Faster' in featuring on Militarie Gun's debut album 'Life Under The Gun', which will be out 23 June on Loma Vista Recordings.
At the same time, the band has a run of UK and European dates, including some supporting Rival Schools. They'll then hook up with Scowl in September and October for North American dates that begin 8 September in Los Angeles and end – some 26 states later – back in California on 21 October at Berkley's all-ages, DIY venue 924 Gilman.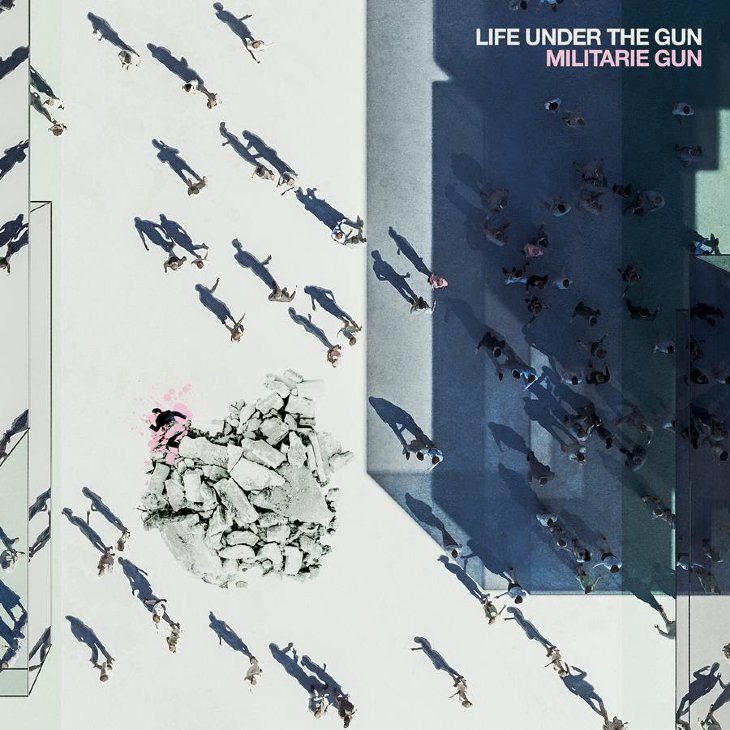 Main Photo Credit: Daniel Topete
22/06 Nottingham, UK – Rough Trade
01/07 Roskilde, DK – Roskilde Festival
02/07 Rotterdam, NL – Metropolis Fest
03/07 Berlin, GER – Hole44 *
04/07 Cologne, GER – Gebaude 9 *
05/07 Haarlem, NET – Patronaat *
07/07 Cheltenham, UK – 2000 Trees Fest
08/07 London, UK – Electric Ballroom *
09/07 Ieper, BE – Ieper Fest
* in support of Rival Schools
'Life Under The Gun'
Do It Faster
Very High
Will Logic
My Friends Are Having A Hard Time
Think Less
Return Policy
Seizure of Assets
Never Fucked Up Once
Big Disappointment
Sway Too
See You Around
Life Under The Gun
Follow Militarie Gun on Their Socials
Need more Punk In Your Life?
New Releases
Problem Patterns drop empowering single 'Letter of Resignation' via new label home Alcopop! Records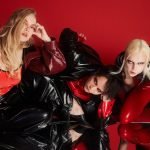 New Releases
Band Unveils Title Track as Final Single Ahead of Album Release, Accompanied by Self-Made Music Video
Punk News
Frenzal Rhomb Takes Over Iconic Aussie TV Music Show 'Rage' For What Promises To Be a Punk-Rock Extravaganza!
<div class='heateor_sss_sharing_title' style="font-weight:bold"
Read More »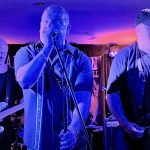 Punk Features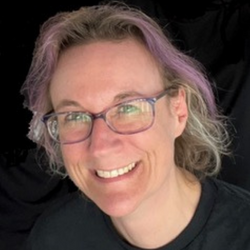 New punks on the London block Denizens played their 2nd ever gig in West London on Saturday, showcasing their debut EP 'Mind Control'. Punktuation's Ruth
Read More »
New Releases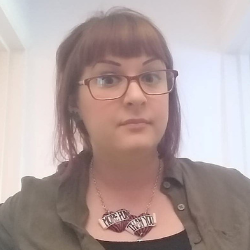 UK ska punk stalwarts Random Hand are back with the announcement of a new album later this year and a new single- 'Lifejackets'- out now!
<div
Read More »
Punk Festivals
As Punktuation continues its coverage of some great punk festivals, we were there for Punk On the Peninsula, in the beautiful Scottish countryside!
<div
Read More »
I'm a punk rock aficionado, martial arts pupil and fair-to-middling student of the Bengali language. I'm also a journalist, writer and editor, specialising in medicine and technology.
Click on Dom's photo for more of his articles