LA-based post-hardcore band trail their first long-player with new single 'Very High'.
After releasing a stellar EP collection last year, Los Angeles' Militarie Gun are set to put out their first full album. The 12-track 'Life Under The Gun' is coming in June on Loma Vista Recordings and will include the singles 'Do It Faster' and the just-released 'Very High'.
The new song welds insistent melodic hooks to an accessible mid-paced punk rocker and is accompanied by a Mason Mercer-directed video that pays tongue-in-cheek homage to '90s and '00s teen dramas.
Singer Ian Shelton said: "'Very High' centres around the desire to escape the embarrassment of day-to-day life as much as possible. From the lyrics to the video to the cover art of the album, it's about struggling with something no one else sees – 'I've been feeling very down, so I get very high.'"
Following their first performances in the UK last year with Fiddlehead the band will play their debut London headliner next month at The George Tavern, a show that very quickly sold out.
Then Militarie Gun will return to Europe in June and July to perform at multiple festivals, including Outbreak, The Great Escape, Roskilde, Metropolis, 2000 Trees, and Ieper, plus an instore and signing at Rough Trade Nottingham.
The band of Shelton, guitarists William Acuña and Nick Cogan, drummer Vince Nguyen, and bassist Max Epstein will also support post-hardcore luminaries Rival Schools, including their London headline date at the Electric Ballroom.
'Life Under The Gun' is out June 23 on Loma Vista Recordings
Main Photo Credit: Daniel Topete
09/05 London, UK – George Tavern – SOLD OUT
10/05-13/05 Brighton, UK – The Great Escape
14/05 Paris, FR – Le Club
15/05 Brussels BE – Ancienne Belgique
17/05 Amsterdam, NL – Cinetol
23/05 Manchester, UK – Outbreak Festival
22/06 Nottingham, UK – Rough Trade
01/07 Roskilde, DK – Roskilde Festival
02/07 Rotterdam, NL – Metropolis Fest
03/07 Berlin, GER – Hole44 *
04/07 Cologne, GER – Gebaude 9 *
05/07 Haarlem, NET – Patronaat *
07/07 Cheltenham, UK – 2000 Trees Fest
08/07 London, UK – Electric Ballroom *
09/07 Ieper, BE – Ieper Fest
* in support of Rival Schools
'Life Under The Gun'
Do It Faster
Very High
Will Logic
My Friends Are Having A Hard Time
Think Less
Return Policy
Seizure of Assets
Never Fucked Up Once
Big Disappointment
Sway Too
See You Around
Life Under The Gun
Follow Militarie Gun on Their Socials
Need more Punk In Your Life?
New Releases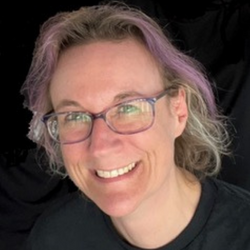 Those loveable Punk funsters The Sensible Gray Cells return with a suitably seasonal single, complete with a crazy video shot at the beach last summer.. <br
Read More »
I'm a punk rock aficionado, martial arts pupil and fair-to-middling student of the Bengali language. I'm also a journalist, writer and editor, specialising in medicine and technology.
Click on Dom's photo for more of his articles