With the release of his latest LP 'Moments of Madness' and ahead of a November UK Tour, Hugh Cornwell chats with Punktuation's Nic Howden about his new music, and reveals his side of the wranglings over the Stranglers' 'Death + Night + Blood' movie.
'See what the world is coming to
Couldn't make it up if you wanted to
Pinch yourself to show you're not dreaming
It ain't only Pisa that's leaning'
Hugh Cornwell's equally observant/escapist song about the state of things, 'Iwannahideinsideaya', the third track on his new LP, highlights the wrap of whimsy and wordplay endemic, as ever, in the former Stranglers' man's songwriting.
From lockdown escape analogy 'Coming Out of the Wilderness' to 'Heartbreak at Seven', with its 'Riders on the Storm' bassline, 37 minutes later, there's no concept or keyboards tying the tunes together on 'Moments of Madness', Cornwell's 10th solo album proper. And it's the artist at the controls, again, in step with its predecessor.
"It was pointless to change [the process] and it was fun. It went down very easily, I have to say, much quicker than 'Monster'," Cornwell says into the telephone.
"'Coming Out Of The Wilderness' was amazing. I came up with the title then, a couple of days later, next time my engineer came over, we recorded it. All done in a day."
A 10-song set, subtext 'more experiences in Cornwell-land', 'Moments of Madness,' was conceived, written and recorded at the same time – through the pinch of the pandemic rather than one wet Thursday afternoon, obviously.
On top of the straight-ahead beats he worked up with long-term engineer Phil Andrews, Cornwell plays all the bass this time, it was the instrument he started with back in the mid-1960s, after all, and that rhythm section tees up his Telecaster trails, and vocals, perfectly.
"It's amazing how you can construct drum sounds – we used elements from different kits and spent a lot of time picking and choosing. Changing the drums on a track will completely transform it.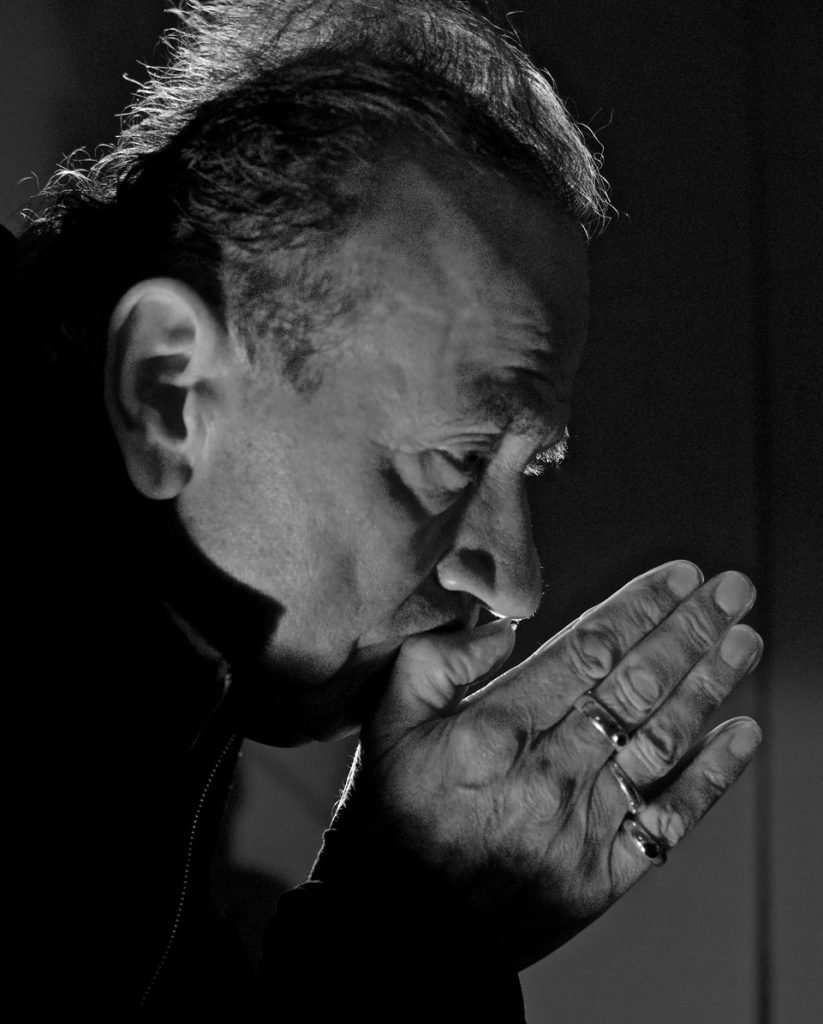 "When I Was a Young Man that [Cornwell vocalises the fluttering drum roll that underlines the song's lyrical hooks] took a whole day to get working, but I had it from the word go. So, sometimes I'll have a really important idea which I think, 'this is a signature for the song' and others when we just need a basic, you know, meat and two veg for a section, I can very happily leave that with Phil. He can play drums, he's a multi-instrumentalist, in fact, and he connects everything up, so it makes sense."
Meanwhile, Pat Hughes and Windsor McGilvray, Cornwell's rhythmists on the road, are happy to take the brief and add embellishments of their own, so it's not completely learned by rote.
"You need things a little bit different," he nods. "To actually make this stuff work live, you've got to change it."
There's no hurry
In step with the times, Hugh Cornwell did the 'Moments of Madness' detail early in the promo campaign, giving insights to each song on his website – one example still up there as I write this https://hughcornwell.tmstor.es– pushed by social media.
The secret to getting the best from the record, though, is to give it some undivided attention, old-school-style. It's one for the turntable rather than just snatching at the singles on some shitty streaming service. Certainly, repeated listens got me over my initial struggles with second song 'Red Rose', a slow-tempo number with batteries of rhymes about women and tattoos. At first, the weight of words seemed to suck away all the space freed up by Cornwell's longstanding no-keys policy, but I got it in the end. And there is more 'room' in the songs on the second side of the album, which starts with the title track.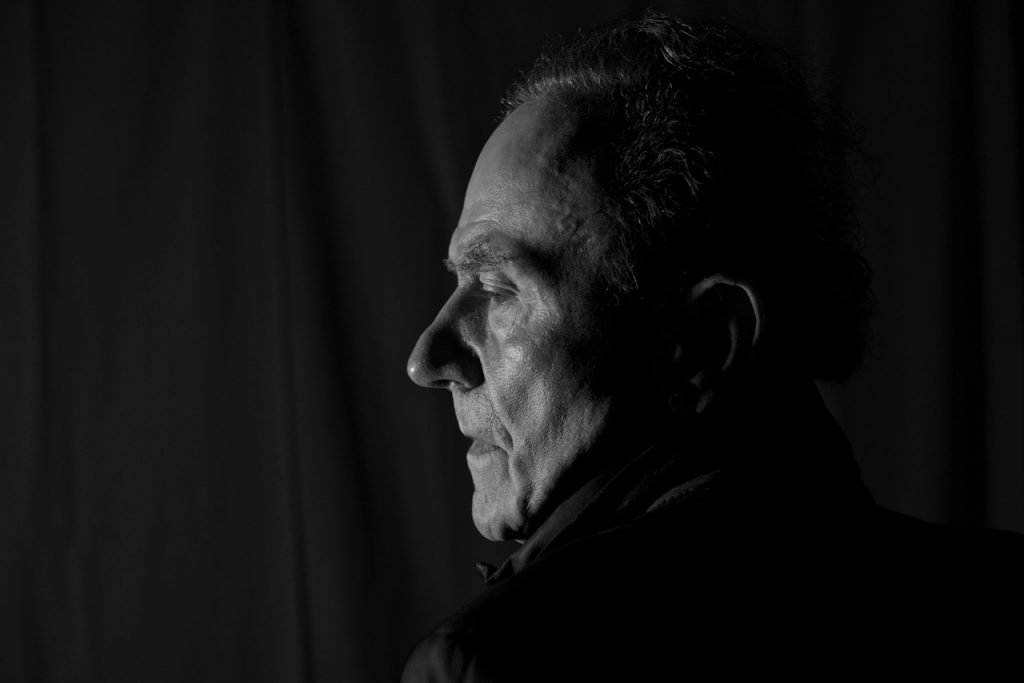 Peaches and Sleazy wear a reggae influence, the mid/late-70s scene was thick with roots music – the Stranglers toured with Steel Pulse in '78 – and a lifetime later Hugh Cornwell has cut a more straight-ahead reggae-style track in Moments of Madness. 'The Clash did it so what's wrong with me doing it?' he said a few weeks ago. Something to unpack another time, perhaps.
The lyrics reflect the craziness of Covid isolation 'I been talking turkey for a long time, Waiting for the cat moon sun to shine' by way of example. And it really works.
Outside the soaraway singles, When I Was A Young Man takes me right back to 'Let Me Introduce You To The Family', there are a good few stand-out tracks on 'Moments of Madness'. The cinematic 'Beware of The Doll' and lovelorn closer 'Heartbreak at Seven' – the time Cornwell clocked as end of a long-term relationship – are two such and 'Too Much Trash', one of the singer's long-term gripes about the UK, has a fabulous, signature guitar line under the words, which puts it right up there as well.
On a culinary note, having served us 'Snapper' seven studio LPs ago, Cornwell pushes another of his favourite meals here, 'Lasagna', to a 1950s meets 'Not Fade Away' riff. It comes with a caveat, of course, this dish has to be eaten in a particular Italian-run gelateria in a particular corner of Mexico, where it's the best in the world.
All the best
If you're writing the songs, playing the instruments and producing the record, where do the checks come in? Is that another role for Phil Andrews?
'Yes', is the short answer. And for all the freedom from restraint Cornwell wanted when he went solo, any ego is kept in check for the process.
"My manager is quality control as well," Cornwell says. "The first song I actually completed for the album, I sent it to him, very excited, and he said, 'That's the worst thing you've ever done. You can't possibly put that on your new album'. I took it on the chin. But then there were certain elements which I really liked, so I thought, 'maybe I can just nip those from it and write something else'. And we ended up doing the reggae track 'Moments of Madness'. It's my favourite on the album, so there you go."
Cornwell and manager David Fagence – a man of infinite musical taste – go way back, as far as the heady Stranglers days when the band were living above Jet Black's off-licence in Guildford and Fagence ran a local record shop. And he should know…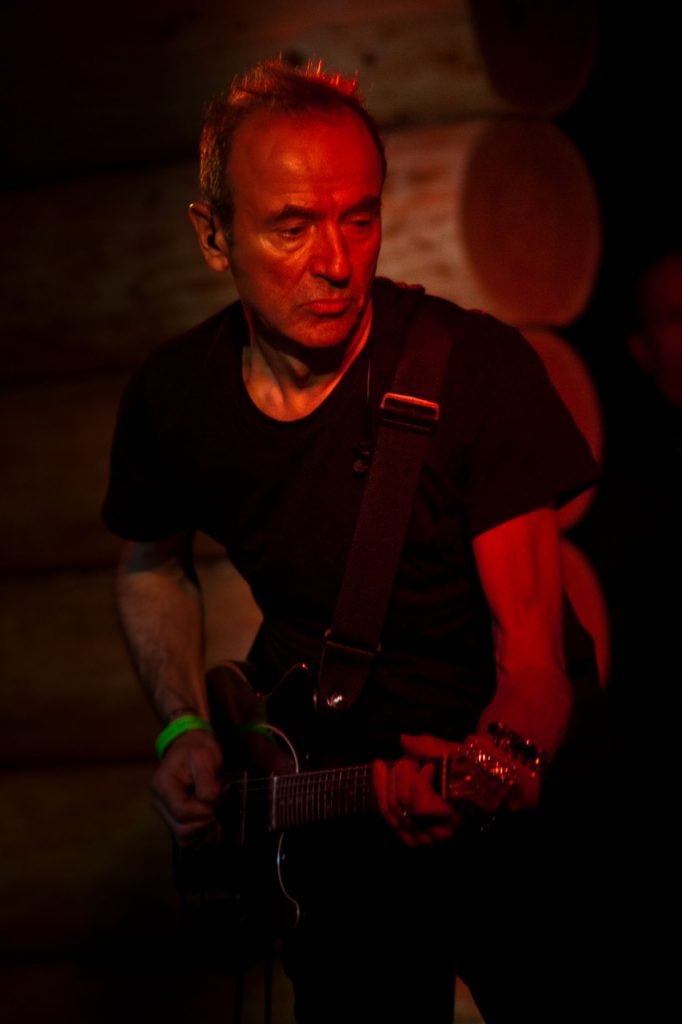 "When ('Get A) Grip (On Yourself)' came out, we had the acetate. We took it to the shop and [David] played it non-stop. All day long."
I'm not sure 'Moments of Madness' is 'the most significant album of his career' as has been tipped – one tough task to take that away from 1997's magnum opus 'Guilty' – but, if you're familiar with Cornwell's oeuvre and not rushing for results, it's a great record. A 'state of Cornwell' address, and like Ian Dury's Billericay Dickie, he's doing very well.
"I didn't want to force issues into songs just for the sake of it," Cornwell adds. "I do have one for the next album though, a waltz, 'Boo To A Goose'. It's all about the political correctness that we are suffering from. Nobody's got a sense of humour anymore. You can't say anything now without upsetting someone. There's no leeway, it's very draconian, it's very dogmatic. And the one thing that life isn't is dogmatic."
In the red with the meninblack
The last time I spoke to Hugh Cornwell was 12 or so years ago, when he was preparing for a tour featuring listed Stranglers' 'epics'. To separate himself, still further, from the band he left in 1990, the shows would be keyboard-free. 'How will that work with The Raven'? I asked him, slightly aghast. 'Hum it to me'. Glancing around the busy, open-plan office I worked in then, I cleared my throat and did my best. 'And again'. Twice. So, I make sure there's a honey and lemon on my desk at home this time…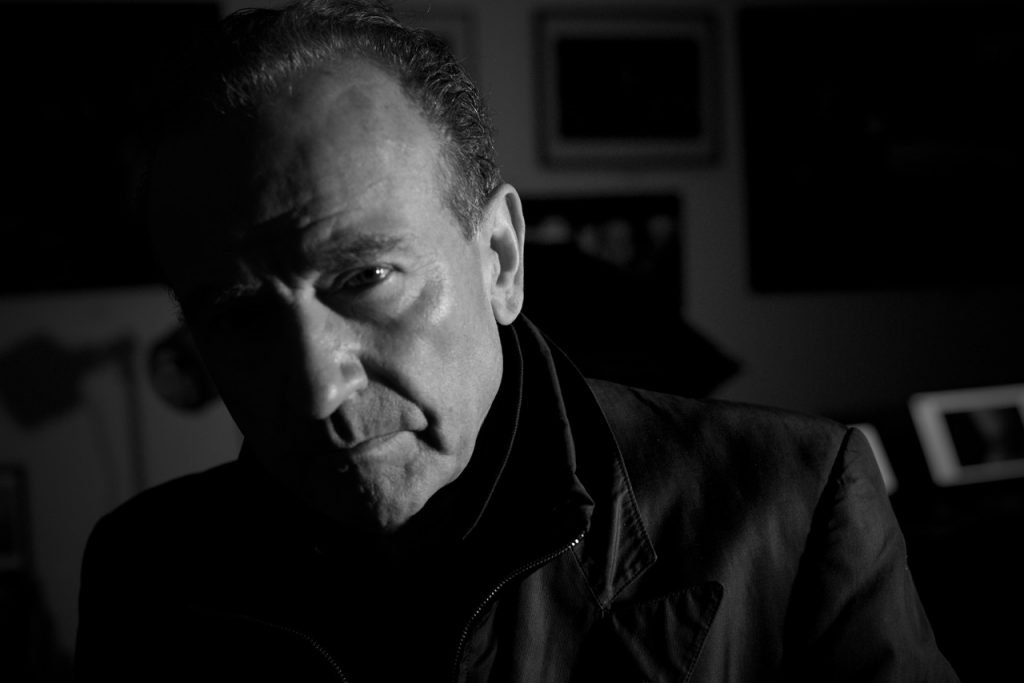 "Ha ha, The Raven was a difficult one," Cornwell chuckles now. "You can create a lot of the keyboards with backing vocals, sometimes on the bass or maybe a drum rumble [can suggest it]. It's fun making up new arrangements of these songs, as long as all the important bits are represented."
While there's little sign of rapprochement between Hugh Cornwell and JJ 'John' Burnel, the band's original frontman has long since split his live sets between solo material and songs he wrote with, and without, Burnel for the Stranglers. And he wishes the band well in light of their resurgent career.
"There's plenty of room for everybody to make a living, and they've worked very hard to get where they are," Cornwell says. "It's quite a different concept now with just one of the original members left. One day there won't be any. Like it is with Dr Feelgood.
"John might not be able to, or won't want to, do it anymore, and they'll get another bass player. Because the others have been doing it for so long, they can say,' 'This is my job. Why should I stop doing it?'"
So, I ask, what are the chances of clearing them to release the 'Death + Night + Blood' movie? David Boni's film about the band? Burnel has said Cornwell's is holding up the release because he won't give permission to use the songs.
"John really doesn't have the correct facts. It's ridiculous what he said. Maybe their management isn't telling him the whole story. A financial deal can be done, but they don't want to do it.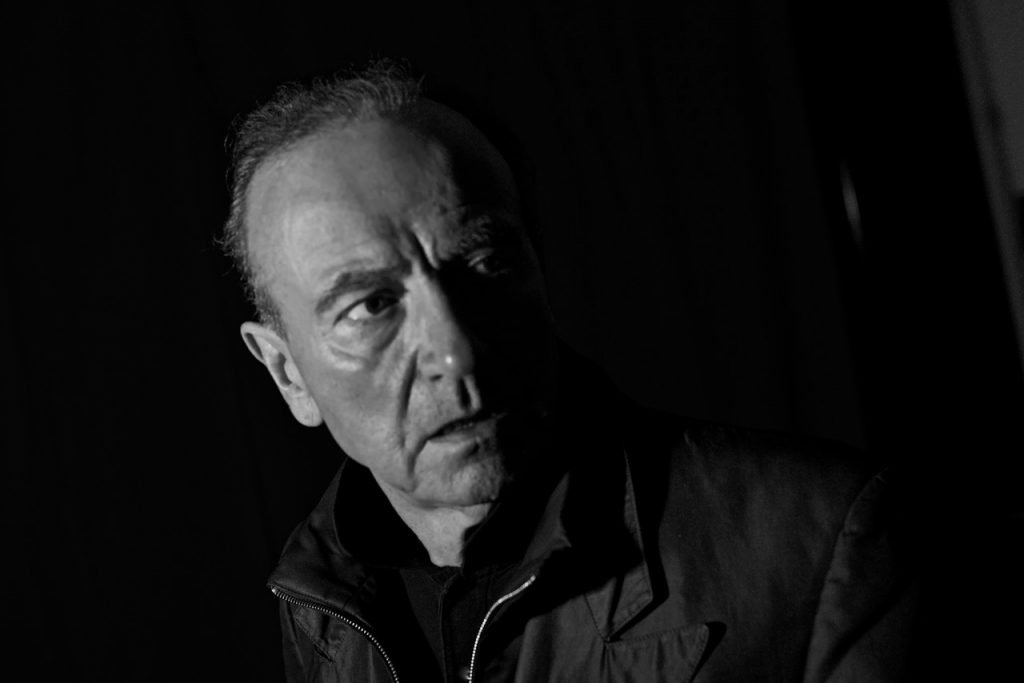 "They were looking to do a one-off worldwide screening to pay for finishing the film off, that's the last thing I was told, and I said well, that's fine, but I want a deal there, because that's the time you're going make any money from it. They've got to keep me sweet. How much making that film costs is nothing to do with me."
Cornwell has pointedly had nothing to do with Death + Night + Blood – he features only in archive footage – and while he laughs when I suggest the soundtrack would make an excellent episode for www.mrdemillefm.com – Cornwell's website about music in cinema – his opinion is set.
"It concentrates on the wrong things to do with the Stranglers, you know, how many fights we had, and it's so boring that side of it."
"It wasn't very nice to not even be told about the Brixton Ritzy screening, but we let that go ahead when we heard about it because we didn't want to upset people who had bought tickets," he adds.
"I just want respect, and respect commands respect. If I get respect, then they'll get respect."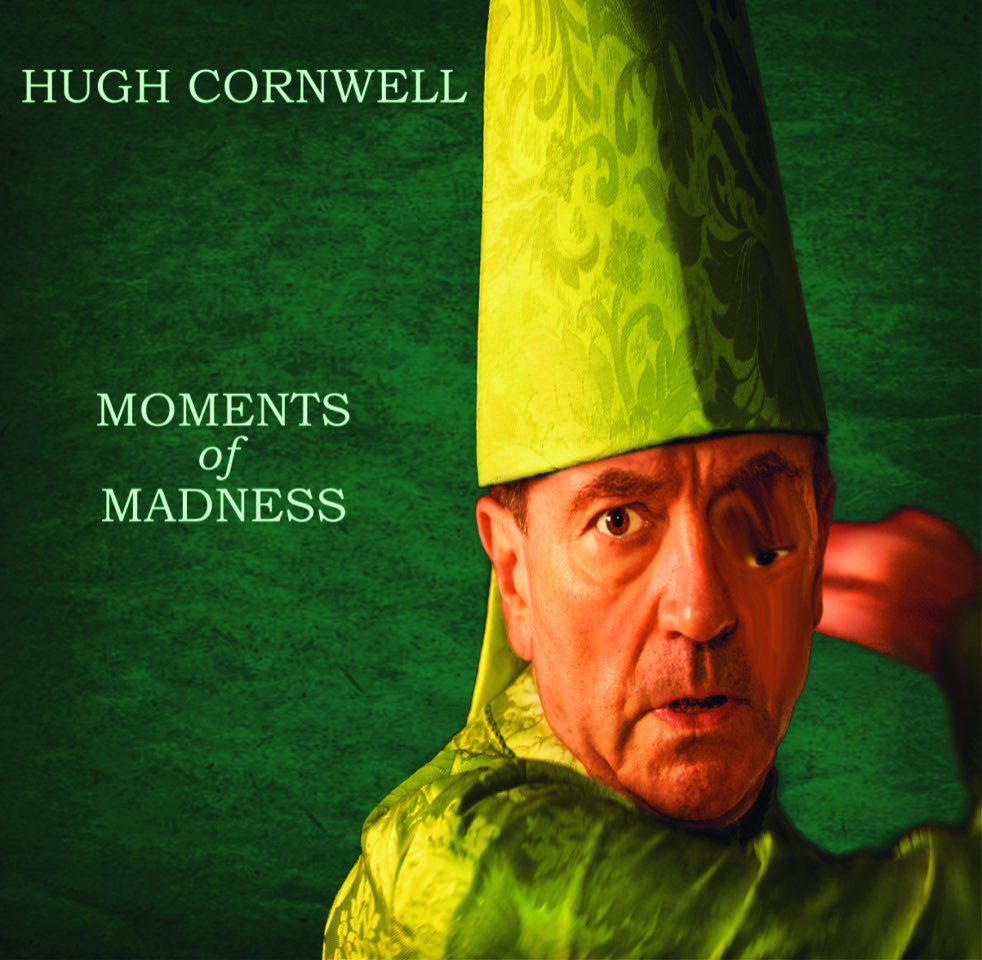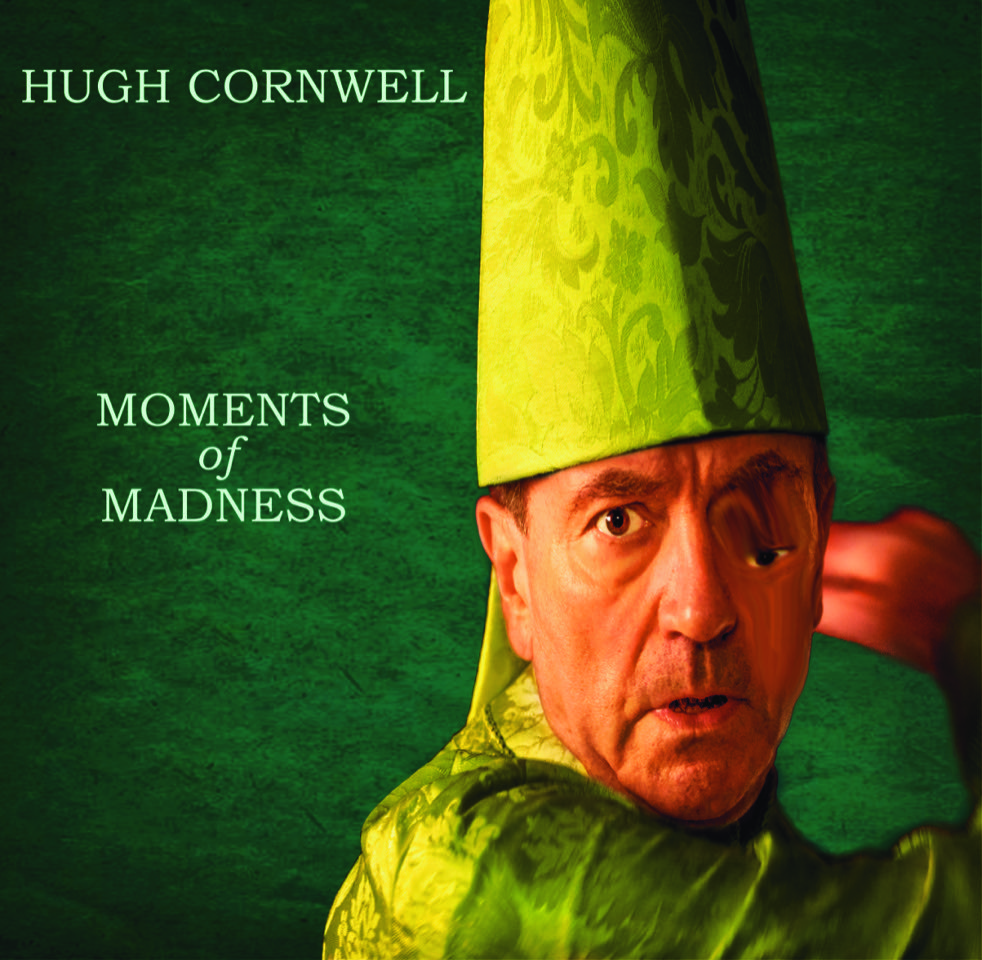 MOMENTS of MADNESS RELEASED THIS FRIDAY OCTOBER 21ST
HUGH ON TOUR

Hugh will embark on a 21-date "Planet Rock presents" nationwide UK tour from November 4 to December 3 2022.

Tickets are available now from https://thegigcartel.seetickets.com/tour/hugh-cornwell.

The three postponed dates will now take place 5/6/7 December 2022 – details below.

* guest of The Undertones
(AC) Acoustic

| | | | |
| --- | --- | --- | --- |
| Date | Location | Venue | Book |
| 22/10/22 | BEXHILL | * DLW Pavilion | Tickets |
| 24/10/22 | NOTTINGHAM | Rough Trade | Tickets |
| 25/10/22 | EAST LONDON | Rough Trade | Tickets |
| 26/10/22 | BRISTOL | Rough Trade | Tickets |
| 04/11/22 | MILTON KEYNES | Stables | Tickets |
| 05/11/22 | HULL | The Welly | Tickets |
| 09/11/22 | EXETER | Phoenix | Tickets |
| 10/11/22 | SOUTHAMPTON | The 1865 | Tickets |
| 11/11/22 | CARDIFF | Y Plas | Tickets |
| 12/11/22 | BRIGHTON | Concorde 2 | Tickets |
| 13/11/22 | BRISTOL | The Fleece | Tickets |
| 16/11/22 | LINCOLN | Platform | Tickets |
| 17/11/22 | BURY ST ED | The Apex | Tickets |
| 18/11/22 | NEWCASTLE | Northumbria Uni SU | Tickets |
| 19/11/22 | LEEDS | Brudenell SC | Tickets |
| 20/11/22 | CHESTER | Live Rooms | Tickets |
| 23/11/22 | SOUTHEND | Chinnery's | Tickets |
| 24/11/22 | ISLINGTON | Assembly Hall | Tickets |
| 25/11/22 | BILSTON | The Robin | Tickets |
| 26/11/22 | MANCHESTER | Gorilla | Tickets |
| 27/11/22 | DERBY | The Venue | Tickets |
| 30/11/22 | CARLISLE | Old Fire Station | Tickets |
| 01/12/22 | EDINBURGH | La Belle Angele | Tickets |
| 02/12/22 | GLASGOW | The Garage | Tickets |
| 03/12/22 | ABERDEEN | Lemon Tree | Tickets |
| 05/12/22 | NOTTINGHAM | Rescue Rooms | Tickets |
| 06/12/22 | NORWICH | Waterfront | Tickets |
| 07/12/22 | GUILDFORD | Boiler Room | Tickets |
| 12/04/23 | BELFAST | Black Box (AC) | Tickets |
| 13/04/23 | DUBLIN | Pepper Canister (AC) | Tickets |
| 14/04/23 | GALWAY | Roisin Dubh (AC) | Tickets |
| 15/04/23 | CORK | St. Luke's (AC) | Tickets |
| 11/05/23 | BERLIN (GER) | Passionskirche | Tickets |
| 14/05/23 | UDEN (NL) | De Pul | Tickets |
| 15/05/23 | BENSHEIM (GER) | Musiktheater Rex | Tickets |
| 16/05/23 | COLOGNE (GER) | Kulturkirche | Tickets |
| 17/05/23 | MUNICH (GER) | Muffat | Tickets |
| 19/05/23 | LINZ (AUSTRIA) | Posthof | Tickets |
| 20/05/23 | REGENSBURG (GER) | Airport | Tickets |
| 21/05/23 | AMSTERDAM (NL) | Melkweg | Tickets |
---
Follow Hugh Cornwell on Socials…
---
More of the latest from Punktuation: