The Black feminist punk band ready a stateside tour for second album 'Back Home'
Hot off the heels of a successful UK tour, Black feminist punk band Big Joanie are off to the US for a run of dates.
Their first US tour will see them playing in support of second album 'Back Home', beginning with a 19 March show at Denver's Larimer Lounge.
The March and May shows have already had to be expanded, with the trio adding a second Brooklyn date at Baby's All Right, after their Union Pool gig quickly sold out.
The latest album, the follow up to 2018's brilliant 'Sistahs', features the singles 'In My Arms' and 'Happier Still'.
Speaking to Punktuation last year, singer and guitarist Stephanie Phillips explained how their new album differs from their debut.
"We took our time recording this album and worked around different things that were going on in our lives. We wanted to try and incorporate new instruments and write in different ways, playing around with different synthesizers and drum machines."
"'Back Home' is a much more polished album than our debut, mainly because we were able to think about how we want to present ourselves more."
Information about Big Joanie's US tour tickets is available on their website, alongside details of January/February dates in the Netherlands and France
Follow Big Joanie on Their Socials
Need more Punk In Your Life?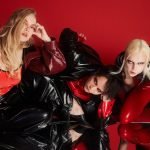 New Releases
Band Unveils Title Track as Final Single Ahead of Album Release, Accompanied by Self-Made Music Video
Punk News
Frenzal Rhomb Takes Over Iconic Aussie TV Music Show 'Rage' For What Promises To Be a Punk-Rock Extravaganza!
<div class='heateor_sss_sharing_title' style="font-weight:bold"
Read More »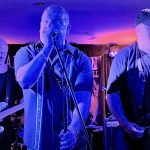 Punk Features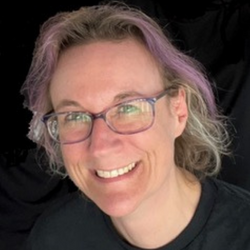 New punks on the London block Denizens played their 2nd ever gig in West London on Saturday, showcasing their debut EP 'Mind Control'. Punktuation's Ruth
Read More »
I'm a punk rock aficionado, martial arts pupil and fair-to-middling student of the Bengali language. I'm also a journalist, writer and editor, specialising in medicine and technology.
Click on Dom's photo for more of his articles