"Bands like The Slits, X-Ray Spex and The Raincoats were so forward thinking, I would love to have a legacy like any of them."
With the release of their second album, on Daydream Library in the UK and Kill Rock Stars in the US, Big Joanie are ready to bring their unique brand of feminist punk to the entire world. Punktuationmag.com's ROGER KASPER caught them supporting the Idles at Brixton earlier this year.
The difficult second album. Is this a musical myth or a musical fact? How did you find recording your second album?
I think every album is difficult because you feel like you're wrung yourself dry of any lyrics and creativity. It's impossible to imagine another album will exist after finishing one. I think we took our time recording this album and worked around different things that were going on in our lives. We wanted to try and incorporate new instruments and write in different ways, playing around with different synthesizers and drum machines. I think Back Home is a much more polished album than our debut, mainly because we were able to think about how we want to present ourselves more.
On 'Back Home', there's quite a departure in sound from your debut, Sistahs. Did you feel you had to make a difference – by making a fuller sound – to remain ahead of the game?
We just wanted to try new things. We don't really consider what other people are doing necessarily or allow that to influence us, but we had already made Sistahs, and we didn't want to make the same thing again. It would be creatively boring just to recreate our debut. We didn't know anything about making an album or working with a producer when we made Sistahs, so we were quite naive. After that experience, we knew going into making Back Home that we could really build on our sound and create a whole world in an album.
What influence did IDLES have on you when you supported them earlier this year? What did you pick up from them?
I think whenever we play support with bigger bands like IDLES it definitely influences our approach to things. We really got on with the IDLES crew and band and loved touring with them. Watching them play it definitely influenced how we approach our live set, making sure we don't leave any awkward silences in and know how to create sets to fill bigger stages.
Did you experience any negative reaction from fans of IDLES (or other bands you supported). I seem to remember a sexist remark aimed at Estella because of the length of her skirt she was wearing at Brixton.
I don't remember hearing a remark about Estella's skirt. I think IDLES fans are very committed to the band and a lot of them are really not that interested in seeing the support band. This meant that some of the early shows were a bit flat when we were playing. I think we did eventually win the crowd around after a few shows and now whenever anyone comes up to us, they often say they first saw us supporting IDLES.
A common theme on Sistahs is former friendships. The theme reappears in the new album. Did ex-friends find your decision to follow your punk hearts too hot to handle?
I think friendships are really important and can be as hurtful when they fall apart as a romantic relationship. All of my friends are punks so the band or punk hasn't been the thing that's got in the way of our friendship. People grow apart or you stopped speaking for an unknown reason, and it's only years later after some reflection that you realise the reason the relationship broke down. I think those themes will always be a part of songwriting in some way because they're interesting to explore.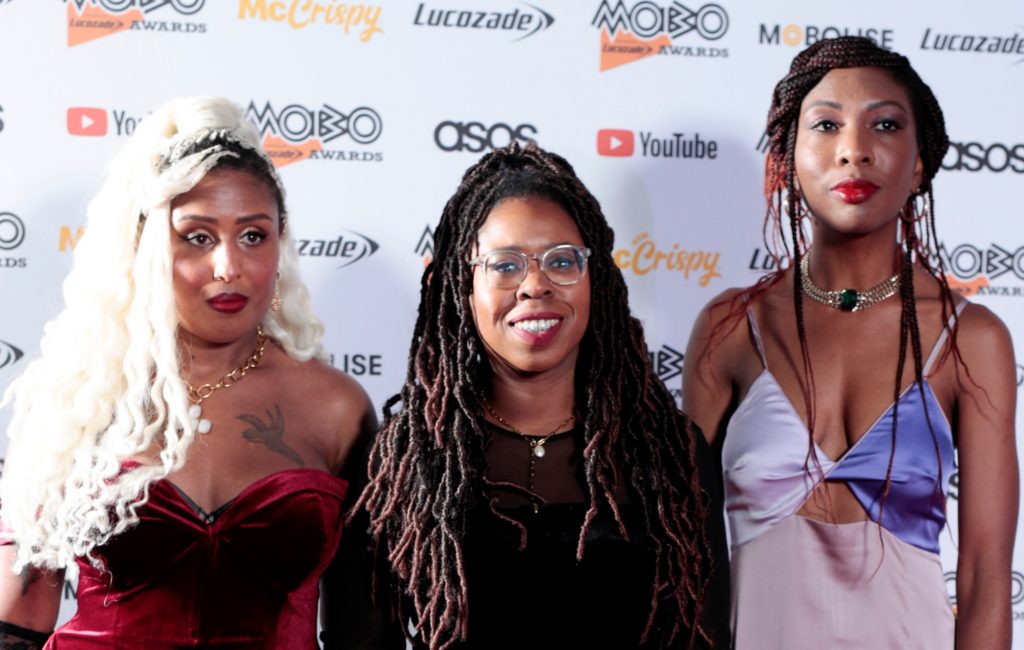 How frustrating is it to try and follow the punk DIY ethic but having such long lead-in times for albums etc? In 1977, bands recorded two albums in months! Do you feel held back by the current process?
It's definitely frustrating. I think the vinyl delays have got worse, and it means bands often have to wait a year until they can release an album they recorded and even then it might still be delayed if there are issues at the factory. I'm not sure how anything will change without investment in the industry and building more factories in the UK and across Europe.
What do you think of the old generation of punks – from the 'first wave'?
I admire them because even though I love so much of that scene, I think about what it was like for Black women in the '70s, and I don't think I could have dealt with being in that environment. I also don't think I would have dealt well with the spitting, but that's another thing. Bands like The Slits, X-Ray Spex and The Raincoats were so forward thinking, I would love to have a legacy like any of them.
Do you think you'll play Rebellion festival next year?
I don't know if we're playing Rebellion festival. I don't think we've been invited and I haven't been before.
Your admiration for ground-breaker Poly Styrene is well known. Which other women in the first wave of punk do you really admire? Siouxsie Sioux? Pauline Murray? Ari Up? Or someone else?
Wow, so many women. I love Pauline Black, Lora Logic, Ari Up, Viv Albertine, Siouxsie Sioux, The Raincoats, Kleenex/Lilliput, Delta 5 and so many more women.
Do you have a guilty pleasure? I love The Stranglers, Bar Stool Preachers, Panic Shack, Manics, Stiff Little Fingers – but still have a soft spot for The Carpenters (don't judge me!!). Over to you….
Hmm, I probably have loads of guilty pleasures, but I just don't always think about it in that way. I like a lot of pop and have been listening to lots of old '80s stuff that was probably cheesy when it first came out but out of context is just well-written pop songs. I like the Carpenters, but they were a good band. Early Whitney Houston pop songs are actually really amazing, mainly because of how talented a singer she really was. I recently discovered Paul Simon's Graceland album and really love the big songs on there.
Big Joanie are Stephanie Phillips (guitar and vocals), Estella Adeyeri (bass guitar and vocals), and Chardine Taylor-Stone (drums and vocals). Their new album Back Home can be streamed – or purchased here. The group tour the UK starting in Bristol on 6 January. Full dates are here.
---
Follow Big Joanie on Their Socials
---
Read more of the latest in punk
I'm Roger Kasper, 55. A punk since October 77 when the Stranglers rocked Top of the Pops with No More Heroes. Journalist since 1983 with stints on national newspapers and magazines and editor of local papers. I'm Gravesend born and dragged up I keep poultry, garden, run and generally make a nuisance of myself!