The debut LP from East Coast hardcore band Bent is a communal catharsis with scope and ambition.
Formed in 2020, Massachusetts 5-piece Bent have released their first LP- 'Imaginal'- and it joins the cohort of hardcore releases that show a subgenre of punk that is as strong and vibrant as ever.
Drawing on a range of influences, there are moments of experimentation throughout this 10 track release but always with the hardcore staples of bombastic, throaty vocals, dirge riffs and a general full, heavy sound. It is pretty uncompromising but that's not to say there are not moments of peace or instrumental breakdowns as there absolutely are. It is definitely an album that can keep you on your toes.
Comprised of Dustin Yager (guitar), Ben Delozier (vocals), Marc Seedorf (guitar), Craig Lynde (bass) and Monte Arnstam (drums), Bent formed as the world stopped during the global pandemic and the band describe the album as "birthed in agonizing stillness":
"The entire world had suddenly stopped. Our lives had come to a screeching halt. All distractions gone. All business ceased. Nothing to race to keep up with. Just wide open deafening space with no one else but ourselves. All that space for the flood of thoughts and feelings. The ones giving voice to the parts of ourselves that we had been avoiding and drowning out with the drone of our busy lives."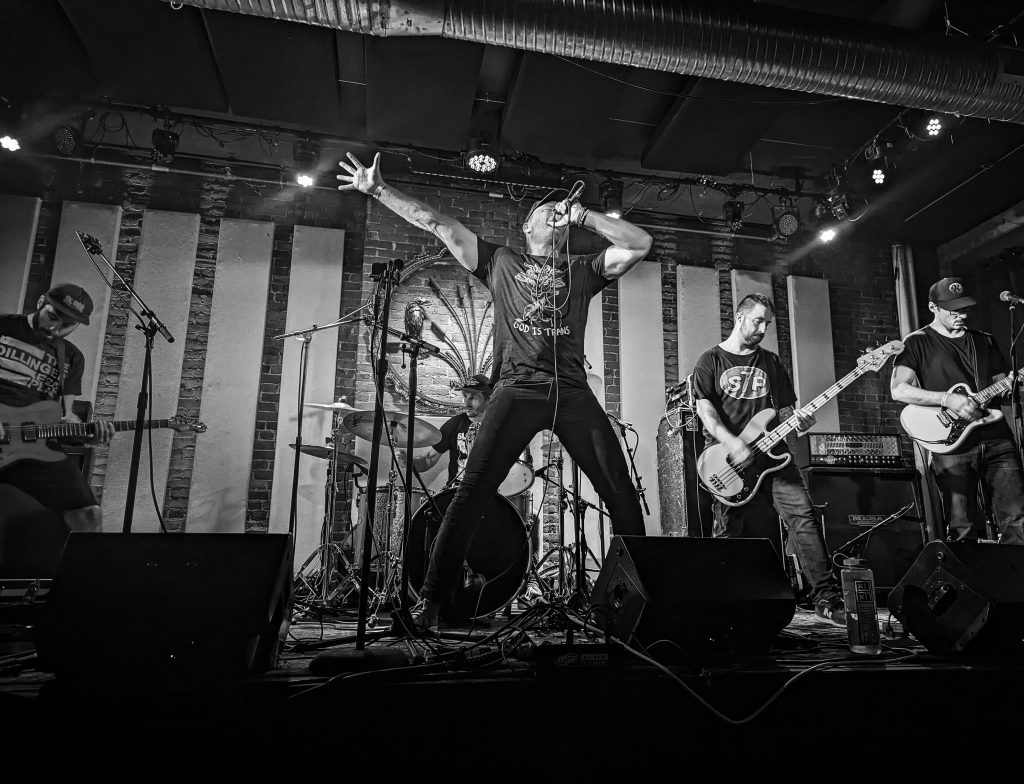 Yager began writing the songs that would eventually become 'Imaginal' as a way to find an anchor and creative outlet during such an unprecedentedly turbulent time. Originally intended for a destiny of sitting in a computer folder, it was a friend's encouragement that saw the songs eventually shared beyond Yager's ears and here the band are with a solid and accomplished full album to share with the world.
It's a heavy hardcore/metalcore album sure (think Every Time I Die or Comeback Kid) but there's much more going on beneath the surface than a uniform, relentless barrage of metal components. Tracks like 'Trigger Safety Happy' lead us in with a distinctly old school punk riff before branching out into the metal territory; 'Okazaki' pounds along with a sharp and consistent drum whack and a sing-a-long chorus.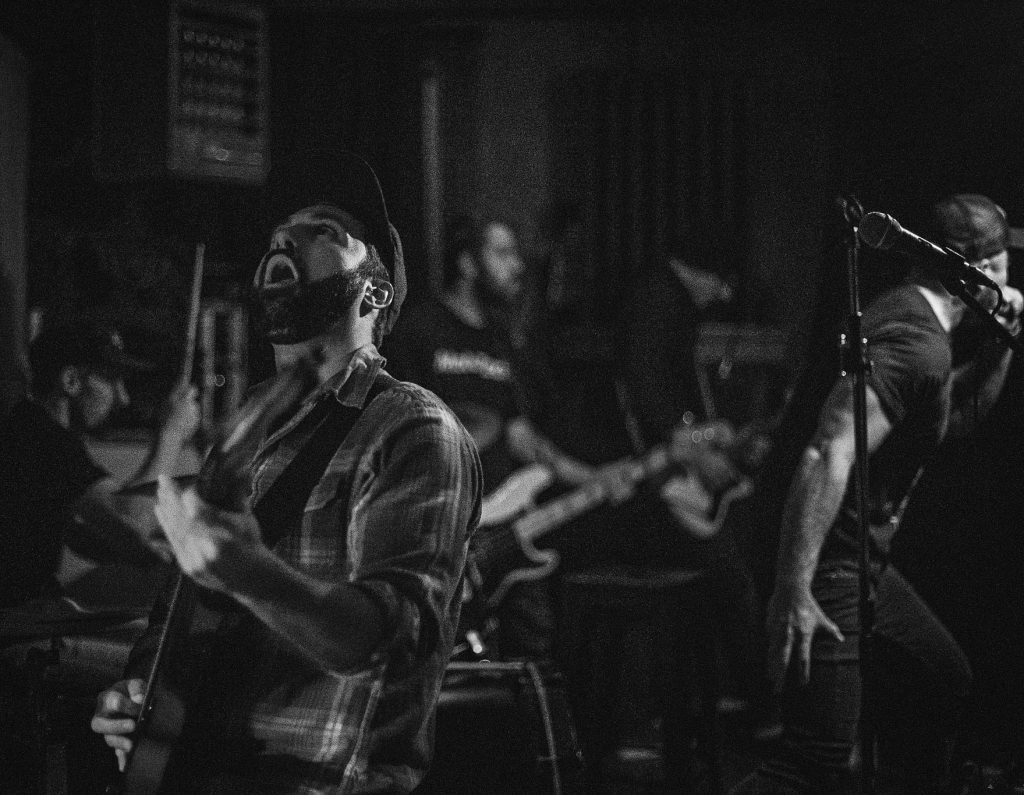 'Hallucination State' (my personal favourite track on 'Imaginal') has an unnerving, whirling siren ever-present, like some sort of nuclear alarm but there's so many mini breakdowns and tone shifts in the track, it really showcases the band's creativity.
Title track 'Imaginal' has an oi punk reminiscent chorus and the penultimate track 'FIVE' is an unexpected instrumental- one and a half minutes of a dreamy, ethereal soundscape that makes the juxtaposition with the heavy finale 'Haunting' even more jarring.
The whole album fades out into static and leaves you with a lot to digest, including marvelling at Delozier's incredibly versatile vocal patterns and the tightness and aplomb of the whole band.
There's a real spiritual and existential underpinning to the creation of the album and what the band want to achieve for listeners in joining them in the catharsis that is 'Imaginal':

"This music, these lyrics… they are the transcript of our conversation with our own falling apart. These songs are a reflection on what emerges when things become painfully still long enough to understand their motion. Still enough to be able to hear what hasn't been heard in a long time. Still enough to feel the ache of our own heart for something that has yet to be.

Most importantly, we wrote this album as a reminder to everyone who needs to hear it… You are not alone. You are a part of and held by all things. We are here to be that reminder to each other".


'Imaginal' is out now on all major streaming platforms. Check your preferred platform and see how you can purchase HERE.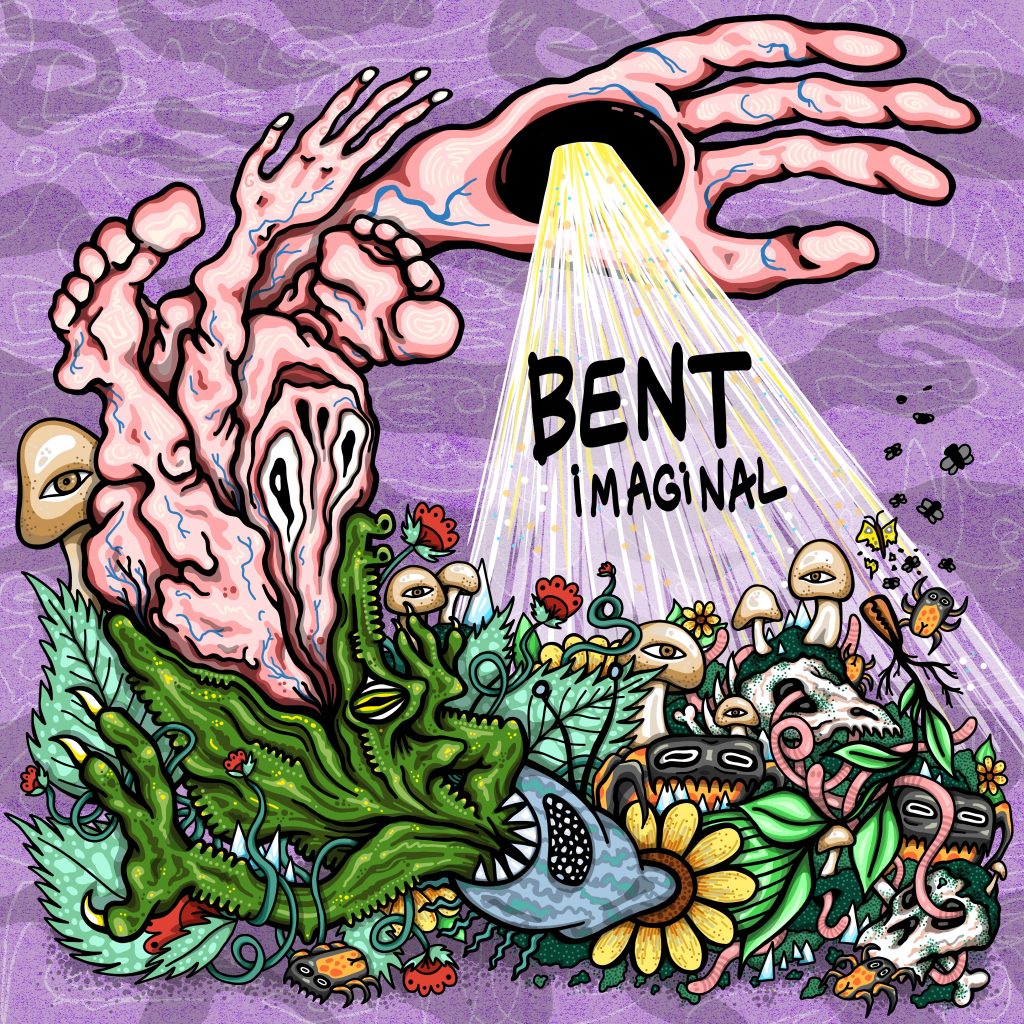 Still Life
Trigger Safety Happy
Love Lust Blues
Okazaki
Hallucination State
Imaginal
Chasing Memories
Hester
FIVE
Haunting
Follow Bent on Their Socials
Need more Punk In Your Life?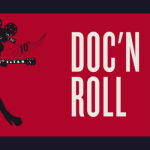 Punk News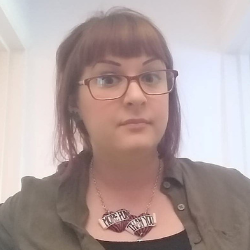 In it's 10th year, the Doc'N Roll Film Festival is celebrating a decade of inspiring, entertaining and vital films about the musicians we love.
Read More »