Iconic British rockers tour Australia in April with Sydney & Adelaide shows sold out.
British iconic punk and new wave rockers, The Stranglers, will be in Australia, playing shows across five cities next month. The shows in Sydney and Adelaide have SOLD OUT with very limited tickets remaining for Melbourne, Brisbane and Newcastle!
Joining The Stranglers on all shows are Psych Rock trio Heavy Amber, from Naarm, Victoria.
Although inspired by the 60's and 70's golden age of rock and roll, Heavy Amber is a wholly modern experiment fusing feelings of love and loss to create an out-of-the-box, genre-defying, fluid performance.  A sonic union of hard-driven guitars and earthy bass grooves, their smooth dynamic includes members Kasinda Faase (guitars/vox) Sienna Laycock (bass/vox) and Samuel Drew-Rumoro (drums).
Don't miss being swept up high on the wave of The Stranglers' powerful sound, pounding rhythms, soaring melodies, quirky humour and thrillingly daring musicianship for an exhilarating live experience.First forming in 1974, the band's no bullshit attitude saw the band blaze an experimental trail, from Art Rock to Goth to New Wave Pop, inspiring a wave of prog rock guitar players and confrontational vocalists to find their roots in The Stranglers' unabashed confidence. 
Promising a set that will be covering tracks from their extensive catalogue spanning over 45 years, fans can expect to hear timeless hits like Golden Brown, Always the Sun, No More Heroes, Strange Little Girl and Peaches.
Tuesday, April 18: The Gov, Adelaide SOLD OUT
Wednesday April 19: Northcote Theatre, Melbourne
Friday, Apr 21: The Tivoli, Brisbane
Saturday, April 22: The Metro, Sydney SOLD OUT
Sunday, April 23: Cambridge Hotel, Newcastle
Follow The Stranglers on Their Socials
Need more Punk In Your Life?
New Releases
Problem Patterns drop empowering single 'Letter of Resignation' via new label home Alcopop! Records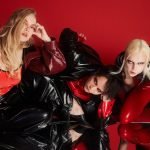 New Releases
Band Unveils Title Track as Final Single Ahead of Album Release, Accompanied by Self-Made Music Video
Punk News
Frenzal Rhomb Takes Over Iconic Aussie TV Music Show 'Rage' For What Promises To Be a Punk-Rock Extravaganza!
<div class='heateor_sss_sharing_title' style="font-weight:bold"
Read More »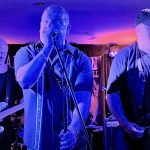 Punk Features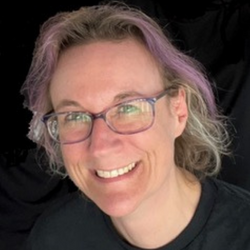 New punks on the London block Denizens played their 2nd ever gig in West London on Saturday, showcasing their debut EP 'Mind Control'. Punktuation's Ruth
Read More »
New Releases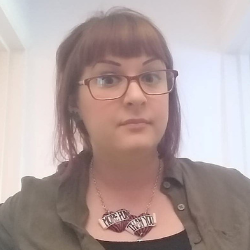 UK ska punk stalwarts Random Hand are back with the announcement of a new album later this year and a new single- 'Lifejackets'- out now!
<div
Read More »
Punk Festivals
As Punktuation continues its coverage of some great punk festivals, we were there for Punk On the Peninsula, in the beautiful Scottish countryside!
<div
Read More »
Punktuation Magazine For All Your Daily Punk News, Features, Interviews, Lifestyle and more!