'There's No Place in This World For Me' combines punk rock with American folk to bring a new Menzingers sound.
In their new track, the Philly based foursome go in a slightly different direction, channelling the storytelling traditions of old Americana/roots music, with their trademark punk rock grit.
This combo seems such a perfect fit for vocalist Greg Barnett's rasping style, it manages to explore new territory whilst still keeping that unique Menzingers sound. 
The band said of the single:
"Very excited to share our new single, 'There's No Place In This World For Me' from our upcoming album that… well we can't go into details just yet but trust us, it's coming soon! This song is an anthem for anyone stuck between where they are and where they want to be."
So we know there's a new album coming but details are few and far between so we'll have to watch this space! 
In the meantime, you can check out the black and white video for this new single:
Featuring singers/guitarists Greg Barnett and Tom May, bassist Eric Keen, and drummer Joe Godino, The Menzingers formed as teenagers in their hometown of Scranton, PA in 2006, then later relocated to Philadelphia. The band made their Epitaph debut with 2012's 'On The Impossible Past', which was voted Album of the Year by Absolute Punk, Punk News and Rock Sound.
Over the last 17 years, the band have gathered a strong following amongst punk fans thanks to their consistent output and anthemic punk rock tracks. 
'There's No Place In This World For Me' is out now. Stream HERE. 
A new album is coming soon…keep an eye on Punktuation for news!
Main pic credit: Danielle Dubois
Follow The Menzingers on Their Socials
Need more Punk In Your Life?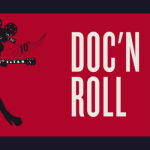 Punk News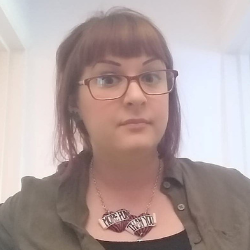 In it's 10th year, the Doc'N Roll Film Festival is celebrating a decade of inspiring, entertaining and vital films about the musicians we love.
Read More »