Chosen by the Philadelphia Eagles as part of the official 'Eagles Gameday Series Soundtrack', the song was played in stadium and was also featured on the team's socials leading up to the Super Bowl, further cementing the band's hometown roots.
Featuring bright guitars, melodic riffs and uplifting lyrics, the track was written during sessions for the band's sixth studio album 'Hello Exile' (2019). Tom May explains, "It's one of the last songs we wrote for the album and finished it in the studio. It's an ode to a dear old friend that passed."
Featuring singer/guitarists Greg Barnett and Tom May, bassist Eric Keen, and drummer Joe Godino, The Menzingers formed as teenagers in their hometown of Scranton, PA in 2006, then later relocated to Philadelphia.
The band made their Epitaph debut with 2012's 'On The Impossible Past', which was voted Album of the Year by Absolute Punk, Rock Sound and Punk News.
Arriving in 2014, their fourth album 'Rented World' was praised as "packed with clever songwriting" by The New York Times and "a colossal fist-pumper" by Stereogum.
In February 2017, The Menzingers released their fifth album 'After the Party', which landed on best-of-the-year lists from outlets like Clash and Noisey, with Stereogum praising its "almost unfairly well-written punk songs."
Fall of 2019 saw the release of 'Hello Exile', the band's "boldest and most self-assured album" according to Pop Matters, coming back with reimagined version 'From Exile' (2020) a year later.
The band are on tour throughout May and June including appearances at UK Punk Festival Slam Dunk in May. 
Main Photo Credit: Jess Flynn
27-5-2023 – Hatfield, UK – Slam Dunk Festival (South)
28-5-2023 – Leeds, UK – Slam Dunk Festival (North)
30-5-2023 – Dunkerque, FR – 4 Ecluses
31-5-2023 – Paris, FR – Elysee Montmartre
2-6-2023 – Nurnberg, DE – Rock im Park
3-6-2023 – Nurburg, DE – Rock Am Ring
4-6-2023 – Linz, AT – SBAM FEST
5-6-2023 – Ljubljana, SI – Kino Siska
6-6-2023 – Bratislava, SK – Refinery Gallery
7-6-2023 – Budapest, HU – Budapest Park
8-6-2023 – Interlaken, CH – Greenfield Festival
10-6-2023 – Hradec Kralove, CZ – Rock For People
11-6-2023 – Warsaw, PL – Rock For People
13-6-2023 – Essen, DE – Turock
14-6-2023 – Darmstadt, DE – Oettinger Villa
15-6-2023 – Hannover, DE – Musikcentrum
17-6-2023 – Dessel, BE – Graspop Metal Meeting 2023
23-6-2023 – Hamburg, DE – Booze Cruise Festival
24-6-2023 – Ysselsteyn , DE – Jera On Air Festival 2023
25-6-2023 – Gräfenhainichen, DE – Full Force
Follow The Menzingers on Their Socials
Need more Punk In Your Life?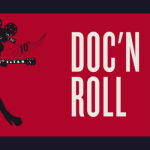 Punk News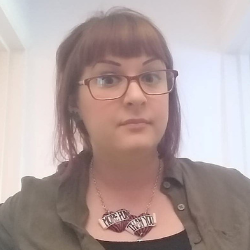 In it's 10th year, the Doc'N Roll Film Festival is celebrating a decade of inspiring, entertaining and vital films about the musicians we love.
Read More »