LA pop punk trio Sweet Gloom give us another glimpse of their upcoming debut album with new single 'Deal Me Peace'.
Asian Man Records strikes again with another band on their roster that deliver impeccably crafted melodic pop punk that will have you bopping and pogo-ing around your room. 
The DIY record label has had some seriously good releases over the past year that have become favourites at Punktuation towers including tracks by Doki Doki, Sarchasm and The Abruptors amongst others. 
And now….we can add Sweet Gloom to that list! If this track is reflective of the quality we have coming with the band's album 'Reverie' then we are in for a treat.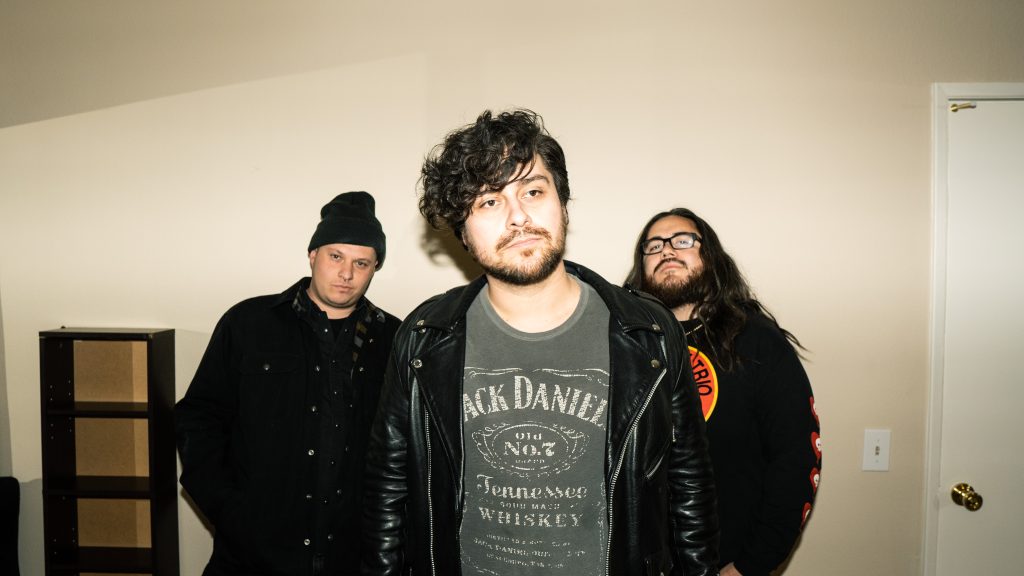 The story of the song is described by singer Jaake Margo as a macabre story about "revelling in misery and longing for a way out". And certainly the chorus' refrain of "Why do I just wanna die all the time?" is an undoubtedly dark lyric that is juxtaposed against the catchiest, most upbeat power pop song you will hear this Summer. 
The sentiment is echoed in the music video where drummer Morris Carrillo is shadowed by the grim reaper as he goes about a normal morning. The reaper appears as Carrillo's rideshare driver and pops up again and again as Carrillo browses for cereal, cartwheels down the sidewalk, and gives chase down a busy pier where seemingly no one else can see his pursuer.
Featuring Jaake Margo of Asian Man Records favourites Get Married onlead vocals and guitar, and bassist and vocalist Chris Clark(Wiretap Records' Tiny Stills) they bring introspective songs about feeling inadequate to the table, but with pure raw energy, a magnetic stage presence, and endless melodic hooks.
Rounded out by powerhouse drummer and notorious L.A. hunk Morris Carrillo, Sweet Gloom is a wild and boundary-blasting punk band, eager to leave their stamp on pop music with each and every sha-la-la.
Whilst we wait patiently for the full debut album, make sure you get hold of this single and check out Sweet Gloom's previous track 'Hollywood Love'. 
'Deal Me Peace' is out on May 9th! Listen on your preferred service HERE.
The band are also on tour with Startle throughout June. 
Feature pic by James Duran
Follow Sweet Gloom on Their Socials
Need more Punk In Your Life?
New Releases
Problem Patterns drop empowering single 'Letter of Resignation' via new label home Alcopop! Records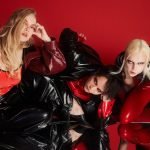 New Releases
Band Unveils Title Track as Final Single Ahead of Album Release, Accompanied by Self-Made Music Video
Punk News
Frenzal Rhomb Takes Over Iconic Aussie TV Music Show 'Rage' For What Promises To Be a Punk-Rock Extravaganza!
<div class='heateor_sss_sharing_title' style="font-weight:bold"
Read More »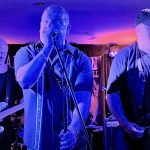 Punk Features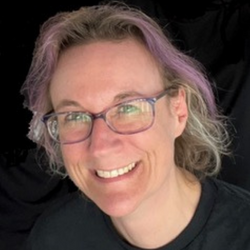 New punks on the London block Denizens played their 2nd ever gig in West London on Saturday, showcasing their debut EP 'Mind Control'. Punktuation's Ruth
Read More »
New Releases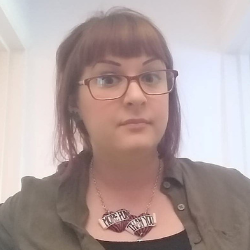 UK ska punk stalwarts Random Hand are back with the announcement of a new album later this year and a new single- 'Lifejackets'- out now!
<div
Read More »
Punk Festivals
As Punktuation continues its coverage of some great punk festivals, we were there for Punk On the Peninsula, in the beautiful Scottish countryside!
<div
Read More »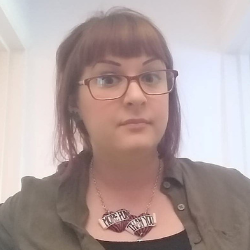 I'm Molly Tie- I am the UK Editor for Punktuation and a general punk enthusiast! I play drums (badly), write a lot about punk (not as badly) and I'm particularly interested in issues relating to women in the music scene.