The new album, co-curated by Henry Rollins, is packed with classic, inspirational tracks by Circle Jerks, Adolescents, Middle Class, Dead Kennedys, T.S.O.L and more.
Galvanised by the first wave of punk but denied the major label support given to CBGB denizens like the Ramones, hardcore was faster, harder and angrier than anything that had come before it.
The bands knew they would have to do-it-themselves, and local hardcore scenes provided crucial support to the bands that emerged from garages and practice spaces with their 'anti-parent' music.
Hugely important contributions to North American hardcore were made in places like Vancouver, whose D.O.A. popularised the term with their 1981 album 'Hardcore '81', and Washington DC, home to Bad Brains and Minor Threat. But one of the largest and most influential scenes sprung up on the West Coast.
A new double LP compilation captures much California's early history of hardcore punk and 'Suburban Annihilation' features almost all the key bands making waves in the sunshine state from 1978 to 1983.
Documenting the explosion of uncompromisingly aggressive music that emerged almost simultaneously from the region's major cities and beach areas, the album has been co-curated by Henry Rollins, who experienced the California hardcore scene first hand when he joined Black Flag as its fourth singer in 1981.
Black Flag themselves – and indeed any SST Records bands – may be one notable omission from the set, but it does showcase many of the West Coast's key hardcore bands with acts like Circle Jerks, Adolescents, Middle Class, Dead Kennedys and T.S.O.L.
It heads out of the gate with a 1-2 punch from the Adolescents snarling 'I Hate Children' and the year zero of Middle Class's minute-long 'Out Of Vogue', the latter arguably the first hardcore release, predating Black Flag's 'Nervous Breakdown' by a year when it was released in January 1978.
There's more foundational hardcore from Dead Kennedys, represented by 'Chemical Warfare' and 'California Über Alles', and Circle Jerks, who also contribute two tracks – 'Beverley Hills' and 'Live Fast Die Young'.
But the album's tight geographical focus really pays off when it digs deep into the California scene. There's the surf punk of Agent Orange's 'Bloodstains' as well as lesser-known gems from The Simpletones, who bring bone-headed vocal chants to 'I Like Drugs', and Eddie and the Subtitles' chugging 'American Society'.
The deep cuts continue with the blues-tinged outlaw of The Gun Club's 'She's Like Heroin to Me' and 'Helium Bar' from Weirdos, who can't help showing their '50s rock and roll inspirations amid the clatter.
It's the first in the Futurismo label's new 'Altered Vision' anthology series and 'Suburban Annihilation' is a vital document of a vibrant scene that's packed with classic tracks. It's music that would lay the ground for many of the roads punk rock would take after those heady early years of hardcore.
Adolescents – I Hate Children
Middle Class – Out Of Vogue
Agent Orange – Bloodstains
Dead Kennedys – Chemical Warfare
Simpletones – I Like Drugs
Suicidal Tendencies – Fascist Pig
S.O.L. – Abolish Government/silent Majority
Circle Jerks – Beverly Hills
Wasted Youth – Fuck Authority
The Gun Club – She's Like Heroin To Me
Redd Kross – Burn Out
China White – Live In Your Eyes
Circle Jerks – Live Fast Die Young
Negative Trend – How Ya Feeling?
Eddie And The Subtitles – American Society
Channel 3 – Manzanar
Flipper – Ha Ha Ha
Rikk Agnew O.c. – Life
Social Distortion – Playpen
Dead Kennedys – California Über Alles
Shattered Faith – I Love America
The Weirdos – Helium Bar
Middle Class – Insurgence
Germs – Communist Eyes
Adolescents – Kids Of The Black Hole
Need more Punk In Your Life?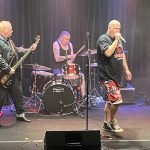 New Releases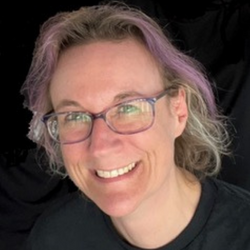 Red Anger 's second album 'Revolution Numb' is as a natural progression from their first. A call for freedom and change, with powerful delivery of
Read More »
I'm a punk rock aficionado, martial arts pupil and fair-to-middling student of the Bengali language. I'm also a journalist, writer and editor, specialising in medicine and technology.
Click on Dom's photo for more of his articles