Hey Australia, Henry Rollins is headed your way on his 'Good To Meet You' spoken tour. He will be in 'The Lucky Country' this June.
The punk-rock legend and former Black Flag singer just announced a  spoken tour of Australia, his first since 2016. After numerous Covid-19 cancellations, Henry is set to kick off in Perth on June 5 and end in Hobart, Tasmania July 3 with Rollins hitting up 17 cities and 18 shows in total (two shows in Brisbane on Thursday, June 15, and Friday 16). 
Rollins tours Australia after jetting around Europe, where he's currently talking his arse off around Croatia, Poland, Finland, Sweden, Germany, France,  the UK — and a few more inbetween.
The tour will give audiences a chance to see Rollins performing his own spoken word material — which is always entertaining and often hilarious — but it'll also be a chance for him to reflect on the past seven years. He'll look back over his career as an actor, author, and radio host, as well as his time with Black Flag and Rollins Band.
Rollins has long been one of the most beloved figures in punk music history; he's been around for more than four decades now, first coming to fame as the frontman for Black Flag before going on to have a successful career in radio hosting and acting (he starred in Sons of Anarchy). He's also written multiple books, including the best-selling Get In The Van: On The Road With Black Flag and most importantly is a massive fan of The Ruts/Ruts DC.
With a three-decade-plus love affair with Australia, Henry Rollins is passionate about the country and Aussie punk so the 'Nice To Meet You' tour is not to be missed.
Henry Rollins tours Australia in June and July 2023, with ticket pre sales from 11am local time on Monday, February 13 and general sales from 11am local time on Wednesday, February 15. Head to the tour website for further information.
Monday, June 5 — ​Perth Concert Hall, Perth
Tuesday, June 6 — ​Margaret River HEART, Margaret River
Thursday, June 8 — ​Thebarton Theatre, Adelaide
Friday, June 9 — ​Araluen Arts Centre, Alice Springs
Saturday, June 10 — ​Darwin Entertainment Centre, Darwin
Tuesday, June 13 — ​Cairns Performing Arts Centre, Cairns
Thursday, June 15–Friday, June 16 — ​The Tivoli, Brisbane
Saturday, June 17 — ​The Events Centre Caloundra, Sunshine Coast
Tuesday, June 20 — ​Llewellyn Hall ANU, Canberra
Wednesday, June 21 — ​Ulumbarra Theatre, Bendigo
Thursday, June 22 — ​Civic Hall, Ballarat
Saturday, June 24 — ​Hamer Hall, Melbourne
Tuesday, June 27 — ​Anita's Theatre, Thirroul
Wednesday, June 28 — ​State Theatre, Sydney
Friday, June 30 — ​Newcastle City Hall, Newcastle
Sunday, July 2 — ​Princess Theatre, Launceston
Monday, July 3 — ​Odeon Theatre, Hobart
Follow Henry Rollins on Socials
Need more Punk In Your Life?
My Punk Top Ten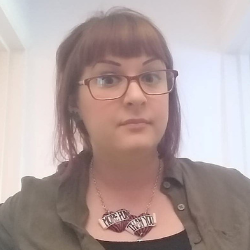 From Capdown to Goldfinger, Random Hand's Robin Leitch talks Punktuation through his top 10 ska punk tracks!
Read More »
I'm a London born and bred music journalist, a mediocre bass player and the occasional strummer of the guitar. In the '80s I worked in recording studios and made a few records you'd probably recognise. I have written a couple of books and made the odd media appearance as a music commentator. I now call Brisbane home.