From nursery rhymes to TV themes, these punk rockers turned childhood classics into mosh pit anthems!
Get ready to rock, punk fans! We're about to take you on a wild ride down memory lane, where your fav punk bands have put their punky spin on some classic children's tunes. So, slip on your DMs, turn up the volume, and let's dive into the world of punk rock-meets-children's songs. Trust us; this is one trip to the playground you won't forget!
Toy Dolls - 'Nellie the Elephant' Original: Mandy Miller (1956)
'Nellie the Elephant' was a children's song originally performed by Mandy Miller in 1956. The Toy Dolls, an English punk band known for their humorous and satirical lyrics, covered the song in 1984. Their punk-infused rendition added an infectious energy to the original, transforming it into a lively and memorable anthem. The Toy Dolls' version has since become a punk staple and further solidifies the band's reputation for putting their unique spin on classic tunes.
The Dickies - 'Banana Splits' Original: The Banana Splits (1968)
The Banana Splits Adventure Hour was a popular children's TV show in the late '60s, and its theme song, 'The Tra La La Song (One Banana, Two Banana)', became a classic. In 1979, punk band The Dickies took this cheerful tune and gave it their own fast-paced, high-energy spin. Their version of "Banana Splits" is a prime example of how punk rock can breathe new life into a nostalgic favourite while retaining its original charm.
The Ramones - 'Spider-man' Original: Paul Francis Webster and Robert "Bob" Harris (1967)
The original 'Spider-man' theme song, composed by Paul Francis Webster and Robert "Bob" Harris, is a classic tune that generations of children have grown up with. The Ramones, covered the song in 1995 for the tribute album "Saturday Morning: Cartoons' Greatest Hits." Their rendition adds a punk flair to the iconic theme, turning it into a fast-paced, energetic anthem that is a perfect fit for the superhero's high-flying adventures.
Avril Lavigne - 'SpongeBob SquarePants Theme' Original: Derek Drymon, Stephen Hillenburg, and Mark Harrison (1999)
The 'SpongeBob SquarePants Theme' is an instantly recognisable tune from the beloved animated TV show. Canadian pop-punk princess Avril Lavigne gave her own spin to the theme song in 2004 for "The SpongeBob SquarePants Movie" soundtrack. Her lively, guitar-driven cover adds a punk edge to the catchy tune and showcases her ability to put her signature stamp on a beloved children's classic.
Our Last Night - 'Flash Back to the 90's Jimmy Neutron' Original: Brian Causey (2001)
'Jimmy Neutron: Boy Genius' was a popular animated TV show in the early 2000s, and its theme song, performed by Brian Causey, became a catchy favourite. Our Last Night, an American post-hardcore band, covered the theme song in a punk-infused style that adds intensity and energy to the original tune. The cover, released in 2018, is a nostalgic trip back to the '90s and highlights the band's talent for reimagining classic tracks.
Green Jelly - 'Three Little Pigs' Original: Traditional Nursery Rhyme
'Three Little Pigs' is a well-known nursery rhyme, and Green Jelly, an American comedy rock band, gave it their unique punk treatment in 1992. Their version, featuring heavy guitars and humorous lyrics, is a creative retelling of the classic children's tale. The accompanying music video, with its claymation visuals, adds to the song's whimsical charm and showcases the band's penchant for blending humour with punk rock.
Punk Rock Factory - 'Let It Go' Original: Idina Menzel
'Let It Go,' a song from Disney film Frozen was originally performed by Idina Menzel in her role as Elsa. The powerful ballad quickly became a beloved anthem for children. Punk Rock Factory, known for their punk covers of well-known songs, decided to tackle the challenge of reimagining 'Let It Go' with their unique spin. With their cover of 'Let It Go,' Punk Rock Factory has proven that even a Disney princess anthem can be transformed into a punk rock masterpiece. 
Me First and the Gimme Gimmes - 'Rainbow Connection'. Original: Kermit the Frog (1979)
'Rainbow Connection' is a heartfelt ballad sung by Kermit the Frog in 'The Muppet Movie' (1979). This beloved tune has been covered by various artists over the years, but punk supergroup Me First and the Gimme Gimmes put their own spin on it in 2011. Their version takes the emotional depth of the original and adds a spirited punk energy, resulting in a cover that is both nostalgic and fresh.
Need more Punk In Your Life?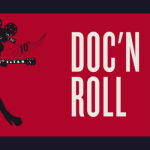 Punk News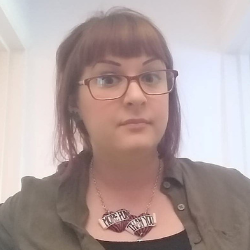 In it's 10th year, the Doc'N Roll Film Festival is celebrating a decade of inspiring, entertaining and vital films about the musicians we love.
Read More »