Still awesome. Still important. Still hectic.
It's impossible to overestimate the influence of Operation Ivy. Rancid didn't come out of nowhere, for one thing. And there's a reason why Boston ska punks Big D and the Kids Table have played a live set covering 'Energy'  in its entirety. 
Depending on how or when they came into your life, you may or may not be under the impression that their single full-length album – 1989's 'Energy' – was 27 songs long.
In fact, the original release on the legendary Lookout! Records boasted nineteen. In 1991 a CD compilation was released which included 'Energy', followed by the band's 1988 EP, 'Hectic', and capped off with 'Officer' and 'I Got No', from Maximumrocknroll's 'Turn It Around' compilation of 1987.
Anyways, 'Hectic' – Operation Ivy's debut EP and one of the very reasons for Lookout! Records' founding – turned 35 years old in January. Let's listen back…
'Junkie's Runnin Dry'. The punk. A song about refusing to conform and (as the liner notes explain) "also about having to work". The gang vocals in the chorus and bridge still sound great. Overall there's an almost (positively speaking) thrashy, thrown-together quality – not what one would think of when they think of thrash – but rather the combination of constant washy cymbals and the guitar tone and gang vocals. In a word: punk. 
'Here We Go Again'. The ska; with an intro that was written and sung by Lint – better known as Tim Armstrong. His voice in Op Ivy was as distinctive as it became in Rancid. This song is composed of fast, upbeat ska with half-time choruses. We're even treated to toasting from vocalist Lint and vocalist Jesse Michaels, whilst the bass from Matt McCall (Freeman) is prominent and bouncy. Dave Mello's drumming is tight and forever completes the (now legendary) quartet.
Lyrically, the song discusses the curious concept of manhood and its detrimental impact. Foreshadowing later songs such as 'Smiling' – "A mind is a terrible thing to waste / But you would gladly waste it just to save face" – 'Here We Go Again' is an early example of Michaels' brilliance. I can't name a favourite song off this EP, but if I had pick a single song, I'd go with 'Here We Go Again', because of how much its sentiment meant to me:
"Conditioned to self-interest with emotions locked away/ If that's what they call normal, then I'd rather be insane"
'Hoboken'. New Jersey. Far and away the fastest track on the record. It opens with a crescendo of cymbals, bass and feedback, before sticks count in to a blistering blast of punk, with great backing vocals from Lint ("you built for you!") and killer bass from McCall. Sometimes you need a short, sharp burst of Op Ivy, and this is a go-to.
'Yellin' in My Ear'. How many kids have tried learning this opening riff? I did. An irresistible ska song about an "obnoxious", "irritating" person who won't ever "shut the hell up". This was the song the band used to open their final show at 924 Gilman on 28 May 1989.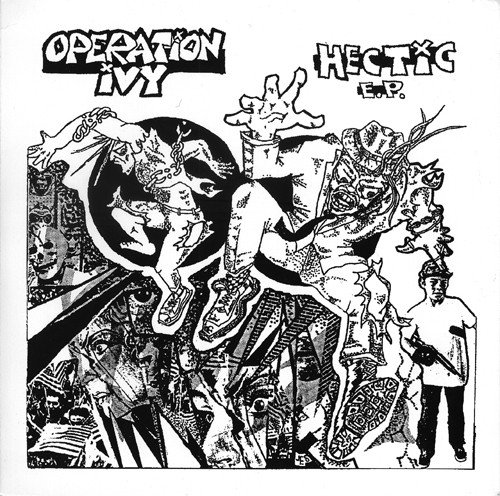 'Sleep Long'. The longest song on the record is also one of the fastest, although it opens slow with drawling gang vocals. Michaels sings of seeing a homeless person on the street and how that led him to conclude that "Within this place we breed and dwell / We've created living hell". Like many of his songs, it is a damning indictment of society.
In 'Artificial Life' he would refer to the "screen in your living room" as "a window for your tomb". Here, he heads home where, "to get my mind off things / I decided to watch television". In the insert, he says specifically that the song deals with "the way that young people are blatantly unsympathetic and oblivious to the problem [of homelessness]", as well as "the fact that my first reaction was to not think about it". This brings to mind the contention in 'Vulnerability' that "Our vulnerability is all our insensitivity":
"So desensitised, so dehumanised/Why stop and think when you can find some place to go".
'Sleep Long' could be considered a precursor to 'Big City' – from micro to macro  –  wherein "the glass towers bring prosperity and other people starve in the streets".
'Healthy Body' – sick mind. As above, a critique of our capitalistic rat race – but in the form of a catchy ska song, and with more of Lint's lead guitar.
"The money you spend on running shoes could feed me for a week/Your plans are laid so well you that can't even sleep

Pursuit of happiness got your life locked under martial law/You got everything to lose so you're paranoid about some fatal flaw".
One of the things that always amazed me about Op Ivy's music was the lyrics, and the way that they could say so many smart, thoughtful things and rhyme. And the lyrics remain as impressive now as they did to Teenage-Me.
I'm still astounded by how young Michaels was when he wrote them. Musically, it doesn't even need reiterating, does it? Bar 'Junkie's Runnin' Dry', all of the tracks on 'Hectic' made it into their final Gilman show. That speaks volumes about the efficacy of these songs.
With today's Internet and algorithms, it's almost inconceivable that anyone could be into (most specifically) ska punk, and not be aware of Operation Ivy. But that sounds like a value judgement; and we should never say never.
So let's keep it simple: if you're into ska, punk, or ska punk and haven't heard Operation Ivy: go listen to all of it. If you are into Operation Ivy – turn your box on, bust the shades and let the sun in.
'Hectic' was released in January 1988 on Lookout! Records.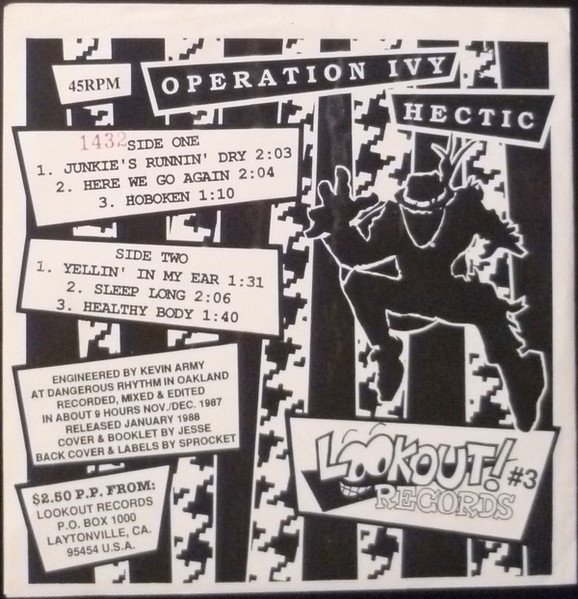 Junkie's Runnin' Dry
Here We Go Again
Hoboken
Yellin' In My Ear
Sleep Long
Healthy Body
Need more Punk In Your Life?
New Releases
Grammy-nominated pop punk legends Sum 41 make a boisterous return with 'Landmines', their newest single and first release on Rise Records.
Read More »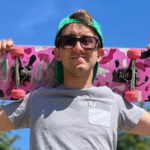 Now comfortably in my 30s, there are a couple passions which I've never left behind: writing and music. If I had to sum up my musical tastes in a single sentence, said sentence would probably say: Punk fan in love with ska, jazz and ska jazz. I love writing about the things I love and do so with happy enthusiasm. I'll pick up any instrument I set my eyes on and will go on endlessly about my favourite bands.