Fresh from the hanger, a new 10" single by those magnificent Wingmen is out today!
Following January's self-titled debut album and June's 7″ single release 'Down in the Hole / Turn to Stone', Wingmen bring us the previously unreleased 'Don't Look Back' on a beautiful 10″ red splatter vinyl record from Cadiz Music. If you don't have a record player, fear not – it's also available on most major streaming platforms.
Wingmen – Paul Gray (The Damned), Marty Love (Johnny Moped), Baz Warne (The Stranglers) and Leigh Heggarty (Ruts DC) together with Rob Coombes (Supergrass) first performed this great number on their debut tour, and it went down so well with the attendees it was always going to be an excellent choice for a single release!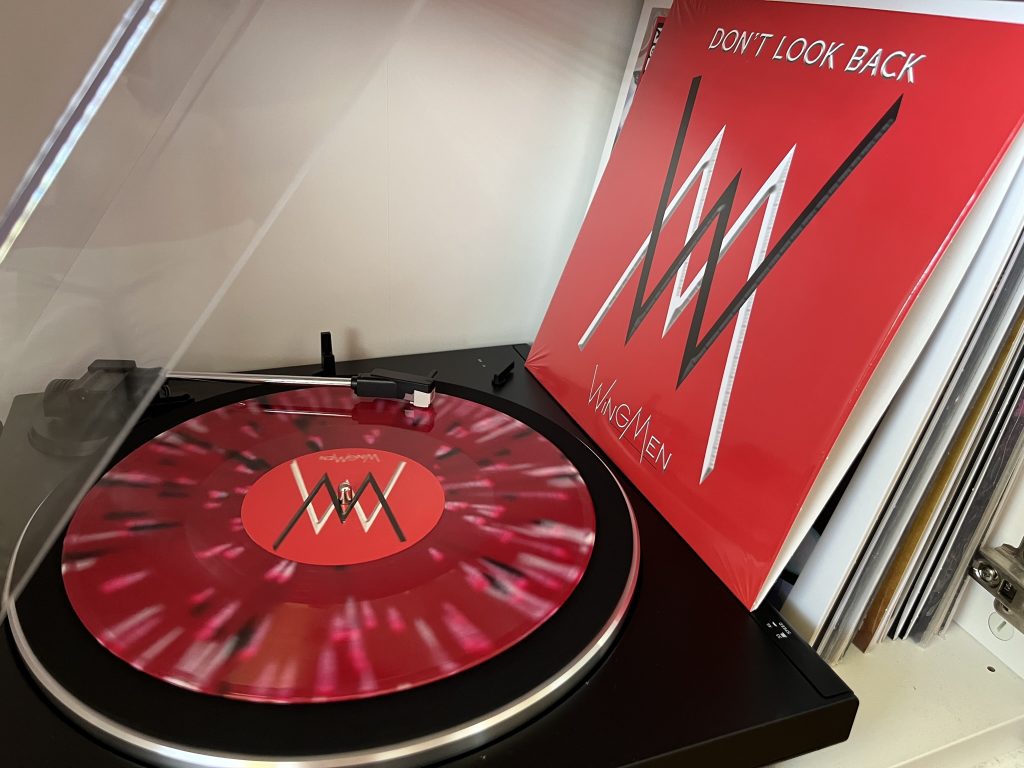 Backed with not one but two songs on the B side, these tracks were all recorded during Wingmen's first studio sessions following lockdown.
'Don't Look Back' is an upbeat song, with sublime bass lines from Paul Gray, a modern, Stranglers-esque twist on the vocals by Baz Warne, suitably punctuated by Leigh Heggarty's versatile lead guitar and Marty Love's pacy drumming.
It'll lift your spirits with its positive vibes and messages, and I'd surmise that it has timeless appeal.
The first track on the B side is a superb cover of The Move's 1967 single 'I Can Hear the Grass Grow', with the band in full late 60s far out fettle. Subtle and harmonious backing vocals come from the talented Maxine Talulah, taking us back to a time when music was, well, groovy baby!
Completing the set, another cover, this time of T. Rex's 'Solid Gold, Easy Action'. Originally released in 1972, this cracker of a song was played each night during Wingmen's live tour set, with Leigh Heggarty getting to show off his excellent slide guitar skills.
It was my favourite of the covers the band played on tour, and the recorded version is just as stunning.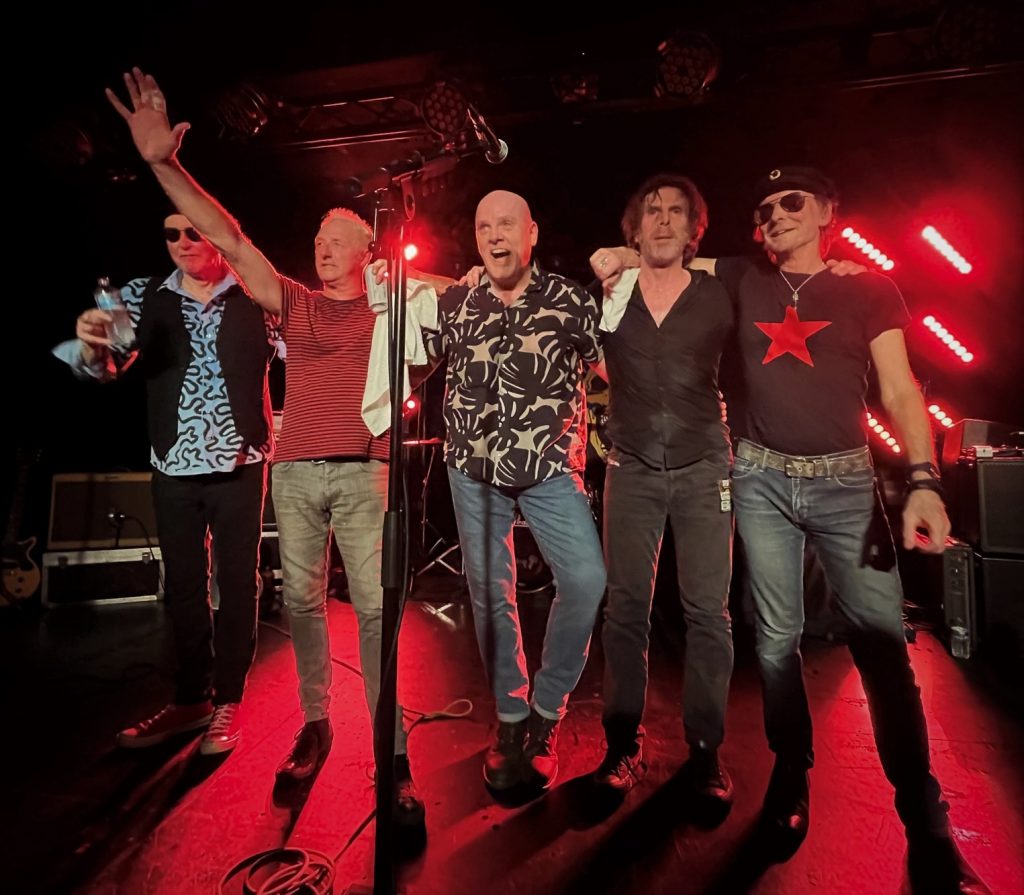 Although it may have seemed quiet on the Wingmen front recently (all members have been busy with their parent bands), drummer Marty assured me that they are continuing to write and record music, sending it to each other online as they did originally during the pandemic.
They are very keen to tour again too, so look out for news here in Punktuation! Mag about their future releases and live appearances!
Available in a limited run of just 500, you can order your copy of 'Don't Look Back', direct from Cadiz Music, HERE
Main Photo Credit / all photos: RUTH RAE
Follow Wingmen on Their Socials:
Need more Punk In Your Life?
New Releases
Grammy-nominated pop punk legends Sum 41 make a boisterous return with 'Landmines', their newest single and first release on Rise Records.
Read More »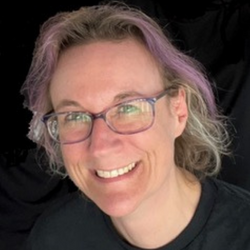 'Usually found jumping around down the front at gigs, I also relish taking photos and videos, singing, speaking with fellow music fans, and asking musicians the questions nobody else does  Writing about my favourite bands and connecting with people who love music too keeps me more-or-less sane  I've worked for over 25 years at a video production company, mainly filming live music events, therefore I have an additional backstage perspective!'