Marla Watson's collection of punk rock photos put you up close and personal with a who's who of 80s punk!
Photographs are powerful things- one image can escort you back to a specific time or place, invoke an intense rush of déjà vu and immortalise events that have long since finished.
And good gig photography can be a welcome and integral part of this- keeping forever the imprint of a specific night out, time with friends, seeing a band that were part of your formative years.
On social media over the last couple of years, there has been a (welcome) trend of punk photographers generously showcasing their archives with the world- letting us all get a glimpse of our favourite bands in their heydays, capturing the raucous pit, the sweaty band members and the general energy and vitality of punk in our towns.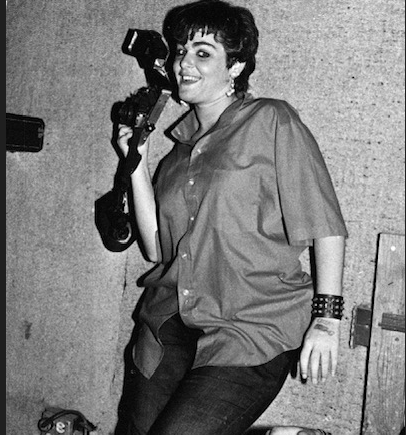 And some photographers have gone one step further and curated their work into a book so that we as fans can scroll through the pages at our leisure and get to know some of the behind-the-scenes anecdotes that add context and life to the pictures.
This is exactly what photographer supremo Marla Watson has done with her new book 'My Punk Rock Life'- a spectacular book chock full of photos, interview and zine excerpts and annotations that give a story behind each image.
Watson has seen and documented pretty much everyone you can think of in the punk scene throughout the 1980s- Black Flag, The Damned, Minor Threat, Bad Religion, Dead Kennedys, 7 Seconds…..I mean the list is pretty exhaustive but chances are your favourite band is gonna be in this book.
Marla sets the scene by explaining that she became a gig photographer in a true punk way- through wanting to give it a go. At the tender age of 19, she picked up a camera and got to work and in doing so, was front and centre for one of the most explosive, vital and sweaty periods of punk rock! In fact, in some pictures you can see the sweat stains on the clothes of the bands- that's how close she got and how vivid the pictures are.
She explains that many of her pictures sat in a box untouched for many years but now the time has come to dust them all off, collect them together and present them in this stunning book where we can all enjoy them. The vast majority of these photos have never been seen before and not shared on Watson's social media.
Interspersed with snippets of interviews, contributions from fellow scenesters and excerpts from Watson and friends' fanzine 'Skank'- this book is a real treasure trove of punk rock memories. 
It's not all photos, there's plenty of written material that adds context to what you are seeing. There's anecdotes from Watson's time spent interviewing and photographing the likes of The Damned's Dave Vanian, Black Flag's Henry Rollins and punk legend and Clash-frontman Joe Strummer; clips from gig reviews as they appeared at the time giving you a real glimpse into how the punk scene was experienced there and then. And it's not just the most well known bands that are given pages in 'My Punk Rock Life' – if you were there, you may remember bands like The Pandoras, Sin 34 and The Bangs but if you don't recognise all the bands…then it will give you some new bands to discover!
It's an absolute must for any punk fan.
'My Punk Rock Life: The Photography of Marla Watson' is officially released on the 10th November via Earth Island Books. 
Get your copy from Earth Island Books HERE.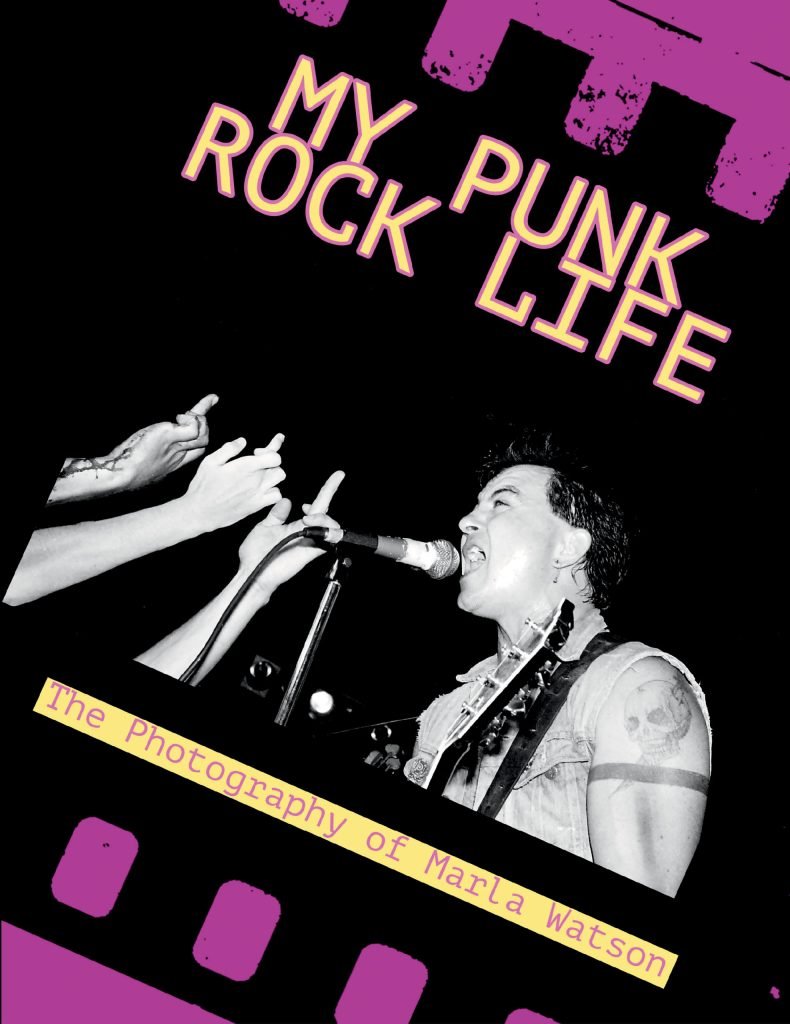 All photo credits to Marla Watson
Follow Earth Island Books on Socials
Need more Punk In Your Life?
New Releases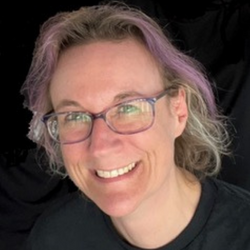 Those loveable Punk funsters The Sensible Gray Cells return with a suitably seasonal single, complete with a crazy video shot at the beach last summer.. <br
Read More »