California's original Punk rebels kicked off their 2023 UK tour on the South Coast at the sweatiest gig I've been to for a long time..
The enduring popularity of Dead Kennedys was evident at a jam-packed 1865 in sunny Southampton last Friday, where the band played the first date of their current UK tour, named the "DH Power Tour" in tribute to their late drummer DH Peligro – this being their first set of performances since DH's untimely passing.
Glasgow's Pïss Bäth were up first in the support slot. Very much a Hardcore Punk band, their set took no prisoners! The four lads played a loud showcase of their own material, plus a cover of ZZ Top's Sharp Dressed Man, as the place got warmer and warmer. The singer jettisoned his T-shirt (was it the heat or to show off his tattoos?), the drummer (who very much reminded me of a younger Jet Black from The Stranglers) pounded his kit like he was bashing rivets into a ship, while the guitarist ripped out some complex and surprisingly melodic riffs. The band have released their material online or on cassette only,  a different way to get their music out there..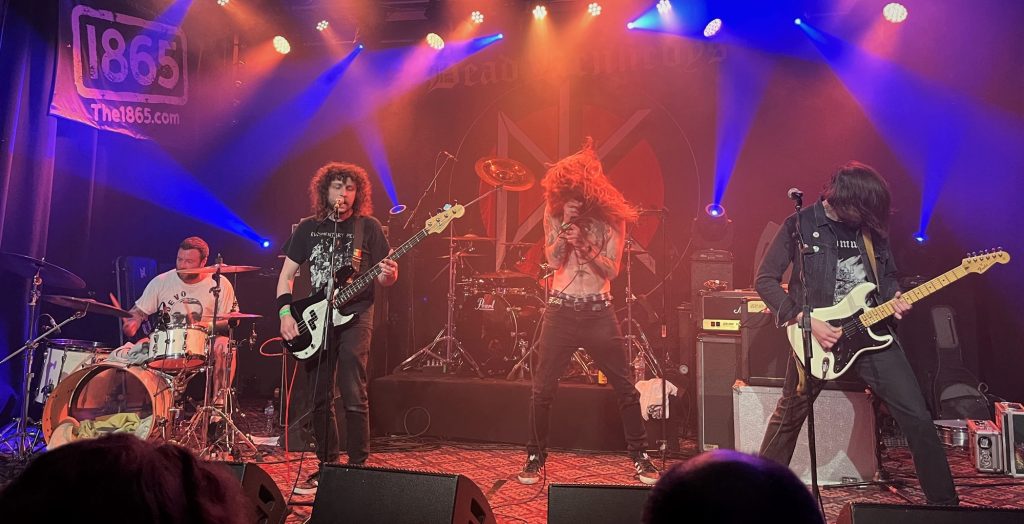 Before officially starting their set, East Bay Ray, Ron "Skip" Greer and  Klaus Flouride came out onstage to give a heartfelt tribute to their late drummer, DH Peligro, who sadly passed away last autumn, after a fall likely caused by a drugs overdose. Speaking with Skip after the show, he revealed that DH had been suffering badly from cancer, latterly becoming more unwell, so although DH tragically went before his time it was unlikely he'd have survived to play another round of shows.  "We're doing this for you, our brother", said Skip before they exited to prepare for their opening number.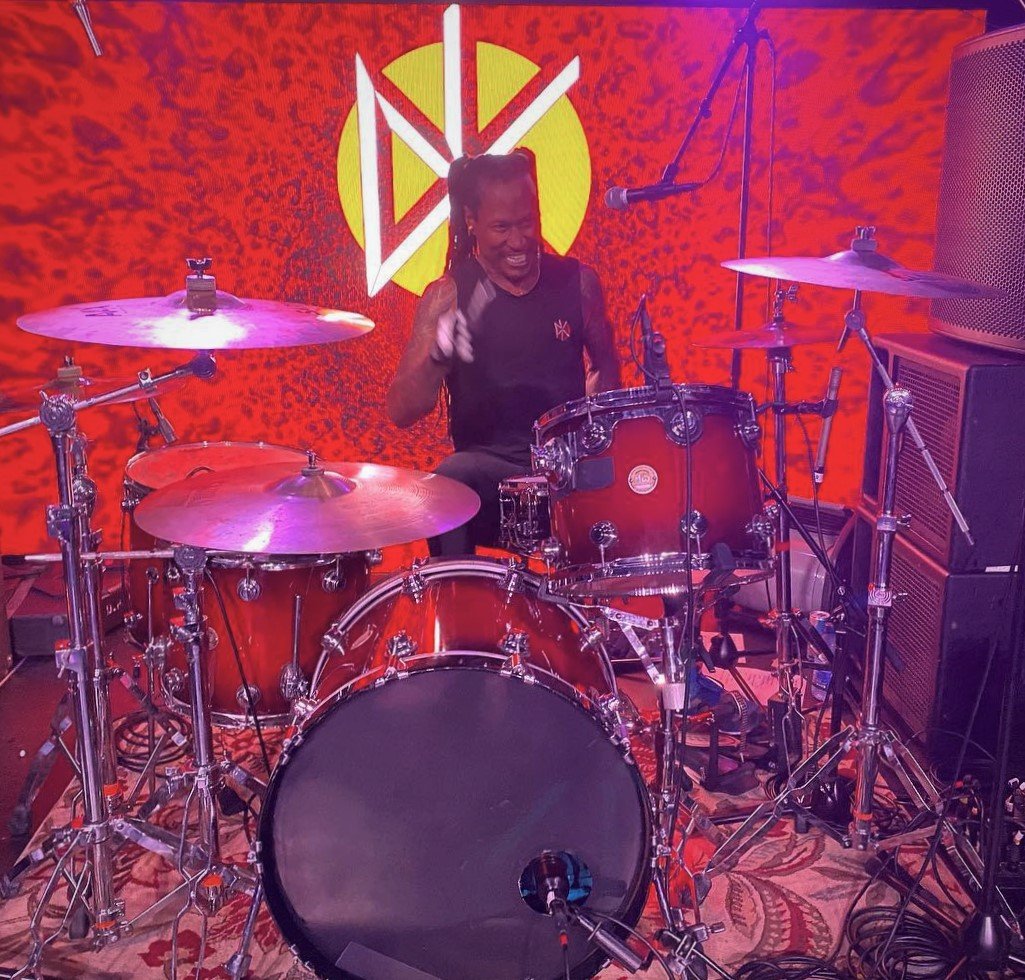 Having never been to a DKs gig before, I wasn't sure how crazy it would get.. fortunately I was with 3 pals (thank you Andrew, Jim and George!) so I was hoping I would be ok.. We were stood opposite East Bay Ray which was perfect – we were just outside of the main mosh pit, and I got to witness those amazing, classic DK guitar riffs! Ray is a unique player, seeing his style up close was a special experience.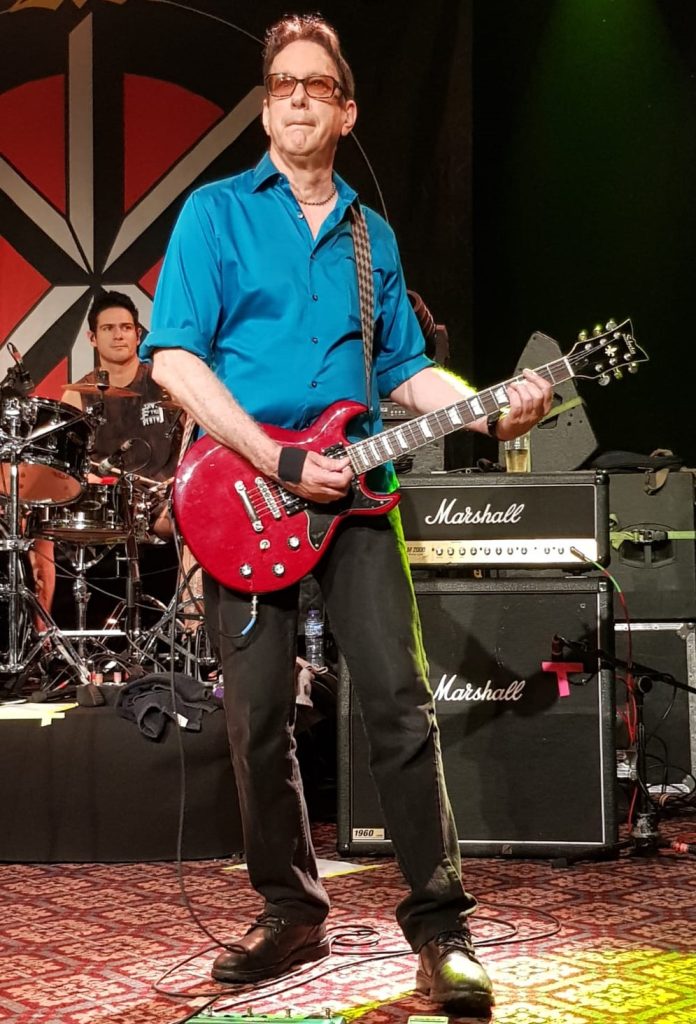 The band haven't shaken up their set list for a while, so there was nothing new for those who had seen them before, but as DKs hadn't played in the UK since August 2019, few were complaining! All of the fan favourites were included; Police Truck, Let's Lynch the Landlord, Kill The Poor, Too Drunk to Fuck and main set closer California Über Alles. The crowd really did go wild – fortunately I only got jabbed hard in the kidney once (why do people ram their elbows into others?) after which it was just the usual jumping and pushing.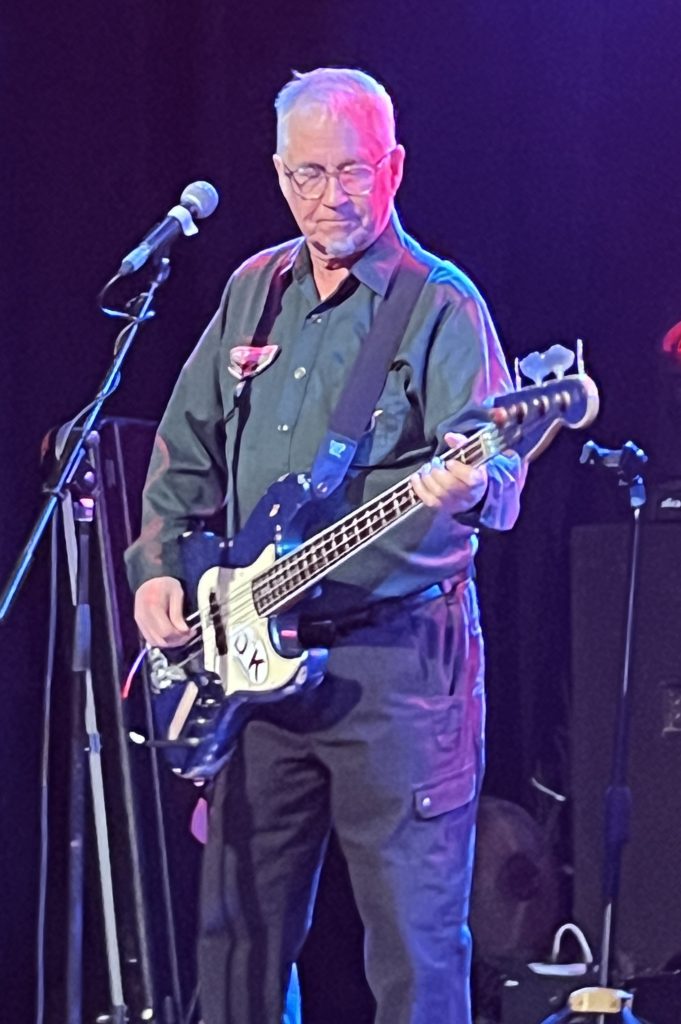 Skip provocatively brought up the subject of the King's Cornonation, to which the audience reponse was a hail of hearty boos! Even more provocatively he said something about football – "Which I know as soccer.." followed shortly thereafter by a fight in the crowd – somebody said something about somebody else's team apparently.. Security were on it, and those involved all went back to moshing soon afterwards! Skip also took the time to douse us liberally with water from the water bottles on stage – perhaps we did all look in need of cooling down. It didn't help me though, my glasses don't come with windscreen wipers, and I didn't have a single item of clothing to wipe them that wasn't sweat-soaked! (possibly TMI).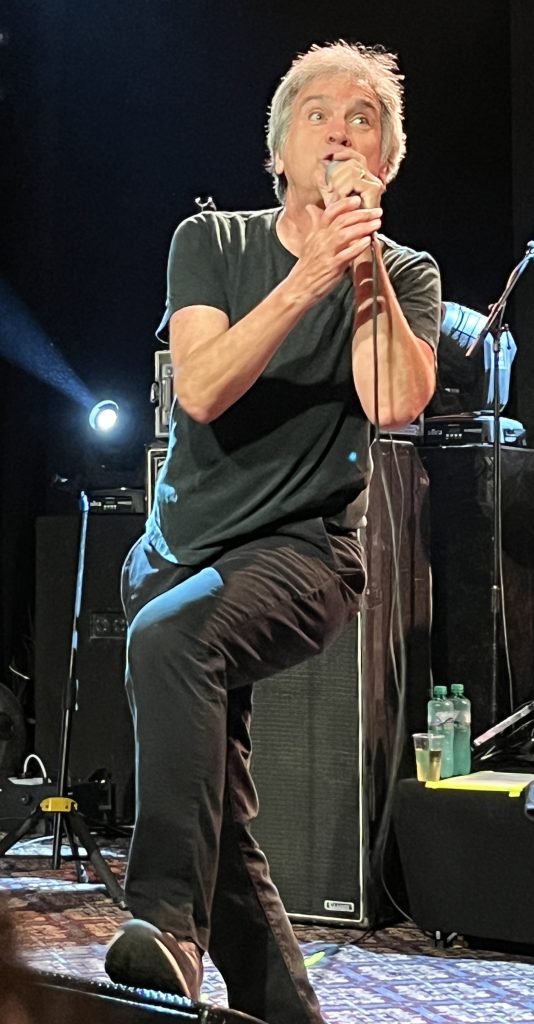 Tour drummer Santi Guardiola was very impressive – a powerful young man from Argentina who has previously played in many bands, including Peligro, Thorne, Phenagen and Black Oil. A natural choice, being a friend and drummer for DH Peligro's band Peligro, and also the DK drum tech since 2011, Santi did DH proud with an excellent performance, driving the songs at full speed – "He's forced East Bay Ray to speed up!" grinned Skip during our chat later.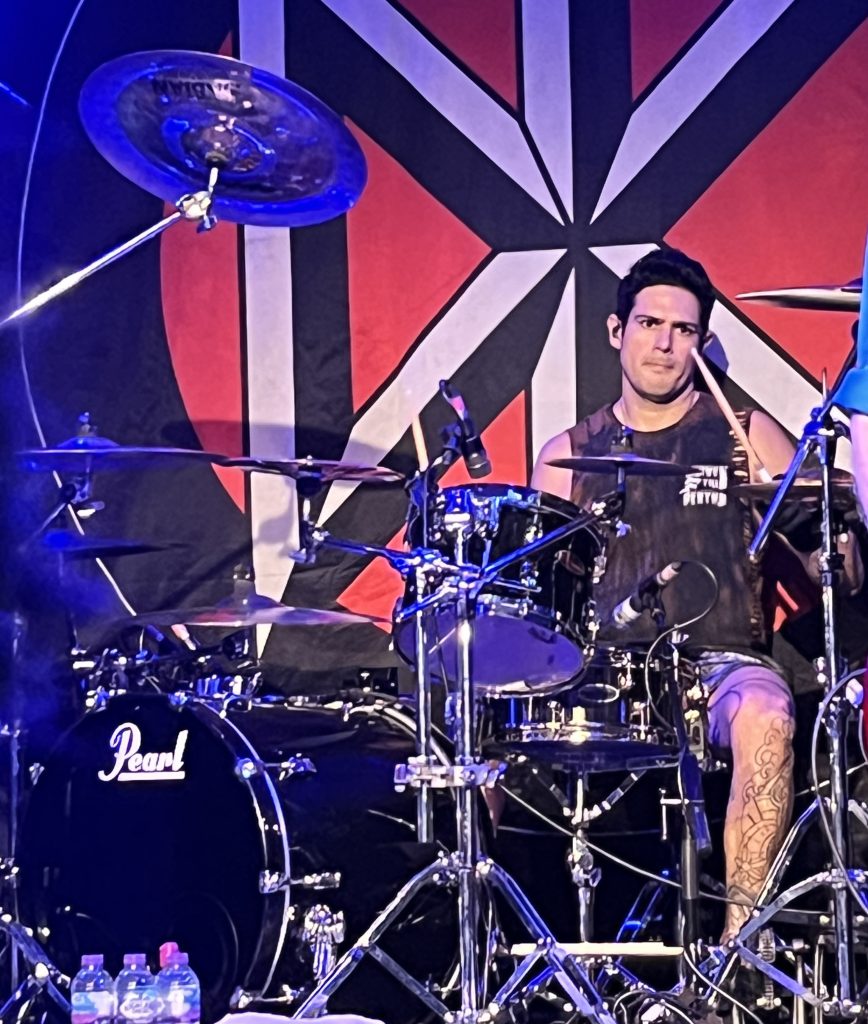 After not one, but two encores, including Holiday in Cambodia with plenty of audience participation, the band came down to shake hands, thank the gig-goers, and in Skip's case pose for selfies and speak at length with fans. He comes across as genuinely appreciative of the audience, and also very grateful to be playing these shows. This was unexpected and refreshing in a world were bands often disappear after the gig and refuse to engage with the public at all! Good man!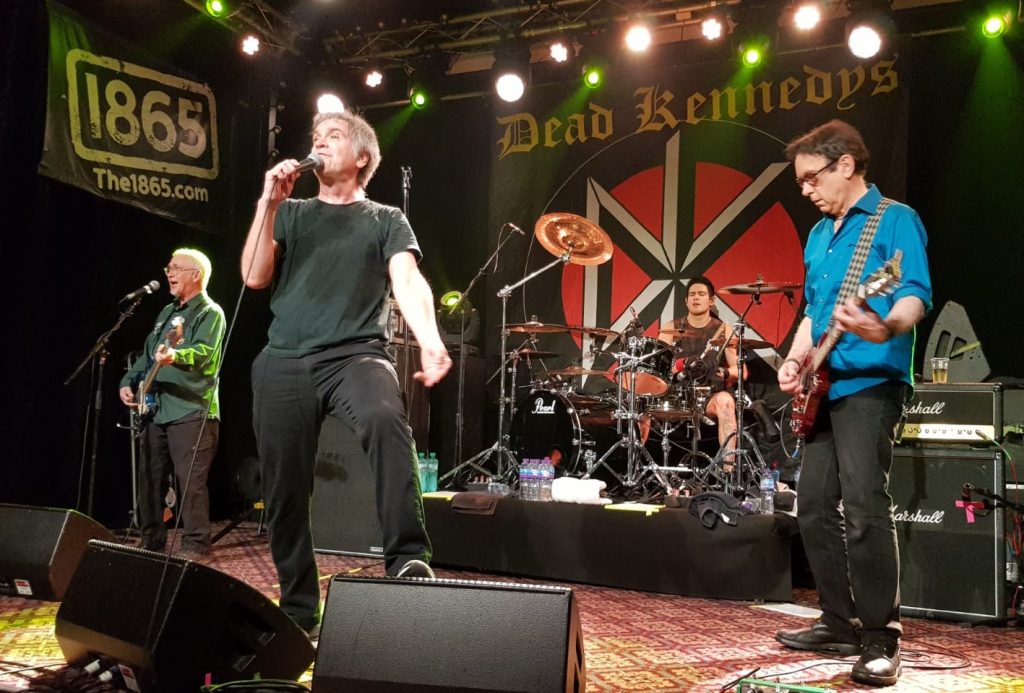 Main Photo Credit: RUTH RAE
Forward to Death
Winnebago Warrior
Police Truck
Buzzbomb
Let's Lynch the Landlord
Jock-O-Rama
Kill the Poor
MP3 Get Off the Web
Too Drunk to Fuck
Moon Over Marin
Nazi Punks Fuck Off
California Über Alles
Encore:
Bleed for Me
Viva Las Vegas
(Elvis Presley cover)
Holiday in Cambodia
Encore 2:
Chemical Warfare
Follow Dead Kennedys on Their Socials
Need more Punk In Your Life?
New Releases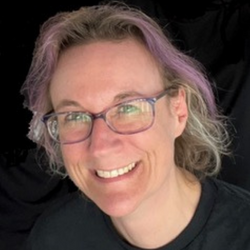 Those loveable Punk funsters The Sensible Gray Cells return with a suitably seasonal single, complete with a crazy video shot at the beach last summer.. <br
Read More »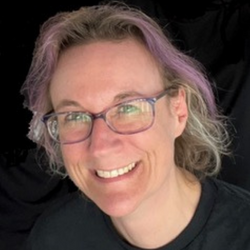 'Usually found jumping around down the front at gigs, I also relish taking photos and videos, singing, speaking with fellow music fans, and asking musicians the questions nobody else does  Writing about my favourite bands and connecting with people who love music too keeps me more-or-less sane  I've worked for over 25 years at a video production company, mainly filming live music events, therefore I have an additional backstage perspective!'