As another classic punk album celebrates its silver anniversary, we're reminded that it's never too late to talk about feelings....
Lagwagon began life as Section 8, a band given more to metal and thrash than punk rock. Yet singer/songwriter Joey Cape grew up on "sappy pop songs that I had shameless love for melodically" – an influence worn on his sleeve.
With that ever-present inclination for melody, their albums of the 90s – in my opinion – grew more melodic with each release, whilst always keeping the killer guitar riffs.
Their 1992 debut, 'Duh' has a metallic sound, whilst 'Trashed' – released in the punk rock explosion of 1994 – moved more into that skate punk sound. 'Hoss' (1995) carried on this trend, getting closer to what we find on the album in question.
1997's 'Double Plaidinum', meanwhile, had a slightly different feel, but for good reason. This brings us to 1998 – 25 years ago – and 'Let's Talk About Feelings'. So, let's talk about 'Feelings…'
"Here he is, he saves a grin/He doesn't want to be the one/Who sinks a level"
Preceded by twin sharp-toned guitars (Chrises Flippin and Rest), the opening of 'After You My Friend' must be one of Lagwagon's most iconic. We're quickly awash in classic skate punk, made all the more complete by Cape's own iconic voice.
"He's in love with an isolation from emotions" he sings as a cymbal signals a stop for the band, before tender elevator music kicks in, coupled with what sounds like the dings, chimes and rustles of said elevator. We get this for over 20 seconds before the opening riff and the opening three words – "Here he is" – tells us that they're back. After another verse, the song closes with 25 instrumental seconds which, if you dig what they do, hits that's sweet spot.
It's an excellent opener not just for music's sake, but because it gives a clear indication of what's to come. The humour of its interlude, for example, is oft-repeated with soundbites that add to the overall experience.
'Gun in Your Hand' gives us memorable melodies that make almost every line a hook; though the standout here is – undoubtedly and unavoidably – "I just want you to feel the gun in your hand". Again, the song closes with just under 30 seconds of instrumentation, accompanied by a soundbite from the 1994 film Swimming with Sharks.
There's barely chance to catch a breath before a drum roll opens 'Leave the Light On' with its fast beat, ripping guitars and dark lyrics. A half-time bridges slows things down with another soundbite, this time from Jacob's Ladder (1990). Once the music has come to an end, there's a hilarious clip from Welcome to the Dollhouse (1994). (Who can take criticism?)
This leads into the terrifically titled 'Change Despair' which boasts an upbeat opening riff and moments of half-time culminating in the an irresistibly singable couplet – "Some of it's habitual / Some of it's predictable" –  which is boosted by the echo of "habitual". Their musicianship is exceptionally tight and the closing crescendo of 'Change Despair' proves this. There's a slightly dark sound to the mid-tempo 'Train' that follows, but it's still catchy, thanks again to Cape's voice and melodies: "I'm on a tra-a-i-i-n".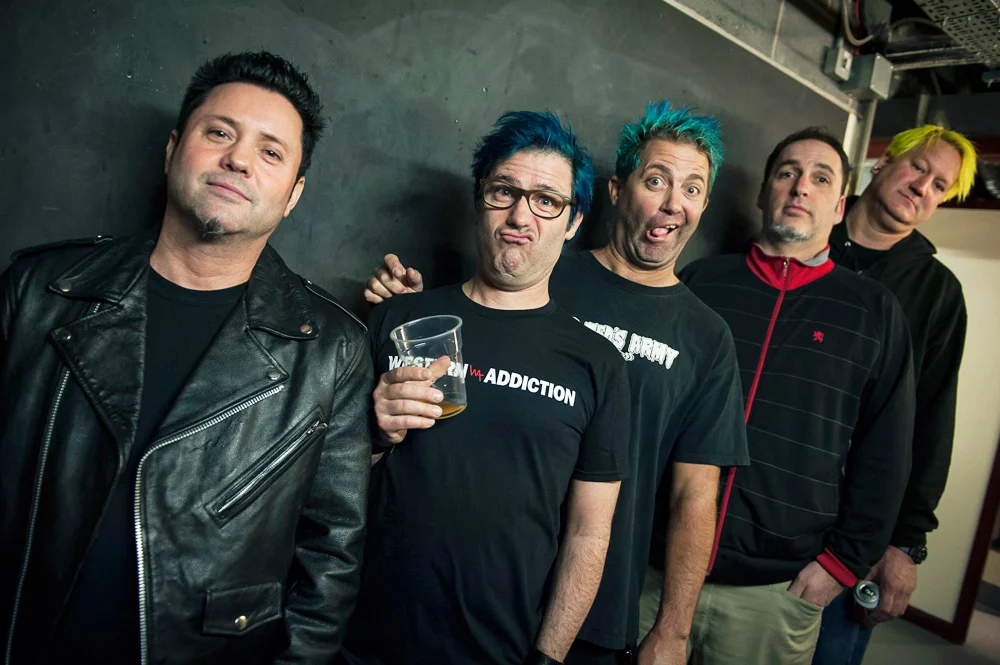 'Hurry Up and Wait' is another terrific title. This short blast about the time-related travails of touring whose length and humour make it feel like a  Descendents song (think 'I Like Food' and 'Kids'), and it would be right at home on Fat Wreck's 'Short Music for Short People' which dropped the following year.
And speaking of early 80s punk, 'Hurry Up and Wait' is followed by a cover of 'Everything Turns Grey' by Agent Orange. "Maybe it's not funny but it's true" is the fantastic first line found on 'Love Story'; another dark number with an uncomfortable conclusion:
"Maybe I'll just swallow all these thoughts / Maybe someday you'll stop".  'Messengers' opens with palm muting and has another upbeat riff, some nice guitarwork and is carried along on a fizzy rustle of hi-hats.
'The Kids Are All Wrong' is a piano-acoustic piece only one minute and eight seconds long, that uses (I believe) a chorus pedal – to great effect – with the odd chord ringing out in a wobbly, underwater-sounding way. Just such a chord leads into the crowd pleasing 'May 16', and once you've heard the transition from one to the other, you can't separate them – and that last, lagging chord is why.
'The Kids Are All Wrong' is the perfect precursor to its legendary successor. For me, the opening chords of 'May 16' (with the jingles on the ride) are some of the most iconic I will ever hear. Cape told Less Than Jake's Chris DeMakes that the band thought it was just another song but it's much more than that. Not only is the riff memorable but the drums are always changing. Couple that with brilliant lead guitar (Cape compared it to flamenco in his conversation with DeMakes); extended, tempo-changing instrumentation; and a simple, easy-to-remember half-time chorus of "It's just another Saturday" – and it's a real gem.
My father-in-law once showed me the similarities in melody between 'May 16' and Robert Palmer's 'Johnny and Mary' and that makes it all the more enjoyable. 'May 16' is something special, pure and simple.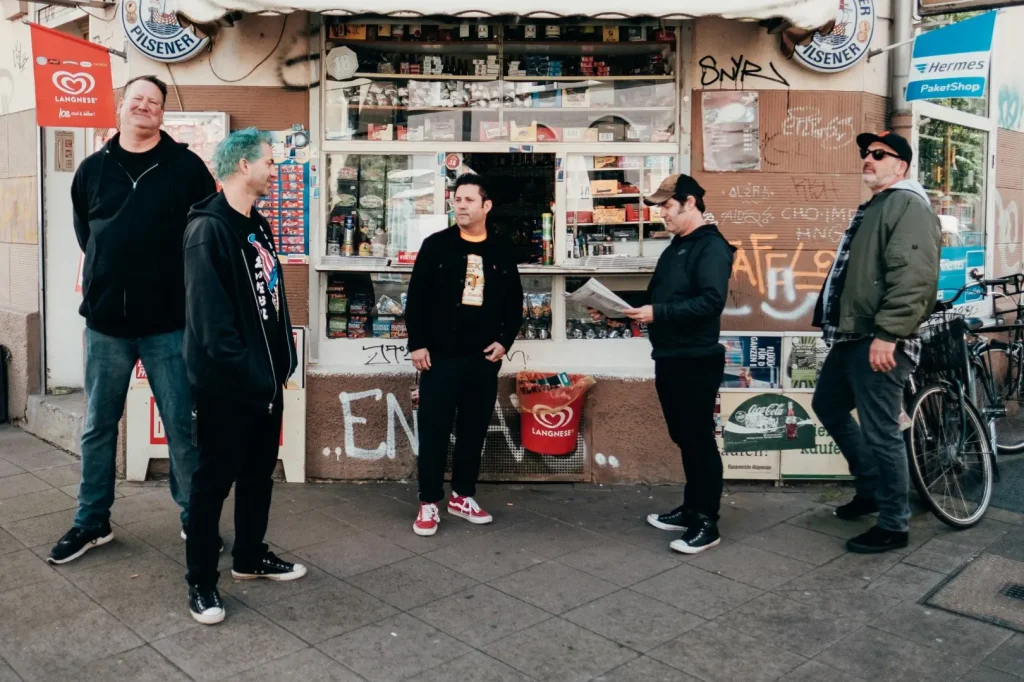 The album closes with 'Owen Meaney', which opens slowly with a mixture of instruments, including violin. At the fifty-two-second mark the tempo picks up but there's over a minute more of instrumentation before Joey comes in.
Its slow start isn't exactly jarring in comparison to 'May 16', but it does bring everything to a bit of a halt. Which makes the mid-tempo electrified punk rock that makes up most of the song, most welcome, as the album thereby closes with that classic Lagwagon sound.
As their fifth album, 'Let's Talk About Feelings' feels like a high point for Lagwagon. That song – need we name it again? – will always afford it a particular status but, irrespective, it's chockful of excellent and enjoyable 90s punk.
One could pick any Lagwagon album and find something good in it. However, the happy truth is: it's never too late to talk about feelings.
'Let's Talk About Feelings' was released in November 1998 on Fat Wreck Chords.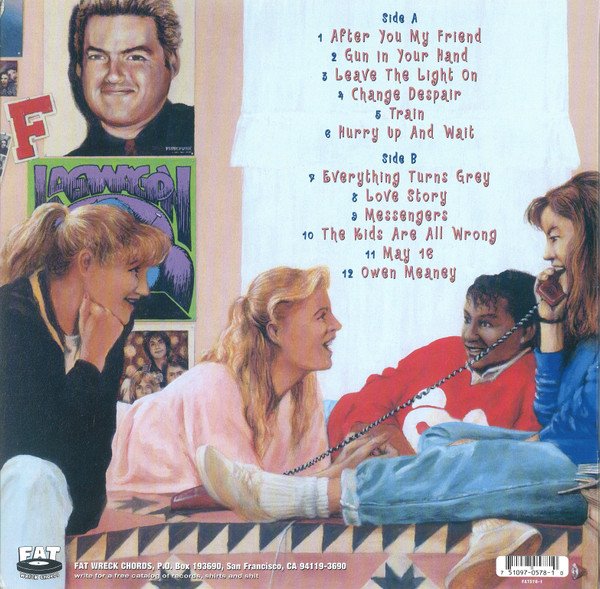 Main Photo Credit: ANDREW MACCOLL
After You My Friend
Gun in Your Hand
Leave the Light On
Change Despair
Train
Hurry Up and Wait
Everything Turns Grey
Love Story
Messengers
The Kids Are All Wrong
May 16
Owen Meaney
Follow Lagwagon on Their Socials
Need more Punk In Your Life?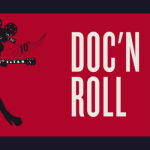 Punk News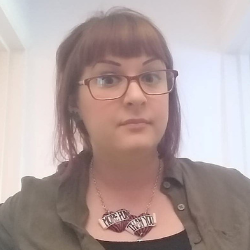 In it's 10th year, the Doc'N Roll Film Festival is celebrating a decade of inspiring, entertaining and vital films about the musicians we love.
Read More »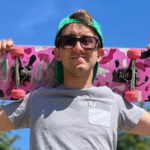 Now comfortably in my 30s, there are a couple passions which I've never left behind: writing and music. If I had to sum up my musical tastes in a single sentence, said sentence would probably say: Punk fan in love with ska, jazz and ska jazz. I love writing about the things I love and do so with happy enthusiasm. I'll pick up any instrument I set my eyes on and will go on endlessly about my favourite bands.