"I don't think I'm ever gonna make another album like this. This has been so cool because it's been all me. "
Lagwagon frontman Joey Cape is a man of many musical talents and emotional depths. Alongside his high-energy input with his popular Californian punk band, he is a founding member and guitarist for Me First And The Gimme Gimmes.
Cape is also a solo artist producing music that expands beyond the fun and hyperactivity of his punk bands. His latest solo album, A Good Year To Forget, was recorded during the lockdown in 2020. This album is an introspective look into Joey's soul with a collection of heartfelt songs covering themes of blistering adversity, loss and grief.
Joey is about to kick off an Australian tour on a few levels. While touring with Me First and The Gimme Gimmes, in the land down under, he has taken this opportunity to play a few intimate solo performances, playing tracks from his 2021 album, A Good Year To Forget.
Punktuation's Matthew Davis took some time out recently to chat with Joey about his solo work, Gimmes and more.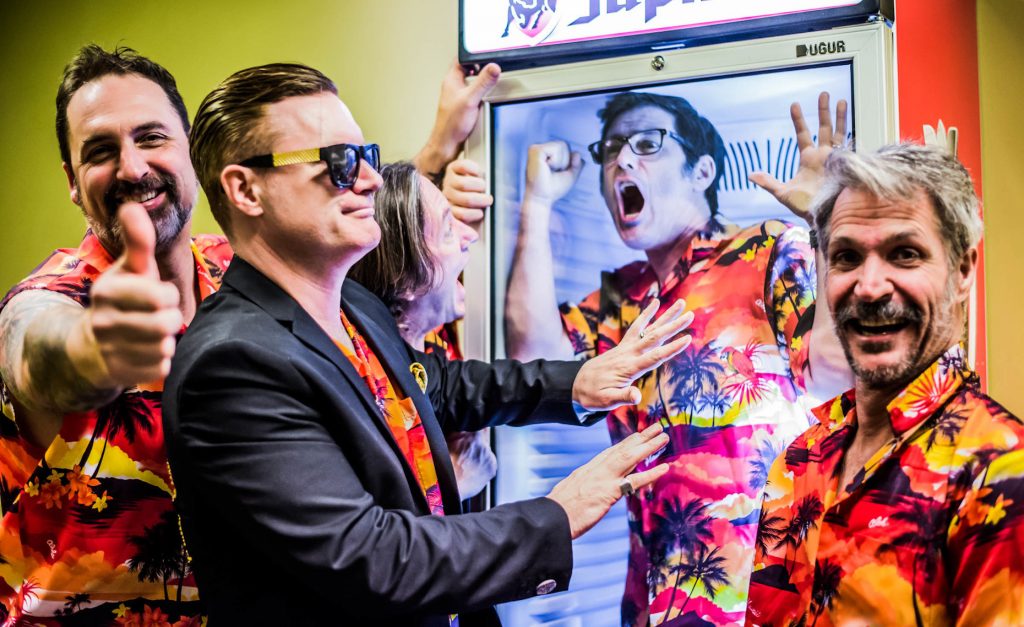 Q: With over 30 years of making music with bands including Lagwagon, Me First and The Gimme Gimmes, and Bad Astronaut, what has the process been like writing for different bands and your solo career?
A: You know, it's virtually the same. I write songs if I'm inspired. Usually, it's just a melody that pops into my head. when I get to an instrument, I then try to figure out where it goes. It's actually later that I start considering if it works better like this rather than this. With me, it's kind of what's in front of me that I'm working on that's the play. Lyrics are my Achilles heel. I find myself a lot of times where it's been a week from studio to going, 'okay I have half the lyrics'.  
During your upcoming Australian tour with Me First and the Gimme Gimmes, you're also treating fans with a taste of your solo work, holding some intimate shows around the country. How do you think the atmosphere will compare from your shows to Me First the next night?
Well, there will be about 20th the number of people. Gimmes will probably have 500 to 800, Me First 400, and then about 40 at mine.  There's that element of it being a smaller venue, a bit more intimate. I normally have other musicians, but I can never afford to bring bands with me to Australia. It's a really different show there, like a songwriter/comedian. Maybe I'll have a couple of pints and tell some stories and sing some songs.
Gimmes is like a little bit of theatre that's the Spike (Slawson) show. Spike is a very animated person. I just play the three-chord songs which is very easy and I just kind of have a fun time. 
Any time Me First come to Australia I piggyback some solo shows on it because, damn, if I'm going to be coming that far, I better bring something along too.
How did Me First And The Gimme Gimmes first form?
The way I remember it, I lived with the original guitar player Chris Shiflet  in this little apartment. We had things attached to the fridge with magnets. At one point, I started talking about all these songs from the '70s that I grew up with. The sort of sappy pop songs that I had shameless love for melodically. But the lyrics were just so cheesy, and that was what was good about them.
I can't believe that some of these songs are good as punk songs. So we made a list on the fridge, which ended up being the first album. At one point there was a group of us that hung out, the original San Fransisco crew. There was Fat Mike (NOFX). We were talking about it one night and Mike was like 'I wanna play bass'. We put out seven songs on different labels to get coverage of this cover band which was kind of brilliant. He took all the A sides of those and comprised those which made the first recorded. 
The first record we did was in two or three days. We just learned the songs barley. The rules were we're not tight, we're not trying to learn these songs, really. We'd get drunk, and we'd record. Whatever mistakes happen, they stayed on the record. The only thing we had to worry about was that Spike wasn't too drunk to remember the lyrics.
Tell me more about your latest solo album 'A Good Year To Forget'?
So, I was writing/recording some of it in 2020, and I originally had this idea that I will make a record in 2020 because that's when all of this shit was happening. So, I wanted this to come out at the end of the year or the beginning of 2021, which of course, didn't even come close to happening. I knew what the title was before I wrote the record because it was a shit year in so many ways. 
The album was about some emotional times. You separated from your wife, and you got Covid. A lot of that record is very relatable to many people. The song Poetry Of Our Mistakes is very much about us reflecting on our lives. Was that your intention when you wrote that song?
Yeah, a lot of times, I have titles before I write a song. I might find a riff that I've been working on that works.  
I often have an idea that encompasses an idea like 'the poetry of our mistakes', fuck yeah! Sometimes I'm reading a book and somebody says something like that. Or it happens in conversation with a friend like, 'You know it's the fucking poetry of our mistakes', and the friend goes, 'oh dude, that's good, 'and you think, 'oh, I got to write that down'.
I knew the things that came from that year, at least emotionally, were directly in response to all of the things that were happening in my life. I also knew I wouldn't be able to get with anyone else because there would be no collaboration. I knew that I had to play everything myself.
I said to my mum at the time, 'I don't think I'm ever going to make another album like this.' This has been so cool because it's been all me. 
The songs from this album have been completely different for you musically. Jim Lindberg recently released a folk style album last year as well.  He was influenced  heavily by what he grew up with. What were the big influences for you growing up for your music?
Well my Dad, he listened to classical music. He was a real educated man. He was a pianist and a singer. My whole family are musicians.  My mum was all folk music. The singer/ songwriter stuff that ended up on the first Gimmes album was all the stuff my Mum was listening too.
Then you had the good stuff like the Beatles and Creedence Clearwater Revival even some country stuff. 
Then me and my older brother found rock in the '70s like Black Sabbath. Once you hear that you're a hyperactive psychopath, you're just like, I don't really care about anything else then that.
Joey Cape kicks off his solo tour of Australia on Tuesday January 31st.  All ticket information HERE.
Follow Joey Cape on Socials
Need more Punk In Your Life?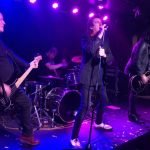 Reviews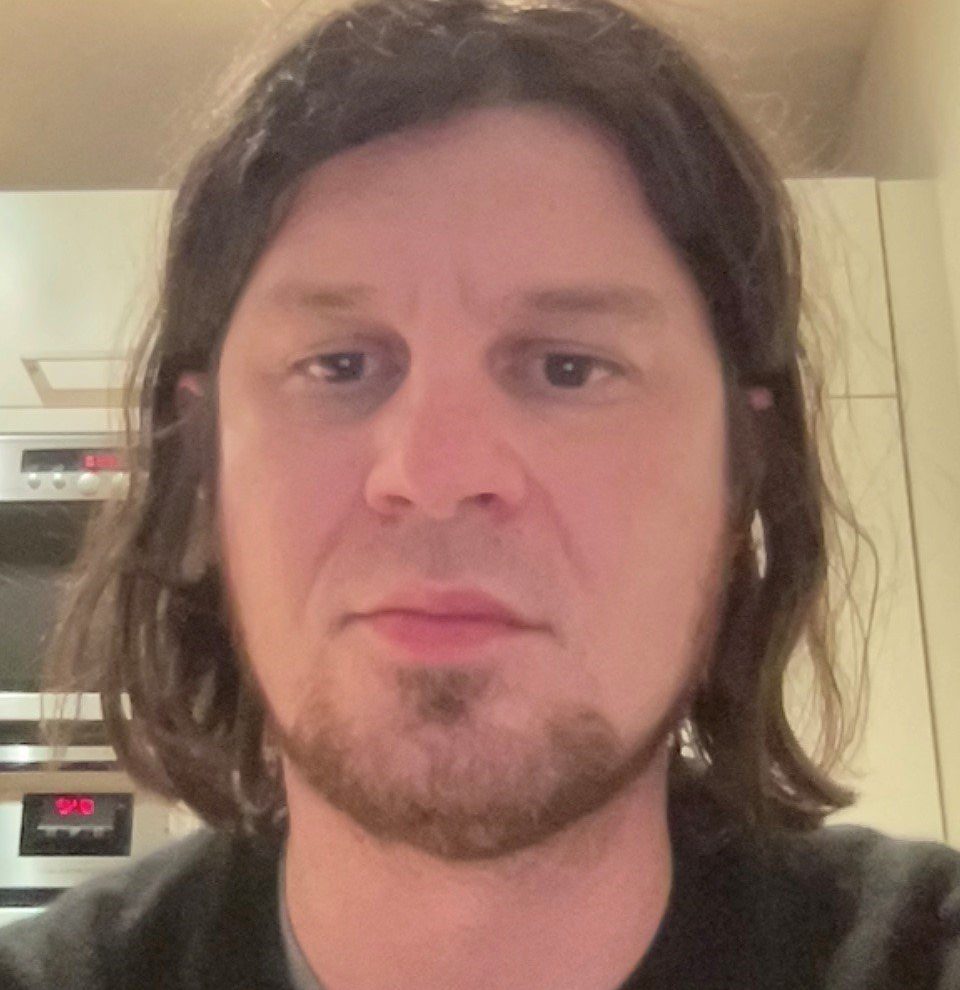 Vive Le Rock were ushering in the festive season with an impressive mid-week five band bill at London's The Water Rats.
Read More »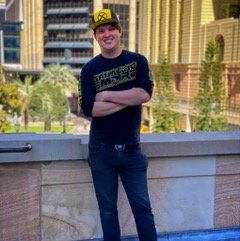 From the age of three, I've been a student of music trivia building up my knowledge of punk and Australian alternative music. (Thanks Mum). Punk has always played a big role in my life and inspired me to play the guitar. I work as a stagehand in the music and theatre industry and now run my own podcast, The Pixelated Popcorn Podcast.