NOFX are ending their 40-year career with two special shows in the UK.
The lads will hit Temple Newsam Park and Hatfield Park for two dates in May. At Temple Newsam on May 26, they will be will play 'Punk In Drublic' and 'Wolves In Wolves Clothing' in full. And on May 28, at Hatfield Park, they will perform 'So Long And Thanks For All The Booze' and 'White Trash, Two Heebs and a Bean' in full. Of course, the band will play a whole heap more on top of that. In fact, each set is going to be at least 40 songs.
Fat Mike said that if you think the band will ever play again after these gigs, you're very mistaken: "This is not a final tour like Mötley Crüe or Black Sabbath.  These are the very last shows NOFX will ever be playing. We are gonna play with all our hearts… with all our joy… and then we are done. We are done, done."
So, I guess we better by tickets then!
Main Photo Credit: ANDREW MACCOLL
Follow NOFX on Their Socials
Need more Punk In Your Life?
New Releases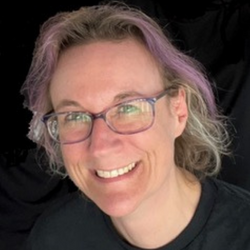 Those loveable Punk funsters The Sensible Gray Cells return with a suitably seasonal single, complete with a crazy video shot at the beach last summer.. <br
Read More »
I'm a London born and bred music journalist, a mediocre bass player and the occasional strummer of the guitar. In the '80s I worked in recording studios and made a few records you'd probably recognise. I have written a couple of books and made the odd media appearance as a music commentator. I now call Brisbane home.