Guitarist and lead singer Baz Warne teases Stranglers super-fan and Punktuation writer ROGER KASPER with a few nuggets about Jet Black's funeral and that amazing mural of him and reveals a secret about Dave Greenfield's massive swelling organ!
Watch out Australasia, the Stranglers are coming your way. The legendary punks are heading way Down Under for a tour of New Zealand and Australia in April.
And you need to catch 'em while you can.
With just one founding member – bassist Jean-Jacques Burnel – still in the line-up and two original members sadly no longer with us, this could be the last time they hit Oceania. But reports of the demise of the Stranglers are premature. With the 50th anniversary of the band's formation in 2024, there are mega plans afoot.
A full tour? A new album? Something else? Roger Kasper gets the lowdown from Baz Warne!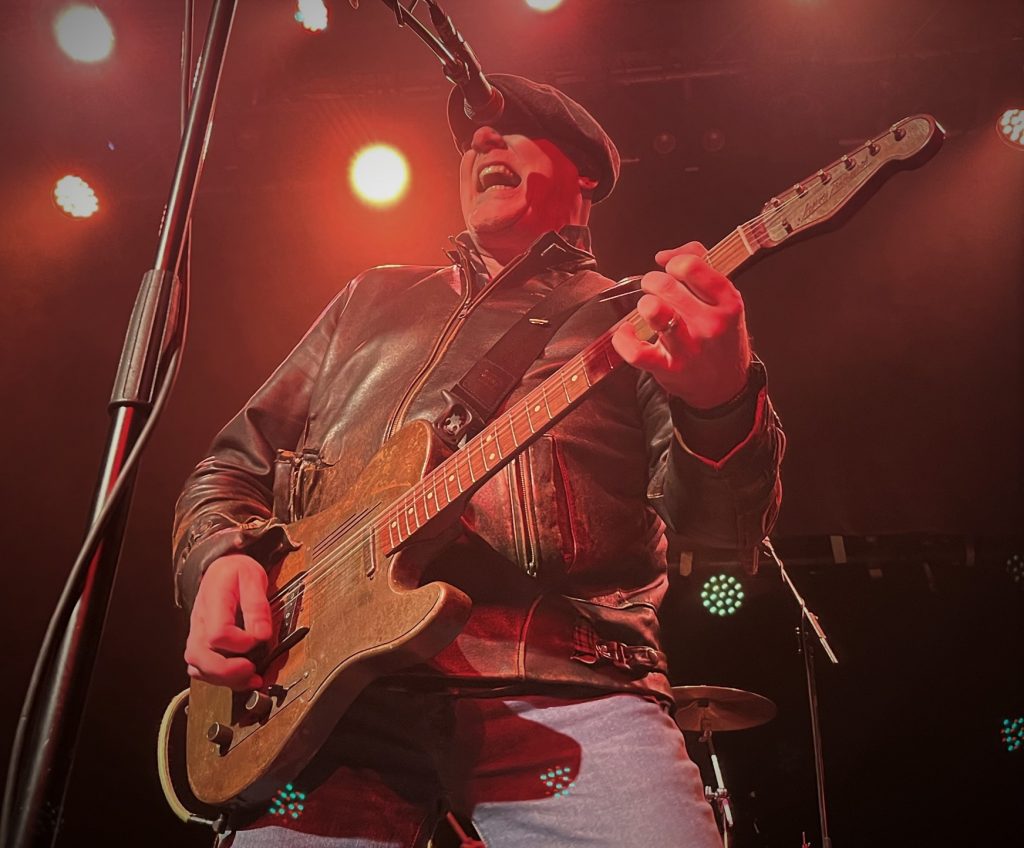 Q: Your UK tour with your side-act Wingmen has just got under way
A: Yes, we played Colchester Arts Festival last night. They're only small club gigs – we're dipping our toe in the water really to see how things are going. And if last night is anything to go by it's going to be really good.
It was a great gig considering we've never played before and the whole thing was never meant to be anything more than a project during Lockdown to stop us all from going absolutely stir-crazy.
Last night was our first electric gig. It was really well attended, considering it was a freezing cold, horrible night in Colchester of all bloody places.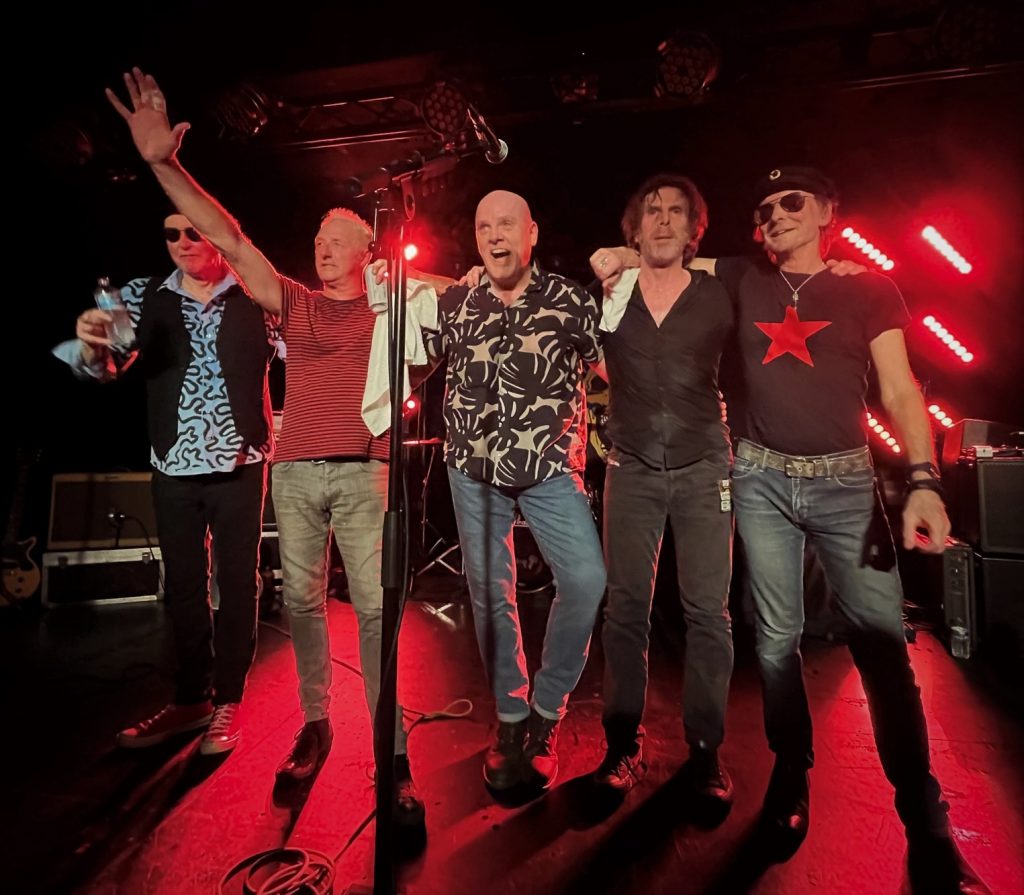 Q: You're playing five dates in Australia and three in NZ – that's quite some way to go for a couple of weeks of gigs.
A: That's the way it is when you play down there. There's really only Brisbane, Adelaide, Sydney, Melbourne and usually Perth – although we're not doing Perth on this tour – and then Newcastle…once you've done that there's really nothing else unless you want to go up to the Equator and do Darwin and places like that.
So Australian tours are generally fairly short but they're nonetheless enjoyable for that. It's a great place to play, and we always really enjoy going down there. I've got a brother who lives in Wellington [New Zealand] so, I'll go down a week before everyone else and spend some time with him and meet up with everyone else later. It works really well.
It's lovely to play down there, especially going down in April when it will be starting to get into early autumn and the weather will be a little more temperate. (As we are chatting  it's currently minus two degrees in southern England – and even the tough northerner Baz is fed up with it)
Q: What is the Aussie audience like?
A: They are very receptive and, beyond everything else, they are just happy for us to be there. We've played lots of shows in Australia and New Zealand over the last few years, and they are always fanatical.
People travel, and the crowds are very enthusiastic. In New Zealand, in particular, people are very polite. Australia is rocking. They're Aussies – need you say any more?
The atmosphere at the gigs are just like England but with better weather! It's absolutely bloody freezing here at the moment. I'll be looking to get some sun on my back – and my baldy head.
Q: At the time of writing, one Australian venue is sold out, another has been upgraded to a bigger venue – there's a bit of a stir going on Down Under.
A: We last toured there at the start of 2020 just before Lockdown. The Kiwi gigs followed Australia, so I stayed with my brother, and I got home ten days before Lockdown started in March 2020.
So people are just looking forward to us going there. At this stage of your life and your career, you don't know if you're ever going to go there again. Everything's got a shelf life. I hate to use that term, but nothing is infinite, everyone's getting older and starting to feel it now – but we're all still 21 in our heads.
You get there, you've had a bad night, and you've slept awkwardly through jetlag or something, and then all of a sudden, your back hurts and legs hurt, and it's like, 'Oh no, really?' So you've got to make hay while the sun shines.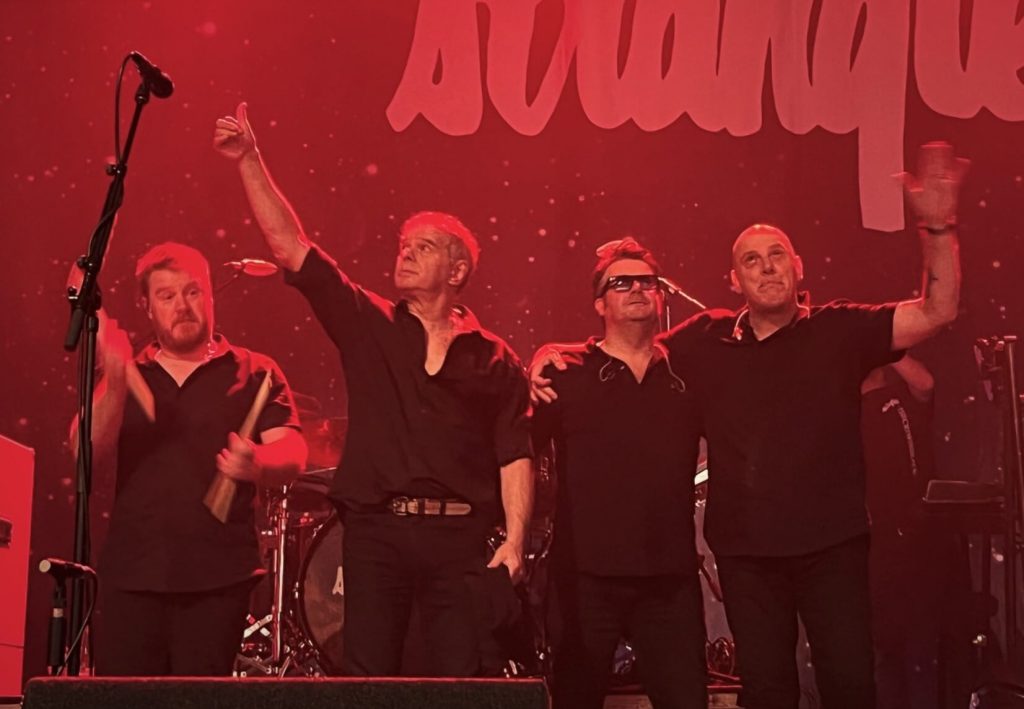 Stranglers 3Olympia Dublin © Ruth Rae
Q: The last Aus/NZ tour was the last time you played with Dave Greenfield before he died after testing positive for Covid-19 in May 2020 following a stay in hospital for heart problems. Will it be emotional?
A: We've done two large European tours and a big British tour all with the new keyboard player, Toby Hounsham, and he's very much entrenched in the band now.
Dave and Jet Black (who died peacefully in December, aged 84, after a period of ill health) are omnipotent – they're always there when it comes to The Stranglers.
Toby is extremely studious to Dave's style, legacy and sounds, even to the extent that he has come into possession of one of Dave's old keyboards, which has surfaced from somewhere in the ether.I don't know how he came by it. It's the one with the Stranglers logo stencilled on the side – with his cigarette burns on it – and I believe it's the actual one that Dave played No More Heroes on it. 
Dave playing his original keyboards that Toby Hounsham is getting restore
Toby has it, and he's going to get it restored. It's the little one that sits on the top of his rack of keyboards. They're obsolete – in fact, they were never even popular in the early days, which is why Dave's sound was so signature because nobody else had one of these keyboards. This is why no one has been able to replicate his sound because this keyboard is such a rarity.
To find one is a joy in itself, but to find THE one. Oh man it's amazing. It's a piece of rock history.
Just when you think you've got over the hurdle and you can go out and do what you're supposed to do, Dave comes up and bites you on the arse. And I'm sure he would love that.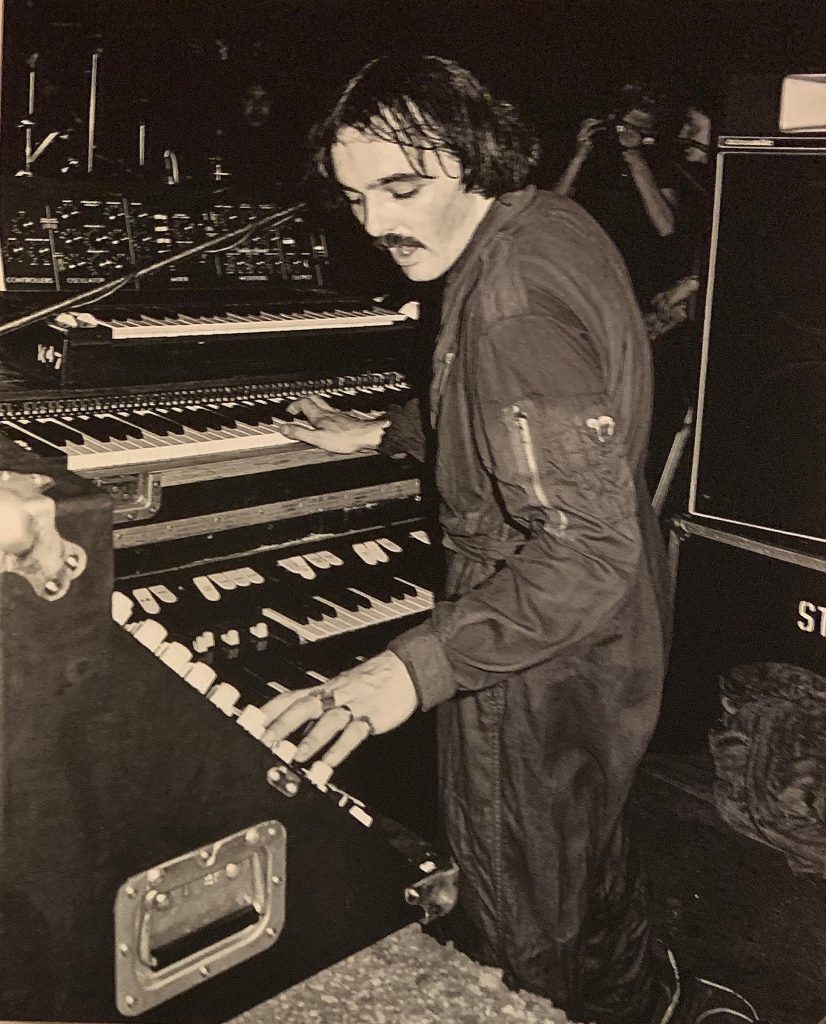 The last time I spoke to Dave was about ten days before he passed and we were very much looking forward to seeing each other again and getting on with it and then all of a sudden he was gone. But he's never really far away.
The keyboard's not in very playable condition but Toby has found a guy who can restore it down near where he lives in Berkshire and he's going to film the while restoration process and, at some point, will share it with the fans because it's the sort of thing people are absolutely going to lap up.
I've got some photographs of it and, even down to authenticating it, I looked at the scratches and dings and the crap that's on it in pictures of Dave playing it in 1976/7. And it is the one.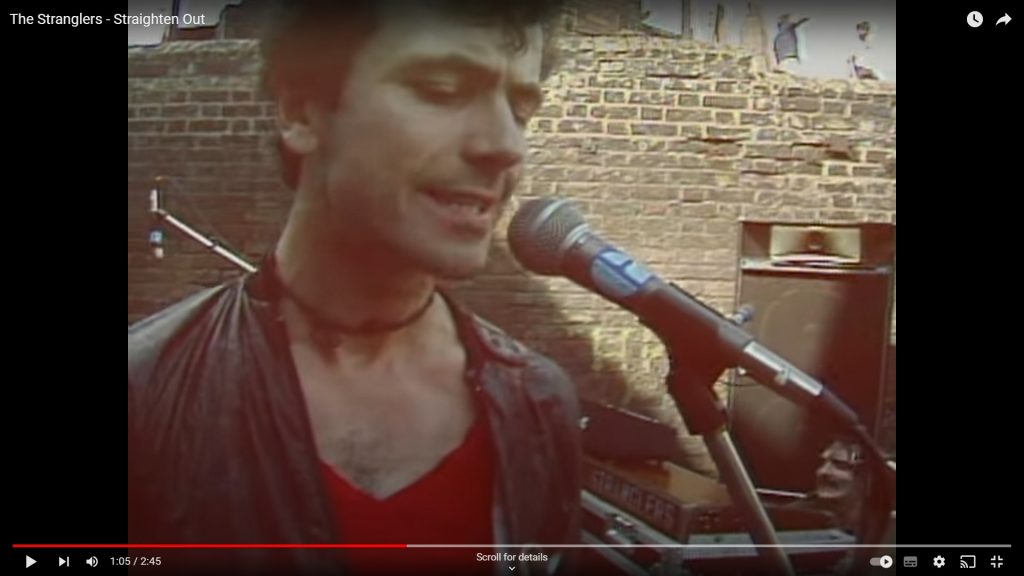 Give you 5p if you can spot Dave and the keyboard in this screenshot
Everything tallies up, there's no denying it. Once it's repaired and if Toby can resist using it, I'll be very fucking surprised. Dave would have got a real kick out of discovering that old keyboard again.
It's been sat in someone's loft for over 30 years. Someone that had something to do with the rehearsal or storage place that the Stranglers used to have, and they were going to throw it out because they're doing an extension or clearing up or something. They said: 'We're getting rid of this, do you know anyone who wants it?'
We said: 'yeah, we want it.' So it's come back full circle.
It really touched me and JJ. We were both mightily touched by that. It's almost kismet. This thing has just turned up, and it's the No More Heroes one, it's the Peaches one, the Something Better Change one. It's unbelievable.
Q: Then before Christmas we lost Jet Black.
A: It wasn't entirely unexpected. I'm personally very pleased that I spoke to him about a fortnight before he passed. I'd usually speak to him about every six weeks. You could hear in his voice that he was diminishing – if anyone like that can diminish. Jet was such a huge, massive presence but you could hear in his voice that he was frail and he was getting old but he still had the sparkle.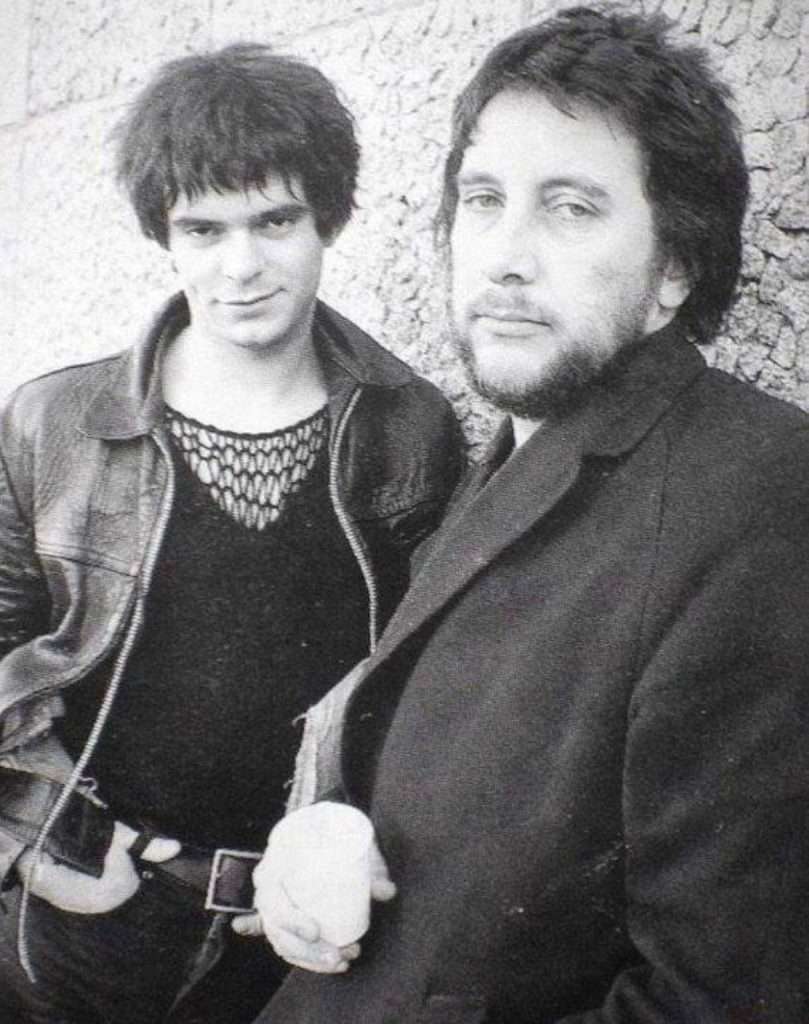 I'm fucking sick of it.' He just hated that side of things. 'Don't get old boy, you die when you can. Don't fucking live too long,' and all that kind of thing. That was just Jet. But I refuse to be down about it because if anyone had a life to celebrate it was Jet Black. 
People forget that, in what is perceived to be the heyday of the Stranglers in 1976-77, Jet was already nearly 40. He threw his old life away and reinvented himself and I was very lucky to know him for over 20 years. 
And he still had all his marbles, make no mistake about that. We would laugh our arses off about all kinds of stuff. When we got the news, it was very sad. Dave was a different thing because Dave's death was a shock and he was taken way before his time under horrible circumstances. Jet was just old and everytime I'd speak to him he'd say, 'Bazza, it sucks getting old. 
Jet took me under his wing when I joined the Stranglers in 2000 and I never really came out from under it. I was very sad to hear of his passing and, in fact, I was the only one in the band who could make it to the funeral. JJ lives in the south of France and he couldn't get over, with the travel restrictions so I was lucky enough, if lucky is the word, to attend Jet's funeral about three weeks ago. 
It was warm and friendly, sad but also celebratory. He lived ten lifetimes did Jet. We all reminisced and raised a glass to him, actually in the crematorium which is something I've never done before – and he would have got a real big kick out of that. It was sad but he went very peacefully and quietly as he would have wished.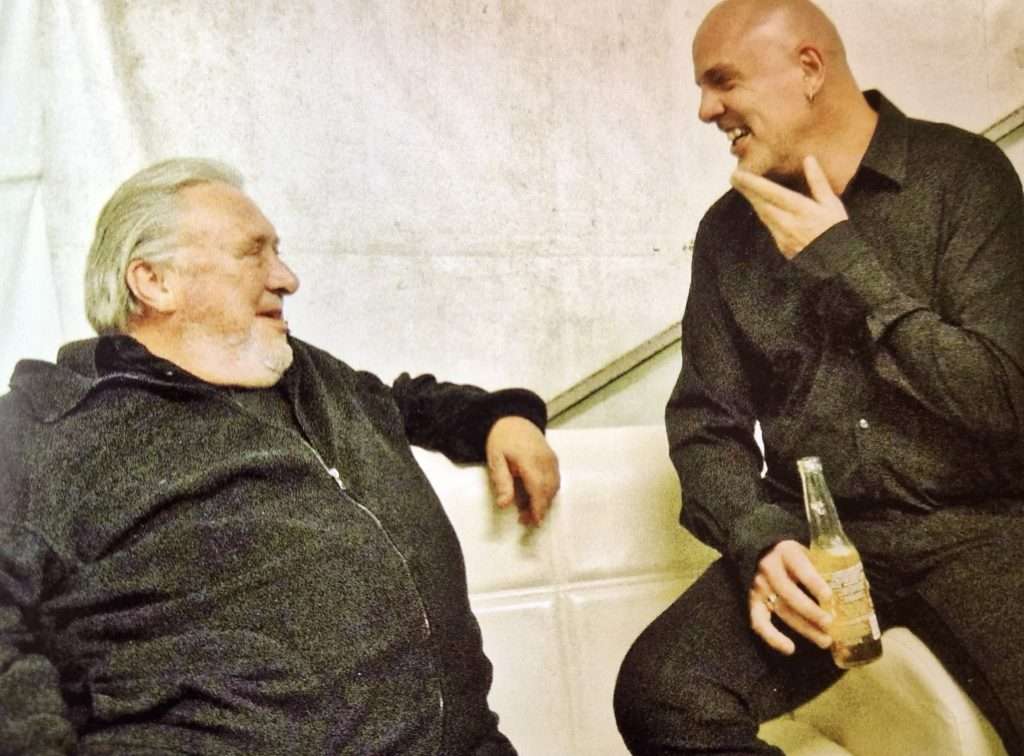 Q: At Dave's funeral they played Ice which had a special significance to him and his wife Pam. What was played at Jet's?
A: No Stranglers. It was all light-hearted, a bit of old trad jazz. Jet was a jazzer – he loved (jazz drummers) Buddy Rich and Gene Krupa. (click here for a bit of Golden Brown featuring another legendary jazz drummer, Dave Brubeck) It was very private and very personal.
Q: Have you seen the mural of Jet Black that's been painted in the beer garden of the Frog and Fiddle in Cheltenham by artist Andy Dice Davies?
A: Literally I saw it about an hour and a half ago. It is magnificent. Have you had a good look at it? It's so beautifully done. Jet would get such a kick out of that. 'Why are they putting my face on a big fucking wall?' God rest his soul and long live Jet Black. It'll be there for years to come and so it fucking should be too. We've got to get down there and get a photo with it.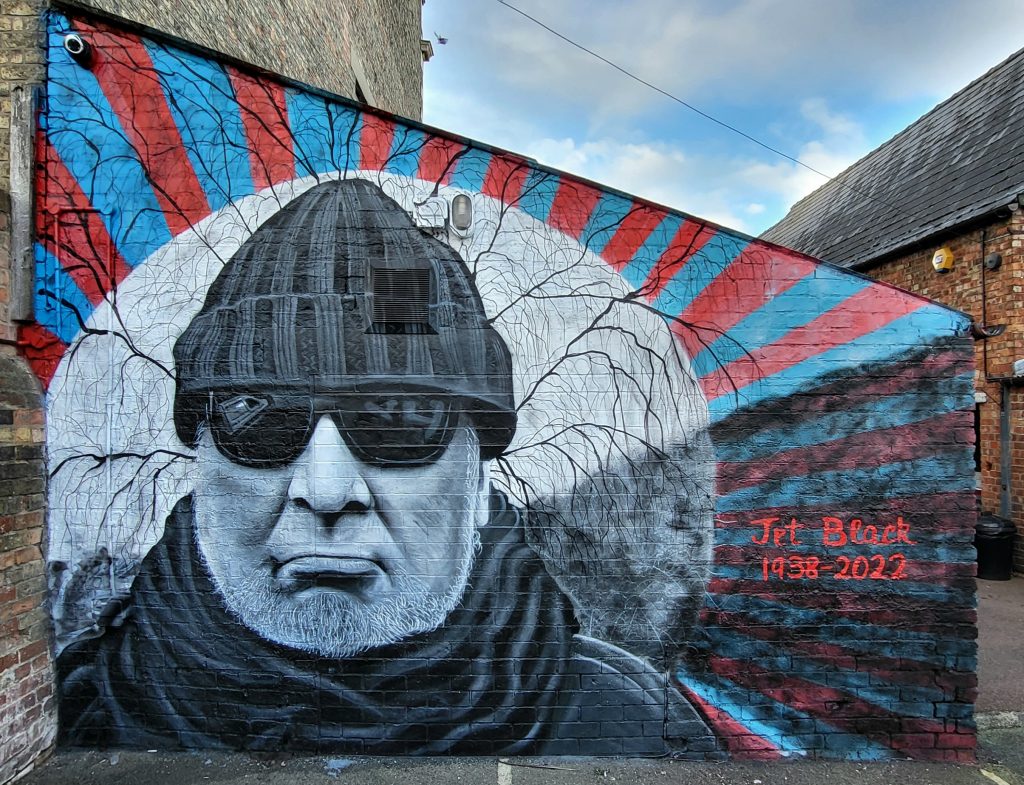 Q: We've just had a release of Suite XVI on vinyl and CD and, in March, to mark its 40th anniversary, Feline is being reissued on record and CD.
A: Good music never dies. At the time the band were very reverential and deferential about that album. It's not my personal thing, apart from European Female and Midnight Summer Dream. I always had a fondness for Ships That Pass In The Night. I like the way the music builds.
We don't do too much of that stuff because it involves acoustic instruments, but people don't, as a rule, want to hear much of that. Although in Europe, in France and Holland and Germany, the Benelux countries, they like that lighter side of The Stranglers.
We're touring across there in March in France, and I think some of those songs will reappear. Personally, I was more interested in the release of Suite XVI – there's lots of memories evoked from that period. It was a big change.
Q: What are the big plans for 2023 for the Stranglers?
A: I know there is a lot of touring planned. 2024 is 50 years of The Stranglers so we are going to mark that however we see fit. Till that, we are going to concentrate on the here and now. If we had our way, and JJ agrees, we'd rather concentrate on new material rather than re-releases.
Q: You're teasing me
A: I spoke to JJ this afternoon. We were very enthused by the success of Dark Matters, and a lot of people were citing that as the last album. It was top three and a perfect time to hang up the guitars, they were saying. That's bullshit. We don't feel like that at all.
We are youthful in our heads and still got a lot to say. We have a fantastic following. One of the things Dark Matters served to show is that people are really enthusiastic about new material.
Everyone has heard the old material. Gigs are different – you want to hear the old stuff. But recordings are different.  You want to move on.
We are hoping Dark Matters wasn't the last album, but writing songs isn't easy these days as we live in two different countries. Getting together can be quite difficult, but we have technology on our side as we do here tonight (we're chatting over Zoom).
We can record remotely too. I have a studio in my house in Yorkshire, and JJ has access to a studio near where he lives in the south of France, so anything's possible.
Q: What can the UK expect, live appearances-wise?
A: 2023 – probably nothing. We're tending to think about 2024 as absence makes the heart grow fonder. If everyone wants to hang around and see us next year, then that's fucking great. We're a band that likes to plan. We don't like things sprung on us.
As far as I'm aware, the plan is to play in Europe and further afield and then concert everything into 2024 when there will be some special events happening in the UK to mark the 50th anniversary.
That, my friend, is all I'm going to tell you. But you haven't seen the last of us by a long shot.
Make the most of it, Australia (and NZ).
The Stranglers play Adelaide, Melbourne, Brisbane, Sydney and Newcastle from 18-23 April. Buy tickets here
Before then they play Christchurch, Wellington and Auckland from 13-15 April. Buy tickets here
Follow The Stranglers on Their Socials
Need more Punk In Your Life?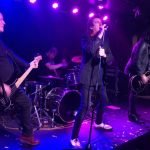 Reviews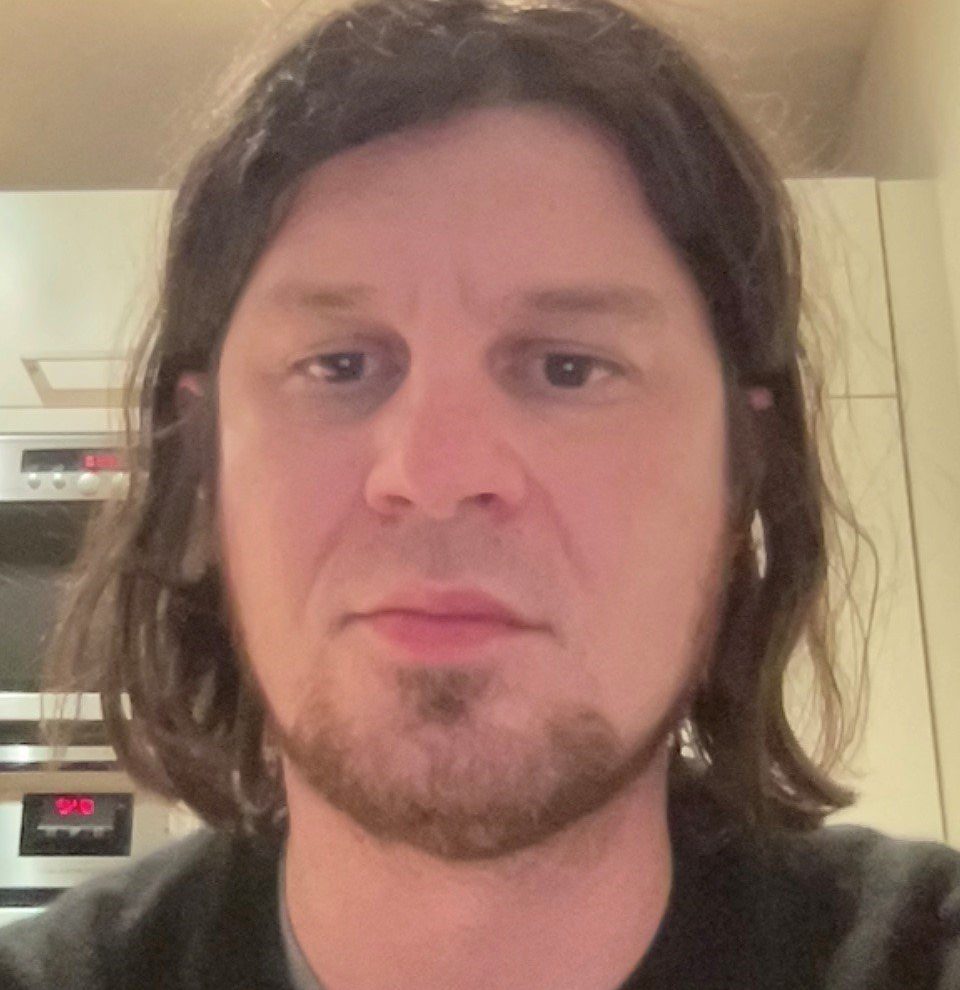 Vive Le Rock were ushering in the festive season with an impressive mid-week five band bill at London's The Water Rats.
Read More »
I'm Roger Kasper, 55. A punk since October 77 when the Stranglers rocked Top of the Pops with No More Heroes. Journalist since 1983 with stints on national newspapers and magazines and editor of local papers. I'm Gravesend born and dragged up I keep poultry, garden, run and generally make a nuisance of myself!