The rising Philadelphia band will press pause after their next, and for now last, two shows.
Riverby are taking a break so that singer, guitarist and co-founder August Greenberg can prioritise their mental health.
The clearly difficult decision comes after the band last year put out superlative second album 'Absolution', and will see them play just two more shows for now.
Posting on Instagram Greenberg said: "I'm not very good at putting my mental health before my people pleasing, but for once I really want to do what's best for me. The truth is that I've been pretty miserable in this scene for a while now.
"I don't know what the future will hold for Riverby or myself, but I know everything will turn out alright because it has to. I'll make music again, there will be a future, but for now I think I deserve to rest."
The band of Greenberg, Mol White, G, Tyler Asay, and Doug Keller formed in 2018 and after a solid, catchy debut with the home-recorded 'Smart Mouth', and its ear-worm title track, they caught the ear of Take This To Heart Records.
Stepping up a gear for their next album, 'Absolution' was released in March 2022 and veers from the snarling 'Baseless' to the gorgeous 'Say It', bringing a 90s alt rock sensibility to a confident set of tunes.
Tales of decapitation, arson and several flavours of love abound in what was originally intended as a concept record tied to specific tarot cards, before its narrative focus came to rest on religion.
Riverby play two more shows before they press pause, appearing at New York's The Bowery Electric with Best Ex, Well Wisher and Justine Grove on 25 February and at Philadelphia's MilkBoy with Coral Moons and Best Bear on 4 March.
Follow Riverby on Their Socials
Need more Punk In Your Life?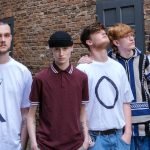 New Releases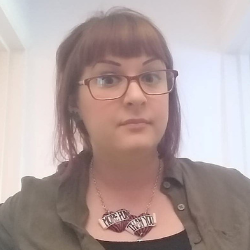 Hull's Ketamine Kow release a new single that's a gesture of hope and solidarity to the LGBT community.
Read More »
I'm a punk rock aficionado, martial arts pupil and fair-to-middling student of the Bengali language. I'm also a journalist, writer and editor, specialising in medicine and technology.
Click on Dom's photo for more of his articles