Eight years after his death some of Lemmy ashes have been scattered as part of a German music festival's 'Lemmy Forever' memorial.
Lemmy Kilmister, the legendary frontman of Mötorhead, has been given an honorary send-off at the Wacken Open Air Festival in Germany.
This comes eight years after his death at the age of 70. The festival, where Mötorhead played many times over the years, organised a special memorial called 'Lemmy Forever' in his honour. Festival co-organiser Thomas Jensen expressed his gratitude, saying, "Lemmy coming back to Wacken is an enormous honor for us – words can hardly express how enormous."
Lemmy's ashes were scattered at the festival, creating a place of remembrance for the iconic musician
Lemmy had a deep connection with Wacken Open Air, having performed there frequently. Mötorhead manager Todd Singerman expressed his joy at Lemmy having a permanent place at the festival, stating, "Wacken was one of Lemmy's dearest homes, and we're delighted he has a place here forever."
Singerman also emphasised Lemmy's global impact and the aim to allow fans worldwide to pay their respects and celebrate his legacy
Apart from being scattered at places Lemmy loved, his ashes have been used to create tattoos for the band's tour manager and production assistant. Additionally, Lemmy had requested his ashes to be placed inside bullets and given to his loved ones as a unique memento
This year's Wacken Open Air Festival, featured tributes to Lemmy from his former bandmates Phil Campbell and Mikkey Dee. However, drummer Mikkey Dee has made it clear that Mötorhead will never tour again under that name. While they may perform shows occasionally, touring without Lemmy would be crossing a line that they are not willing to cross
Lemmy's punk pedigree is often a topic of discussion. While Mötorhead is primarily seen as a rock band, there are elements of punk in their music and attitude. Lemmy was heavily influenced by punk and had a deep appreciation for the genre.
Lemmy stated on several occasions that he felt more kinship with punks than with metalheads. The band's relationship with goth-punk heroes The Damned is well-known, and Lemmy played bass on a handful of occasions for them. Even more famously, he wrote 'R.A.M.O.N.E.S.' from the 1916 album as a direct tribute to the iconic New York band. 
Need more Punk In Your Life?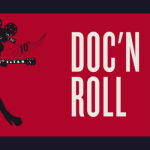 Punk News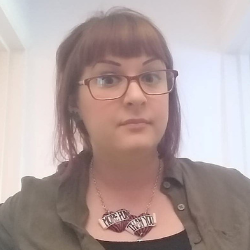 In it's 10th year, the Doc'N Roll Film Festival is celebrating a decade of inspiring, entertaining and vital films about the musicians we love.
Read More »
Punktuation Magazine For All Your Daily Punk News, Features, Interviews, Lifestyle and more!