"It's been a long-held dream of mine to play on this stage at the legendary 100 Club!" stated DIY punk band HLH's singer, as they unleashed old songs and new upon an eager London crowd!
Those introductory words from Hung Like Hanratty's front man Al Sation, renowned for his opinions on all that's wrong in this world, were uttered with humble sincerity. The rest of their show was of course the usual madcap, irreverent knees-up that we know and love! Having recently released their 5th album 'Going Nowhere' (read Punktuation's review HERE), the band are spending much of 2023 on tour, fitted in around their day jobs. It was great to see them in London for the third of their public appearances this year.
No strangers to controversy, this Nottinghamshire band have an enthusiastic group of fans who travel far and wide to see them, and the 100 Club on London's Oxford Street filled up with their followers on a cold Friday evening in February, eager to hear their new material live!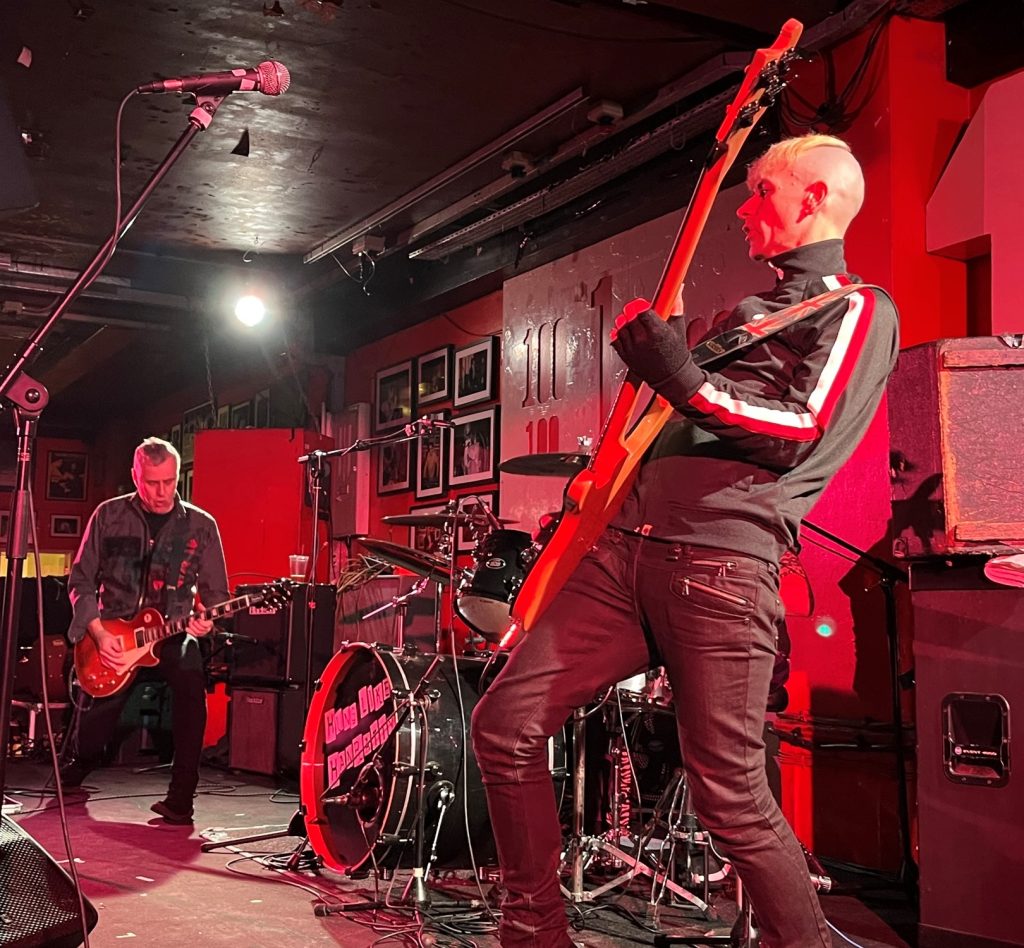 Opening the evening, London locals Plague UK  (formed in 2018) warmed the crowd up brilliantly with their set, a great punk-mod fusion of their own songs. Simon Godfrey (vocals, bass), Lee Morrell (drums) and Dave Leak (guitar) produce huge sounds you wouldn't expect from a 3 piece, and their bass lines are great – it takes talent to sing and play bass well simultaneously!
Coupled with Morrell's animated drumming and Leak's lively guitar riffs, everyone enjoyed their 15 song set. I loved 'Fake News', a ska-punk number with strong lyrics, from 2019 album 'Vaccination'. Their new release 'So What Do You Want' from latest album 'Time To Come Down' was also played, it's a superb track, watch the official video:
Change Persona, a young band from Sutton, took to the stage next. The older punks moved to the back as the younger ones took their places at the front – this is another band with a strong fan base! "We've been playing for 14 years" remarked singer and lead guitarist CJ Fulcher – "They don't look old enough!" was the consensus amongst the middle-aged audience members!
CJ, together with band mates George Mann (rhythm guitar & backing vocals), Owyn Chester (Bass & backing vocals) and Gabriella Helden (Drums) played a heavy but melodic set of their own material. Kicking it off with 'Mainstream Of Our Youth' from 2019 album 'Breaking Point', they went on to play a further 10 newer creations, which showcased their excellent vocal harmonies and tight playing as a band. Look out for them at venues in and around London over the next few months!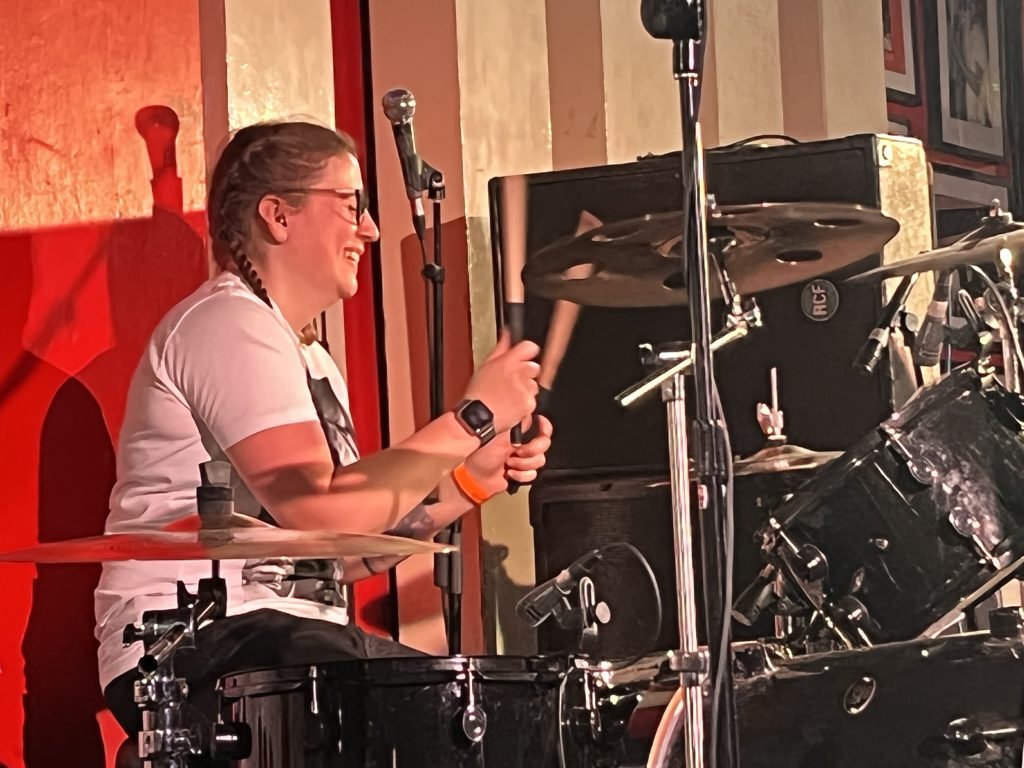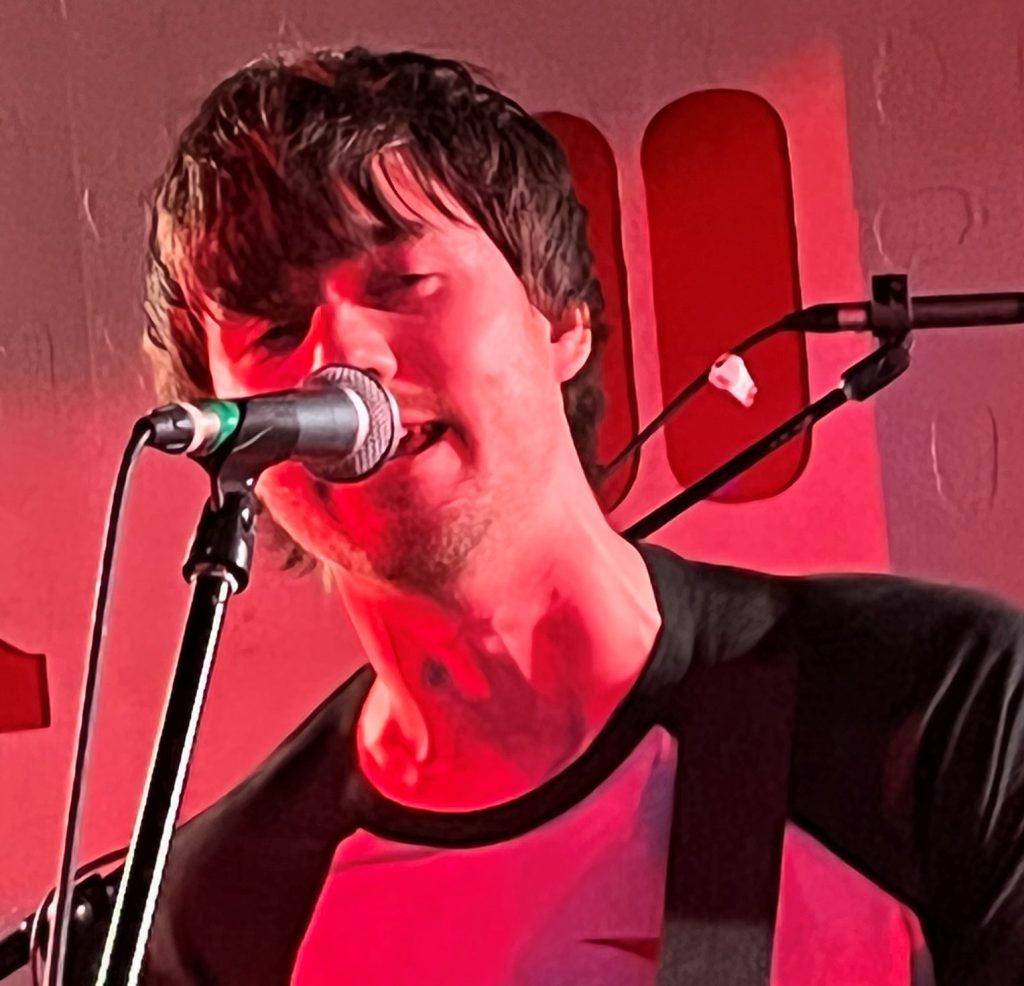 The crowd hugged the front of the stage for headliners Hung Like Hanratty – "We're just waiting for this ginger twat" said Al, referring to drummer Kyle taking time to sort out his sticks to make them more grippy – the inter-band banter a mark of how much these guys love each other! Delighting the audience by opening with 'Clampit Town', a sing-along favourite about those who wear their pyjamas to go out in public, HLH continued to entertain and amuse with classics including 'You're Taking The Pistorius', 'Human Pig', and 'The Ghost Of Jimmy Savile', with 'I Hate The World' dedicated to a certain Russian war-monger..
Each song was introduced as always by Al, with the humourous story behind it plus accompanying prop (masks, hats and a plastic bag!) A brave 5 songs from new album 'Going Nowhere' were included, all of which were received very well – I wasn't the only one in the crowd singing along, many of us love this new album! 'Remapped Noisy Car' is a banger (pun intended):
Songs from all of HLH's albums were played in the set, Al backed up admirably by Tez Tickle on bass, Rick Ettes (Ricky) on rhythm guitar, Kye Bosh (Kyle) on drums and Val Liam (Liam) on lead guitar. The two guitarists joined us in the crowd for The Dog Shit Dance, done to 'Clean Up Your Dog Shit', which also saw the bar staff join in for a knees-up! Presumably that wasn't only because Al told us not to buy any more drinks unless they did..?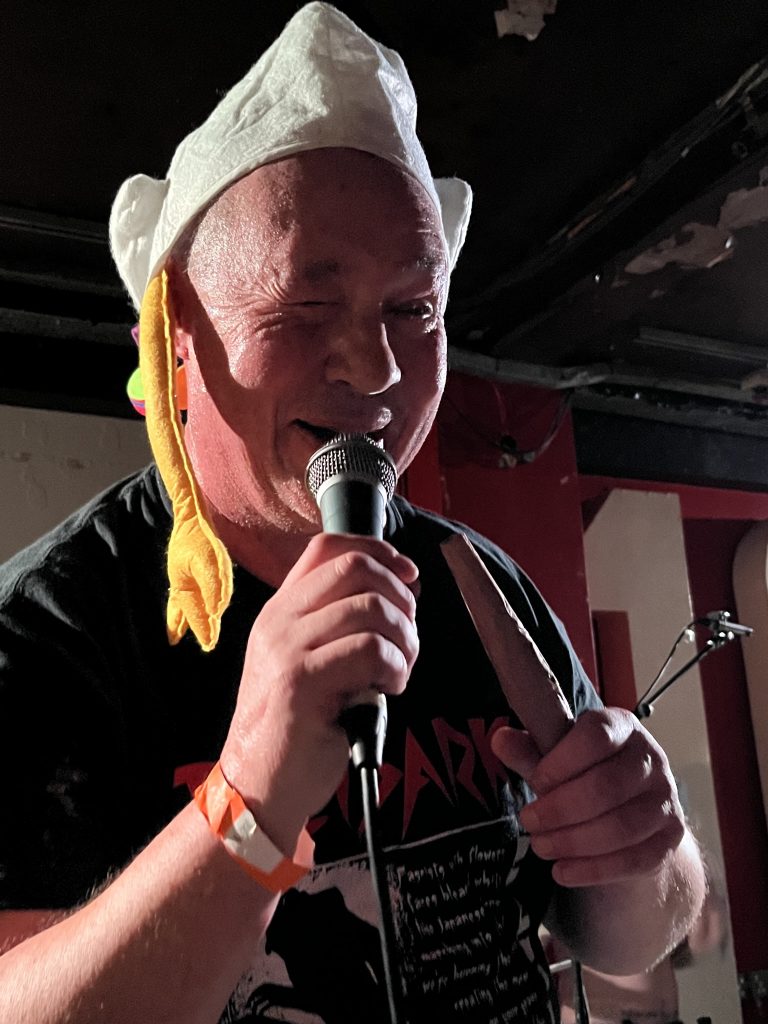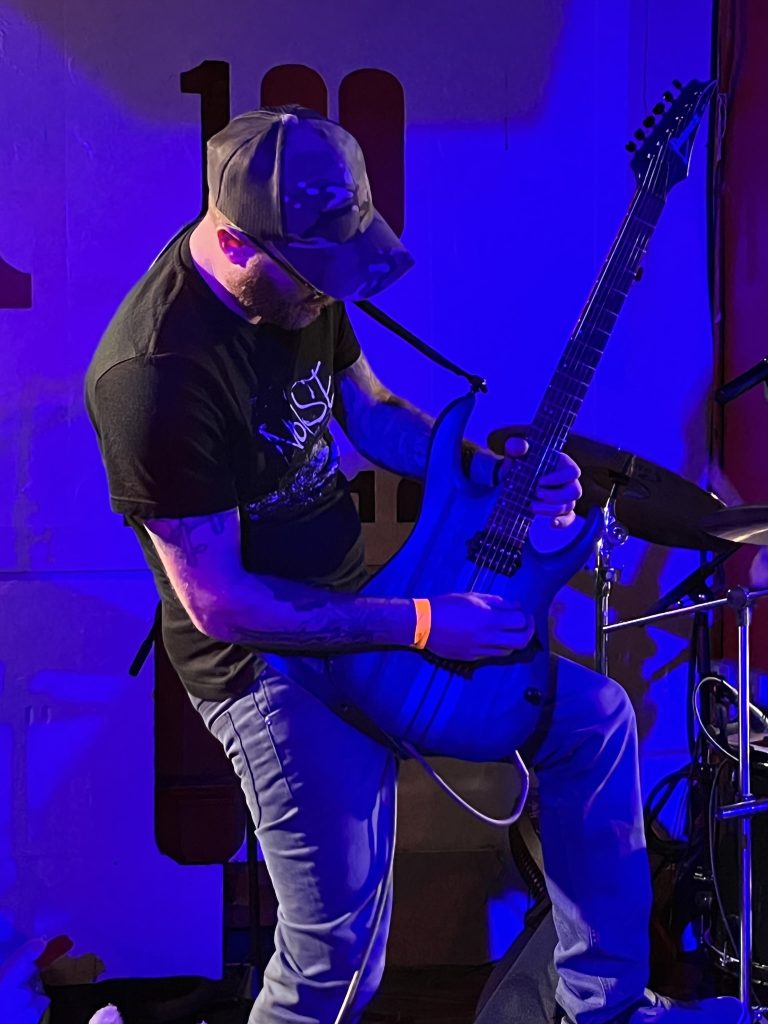 Encore 'Danny Is A Tranny', a song whose lyrics were written by a mate of Al's about her experiences as a transexual, and which got them banned from several places by people who failed to understand what it was about (see Punktuation's report HERE), is a crowd favourite which went down a storm! Unfortunately Ricky's guitar had given up the ghost by this point, and with no time to plug in his spare, they played it without him. Liam's excellent lead guitar work and Kyle's energetic drumming got them through, then a very sweaty band exited the stage for some much needed liquid refreshment – and received many congratulations for another fun-filled show!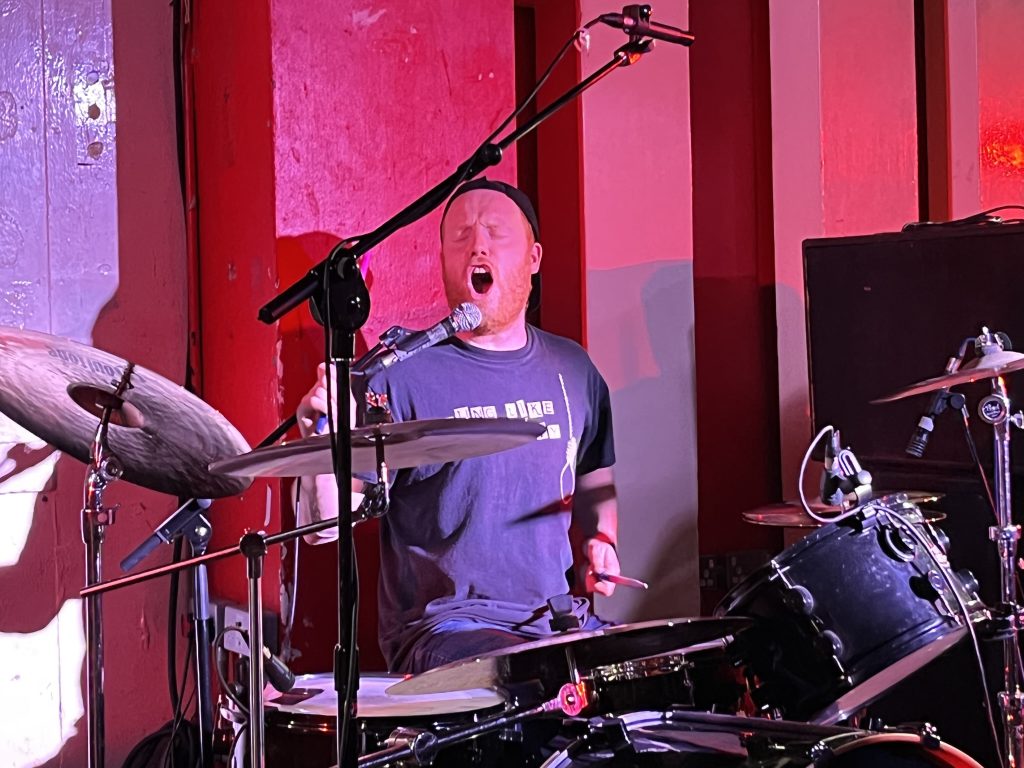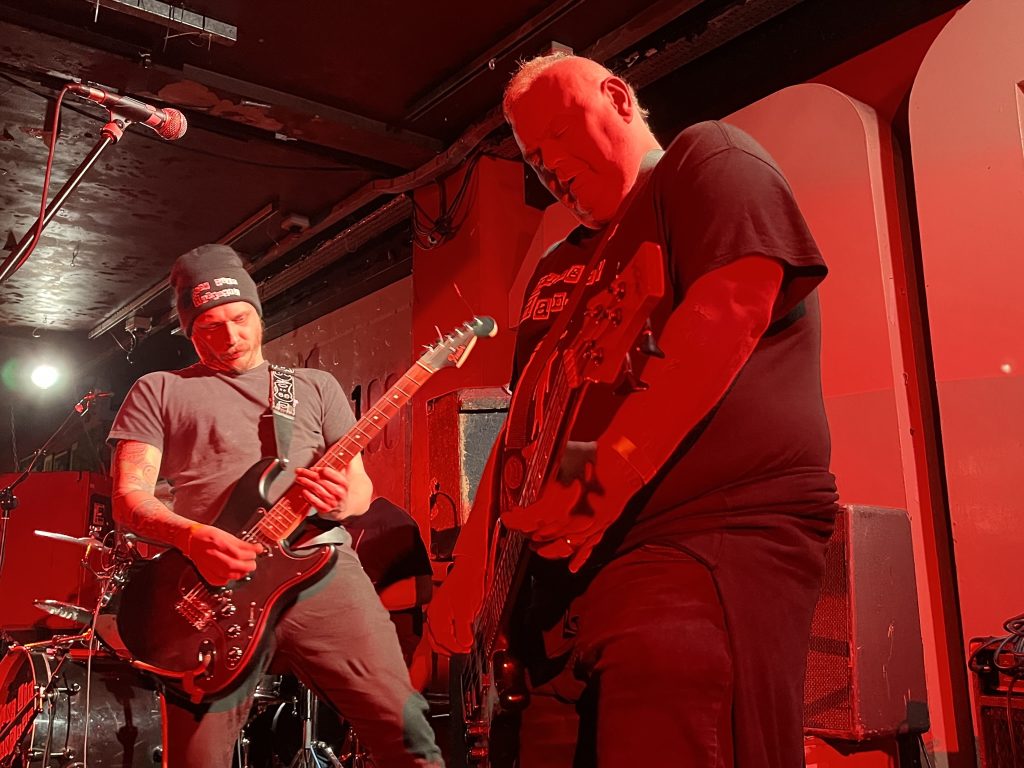 Main Photo Credit: RUTH RAE
Plague UK:
KICK US DOWN
LIVE YOUR LIFE
EVERGREEN
SO WHAT DO YA WANT
TIME TO COME DOWN
NOTHIN 4 NOTHIN
RED BUTTON
GONNA LISTEN
SLOGAN VALLEY
SO WE STAND
HANG LIKE A DOLL
MR NICE
FAKE NEWS
SHOUT
SHIT HAPPENS
Change Persona:
MAINSTREAM OF OUR YOUTH
RADIO DECAY
ALIEN
HOLE IN THE FENCE
LUNGS OF GAS
MANAGER
ANOTHER WORLD
GEN RENT
MONSTER
PLAYFIGHT
BURIED BY THE DIQT
Hung Like Hanratty:
CLAMPIT TOWN
MARCHING ON
YOU'RE TAKING THE PISTORIUS
HUMAN PIG
I HATE THE WORLD
THE JOYS OF GETTING OLD
CLEAN UP YOUR DOG SHIT
RE-MAPPED NOISY CAR
THE GHOST OF JIMMY SAVILE
ADULT DATING SITE
INLAND REVENUE
CUNTSTABLE
MY DINNER'S IN THE DOG
DUGGIE THE DRUGGIE
SHE'S A MONSTER
GIVE ME MORE DRUGS
WHAT YOU SEE IS WHAT YOU GET
ED
DANNY IS A TRANNY
A VERY QUICK SONG
Keep up with Hung Like Hanratty on Their Socials
Need more Punk In Your Life?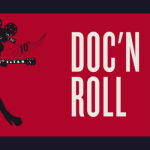 Punk News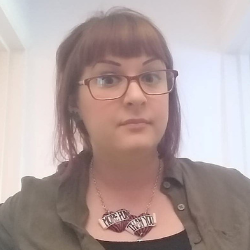 In it's 10th year, the Doc'N Roll Film Festival is celebrating a decade of inspiring, entertaining and vital films about the musicians we love.
Read More »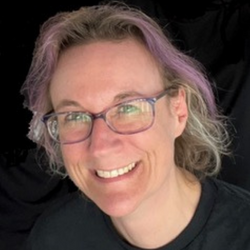 'Usually found jumping around down the front at gigs, I also relish taking photos and videos, singing, speaking with fellow music fans, and asking musicians the questions nobody else does  Writing about my favourite bands and connecting with people who love music too keeps me more-or-less sane  I've worked for over 25 years at a video production company, mainly filming live music events, therefore I have an additional backstage perspective!'