A true punk band where 'What You See Is What You Get', Hung Like Hanratty release their 5th studio album 'Going Nowhere' on their newly signed-to label Randale Records this week.
No strangers to controversy over some of their lyrics, vocalist Al Sation points out "We just say what people are thinking"! And this band have a lot to say, producing an album every two years, a rate unmatched by most of their contemporaries.
Some folk unfortunately have got the wrong end of the stick about HLH, a band who keep their tongues firmly in their cheeks while writing and performing, and who take the piss out of themselves more than anything, parodying the antics of some other bands who take themselves far too seriously!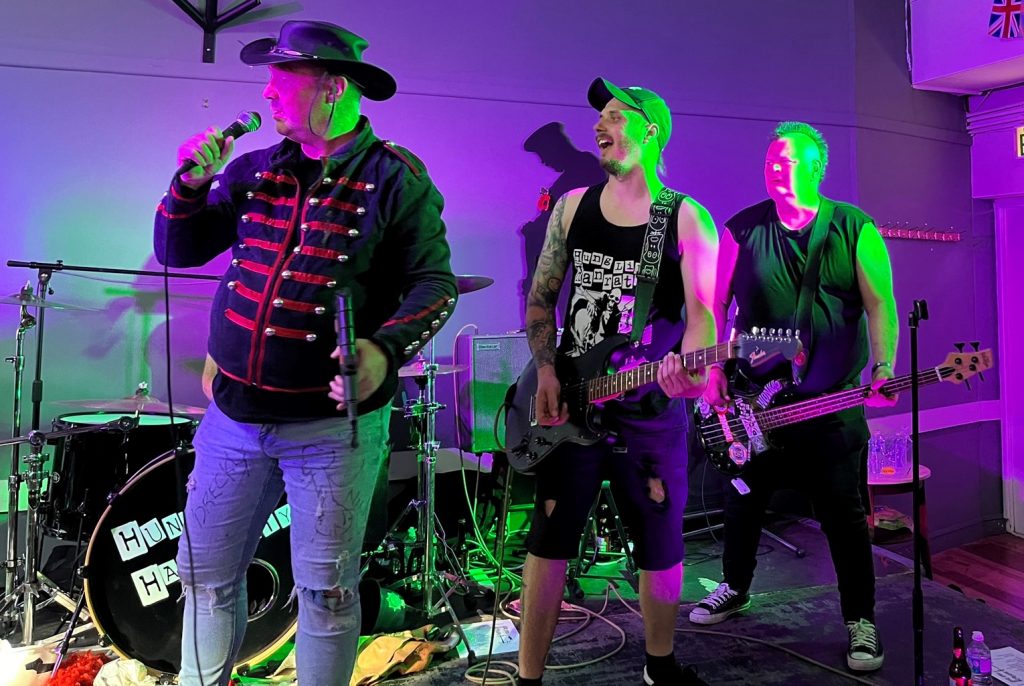 As you may expect, this is another collection of hilarious middle-aged rantings about the things most of us find annoying, set to HLH's energetic and upbeat music. First track 'The Joys of Getting Old' is a cynical nod to our twilight years, with all the 'fun' that entails of worn out bodies and minds. Lively bass playing from Tez Tickle, who along with Al is one of the senior members of the band, underpins this great song.
'Remapped Noisy Car' showcases the talents of the younger band members (drummer Kyle and guitarists Liam and Ricky)- a literally banging track: "Bang bang, down the street, knocking little old ladies off their feet". Al and the lads are massive Stranglers fans, and the album includes the cleverly written 'Strangled in the Shadows', where they have pieced together assorted Stranglers album and song titles to create a narrative the Men-in-Black would easily recognise – see if you can count them all!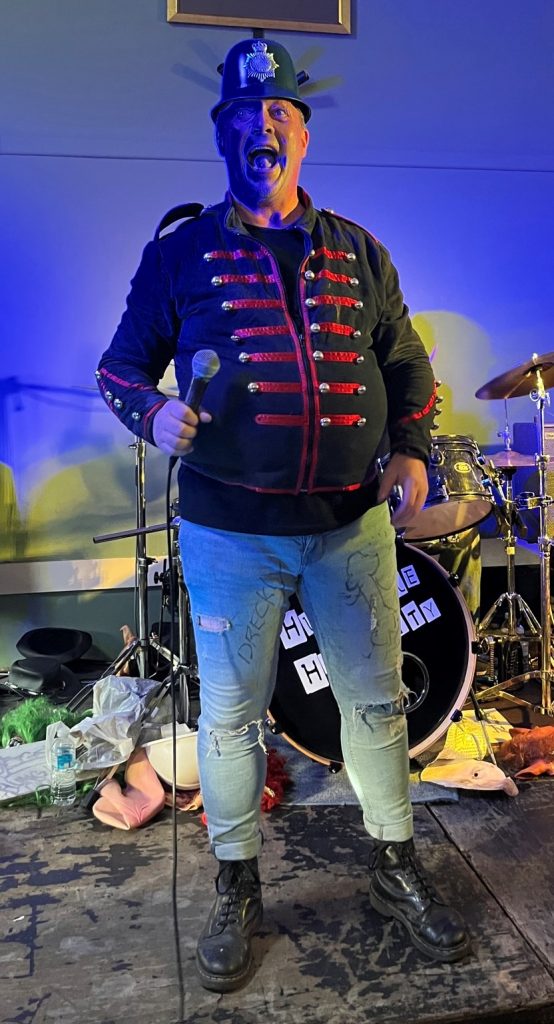 'Give me more drugs' takes a swipe at our modern over-reliance on medication, with a twist of government conspiracy.. yet more excellent guitar work from Liam, who is an absolute powerhouse throughout this album. 'Machines Are Taking Over' is possibly the weakest track, a subject which has been done to death, with nothing new added by HLH.
Back to cars again (Al seems to be keen on these!) with 'Going Nowhere' – a song about karma for car thieves – great drumming from Kyle on this track! Next up is an amusing look at the pitfalls of online dating  'Adult Dating Site', followed by 'Dodgy Derek', a hilarious song about a cowboy builder (we all know at least one of those!) This is a classic powerful HLH song, one of my favourites on the album.
'Know All Football Twat'- yes, we all know at least one of those as well – fortunately the band have taken inspiration from Nancy Sinatra, and "One of these days these boots are gonna kick him flat!". 'Vendor at the Gym' tells the story of the unmotivated Barry, who can't make it past the chocolate vending machine to any of the equipment. A song to delight our canine pals, 'My Dinner's in the Dog' tells of the consequences of not helping out at home – this one is guaranteed to be a favourite in the mosh pit!
'Sex Sells' is yet more classic HLH, and rightfully places the blame upon the buyers! Final song 'I Hate Doctor's Receptionists' is another one we can all relate to – who wants to discuss their intimate medical details with the receptionist? As for actually getting an appointment…
Part classic punk, part social commentary, always amusing and entertaining, HLH take the piss out of the 21st century in their own unique style – a refreshing change from the sanitised mass-produced pap lining the shelves in chain record stores!
'Going Nowhere' is released on 25th November via Randale Records. You can order HERE.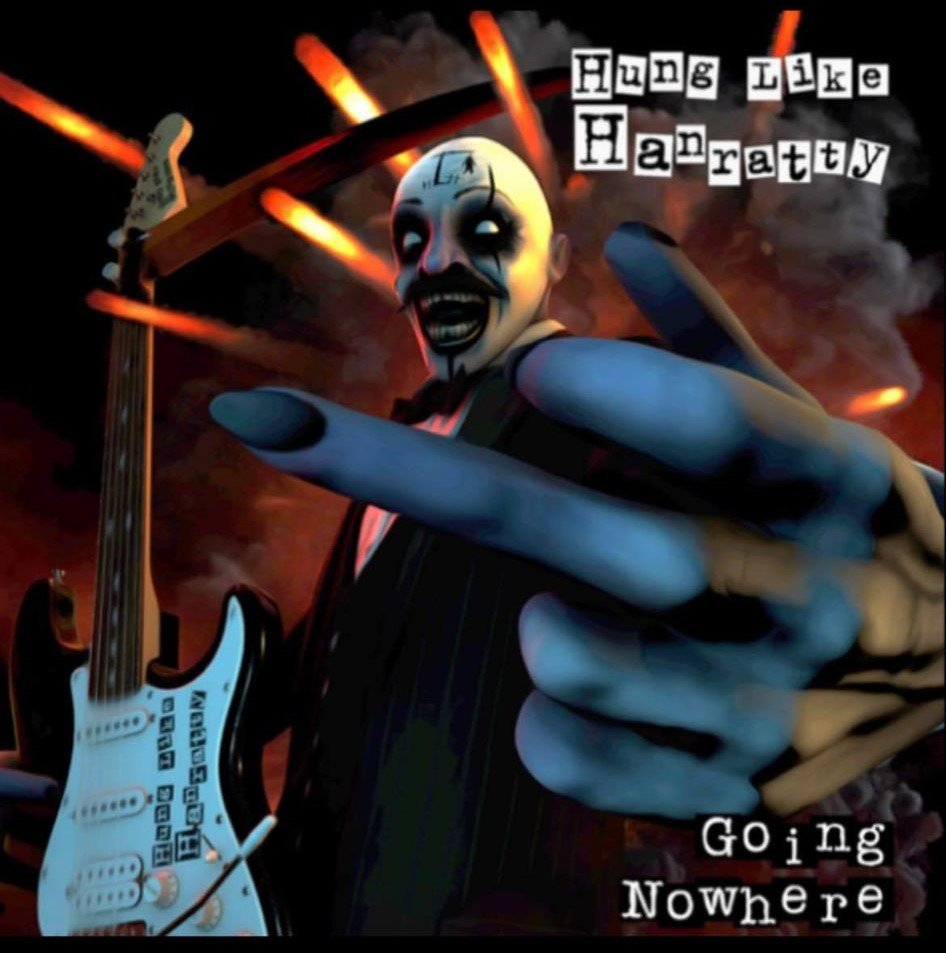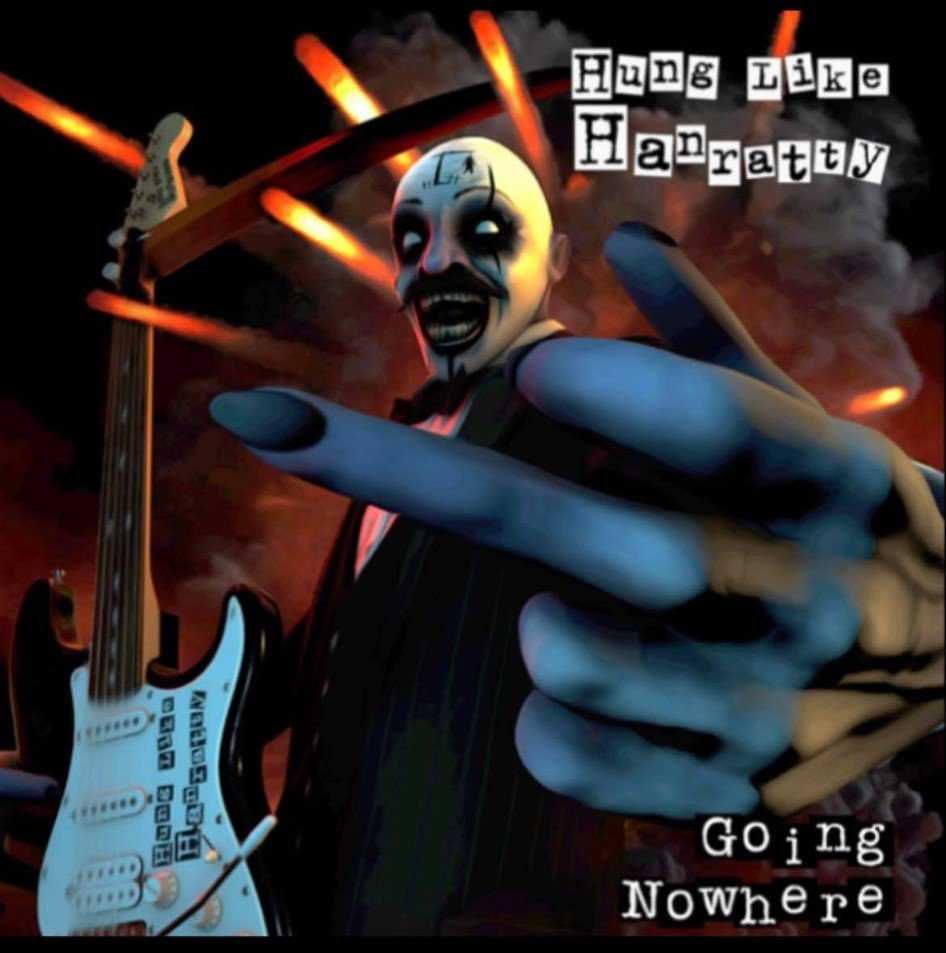 ---
Follow Hung Like Hanratty On Their Socials…
---
More of the latest from Punktuation: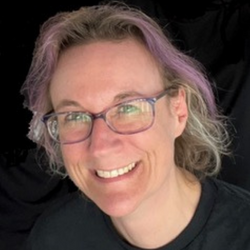 'Usually found jumping around down the front at gigs, I also relish taking photos and videos, singing, speaking with fellow music fans, and asking musicians the questions nobody else does  Writing about my favourite bands and connecting with people who love music too keeps me more-or-less sane  I've worked for over 25 years at a video production company, mainly filming live music events, therefore I have an additional backstage perspective!'